Today we enter into another week of quarantine and prepare for our first 'Quantine' Mother's Day. This past Tuesday I celebrated my Quarantine Birthday and actually had quite a lovely day! I know this 'new normal' is a lot to adjust to and so many of us are struggling to see the light at the end of the tunnel. I spoke with my mom today and she is absolutely exasperated at this point. I'm confident we can still make the day and most important MOM feel special! Enjoy these eclectic Quarantine Mother's Day Gift Ideas!
Organic to Green, is an award-winning luxury, artisan wellness and beauty lifestyle company founded in Los Angeles, CA by Rianna Loving. I had the pleasure of meeting Rianna back in January and instantly connected with her enthusiasm and passion for clean beauty! A few weeks ago I started using some of her products and I'm now a BIG fan!! Right now I'm all about the Rain Wellness Collection. Be sure to take a look at all of the products at https://www.organictogreen.com/collections. Here's what else I've been using and LOVING: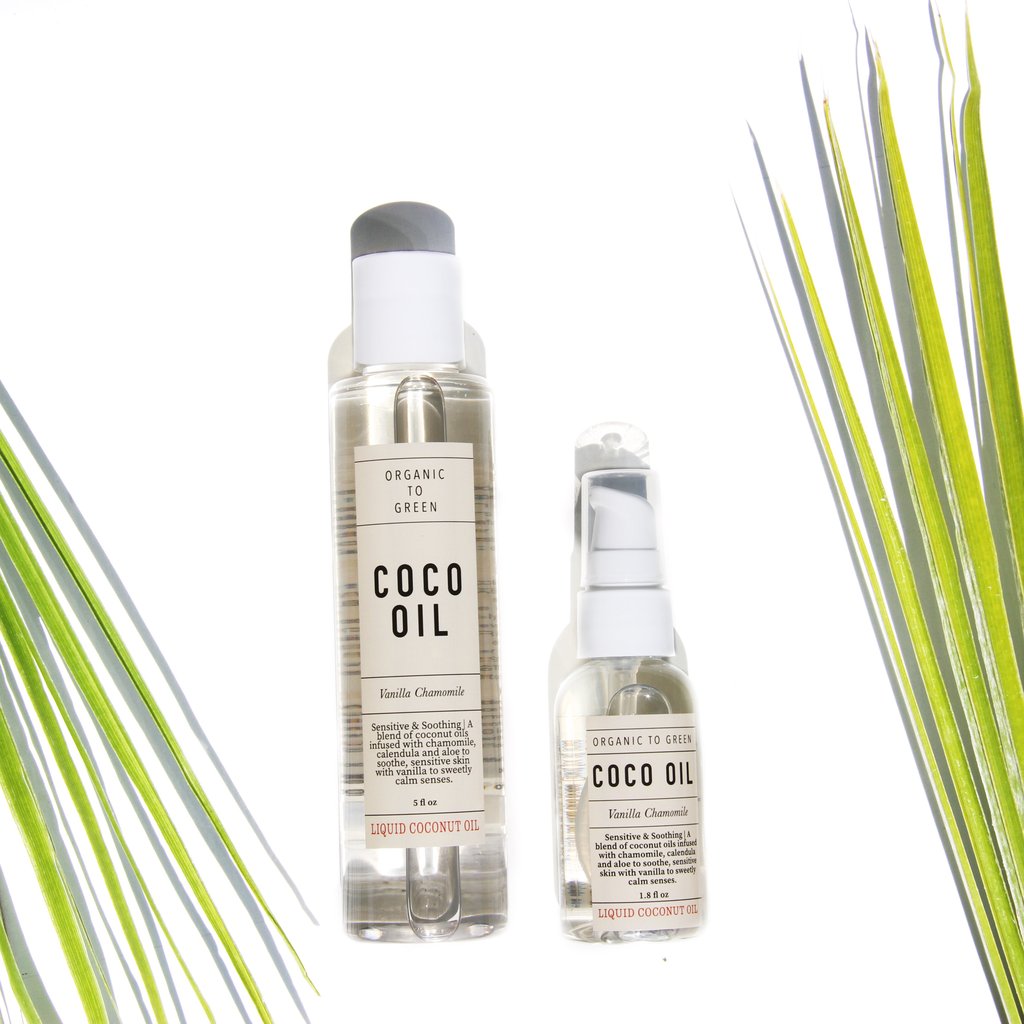 The only coconut oil you will ever need for all over beauty. Our Vanilla Chamomile COCO OIL is a proprietary blend of coconut oils infused with vanilla, chamomile, calendula and aloe to soothe, moisturize and heal sensitive, delicate skin. Vanilla Chamomile sweetly calms the senses. Our promise is to deliver you a coconut oil that never turns solid, is non-greasy, non-staining, absorbs quickly and won't clog pores. Great for all ages.
Kosher – Vegan – Natural – Fair Trade – Therapeutic Grade – Made in the USA

Organic lavender balm for skin and lip

Organic coconut oil balm

Great for nails and as a cuticle treatment

Use on lips or skin to prevent chapped conditions from sun, cold and wind

Apply to hands or body for extra moisturizing treatment
Organic hand sanitizer spray

Non-sticky organic hand sanitizer

Safe and effective for all skin types and ages aroma therapeutic lavender and lemon to calm

Organic lavender hand sanitizer

Organic lemon hand sanitizer
Aromatherapy spray is great for so many health and wellness uses

Aromatherapy for stress or sinus relief

Purify the air in your car or bathrooms, use in shower or steam shower for an at-home spa experience

Room freshener and even on linens

Organic eucalyptus oil, organic coconut oil
For a quick & easy look
Details: Who has an hour to flawlessly execute the perfect look every morning? Especially in QUARANTINE! Not mom. This kit comes in clutch with everything needed for a quick, fresh-faced look with just four easy products.
She can handle full-face application with the help of our Multi-Tasker brush—containing her four most used brushes in one convenient tool.
Then knock out her eyes, brows, lips, and lids with the help of our 4-in-1 Pen Pal.
Finish off the look with Multi-Mood, containing her signature color in three hydrating finishes.
And finally keep it all in place with the help of Hold Tight setting spray.
Go wild & customize your set! 🙌
In case you're wondering: cruelty-free, vegan, paraben-free, TSA-approved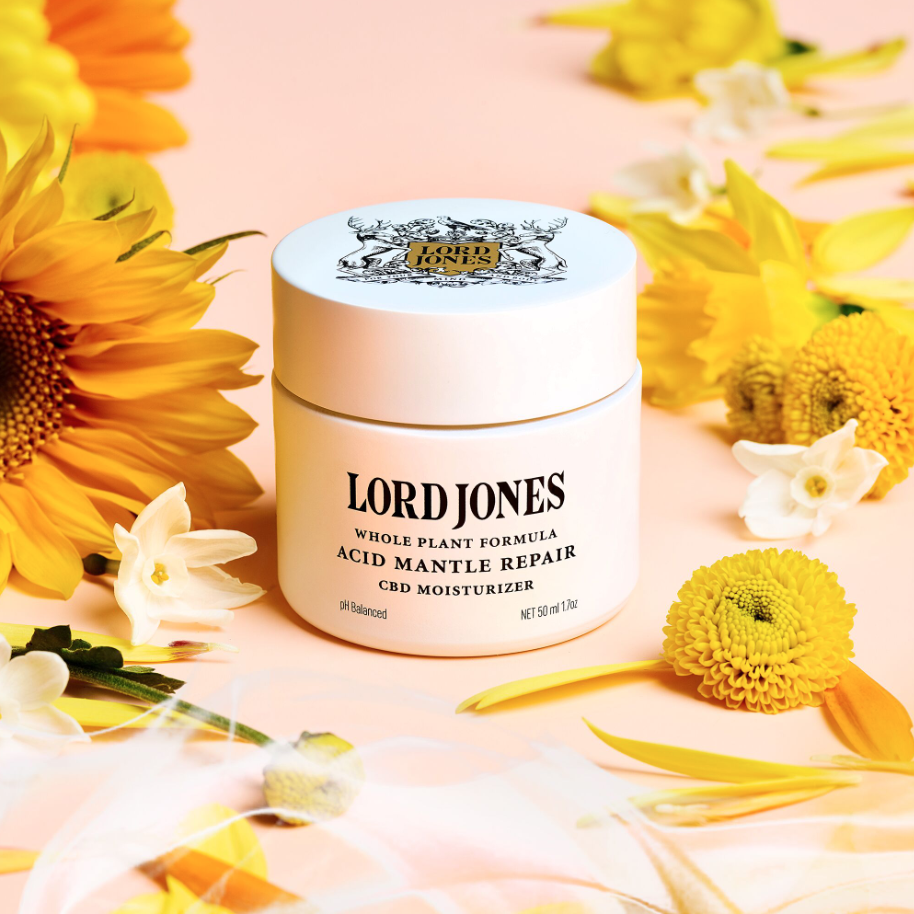 If you're a regular reader of this blog then you know how much I love all things Lord Jones! They just released a brand new moisturizer and it is AMAZING!
What it is: A soothing moisturizer with CBD, ceramides, and hyaluronic acid that supports skin's moisture barrier.
Skin Type: Normal, Dry, Combination, and Oily
Skincare Concerns: Fine Lines and Wrinkles, Dryness, and Redness
Formulation: Rich Cream

Highlighted Ingredients:
– Whole Hemp Plant-Derived CBD: A restorative, soothing whole plant oil for all day, every day.
– Ceramides (AP, EOP, EOS, NP, NS), Cholesterol and Essential Fatty Acids: Replenishing ingredients help support skin's natural moisture barrier and maintain the acid mantle.
– Hyaluronic Acid and Sugarcane-Derived Squalane: Hydrate and bind moisture for smooth, supple skin.
Ingredient Callouts: This product is vegan, cruelty-free, and gluten-free, comes in recyclable packaging, and is reef safe.
What Else You Need to Know: The acid mantle is a delicate outer layer of skin that keeps skin balanced and working optimally. The use of harsh acids, over-exfoliation, or exposure to the elements may compromise the acid mantle, leading to sensitivity. CBD and five ceramides nourish skin while hyaluronic acid replenishes moisture. And it is certified clean at Sephora! Take a look at some of my other CBD Beauty Faves here.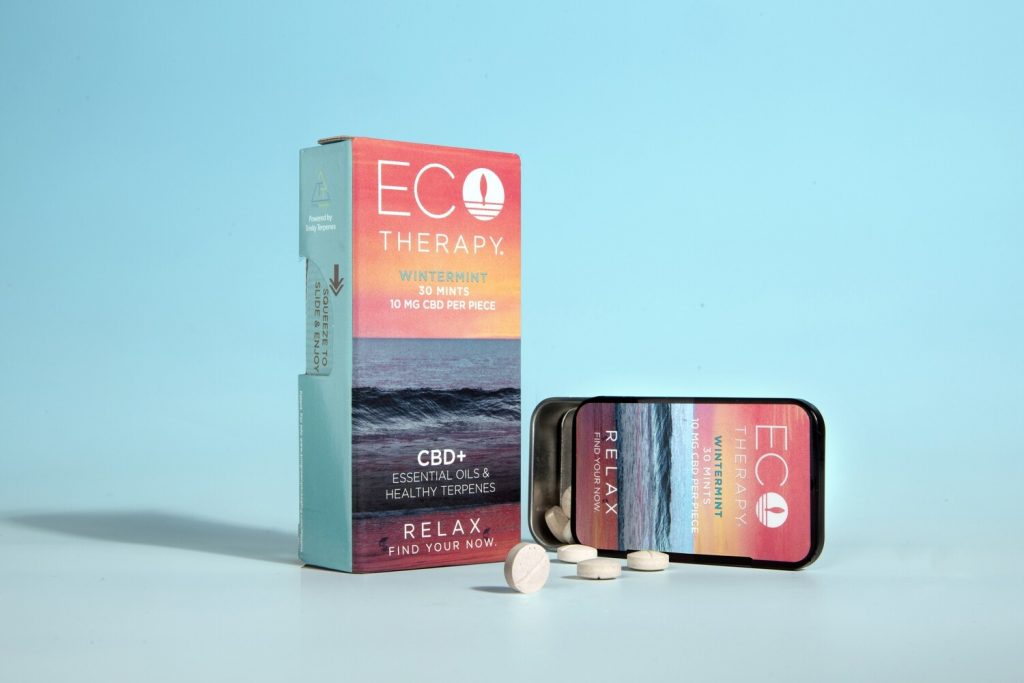 Another great option for CBD loving or CBD curious moms are ECO Therapy CBD Mints.
A calming blend of essential oils, cannabinoids and terpenes create a tranquil consistency throughout the course of your day
Ingredient list: Full-spectrum CBD oil, Chamomile, Ginger, Green Tea Extract, Bisabolol, Neral/Citral, Caryophyllene
Not just another CBD product, ECO Therapy products are infused with all-natural essential oils and vitamins to deliver the optimal effect you're looking for.
To make dosing more effective, our mints are made utilizing state of the art nanotechnology. This means shrinking CBD particles so your body can actually use and benefit from more of the hemp plant's magic. This process makes each use more effective, for those days when every little bit counts.
Each container has 30 mints with 10mg of CBD per mint.
View this post on Instagram
The JOVANI Super Plush Robe is the chicest way to lounge! The JOVANI team is making these gorgeous robes available to order for the first time with all proceeds going directly to supporting COVID-19 Relief.
100% of the proceeds from your robe purchase are going towards our partnership with Feeding America. With every Robe purchase, Feeding America will be able to donate 400 meals to families in need across the United States.
Robes purchased will be shipped via UPS by May 15, 2020.
And be sure to peruse the Jovani website for some major fashion inspiration for your next big event!!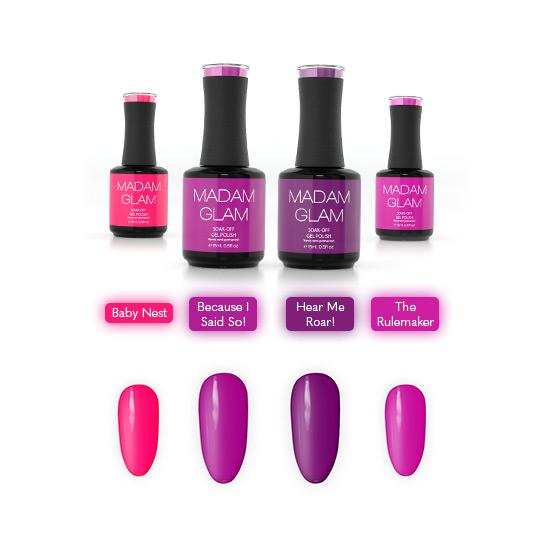 MADAM GLAM "SUPERMOM" COLLECTION BUNDLE
We are all getting creative with our at-home manis right now, so why not treat mom to this fabulous "SUPERMOM' gel collection from MADAM GLAM!
This new collection of Soak off NEON Gels Polish contains 8 Colors of Glaze Nail Gels. The colors are perfect for summer!
They are easy to apply and highly glossy Soak-off gel polish.
Formula: Neon | Texture: Cream
Application steps: cure it under LED lamp light for 30-60 seconds or 2 minutes if you are using an UV Lamp. Base and Top coat are required and they are not included in this bundle. They need to be added separatly. For long lasting results we recommend using Madam Glam's Base coat Gel and No Wipe Top Coat
Size of the bottles : 15 ml each
TIP: If the gel feels thick or tacky, place it in warm (not boiling) water for 1-2 minutes, remove it from water and roll the bottle between your hands. Do not shake, it will create air bubbles.

Ryka or LifeStride Handsfree Shoes
One of our main concerns right now is touching the least amount of things as possible and that includes our shoes. Whether you need to step out and take the dog for a walk or make a quick grocery store run, having a pair of shoes to easily slip on and off makes a huge difference.
By now we all know not to touch our face or other surfaces. Handsfree shoes have quickly become essential for helping put a stop to cross-contamination since we have learned bacteria and viruses live on surfaces for up to 72 hours. Both Ryka and Lifestride are helping women and of course, moms stay comfy, cute and safe with a wide variety of slip-on shoes for less than $100. I'm definitely treating myself to a pair!
Chef Shamy gourmet butter is perfect for your home chef or butter lover! I just discovered these butters on Instagram and they have been making quarantine life MUCH more DELICIOUS! I've been indulging in breakfast waffles with strawberry honey butter, garlic bread with Parmesan basil butter, and I even made my recent birthday cake with chocolate butter frosting. Are you salivating yet?
From the very beginning, Chef Shamy's focus has been delivering a high-quality product that is full of flavor and free of preservatives and fillers. All of Chef Shamy delicious butters are made with 100% real butter.
View this post on Instagram
There are lots of Chef Shamy options on Amazon and you can search to find a store near you on their website!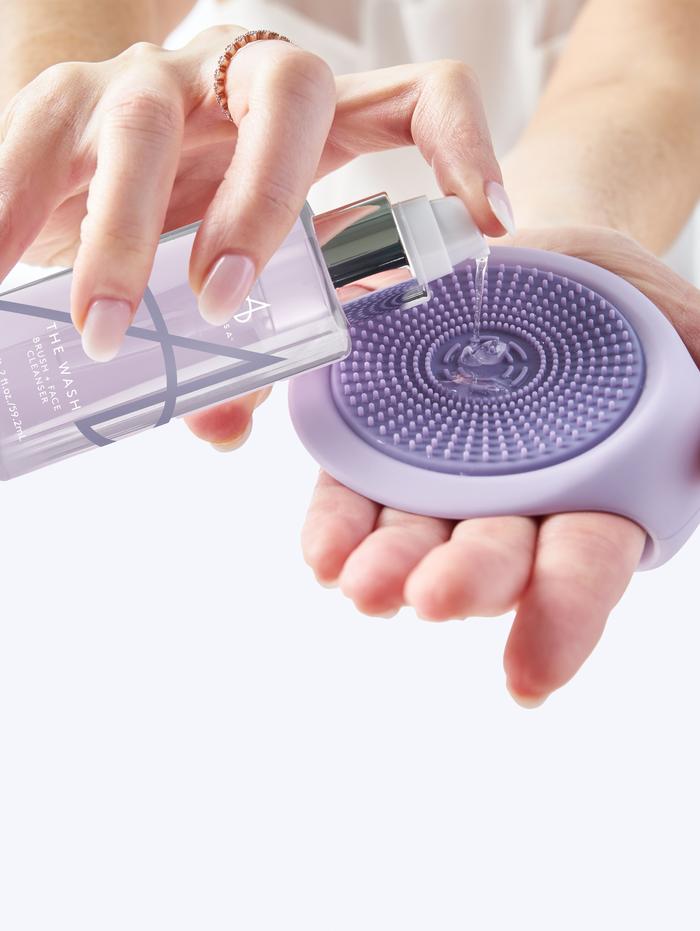 I've been doing some major spring cleaning these past 6 weeks and that includes my makeup brushes! This is the perfect starter kit for everyone who loves clean makeup brushes, this brush care set includes The Wash brush cleaner and the Brush Cleaning Pad to gently cleanse powder-based formulas on your makeup brushes giving them that brand new feeling.
Perfectly cleans brushes used for blush, bronzer, eyeshadow, highlighter, powder foundation and setting powder. I also love the quick dry brush cleanser spray for when you're on-the-go!
They are made to be travel size so that these essentials are convenient to bring along with you everywhere. All products are recommended by CDC to be used primarily on your hands when no water or soap is available, Gel is best used for your hands, sprays can kill germs in the air, on clothes, purses and packages. Wipes is a preventative measure that can be used on all surfaces like counters, cell phones, door handles, grocery carts, etc.
And of course, you can't go wrong by ordering mom's favorite meal and having it delivered straight to her front door!
Wishing you all a wonderful Quarantine Mother's Day!!
XOXO – Stuart