As someone who is currently pregnant with my first child, I can only imagine how very special the first Mother's Day is with your little one. I've already told my husband he better be planning something for me and our growing baby boy this Mother's Day! To celebrate this new chapter, I've put together a wonderful list of first Mother's Day gifts! Whether the new mom in your life is a beauty babe, travel addict, fashionista or loves her rest and relaxation, you will most definitely find something wonderful for her in this Mother's Day gift guide for first-time moms.
First Mother's Day Gifts
Urban Decay's Naked Honey Palette
Pregnancy can really take a toll on your body and skin, so new moms are definitely ready to get their groove back. With summer coming soon, nothing says new mom fabulous like a sexy new eyeshadow palette from Urban Decay. I just started using the new Urban Decay Naked Honey Palette and I'm obsessed!!
Loaded with 12 golden neutrals for creating a swarm of looks, from bright and sunny to dangerously seductive after dark. With classic golds, warm ambers, and rich chocolate browns, create the perfect smoked-out eye with Sting (warm brown matte) or get hooked on Honey (intense gold metallic) for the '70s statement eye. The eyeshadow palette also includes a vegan and cruelty-free double-ended brush. I also love that Urban Decay is 100% cruelty-free.
Kusshi Makeup Bag and Organizer
With so many life changes, the desire to be and stay organized in everyday life can be a big sense of comfort! The Kusshi Makeup Bag and Organizer is the perfect first Mother's Day gift for your makeup lover and travel addict. You can find your makeup quickly and easily, and cut down on the time it takes to get ready. And let's be honest, there isn't a whole of 'me' time for new moms! Plus if you are an avid traveler like me, the Kusshi Makeup Bag and Organizer protects your brushes, so no more landing at your destination with bent brush bristles.
Finally, all of your makeup can be easily accessible and safely organized in a bag that is easy to clean. If you are traveling with baby, who knows what can happen when, so it is so helpful that the Kusshi Makeup Bag and Organizers are fully washable and so easy to maintain. Plus, I have to rave about the high-quality zippers that slide open and closed so easily and won't get stuck. Be sure to take a look at all of Kusshi's wonderfully innovative products for more gift inspiration!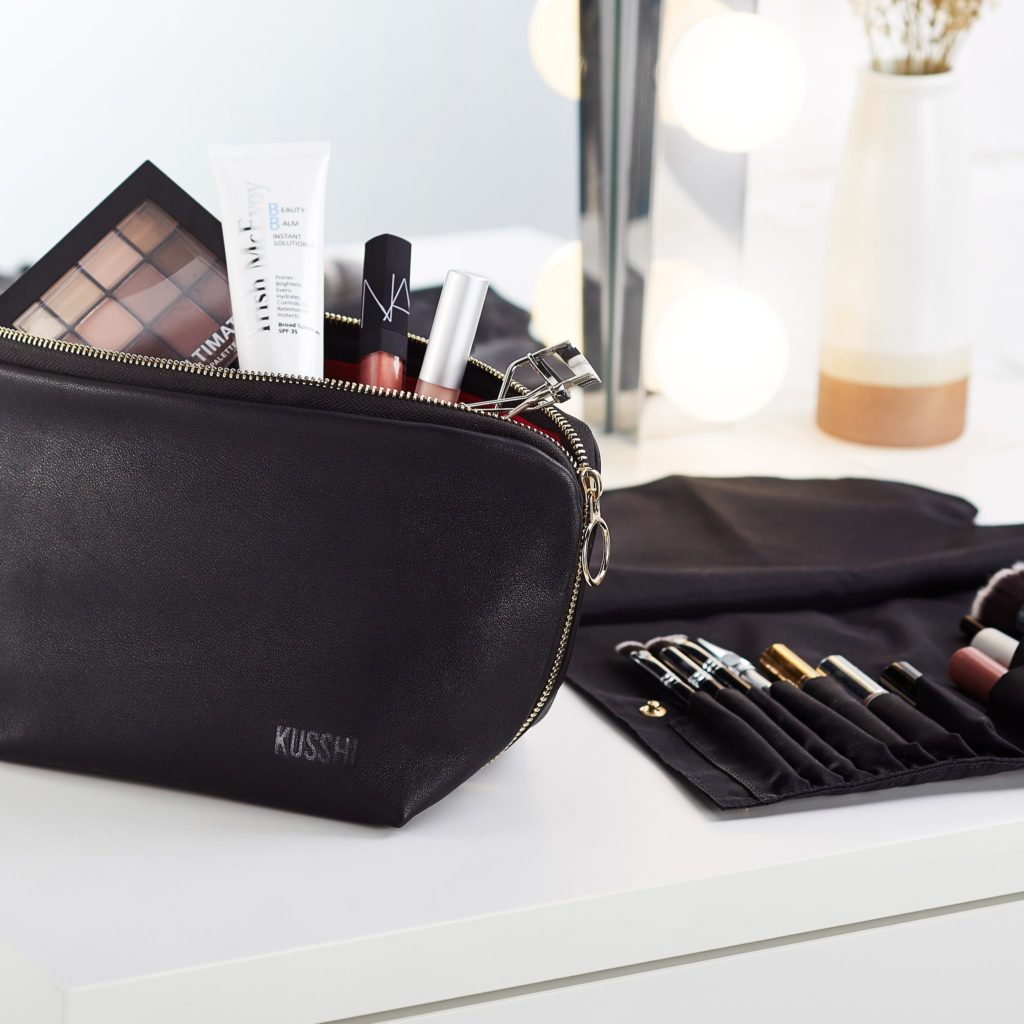 MISS de GASPÉ Dry Masks
I was recently introduced to a new line of dry masks from MISS de GASPÉ that are truly ground-breaking! Curious about a dry mask? Dry means no water to act as a filler (aka infusing your skin with a 96% concentration of natural ingredients and a mind-blowing 83% concentration of active ingredients…seriously deep-penetration!) You can wear this dry masks while doing other things, unlike wet masks. So new moms can get totally awesome skin in no time while multitasking, which is so important!
Plus you can choose between three different types of MISS de GASPÉ Dry Masks depending on what your skin needs at that time. The Purify + Purge mask is for anti-pollution and detoxifying, Defy + Drench is anti-aging and hydrating, and Brighten + Beam is for brightening and revitalizing. The price point is $32, but you can get between 3 and 5 uses out of each mask. Shop these dry masks for your favorite new mom below:
Spa Day at Spa Lé La
If the new mom in your life lives in Los Angeles, then treat her to a beautiful spa day or service at the children and baby friendly Spa Lé La! This is such a unique spa that offers impeccable services and childcare. What a treat for parents! They are running some killer specials for Mother's Day:
$100 Bath and a 25-minute Facial
(50 minutes total – Value $120)
$150 Manicure / Pedicure, Infrared Sauna, Massage Throne & Bath
(3 hours total – Value $195)
$250 50 min. Facial, 50 min. Massage & Infrared Sauna
(2 hours – Value $285)
$300 50 min. Facial, 50 min. Massage, Manicure & Pedicure
(3 ½ hours – Value $320)
With features like the massage throne, nap room and amazing classes for little ones, Spa Lé La is an absolute oasis for Los Angeles parents. I had the most magical prenatal massage here and can't wait to bring my baby when he is born!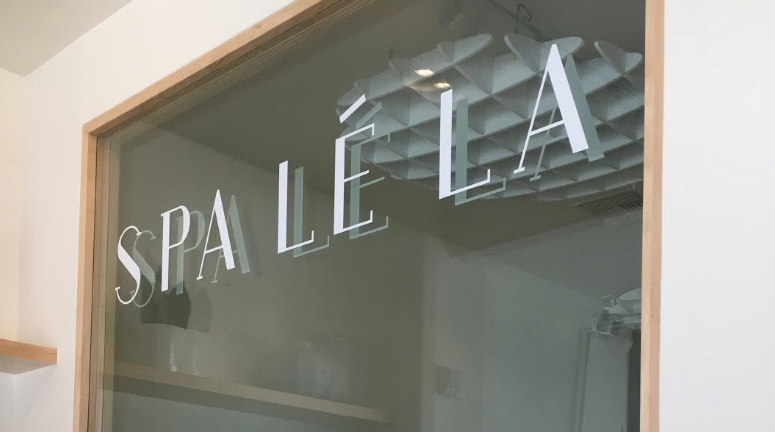 Osea Anti-Aging Hand Cream
Most likely new moms hands are taking a beating with all of the constant washing and use.
Osea's Anti-Aging Hand Cream
is perfect for everyday use and so luxurious. The antioxidant-rich formula replenishes moisture while advanced brightening agents help visibly reverse hyperpigmentation and dark spots. A soothing blend of shea butter and coconut oil strengthen and protect the skin's natural moisture barrier. I love the light, refreshing scent!
Made with USDA certified organic Patagonian algae and Gigartina seaweed, OSEA's unique, vegan formulations provide a sustainable and environmentally friendly blend of vitamins, minerals, and amino acids that revitalize and protect skin. Developed by four generations of women who loved the sea, OSEA draws both inspiration and ingredients from the ocean. All Osea products are free of parabens, chemicals and are not tested on animals.
Le Mini Macaron Gel Manicure Kit
Le Mini Macaron's Gel Manicure Kit contains everything you need to Do-It-Yourself gel manicures at home! So new moms can get a glossy, salon-quality finish in just 15 minutes without having to leave the house!
Here are the benefits new moms will love: Mini LED lamp Patented design in the shape of a macaron; Fast and durable, curing 1-step gel polish dries in 30 seconds; Convenient to use anywhere USB cord and adapter (plugs straight into a laptop or external battery pack); and you can do your own gel pedicure when you flip the magnetic top around.
Plus the Le Mini Macaron Gel Manicure Kit works with any brand of gel polish. It contains no toluene, DBP, formaldehyde, formaldehyde resin, camphor, TPHP or xylene. It also includes a gel polish cuticle stick, mini nail file, 10 gel polish remover pads and detailed instructions for gel application and removal. This will be a total slam dunk for creative first mother's day gifts.
Living Proof Perfect hair Day (PhD) in-shower styler
It's no secret I'm a big fan of Living Proof products, but their Perfect hair Day (PhD) in-shower styler is truly ideal for new moms! This innovative styler is applied in the shower and lightly rinsed, leaving behind only what you need to create beautiful air-dried styles. It features Living Proof's Thickening Molecule (PBAE) and lightweight conditioners which deliver enhanced natural texture, body, softness and shine.
Let's be real, new moms don't have the luxury of taking hours out of their day to get a blowout at the salon. So Living Proof's Perfect hair Day (PhD) in-shower styler is a total game changer. Ideally, it works best on straight to slightly wavy hair. I like to put my hair in braids or a bun after I get out of the shower and let it air dry for beautiful, natural-looking waves.
It is silicone-free and sulfate-free and safe for color and chemically treated hair. Here's a bunch of my favorite Living Proof products that make great first Mother's Day gifts!
T3 Cura Hair Dryer
In keeping with the low maintenance hair in less time theme, the T3 Cura will make any new mom smile from ear to ear! She can expertly dry hair quickly while maintaining body and shine with T3 Digital IonAir. There are 3 heat settings, 2 speed settings, and a lock-in cool shot combine to create a customized experience for any hair type and texture. It is super lightweight and dries hair in half the time!
And if you want to treat her to an even more luxurious experience, there is the T3 Cura Lux! The Cura Lux has 5 heat settings, a Volume Booster switch and an Auto Pause Sensor. Shop both options below:
Mon Amie Health Watch
The Mon Amie Health watch is perfect for the stylish new mom who loves to give back! Each watch purchased provides prenatal health care to one Maasai woman in Kenya, so this is such a special gift!
Designed with a mother-of-pearl dial highlighted by pastel hearts, crystal indices and a blush leather strap, this one-of-a-kind watch comes with a special beaded bracelet to wear with pride or share with love. Named after the Swahili word for "friend," the Rafiki bracelet is handcrafted by female African artisans, or "Mamas," using art forms passed down mother to daughter for generations.
I'm crazy for this Mon Amie Health Watch in blush pink!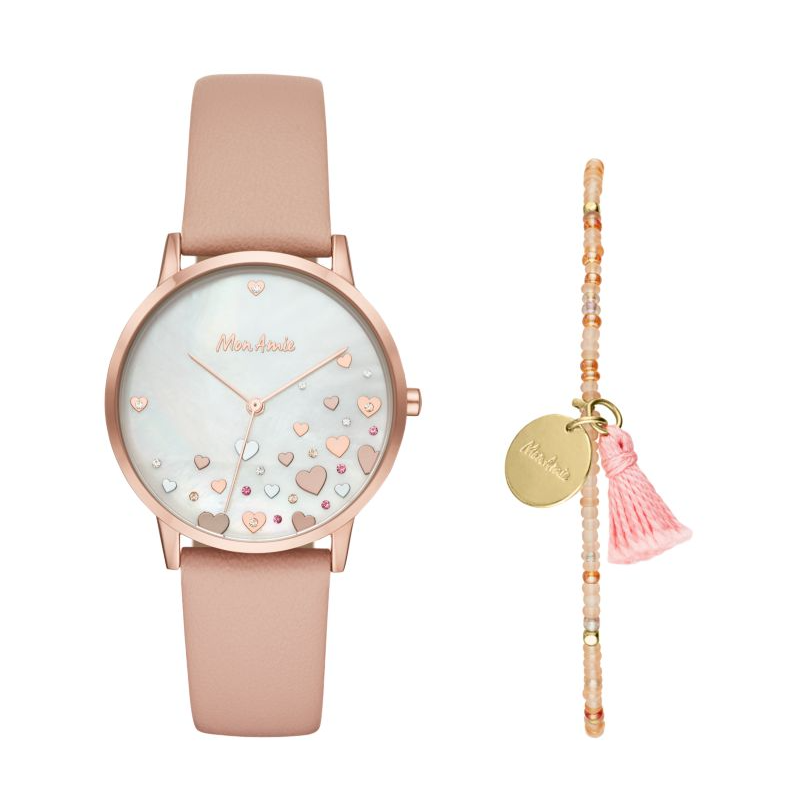 The Neck Hammock
Carrying around those extra baby bump pounds puts serious pressure on your whole body. The Neck hammock is a great product that can provide pain relief for those experiencing arthritis, herniated and/or bulging discs, cervical muscle strains and spasms. It can also be used for tension headaches, poor sleep, stress, posture, difficulty relaxing and muscle pain. All things that are surely effecting new moms!
I personally have not had the time for my regular visits to the chiropractor so this is a total Godsend. The
Neck
Hammock
works by attaching to any door or railing while the user positions themselves on the floor and inserts the
neck
into the product. Unlike other traction units, the Neck Hammock features patented padding and design that comfortably molds to the contour of the head, and prevents TMJ compression by eliminating a chin strap. The user is also in control of the intensity of the stretch.
Created by Dr. Steve Suddell, Jr., a physical therapist in Los Angeles, the
Neck
Hammock is wonderful first Mother's Day gift idea for that mom in your life who has been suffering from neck pain.
JOY Rich Leather Weekender with Revolutionary Spinline™ Wheels
New moms will be traveling in style with the JOY Rich JOY Rich Leather Weekender with Revolutionary Spinline™ Wheels! I recently received this bag in violet and got so many compliments on my recent weekend getaway. This bag is so much more stylish than a duffel bag and the wheels make it easy for new moms to manage. You can easily fit a few outfits and all of your toiletries in it.
And hey, new moms have a lot going on and a lot to carry with them always, so this is a convenient bag for daily use too! This bag comes in ten colors, so you are sure to find her favorite!
Chrysmela Catch Secure Bullet Earring Backs
The last thing a new mom needs to spend her time looking for is earring backs or heaven forbid a lost diamond stud! Elevate her earring game with chrysmela. These innovative earring backs feature a patented, spring-activated technology that keeps your earrings locked in place on standard earring posts. Even if they snag on hair or clothing, your earrings will stay put — until you decide to take them off!
I started wearing mine 2 years ago and haven't lost an earring since!
View this post on Instagram
Dermalogica's sound sleep cocoon
New moms might not be getting a lot of sleep, but at least they can fake it by taking great care of their skin! Dermalogica's sound sleep cocoon is a revitalizing treatment gel-cream transforms skin overnight by optimizing nighttime skin recovery.
Tamarind Seed Extract creates a nourishing cocoon of comfort for softer, more hydrated skin while encapsulated, motion-activated French Lavender Essential Oil (with Sandalwood and Patchouli) work all night to promote deep, restful sleep for healthier-looking skin by morning. Other key ingredients include Persian Silk Tree Extract which reduces signs of skin fatigue and restores vitality while Wu-Zhu-Yu Extract provides visibly radiant skin by the a.m. Mom may not feel super rested, but at least she can take great care of her skin!
Here are some of my favorite Dermalogica products:
Perfect Pout Lipstick from KaplanMD
You only need one hand to apply this lipstick, so it doesn't get more new mom-friendly than that!
Perfect Pout Lipstick
is the first complete anti-aging lip treatment that hydrates, repairs, plumps and protects with SPF 30 – All in One. This hydrating, nourishing formula is free of castor oil and petroleum jelly, using instead an all-natural, soothing blend of Beeswax and Shea Butter to soften skin and lock in moisture. An exclusive complex of 22 Certified Organic Extracts smooths and repairs skin, while Seabuckthorn Berry Extract, clinically proven to be 20x more moisturizing than Vitamin E, provides intense moisture.
</
View this post on Instagram
AREBESK "PHISH NET" grip socks
New moms are generally itching to get back in shape after baby. Most pilates classes now require sticky socks, so treat her to AREBESK "PHISH NET" grip socks. These super stylish socks come in an array of pretty colors and are perfect for pilates, yoga, dance, acro yoga and barre class.
AREBESK
is the first grip sock company to put extra silicone tab inside the heel of the sock (to help prevent slipping and bunching), raised silicone grippers in lower case "a" (to last longer with washing) and half circle patches on the heel and ball of the foot to help with better traction. There is also a white mesh bag / wash bag that comes with each pair for hygiene and storage!
The owner, who is a mom, also donates a portion of the proceeds to help homeless kids in public schools so your order will be going towards this great cause!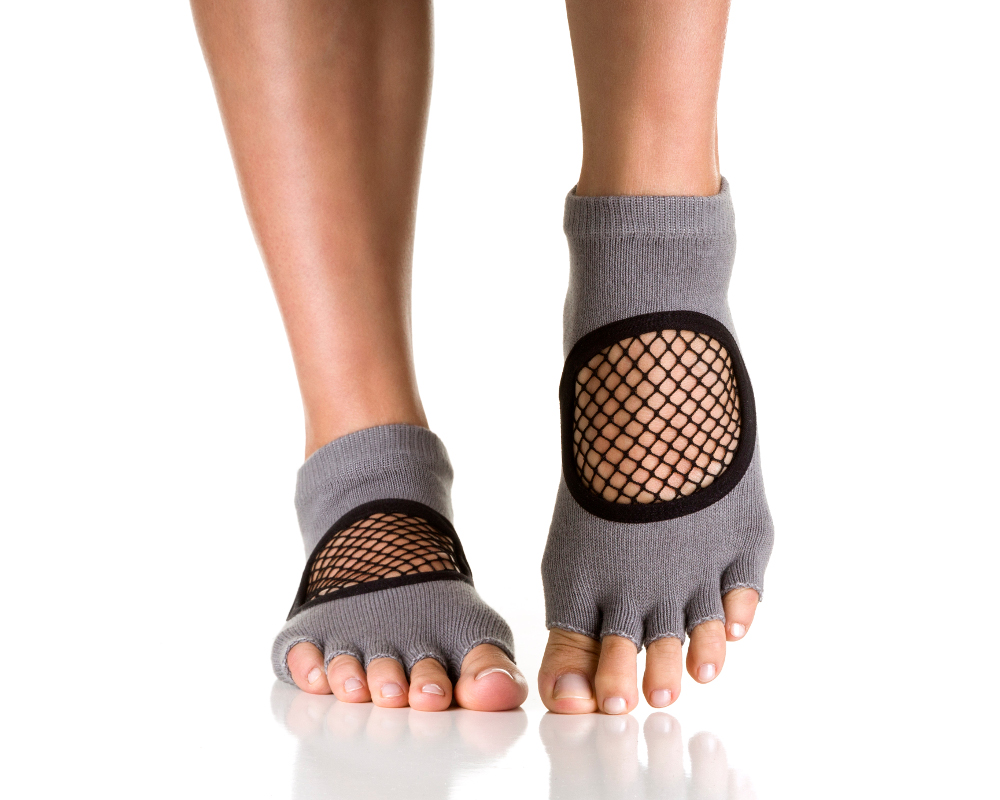 I really hope you enjoyed this list of First Mother's Day Gifts and I wish you all a very happy Mother's Day!