Mother's Day is coming up fast, and the pressure is on to find the perfect gift! I'm so excited to celebrate this year as a full-fledged mama to our sweet baby Asher. But I'd be lying if I said it was my very first Mother's Day. When I was pregnant with Asher, I couldn't resist enjoying a little pampering, and for good reason! As miraculous as pregnancy is, it's also exhausting. If there's a mother-to-be in your life, don't forget about her this Mother's Day. Make sure to give her something that will not only show your appreciation for her but something that will make this stage of motherhood a little easier! Here are some of my favorite gift ideas that will make any pregnant mother smile this Mother's Day.
Chrysmela – the Most Secure Earring Back
Pregnancy brain is for real, so help the mama-to-be out by gifting her Chrysmela earring backs. There is nothing worse than losing an earring while you are out and about! Made in Japan, Chrysmela is all about Fashion Freedom. So whether the future mom in your life is a diamond stud kinda girl or loves the drama, Chrysmela has some amazing options for her! I'm personally crazy for these Duchess Collection Earring Jacket with Swarovski Pearls. You can pair them with studs and get ready to turn some heads!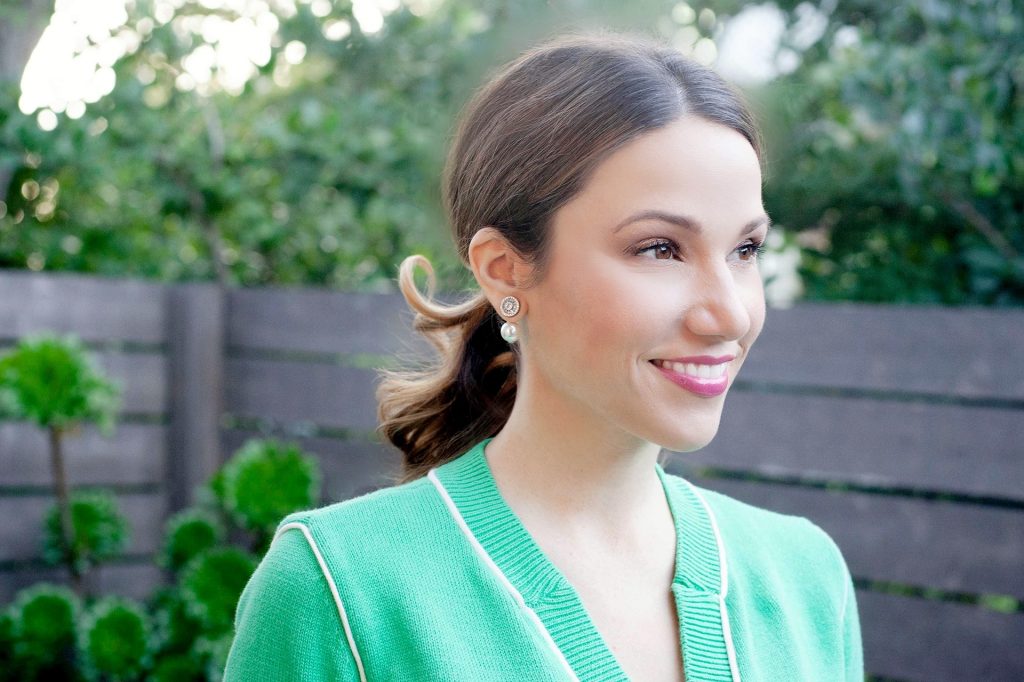 Ask any woman how pregnancy changes your body and stretch marks are bound to come up. Your skin is under a lot of stress over those nine months, and sometimes it needs a little help to make a smooth transition. If you know someone who is worried about stretch marks during pregnancy, Body Boost is a great first line of defense against unsightly stretch marks. Their products come in relaxing, therapeutic scents like Milk & Honey and Lavender Vanilla. I really love that there's a fragrance-free option too, for mamas who suffer from an overactive pregnancy nose. Body Boost has been clinically tested to ensure safety for mother and baby, so you can feel good about this gift that will not only protect the appearance of that stretching belly skin but will relieve the unpleasant itch that can be the first sign of stretch marks beginning to form.

Many pregnant women want their own wellness to be a priority throughout pregnancy and beyond. A healthy mama is the first step to a healthy baby! But it can be intimidating to find a fitness routine when you're exercising for two. How much is too much? How much is not enough? Why not find a workout that's specifically tailored to pregnancy and the postpartum period. Women who stay active during pregnancy tend to have easier pregnancies and sometimes even safer deliveries. Don't we all want that? Knocked-Up Fitness takes the guesswork out of staying fit during pregnancy. It includes helpful guides and easy-to-follow home workouts, all geared toward preparing mothers for a healthful, low-stress delivery and recovery period.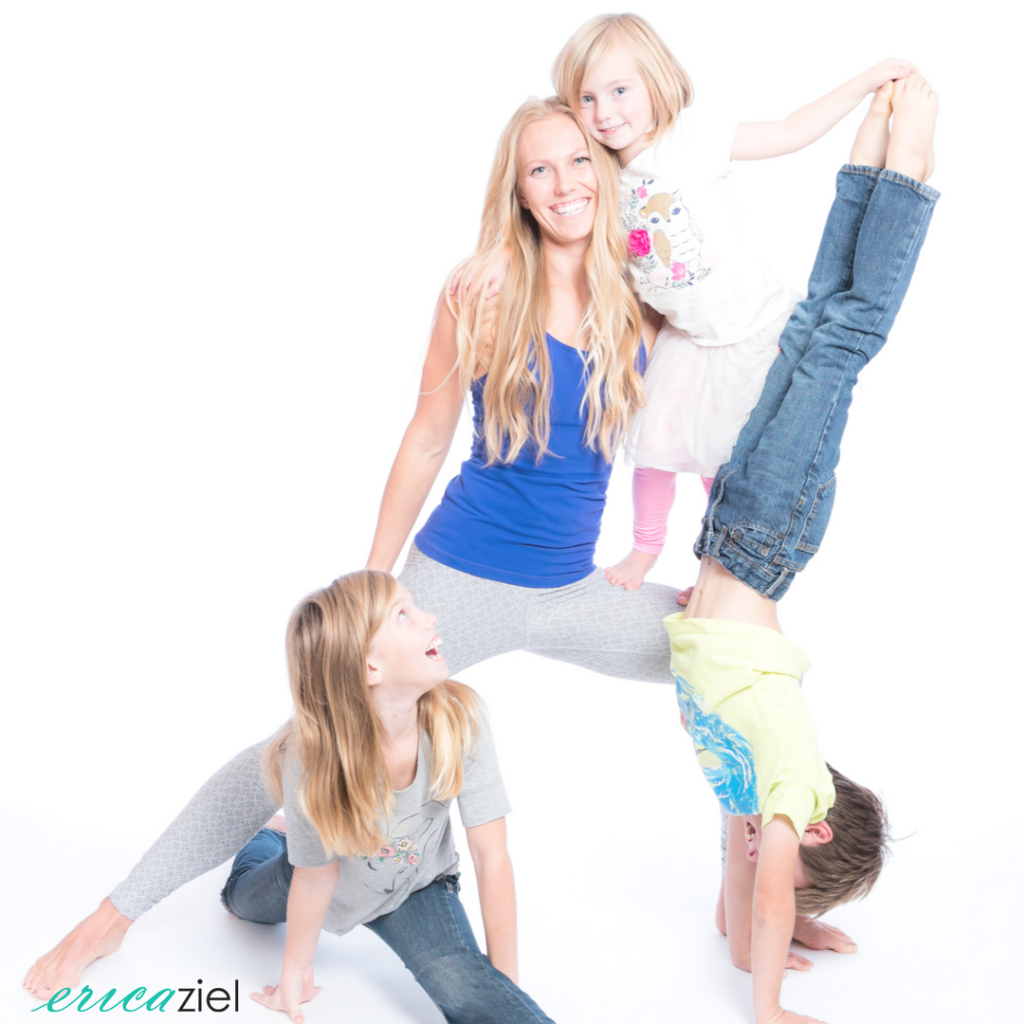 Fresh Lip Care
It may sound crazy, but dry lips are another symptom of pregnancy. Overly dry, cracked lips can be annoying and uncomfortable, especially when you're dealing with them day after day. My preferred brand for lip care and color right now is Fresh. Their Sugar Wonder Drops Lip Primer is a unique leave-on exfoliant that smoothes the tender skin on my lips without irritating it. I like to follow it up with their Sugar Orchid Tinted Lip Treatment Sunscreen SPF 15. I love knowing that my lips are protected for those long days out in the sun, and the pop of fuchsia adds a daring femininity to any look I put together. On days when I'm feeling extra-chapped, I like to use the Fresh Sugar Mint Rush Freshening Lip Treatment. With two time-release technologies that work together, this treatment keeps the cool going all day when I need soothing relief. It would be a lifesaver for those extra dry pregnancy lips, especially for beach mamas who will be spending a trimester out on the dry sand! I spent Galentine's Day shopping at the location in Pasadena and FELL IN LOVE with this brand!!
View this post on Instagram
Maternity Photo Shoot
A maternity photo shoot is a gift that is both incredibly thoughtful and completely unexpected. Mama-to-be gets to be the star of the show for a little while, and she gets to document priceless memories in the bargain! For helpful tips and ideas on setting up the perfect maternity photo shoot, take a look at my experience with the incredible Oxana Alex Photography below. I absolutely treasure my maternity photos and it was a once-in-a-lifetime experience. (Dads-to-be, this unique and special present will earn you some serious brownie points!)
Prenatal Massage
See if this sounds familiar: sore joints, tired feet, and an aching back. Prenatal massage can make a world of difference for all three complaints! And as long as you find the right professional, it's completely safe. Professional prenatal massage is great for stimulating blood flow and giving a much-needed mood boost. Women at any stage of pregnancy will benefit from a quiet hour of pampering and some targeted care to the specific areas that are causing her pain. If you're in or near LA (or if you're planning to travel there soon) be sure to look up one of the establishments on my Los Angeles prenatal massage guide!
A new mother's best friend is a stylish, functional diaper bag. But honestly, it's super hard to find one bag that meets both of those requirements. Tote Savvy organizers turn any tote into a well-oiled machine, and here's my favorite part: When you're ready to change things up, you can just pull your Tote Savvy right out and drop it into a new bag. Everything is exactly where you left it, but now your bag matches your look for the day. So don't let the pregnant mama you know say goodbye to her favorite designer totes and handbags! Shop Tote Savvy and find the perfect fit for her this Mother's Day.

An easy way to show someone you put thought into their gift is to customize it. Name jewelry is something uniquely theirs, and they can see right away that you didn't just buy it off the rack. I love the Custom Name Choker by Outcharmed! It's delicate looking and simple, so the custom name really stands out. If the woman you are buying for already has a baby name picked out, this would be a great sentimental gift as well. For mothers of multiples, you could get creative with initials. Just make sure you have those spellings 100% correct! Head over to my Instagram page to see mine. I'm in love!
View this post on Instagram
Some expecting mothers face an additional challenge: sensitive skin. It's sad but true, pregnancy impacts skin in many ways, and stretch marks are only the beginning. Women with pre-existing sensitive skin may find that their tried-and-true skincare regimen is not safe for pregnancy. Some of us who never dealt with skin problems before will find that pregnancy brings sensitive skin along with it! Derma E is a great gift to any pregnant mother who is in the market for skincare products that will brighten and soften skin without the irritating it even more. Their natural ingredients are a favorite for me and they offer a diverse line of products. You really can't go wrong here!


So we've talked a lot about skin, but here's a question. What's more important than the skin on your face? More than any other part of your body, your face needs protection from the harmful effects of too much sun. The problem is, sunscreen doesn't always layer so well with makeup. Ren skincare has formulated the perfect solution to that greasy feeling you get when you layer sunscreen with foundation. For women with fair skin who need sunscreen just to step out the door, that's a huge deal! This will be a hit for those pregnant mamas who are gearing up for beach season. They might never go back to regular sunscreen again!

Comfortable and Sexy Loungewear
Comfort is the name of the game when it comes to growing a baby. The Reverie Midi Dress by Z Supply Clothing (I got mine in Black Iris) is great for transitioning from home to the outside world…and back again! A belt just above that growing bump adds a nice empire waistline look. When she comes back home, off goes the belt and she's ready for some lounge time! Z Supply also makes an indigo Knit Denim Jogger that is perfect for bringing at-home comfort with you everywhere. For at-home comfort at home, get her this Nude Kimono Duster by Jypsea Local. Any pregnant mama will feel as sexy as ever in this piece, and a confidence boost is the perfect Mother's Day present!


View this post on Instagram
Pregnancy-Friendly Flats
You know how every woman has that confident sashay to her walk when she's got her favorite pair of heels on? I love, love, love that feeling! Unfortunately, many pregnant mothers find that their heels end up at the back of their closet. Pregnancy affects balance and coordination, and it can even change your foot size! So an ideal gift for the shoe lover with a baby on the way is a cute, stylish pair of flats. She won't even miss her heels when she's walking around comfortably in these laser-cut mules (Love that detail!) or a trendy two piece slip-on like my current favorites by from Pic & Pay.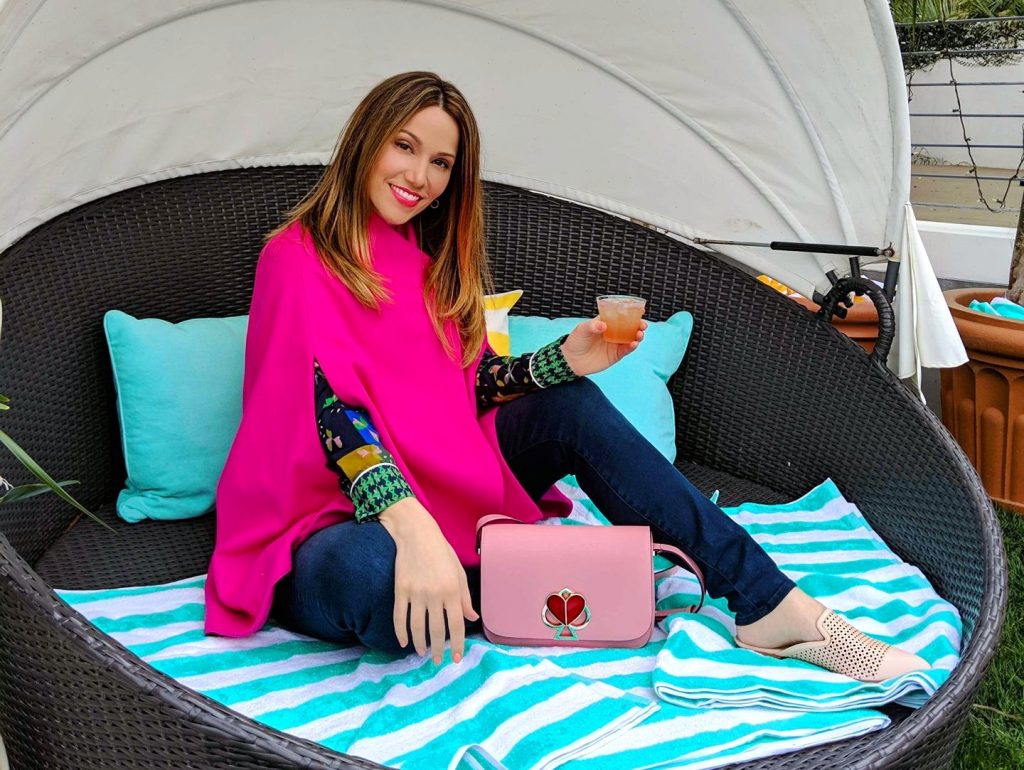 Organic Makeup
When a woman is pregnant, everything she puts on her body and in her body matters! And it can be quite surprising to discover everything that actually goes into makeup, For example, did you know if your lipstick says "carmine" on the label, it means that the brilliant red is the result of pulverized Cochineal, a tiny insect that's been collected for its dye for centuries. Apart from the "ick" factor, the insects may have been exposed to agricultural chemicals (herbicides and pesticides), which then find their way into your lipstick. Ingredients matter because a woman actually swallows microparticles of the lipstick she wears every day!
The Organic Skin Co. offers the world beauty and skincare products which are truly vegan and cruelty-free. They make incredible lipsticks with 100% natural shades are BioGrow certified and free of parabens, nanos, bismuth oxychloride, gluten and talc. You can also make your own palettes and mix and match your favorite concealer, cheek colors, eye shadow, lipstick and more! What a great gift for a pregnant mama!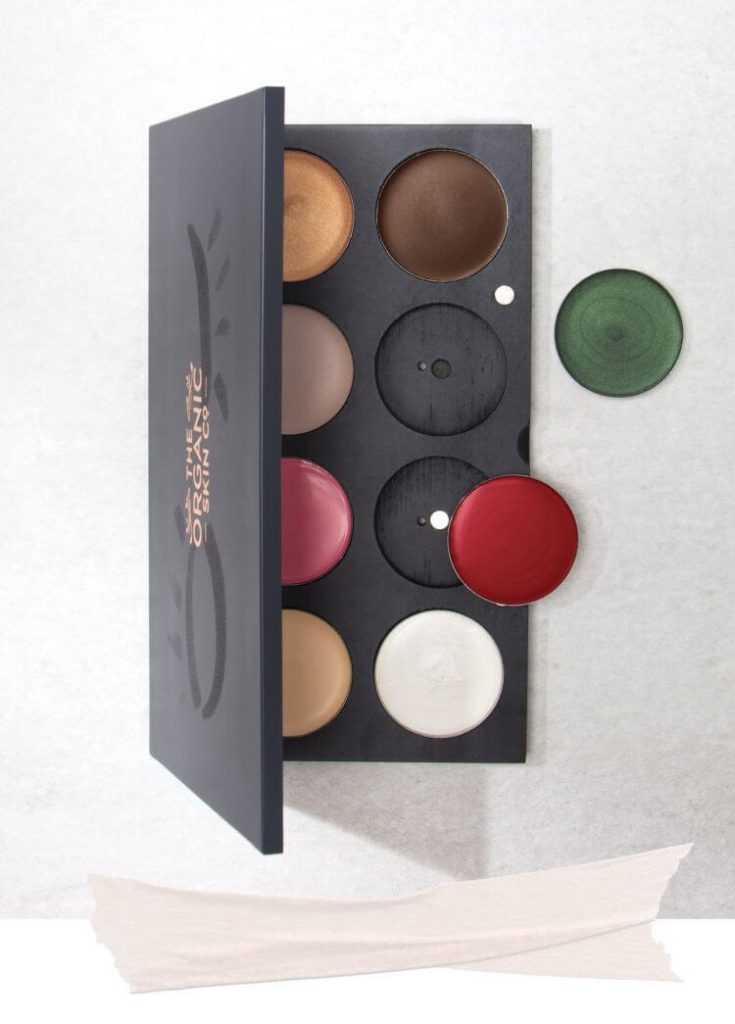 You've got the pregnant mama in your life covered from head to toe this Mother's Day with this guide to my favorite gift ideas! Whether you're looking for a way to pamper and relax her or want to give her an individualized piece she'll wear forever, I know she will love one of the items I've listed here. See more on my Instagram, @StuartBrazell!
You might also enjoy my Mother's Day Gift Guide for First-Time Moms!
XOXO – Stuart