I honestly can't believe I'm 40!!! Forty has always seemed like the age where you really become a full-blown adult and need to have your shit together! I remember as a little kid thinking how old this age sounded. When I met my husband, I was 27 and he was 40. It took me a while to process that he was 40 because I thought it was SO OLD! 🤣 Now I'm 40 and I don't feel old at all!!!!
I definitely also had a list a mile long of things I needed to accomplish by the time I turned 40. Have I come anywhere close to completing that list? Absolutely not! But with my wise age of 40, I now know most of the stuff on that list doesn't even matter. Real-life is about enjoying the little things in between all of our goals, big plans and expectations. I've learned to let go of expectations altogether because all they do is make me unhappy.
I've also realized how the majority of the things on that list were career-oriented and not enough about LIFE! Do I still hope to anchor and produce a live television show one day, hell yeah! But as I sit here as a mom of two beautiful babies in an almost eleven-year marriage, I have to give myself a pat on the back. Marriage is hard work. Giving birth and raising two children is an amazing accomplishment. I have had many different chapters of my career and I know there are many more exciting things to come.
Forty and Fabulous
Seeing as this was another mostly quarantine birthday, I decided to do my very own cake smash photoshoot playing with the how it started vs how it's going theme 💕. What do you think?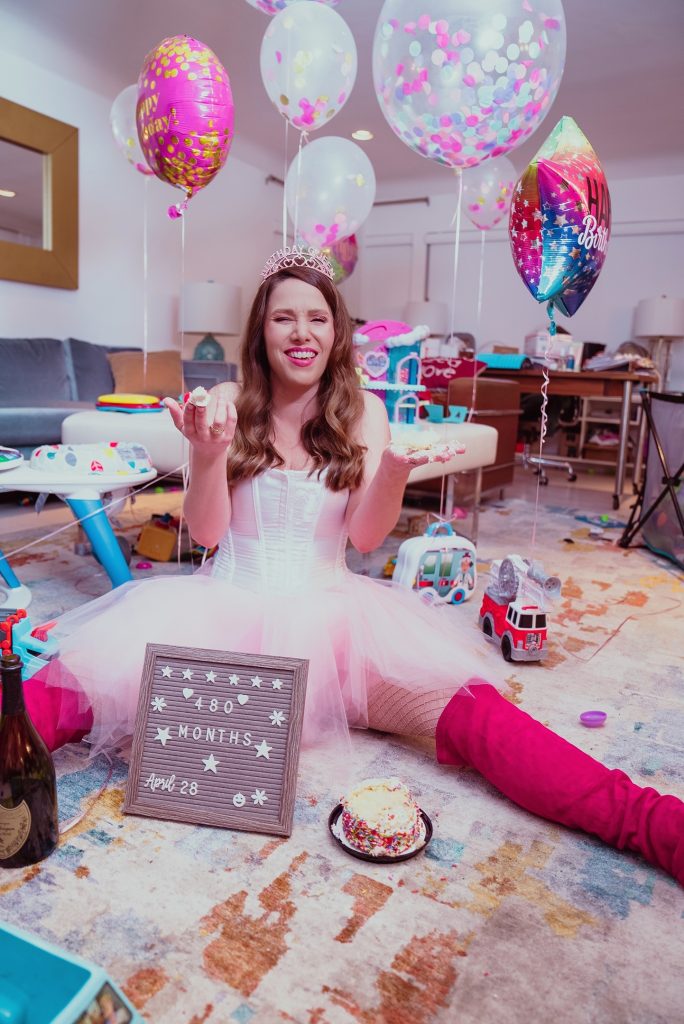 Also, because WHY NOT, I created a Bridgerton inspired moment running through a field of flowers.
View this post on Instagram
I am also excited to share I am now fully vaccinated! 💃I cannot WAIT to see my loved ones IN REAL LIFE again! 💕 I just booked my first flight since the pandemic and will be heading home to South Carolina in May to introduce Xander to my mom and attend a small casting ceremony for my father. 🙏 Please share any tips for traveling with littles during a pandemic, we've got a long day ahead of us.
You've heard it before, but I'll say it again, life goes by fast. So enjoy the ride!