I honestly could not have made it through my first pregnancy and the fourth trimester without treating my mind, body and soul to regular prenatal and postnatal massages. For my fellow Angelenos, I know Los Angeles is a big city, so I'm breaking down my favorite prenatal, postnatal and even induction massages in Los Angeles by neighborhood.
Spa Lé La – Studio City / Valley
Spa Lé La is such a special place! Not only do they offer world-class spa treatments, but they also offer childcare and fun kids classes for your little ones. I know firsthand how hard it is to even leave the house, let alone manage to schedule 'you' time. They make it easy for us moms and dads to get the mind and body care we need. Spa Lé La also offers an induction massage which I got on Friday around lunch and went into labor early Monday morning! Watch my experience at Spa Lé La and other tips to naturally stimulate labor:
Sparrow's Nest – Glendale, Eagle Rock, Atwater Village
A few weeks after I gave birth, I had the extreme pleasure of working with Sparrow Harrington!
She is a certified Massage Therapist, Certified Mercier Therapist, Certified Educator of Infant Massage, Birth & Full Spectrum Doula, and the owner of Sparrow's Nest. I scheduled in-home sessions which I was so grateful were an option as I was so physically and emotionally drained!
The fourth trimester, which is the journey after delivery, is such an important time for new moms. So much emphasis is placed on the pregnancy and delivery and not enough nurturing and attention is brought to what moms go through after the baby arrives. Between breastfeeding neck, hormonal fluctuations, complete lack of sleep and the physical aches of recovering and taking care of an infant, I was feeling all out of wack and in a great deal of pain. A postpartum massage from an expert like Sparrow is an incredible tool to aid in your recovery and help welcome you into motherhood.
No matter where you are in your pregnancy journey, you will be taken care of at Sparrow's Nest. Their motto is "Nurturing You as You Nurture New Life" and they offer everything from fertility massage, prenatal massage to lactation massage when you are breastfeeding to even infant massage.
View this post on Instagram
Desuar Spa – Downtown Los Angeles
Pregnancy wreaked havoc on my skin, and honestly, my skin is completely different now than it was before baby! I'm so blessed to have met the incredible Deisy, founder of DESUAR Cosmetics and owner of DESUAR Spa. She created a custom facial just for me and treated me to the most amazing massage! And get this, we were pregnant at the same time!! Desuar Spa is a much-needed oasis in the middle of downtown LA that I highly recommend. You can choose from an incredible selection of services, which reminds me … I need to book another appointment to try out the Himalayan Salt Bed! If you live or work in downtown LA be sure to take a look at the membership options.
View this post on Instagram
Burke Williams – Hollywood, Santa Monica, Pasadena, Woodland Hills
You simply can't go wrong with a pregnancy massage at Burke Williams! Plus you also get a bath experience with your massage, so it is a great way to really get some relief and overdue relaxation time. As much as your mind is constantly racing and you are physically so exhausted during pregnancy, it is nothing compared to what you will experience when baby comes. So do your best to relax as much as possible! With locations all over Los Angeles, you can easily spend an afternoon at Burke Williams enjoying all of the amenities. I went to the Hollywood location, which is practically brand new, and loved it!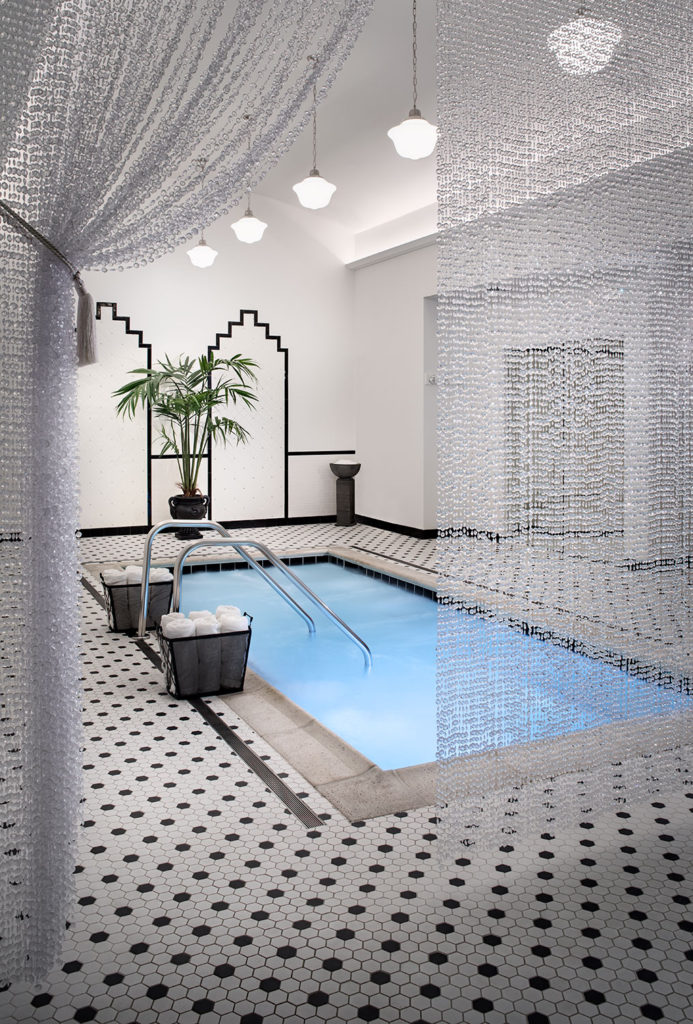 Sending love to all the mamas and mamas-to-be! We got this ladies!!
You might also enjoy these stylish clothes for breastfeeding moms.