If you know me, you know I'm really really big on tech. Whether I'm on Instagram or right here on my beloved blog, you know I'm always looking for the next big thing in technology. With the holidays (seriously!) just around the corner, I've really been thinking about some of my big tech favorites this year…and I know they will all make such great gifts! Here's my list of the best tech gifts for everyone available on Amazon:
All Lit Up
What's the secret to nailing that perfect selfie? Good lighting, of course! The RIKI Skinny Lighted Mirror is perfect for just that. It's so easy to keep on your desk or vanity, and it lights up your face so nicely. No filter needed! Anybody on my gift list this year would also love Movo's VGC3 Selfie Ring Light Kit with three different light settings to choose from. Getting that perfect shot has never been easier.
Shine So Bright
When I'm hard at work writing and editing posts, I really need good lighting at my desk – especially since I get some of my best work done late at night! The VeriLux Smartlight LED Desk & Table Lamp is one of my favorites. It mimics natural daylight, so there's no straight on your eyes or weird yellowness. Plus it has a built-in USB port for charging your phone.
I also have a Brightech Circle LED lamp on my bedside table. First of all, how cool does it look? Second of all, it's a lot less jarring when you have you get up in the middle of the night. It's also got a USB port inside so you can top off your phone overnight.
I've been getting great use out of my VeriLux Happylight Touch as well. Is there someone you know who starts to feel a little down around the holiday season? This is the perfect gift! The LED therapy helps to get the feeling of natural sunlight, so it's a real mood-booster.
All the Other Goodies!
Got someone with little ones on your list? Believe me, I know how crazy it is to keep your house clean during cold and flu season. Coral UV's Sterilizer and Dryer would make an incredible gift for anyone who has trouble keeping this sanitized. You can just pop toys or baby bottles inside and it will instantly kill any germs on the surface – no soap and water needed! Honestly, it's almost like magic and it will be so useful in your home.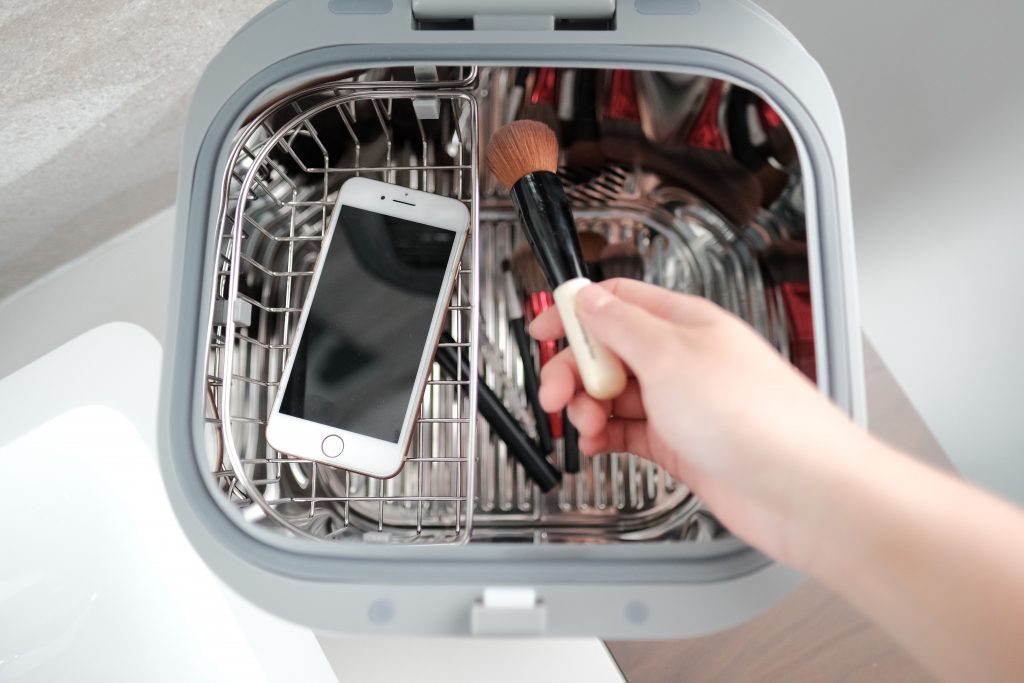 Last but not least, if there's a budding YouTuber you're trying to find a gift for, look no further. I love the Movo VXR10 Universal Cartoid Condenser Video Microphone for making videos. It's compatible with any computer and smartphone too. Plus it comes with lots of professional-grade accessories and a full instructional guide. I know I would be so excited to get this as a present, which is why I know if would make such a great gift too!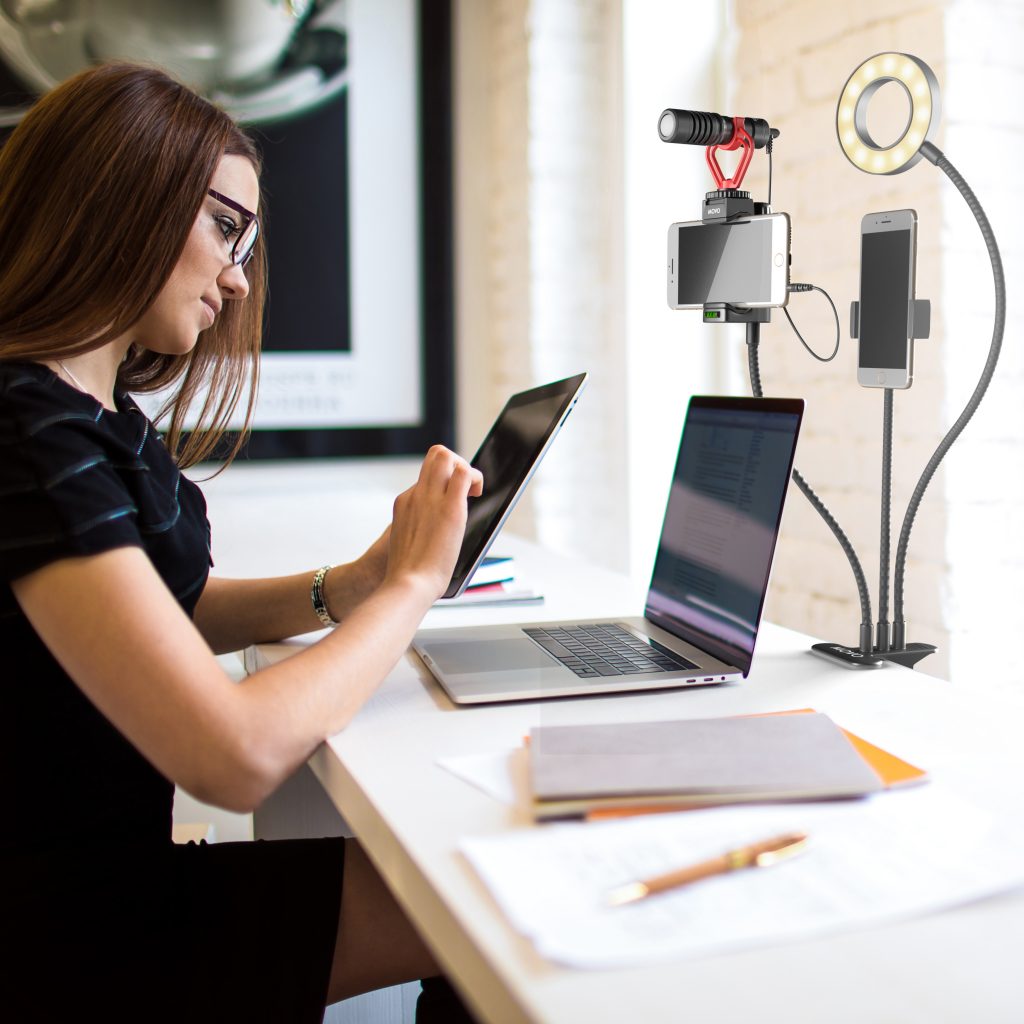 What last-minute tech gifts are you hoping to get?
Here are some great gift ideas by female-founded businesses and great gifts for the busy party hostess!
XOXO – Stuart