I am beyond excited today because I get to share my experience with the DockATot Deluxe, my new favorite baby product! I knew that the DockATot was a big deal, but until they sent me one I had no idea how much easier it would make life with a newborn. Now, I can't imagine life without it! If you are on the fence about getting one for yourself, I highly recommend taking the plunge. This product will be worth every penny, and here are five reasons why!
DockATot's Super Cute Prints
There's no shortage of looks available for the Dockatot. From the understated chevron Silver Lining to the bright and cheerful La Vie En Rose there really is something for everyone. I chose Mrs. Mighetto (Night Night) because it has a beautiful, watercolor-like background that will help hide stains—hey, life happens! I also just love the cute little animals and whimsical hot air balloons. When you're shopping on their website, you can view photos of each pattern from several angles to get an accurate idea of what you'll receive. There are also different pattern options for the toy arch and toy sets that go with them!

The DockATot is Washable
Possibly the most convenient thing about my DockATot Deluxe is that every piece except for the pad is machine washable, and the pad can be hand washed if needed, too. Even the neatest babies leave a mess behind every now and then, so the ability to run it through my washing machine and have it clean and ready to use again quickly makes a big difference. The DockATot is breathable, too, which really does wonders for my peace of mind.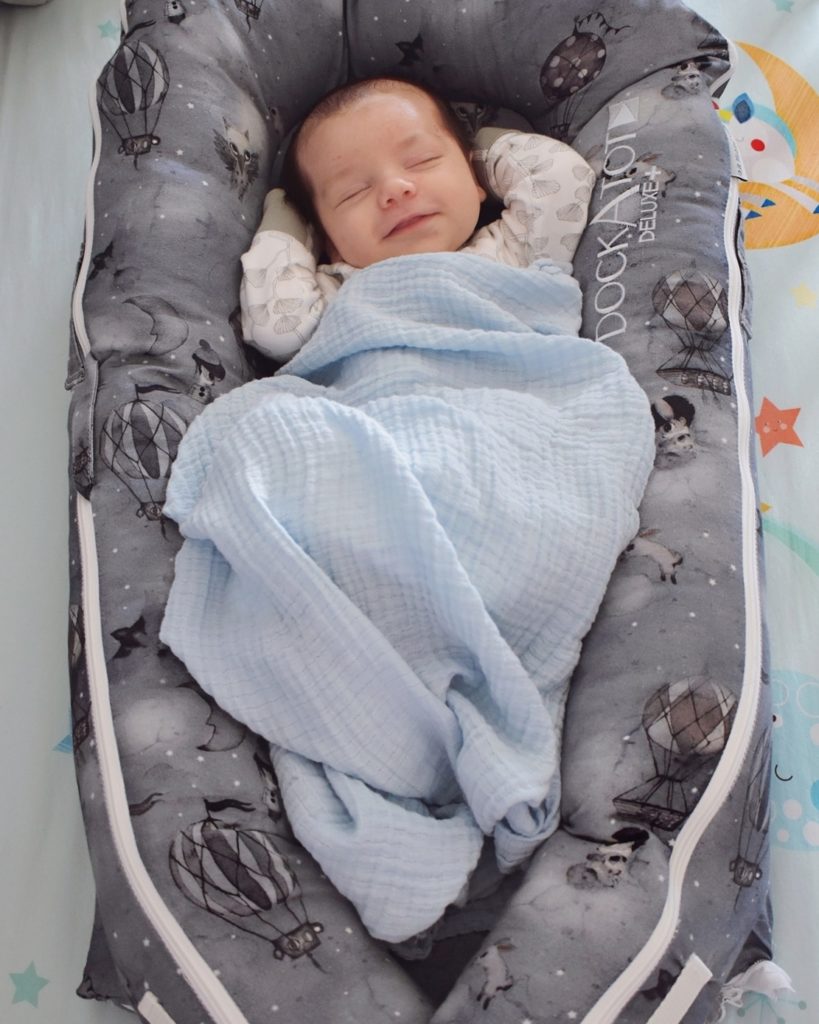 The Next Best Thing to an Actual Womb
Have you ever tried to put a newborn down when he's in the mood to cuddle? First of all, who would want to? Newborn cuddles are the best! But sadly, sometimes I need both hands, and the DockATot is a great solution for those moments. When I have to focus on a task, it's great to know that Asher will be resting comfortably and securely next to me. With the toy arch and dangling crinkle toy set for him to look at as he grows, he'll never be bored! Until he's ready to reach for the toys, I can nestle him in there swaddled and cozy. He probably feels like he never left the womb!

It Goes Wherever You Go
One word: portability. Baby gear has gotten out of control, and when you're going on a vacation or just out for the day! Who has room for a swing, a Pack'n Play, or a bouncer? Not to mention most of those things have to be collapsed and reassembled, which can be time consuming and frustrating. I love that I can just grab my DockATot and go wherever I want, be it across the house or an hour away. It is also compact, surprisingly flexible, and would be no trouble to fit into a packed car (unlike a bulky playpen!)
Perfect for Tummy Time
We all know how important tummy time is! Not only does it develop and strengthen those little necks, but it also gives the back of baby's head a rest, especially after a night of sleeping safely on his back. The side of the DockATot is perfect to prop Asher up for a little play time with Mommy! It's great for regular play too, and I love that I can get some quality time in while giving my arms a little rest.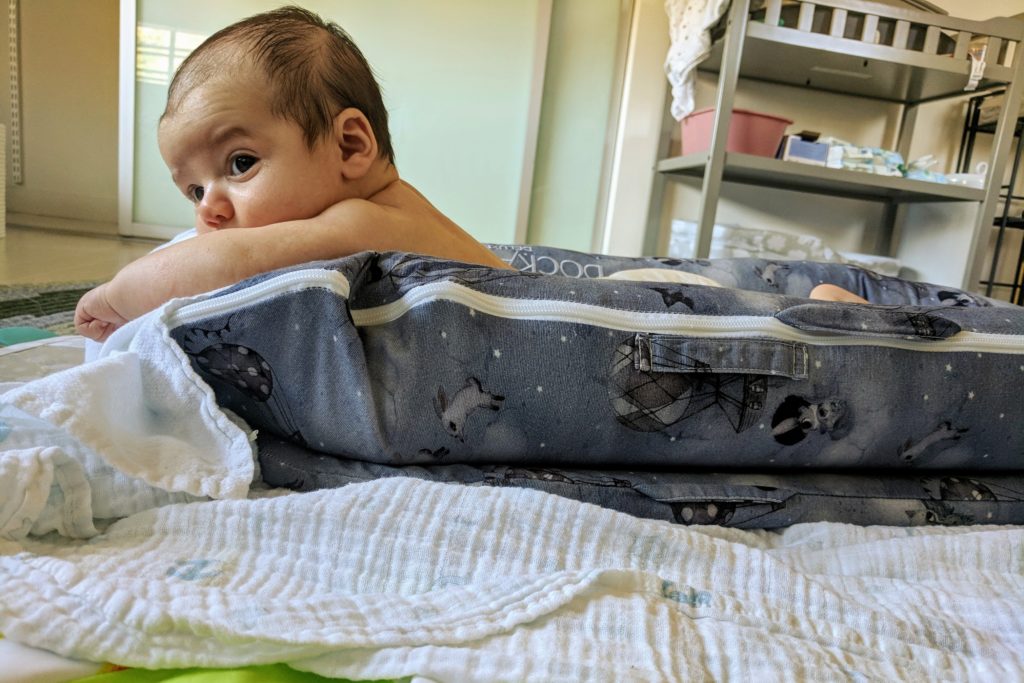 If you are setting up a baby registry or looking for a product to help soothe a fussy baby, you should absolutely try the DockATot. It is a game changer for this tired mama and her sweet baby! Be sure to check out my suggestions for other registry must-haves here and take a look at my favorite nursery essentials here for more great baby ideas.
XOXO – Stuart