Yes the Academy Awards are exciting, but let's be honest … for a lot of us, it is all about Oscars fashion!! There were so many wonderful dresses and suits seen on the red carpet this year. I loved all of the color and sexy metallics! Celebrities also seemed to be having a good time and the energy was high, despite everything currently going on. Here are my 10 favorite Oscars fashion moments:
10 Favorite 2018 Oscars Fashion Moments:
Sandra Bullock and Nicole Kidman
Welcome back Sandra!! It was so amazing having Sandra Bullock back at the Oscars and she looked amazing in her gold Louis Vuitton sequin gown and sleek hair. But Nicole Kidman sneaking up on her was EVERYTHING! Not to mention we all immediately got a Practical Magic reunion.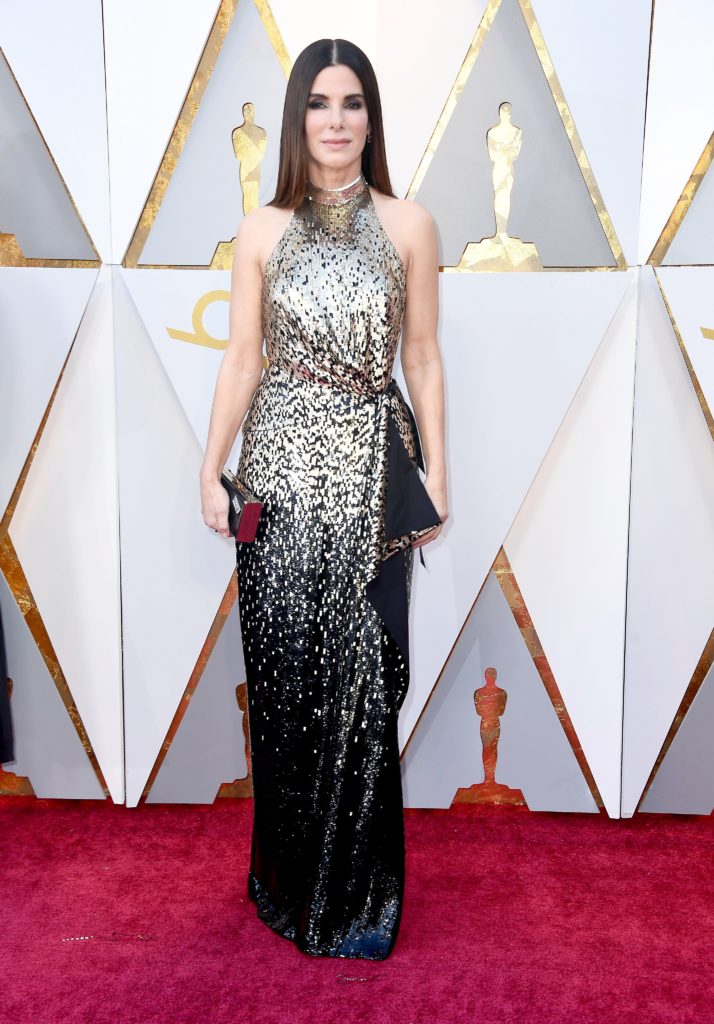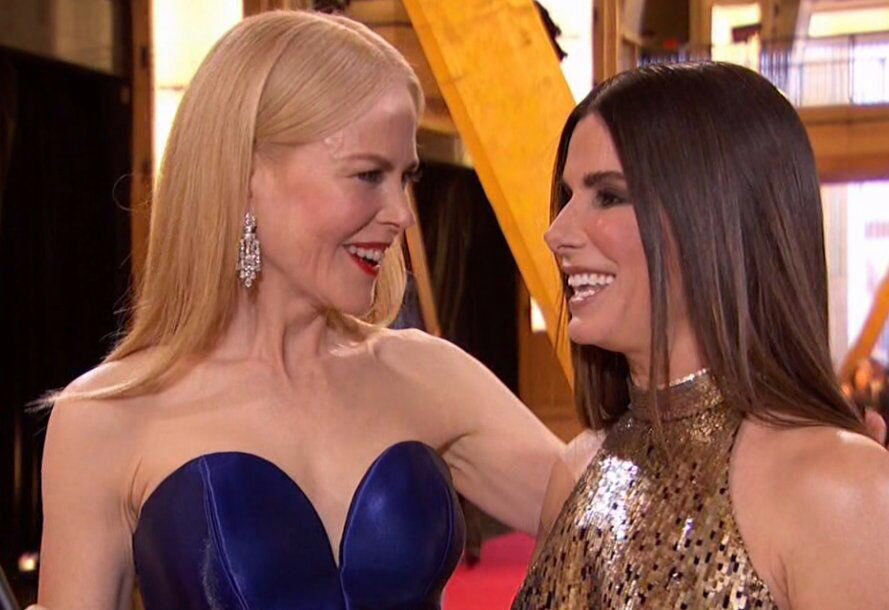 And Nicole Kidman definitely made waves in this show-stopping blue Giorgio Armani gown with the biggest bow ever!!
Jennifer Lawrence
Leave it to Jennifer Lawrence to sweep through the Oscars red carpet like a total queen in Dior and then be photographed just minutes later climbing over seats in the audience with a glass of wine in hand. Seriously, she continues to be the freakin coolest!!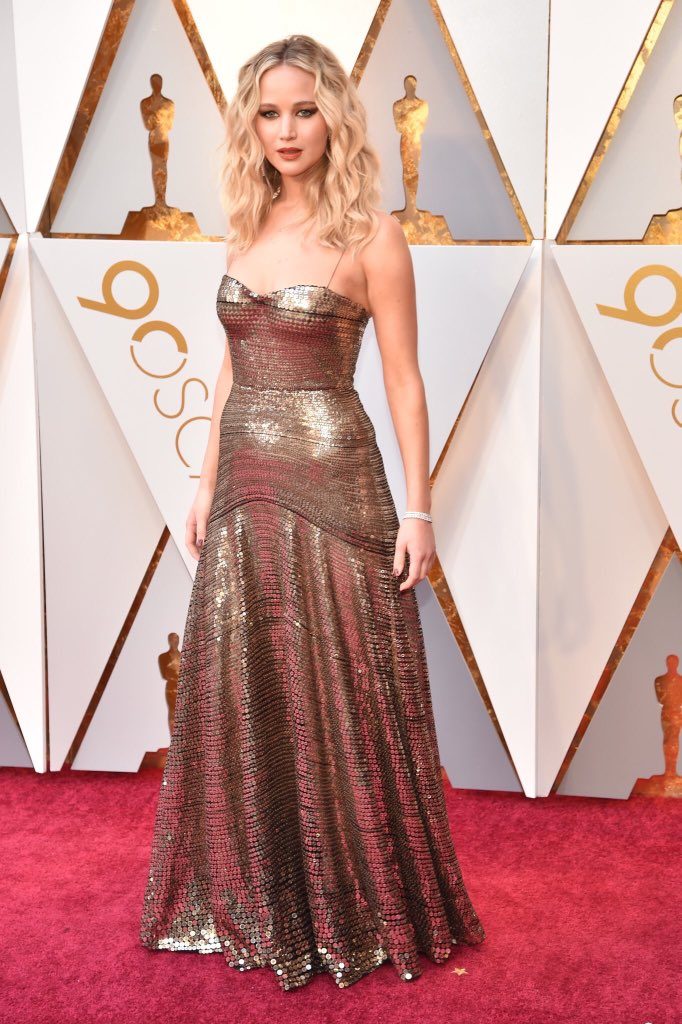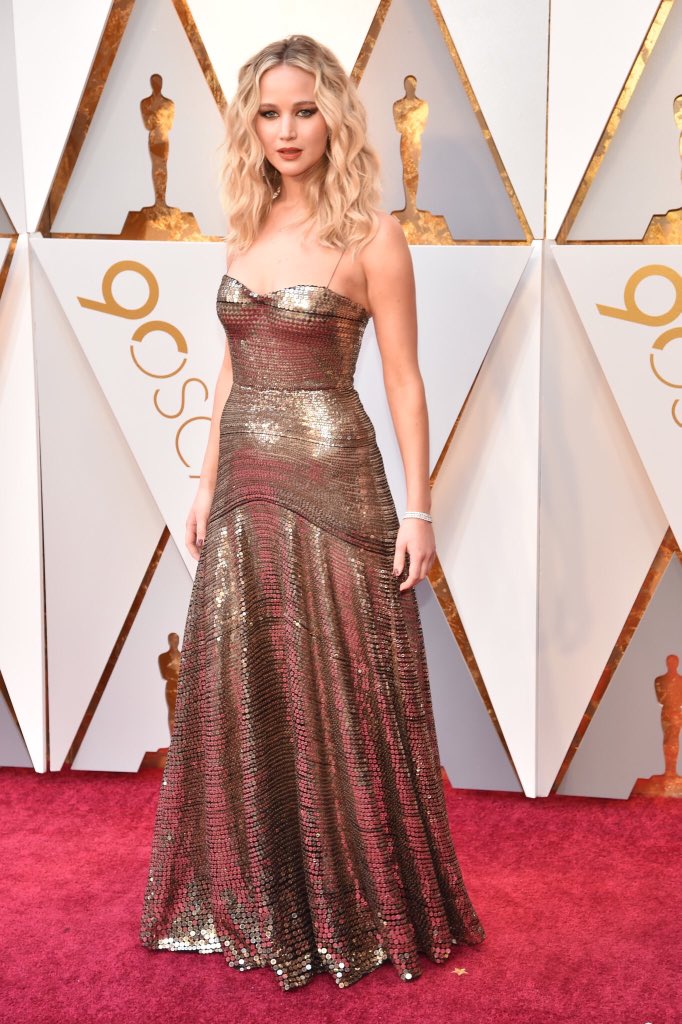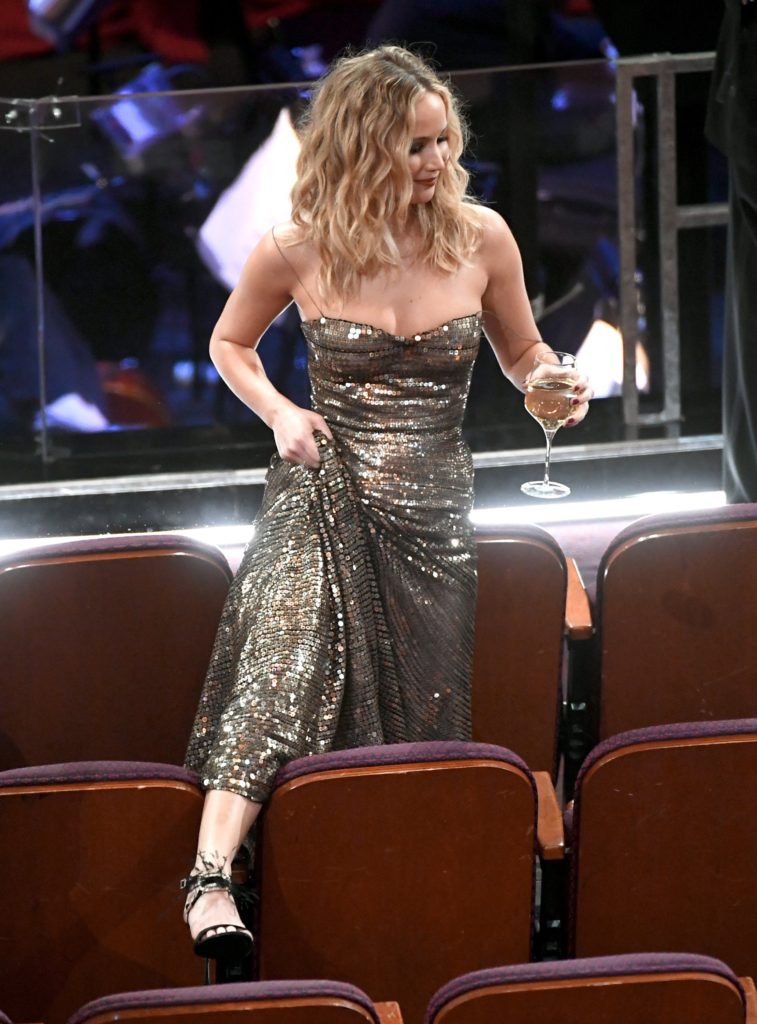 Taraji P. Henson
Taraji worked that Angelina Jolie leg in this super sexy Vera Wang black gown. And did anyone get some interesting vibes during her Ryan Seacrest interview??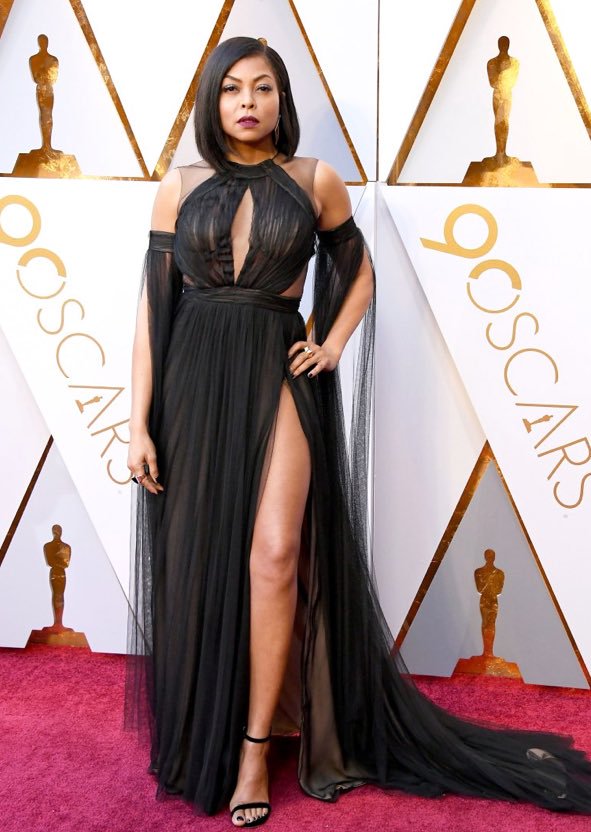 Timothée Chalamet and Armie Hammer
I hope you have seen Call Me By Your Name because the film and the performances by these two are daring and exhilarating! Plus their real-life friendship has been so fun to follow on social media. It is safe to say we are going to see big, BIG things ahead for Timothée Chalamet and hopefully more tracksuits from Armie .. lol. In the meantime, they both look so handsome suited up in Berluti and Giorgio Armani.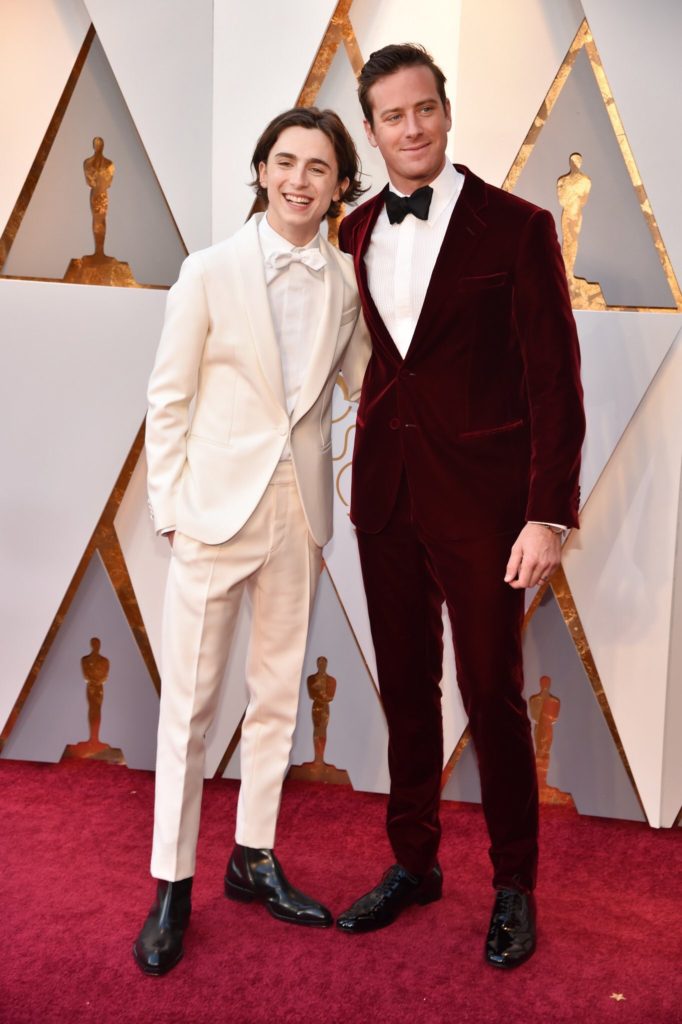 Salma Hayek
I noticed lots of mixed reaction to Salma Hayek's lavender Gucci dress and some pretty entertaining memes. I personally thought she looked lovely and it was nice to see her in something not so form-fitting and most importantly at the Oscars!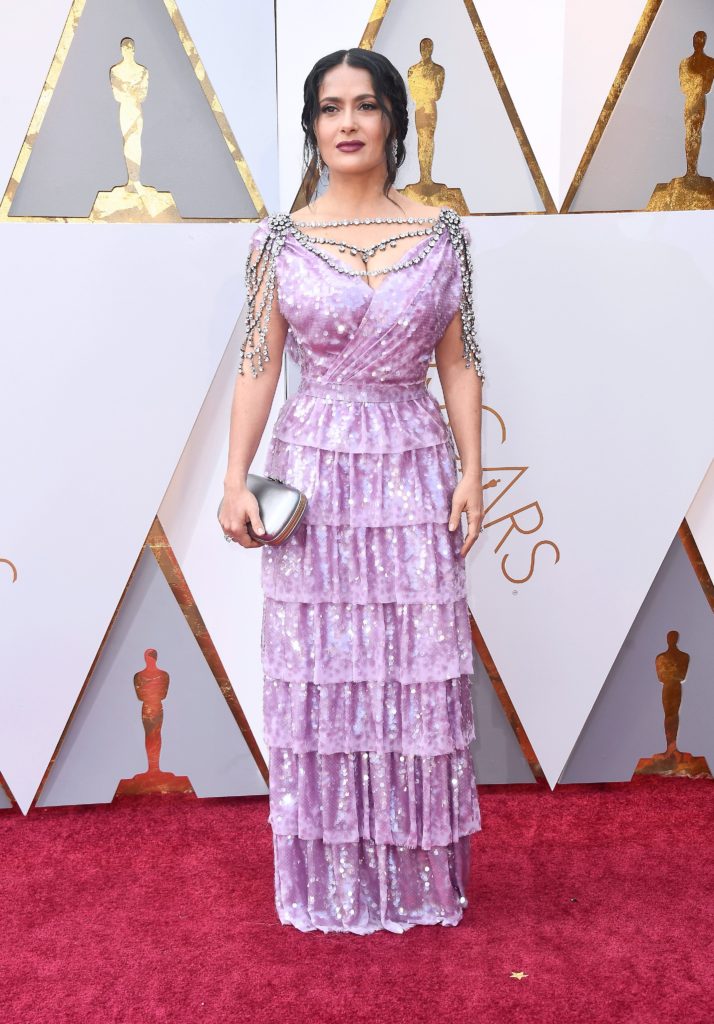 Viola Davis
Viola Davis absolutely lit up the red carpet and Academy Awards stage in this hot pink Michael Kors Collection gown. She was confident and positively glowing!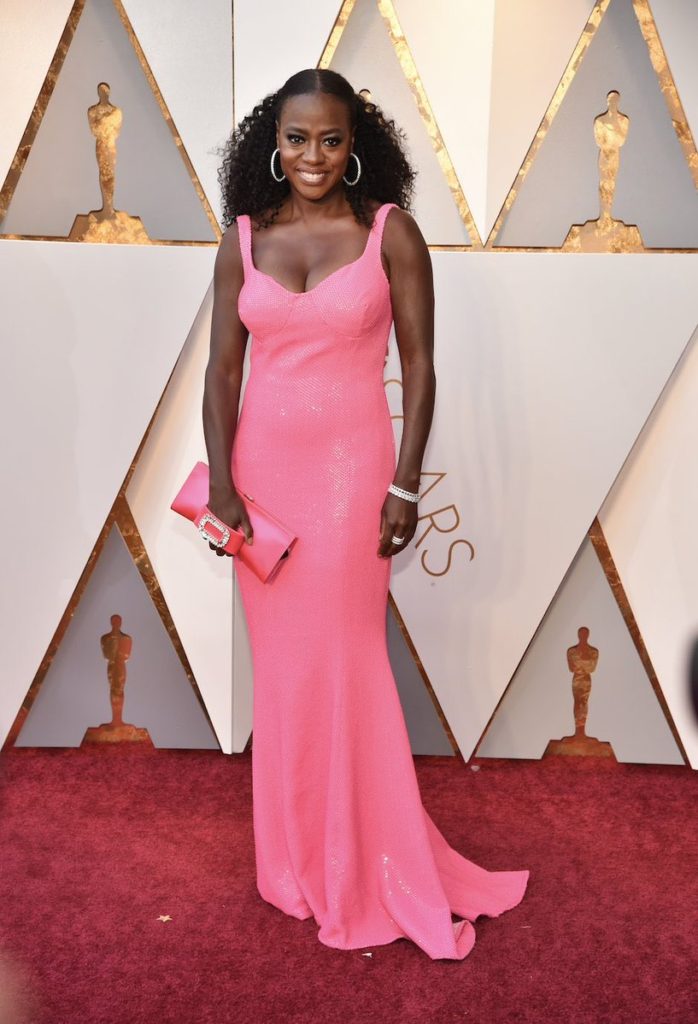 Jane Fonda
How is this woman 80 years old!! Seriously!! All I can say is Jane Fonda is SLAYING in Balmain. LIFE GOALS!!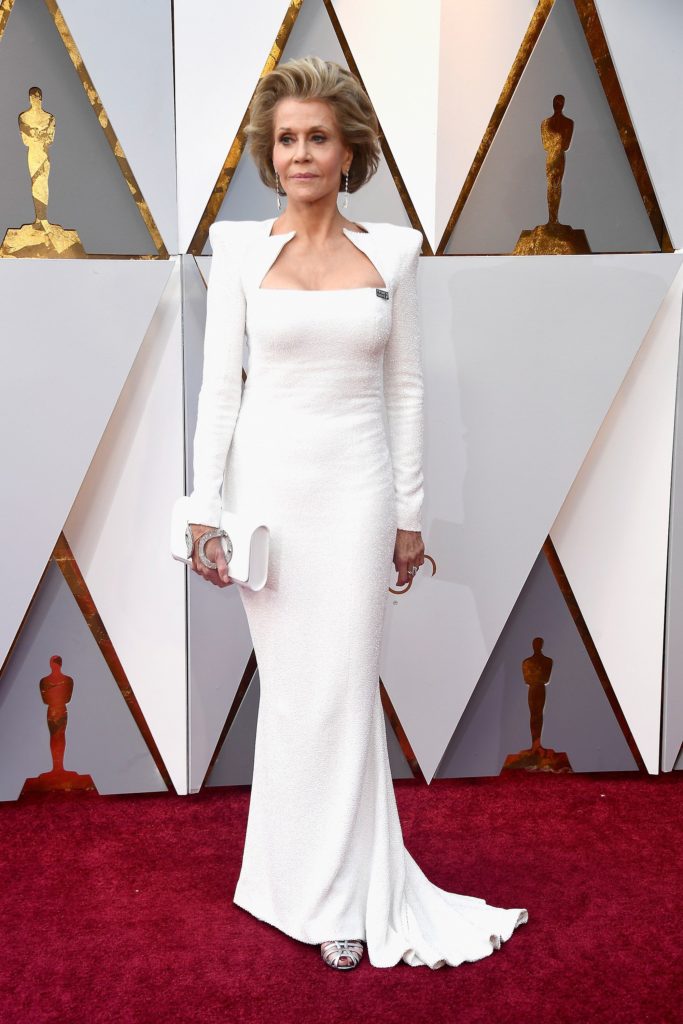 Gina Rodriguez
Gina Rodriguez is such a doll and she had such a deserved Princess moment in Zuhair Murad Couture on the Oscars red carpet!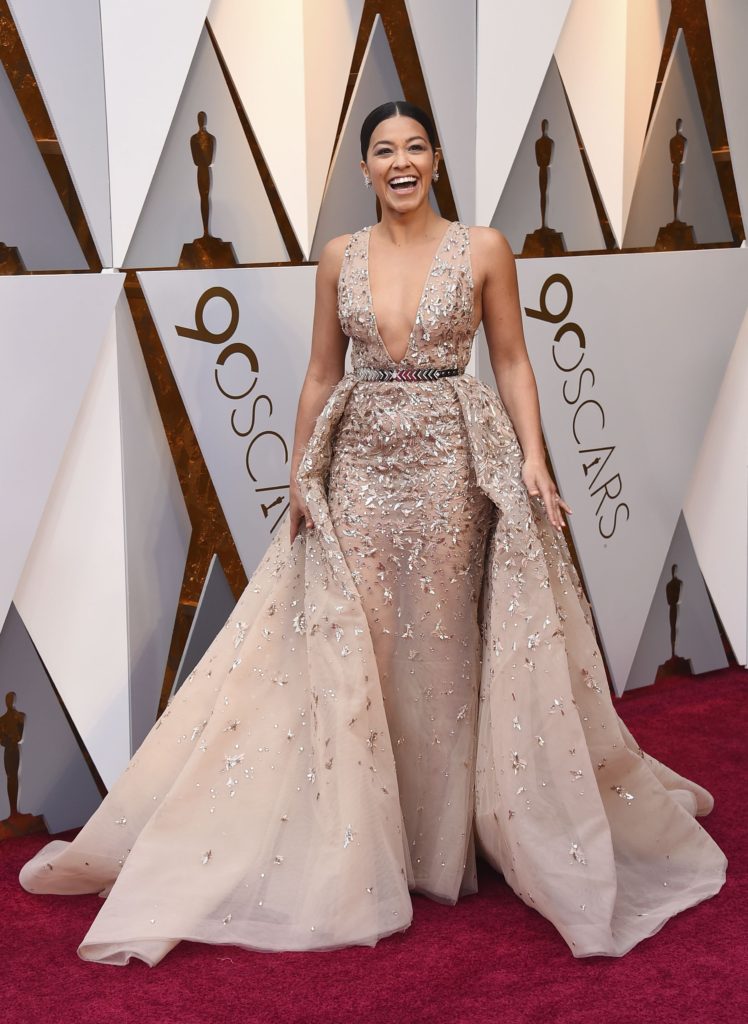 Greta Gerwig
Greta Gerwig is such an incredible talent and she looked so beautiful in this yellow Rodarte gown! I'm so excited to see her work behind the camera being recognized this awards season and I can't wait to see what she does next!!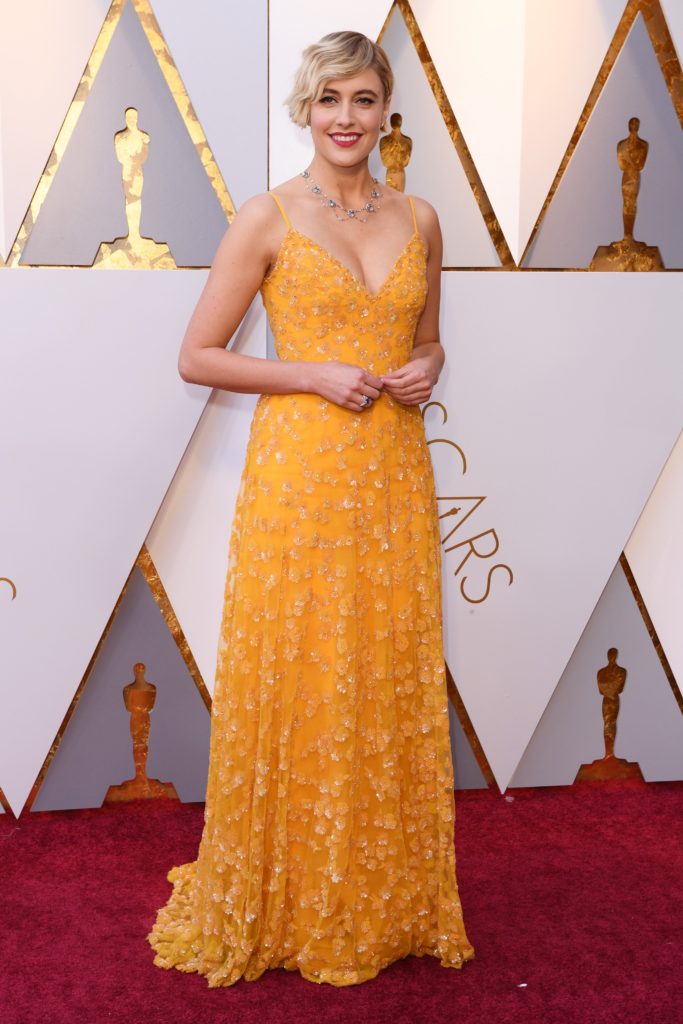 What was your favorite red carpet moment at this the 2018 Oscars?? Leave a comment below and let me know!
You might also enjoy my choices for the biggest risk-takers at the 2017 Met Gala.
XOXO – Stuart