Happy Met Gala Monday! This is the Oscars for fashion or as I like to say the Super Bowl I pay attention to. As always the biggest celebrities, designers, models, and VIPs congregate on the Metropolitan Museum of Art in their red carpet best to celebrate the Costume Institute's new exhibition. This year the theme is "Rei Kawakubo/Comme des Garçons: Art of the In-Between." We were hoping for some major out of this world and Avant-garde looks, but as twitter quickly pointed out a lot of celebrities showed up in looks that can best be described as BASIC. So I've put together a list of the 5 Best Looks and Risk-Takers at the 2017 Met Gala.
Co-chair Katy Perry on the red carpet wearing a custom Maison Margiela Artisanal ensemble by John Galliano.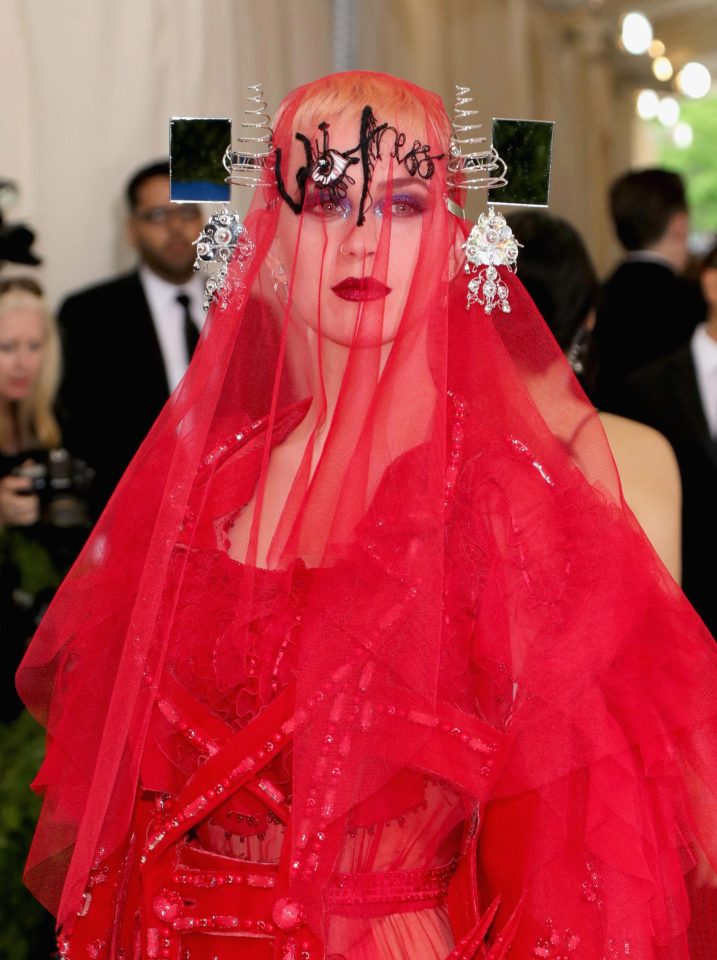 The look is topped off with an embroidered veil, nail art, and three giant diamond rings.
Lily Collins goes for 1920's gothic ballerinaa in a Valentino gown and Rei-esque wig with this look at the 2017 Met Gala.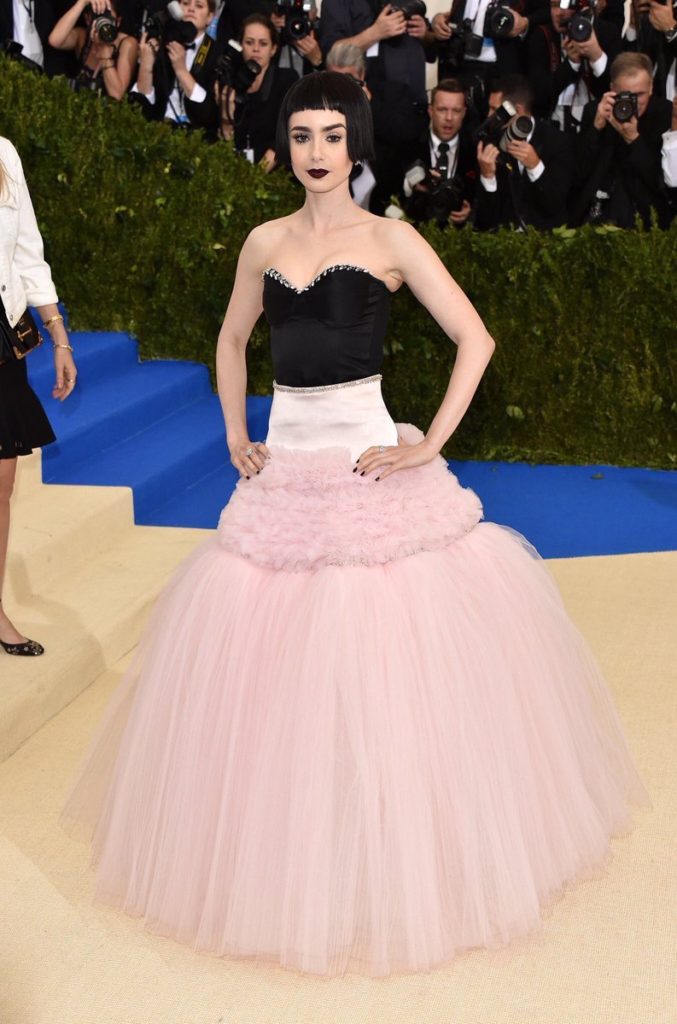 French model Aymeline Valade worked this custom Marni blue power suit by incoming designer Francesco Rissoon on the Met Gala red carpet.
Priyanka Chopra channels her inner Inspector Gadget in this Ralph Lauren trench coat gown.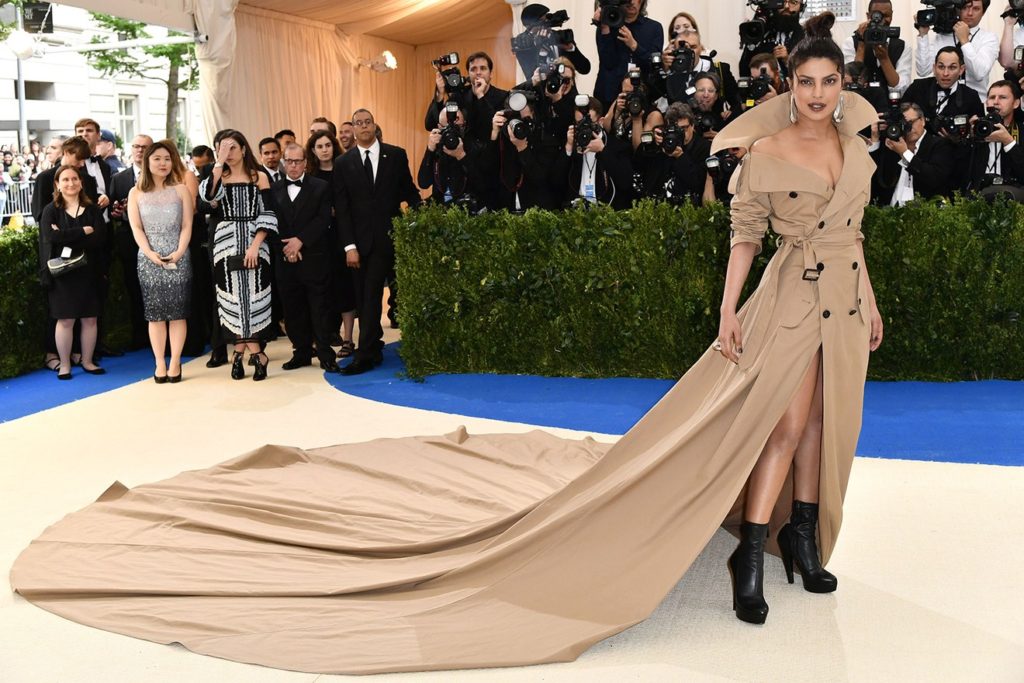 Co-Chair Pharrell Williams opted for Comme des Garçons jeans paired with a flannel and a studded leather jacket. Lasichanh is sporting a Comme des Garçons look from Rei Kawakubo's Fall 2017 collection in shocking red.

Yes she inspired a lot of memes but she actually followed the rules!
Rihanna hasn't arrived yet but we've got this pic of her leaving the hotel and I'm already OBSESSED!
Model Grace Hartzel looking bewitching in a black hooded jacket and pleated skirt also caught my eye!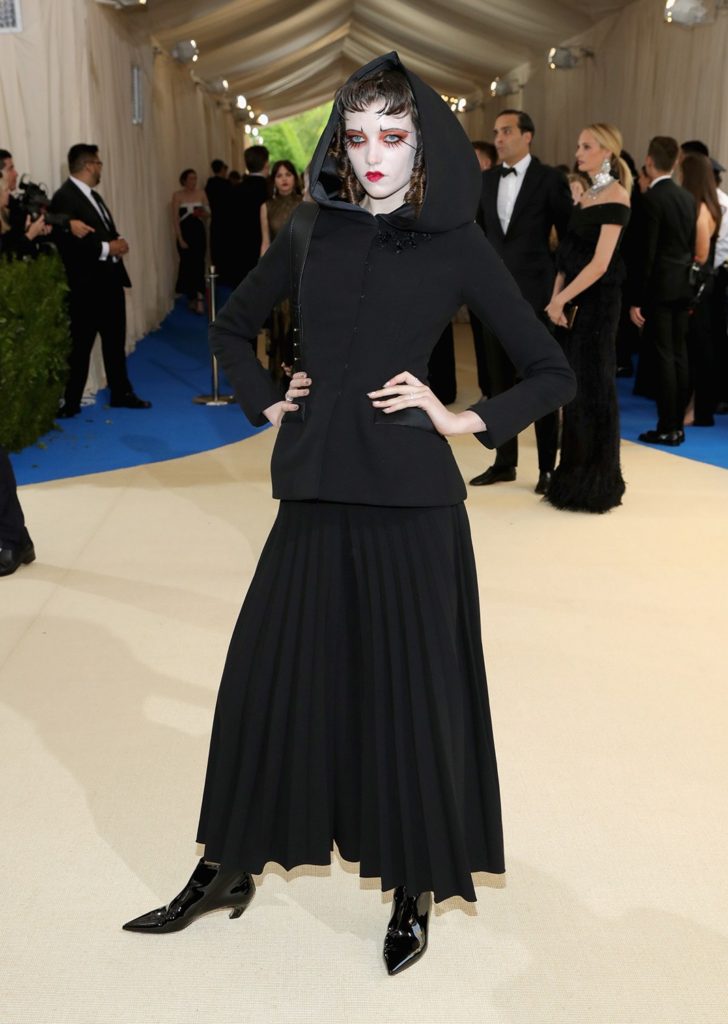 Where do you think she got her makeup inspiration?
Gotta give Jaden Smith an honorary mention. He showed up with a wireless speaker blasting music and a handful of his own dreadlocks.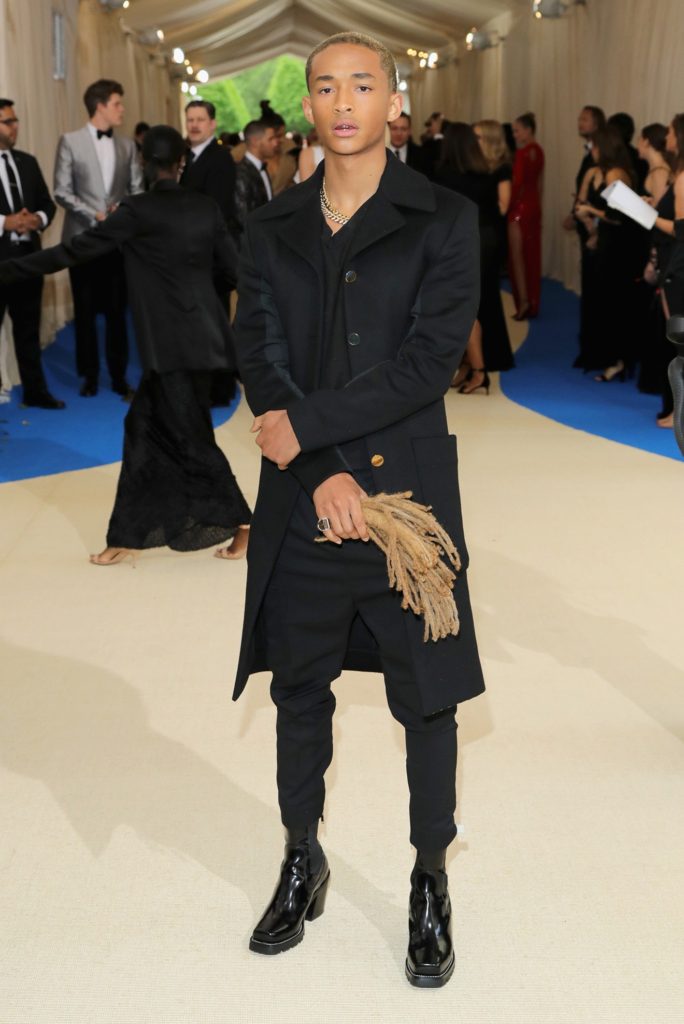 What was your favorite look? Tweet me or leave a comment below! And I will continue to update as more looks come in.