Let's face it ladies, our periods are part of life. When Aunt Flow comes to town (as my grandmother used to say), a lot of women I know cancel fun plans, dread work and switch over to their 'period' clothes. But our monthly visitor doesn't mean we have to drop everything we're doing and hide out at home for the week. With the right period protection we can do everything we normally do even if we're on our period! Whether we want to take a cardio kickboxing class, hit the beach with our friends or lead that important board meeting, we don't let our periods stop us from being a #GirlBoss. Here's how my period doesn't stop me from being a #girlboss!
Choose the right tampon:
Tampax Pearl Radiant
One of the most important things to do is change the type of tampon you choose based on what you're doing or where you're going. Tampax Pearl offers a full line-up of period protection products that suits both you and your period. Let me walk you through how I plan and enjoy a busy day:
After my morning shower and coffee of course, I get hair and makeup ready for a full day of filming at my job as an entertainment reporter. I pack my gym bag for a yoga session later, a selection of Tampax Pearl tampons, and a change of clothes for an event after work. Days onset can be long with limited breaks, so I decided to start my day with a Tampax Pearl Radiant. With up to 8 hours of comfortable leak-free protection, I'm able to focus on my job and have fun during my shoot. Let's keep it real, I get to film with some pretty attractive male actors! Plus the Tampax Pearl Radiant comes in a super cute trendy and unique re-sealable and quiet wrapper, so I don't get worried if I need to throw away my tampon at work.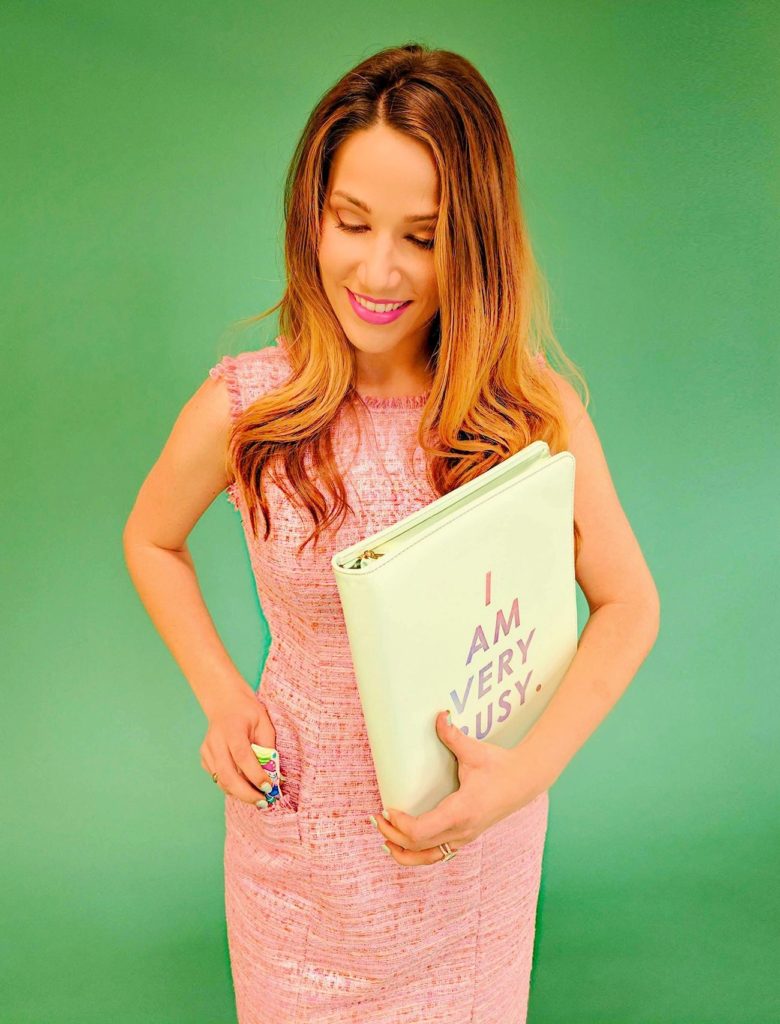 Tampax Pocket Pearl
After I finish filming, I change clothes for an outdoor beauty blogger event and switch over to my Tampax Pocket Pearl, which features the same Tampax Pearl protection in a compact applicator. Changing tampons is a breeze thanks to Tampax Pearl's comfortable plastic applicator. It has a smooth rounded tip to provide comfortable insertion and the specially-designed two-part Tampax Pocket Pearl applicator stays in one piece. I decide to wear a fitted tropical print dress since the event is outside. I'm feeling super secure thanks to Tampax Pearl's FormFit™ technology which helps eliminate gaps that cause leaks with width-wise expansion to gently form to your unique inner curves. With this knowledge, I'm able to mix, mingle, pose for fun pics in the photo booth and enjoy some good girl time in the sun!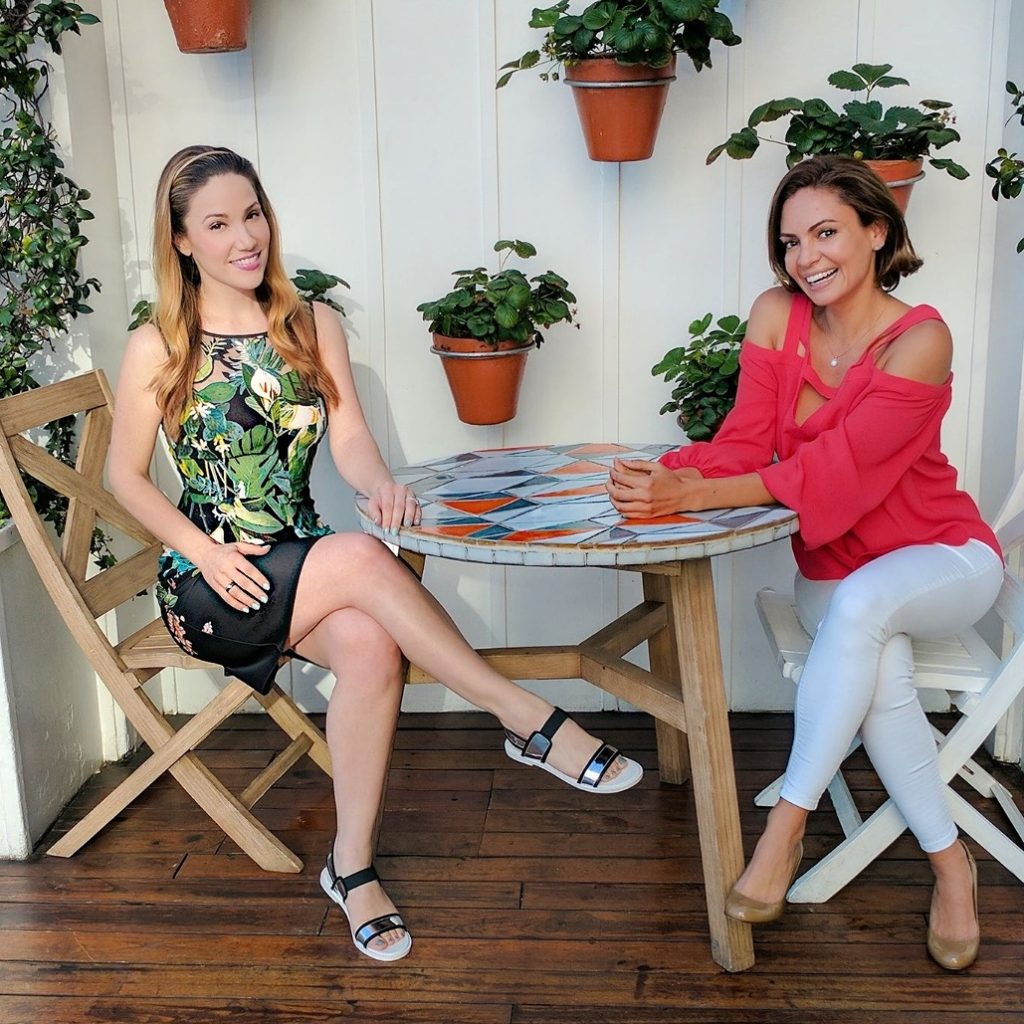 Tampax Pearl Active
After tasting most of the delicious food spread, I say my goodbyes and head to my favorite fitness studio for a hot yoga class. I'm not going to let my period stop me from getting my workout in, so I change into my workout clothes and use a Tampax Pearl Active tampon. I can enjoy my full hour of bliss knowing I'm covered by Tampax Pearl's unique LeakGuard Braid™, that channels fluid back into the core to help stop leaks before they happen. I'm not skipping one downward dog! Once class is over I head home feeling strong, sexy and accomplished … and usually hungry. Luckily, hubby made dinner!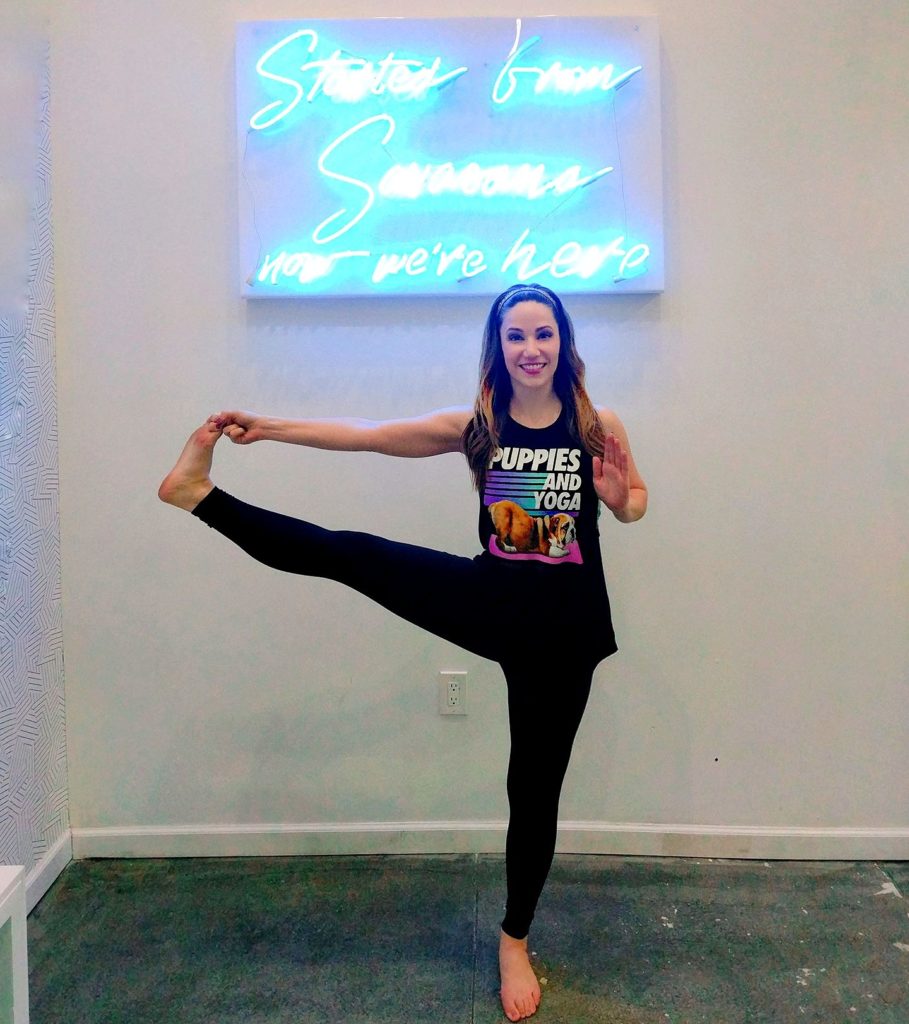 I hope reading this encourages you to live your life exactly how you want to on your period! I've been using Tampax Pearl products for years and love sharing my experience with you. All Tampax Pearl tampons come in a variety of absorbency choices, so I'm always able to choose the right one depending on how heavy my period is throughout my cycle. Insider Tip: Tampax Pearl has a Smooth Removal Layer that makes tampon removal more comfortable even on your really light flow days.
Tampax is the #1 tampon brand on the planet and has proven throughout the years that periods should never hold women back. I encourage you to use the hashtag #PowerOverPeriods and share your story! Tweet me I would love to hear from you!
This article is sponsored by Tampax and I am proud to be a #TampaxAmbassador