Happy National Best Friend Day babes! Is there anything better than a day of pampering with your bestie? If I could go to the spa everyday I would! So when Burke Williams Hollywood invited me and my girl Julie aka It's Le Jules to spend the day with them at their new location, we of course said yes. I knew we were in for a treat, but boy we were treated like Queens at this beautiful new spa!
Burke Williams Hollywood
I cannot rave enough about how stunning this spa is! Every inch of this new location is perfectly thought out with all the added touches and fabulous decor. I'm crazy for the peacock feathers and beautiful colors in the waiting room. I could happily sit here all day with a book and be happy as clam. I was also blown away by the gorgeous Moroccan themed spa facilities. I definitely suggest giving yourself extra time at the beginning or end of your treatment to just relax and enjoy yourself. Why not make a true day of it – those emails can wait!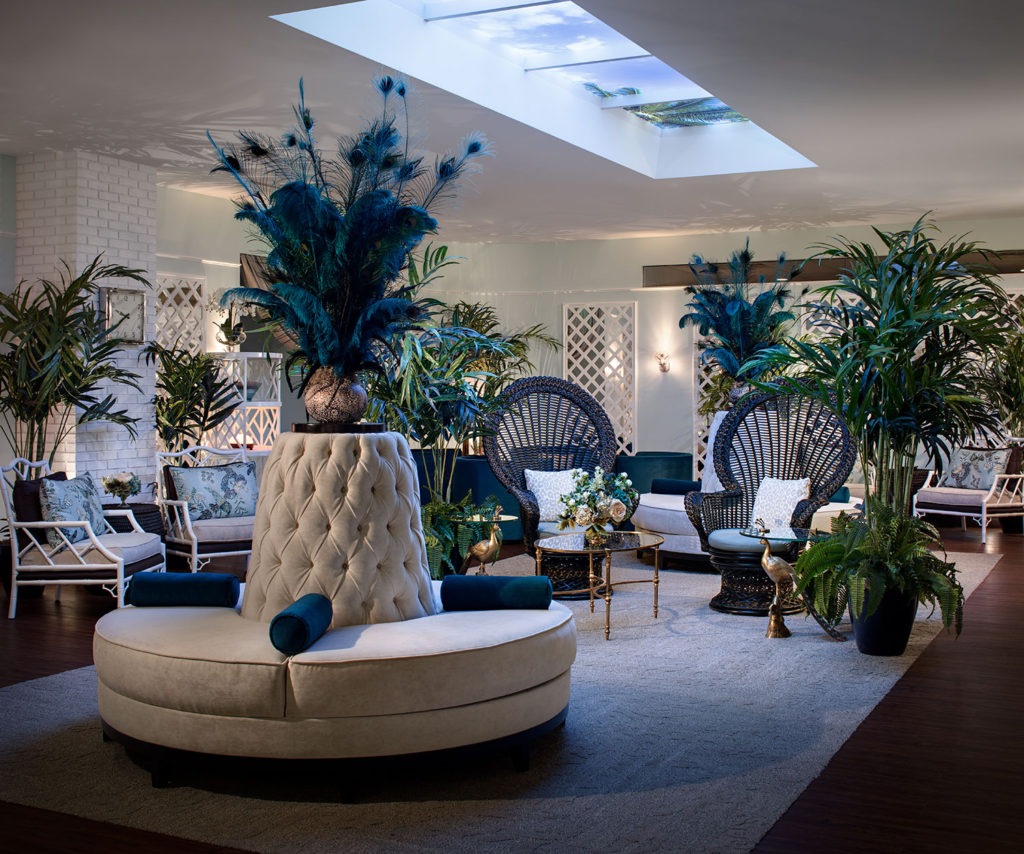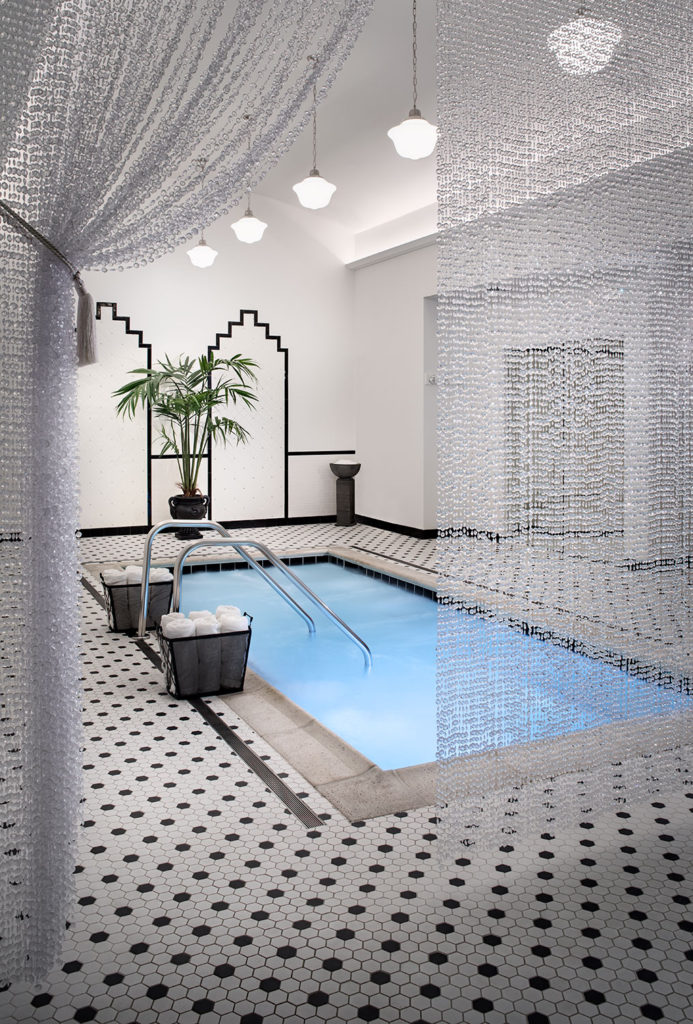 Spa Style Facial
The first service I booked was the spa style facial. After tons of traveling pretty much all over the United States these past few weeks, my skin was tired and irritated. I have always heard such incredible things about Burke Williams facials and their exclusive 22-point acupressure massage. Let me tell you – this experience was everything I hoped it would be! Before we got started my aesthetician went over the questionnaire I filled out in depth and we discussed how to personalize my facial. We decided on adding a pumpkin enzyme peel, which helps with fine lines and exfoliates that outer layer of dead skin. She'd calmly let me know what product she was using and technique, so that way I was in the know but also very relaxed. I was so at peace after my neck massage I barely noticed when she was doing extractions. I left my facial feeling radiant and instantly looked refreshed.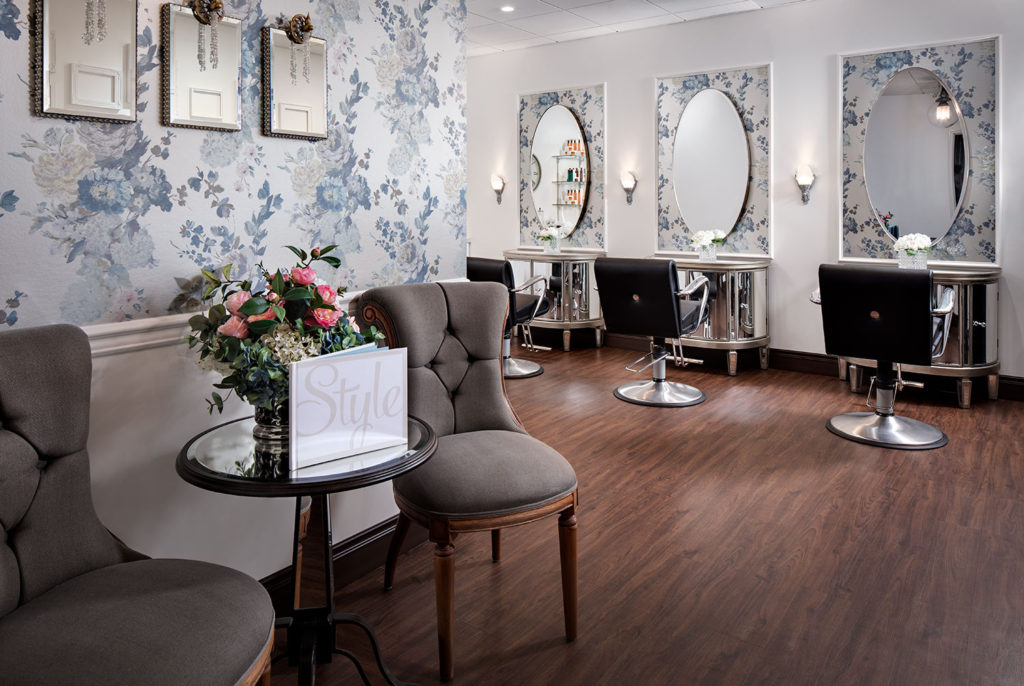 Style Blowout
After enjoying some delicious lemongrass vanilla hot tea, it was time for our blowouts. The adorable style salon is separate from the spa, so we were are able to speak freely and enjoy a good catch up session! I always like to wash my hair after a spa day, so it is so convenient to be able to stay and get your hair done at Burke Williams Hollywood. There are five different choices with fun California names to choose from for your blowout. Julie and I ended up guessing what the other person would pick! I decided on Lombard Street described as sophisticated, feminine, playful and beautiful, like the flowers on Lombard Street in San Francisco. I also wanted a look that could last a few days and my hair loves to hold a curl. I am not the girl who washes her hair the next day after a blowout. I like to go the distance! How gorgeous did my hair turn out: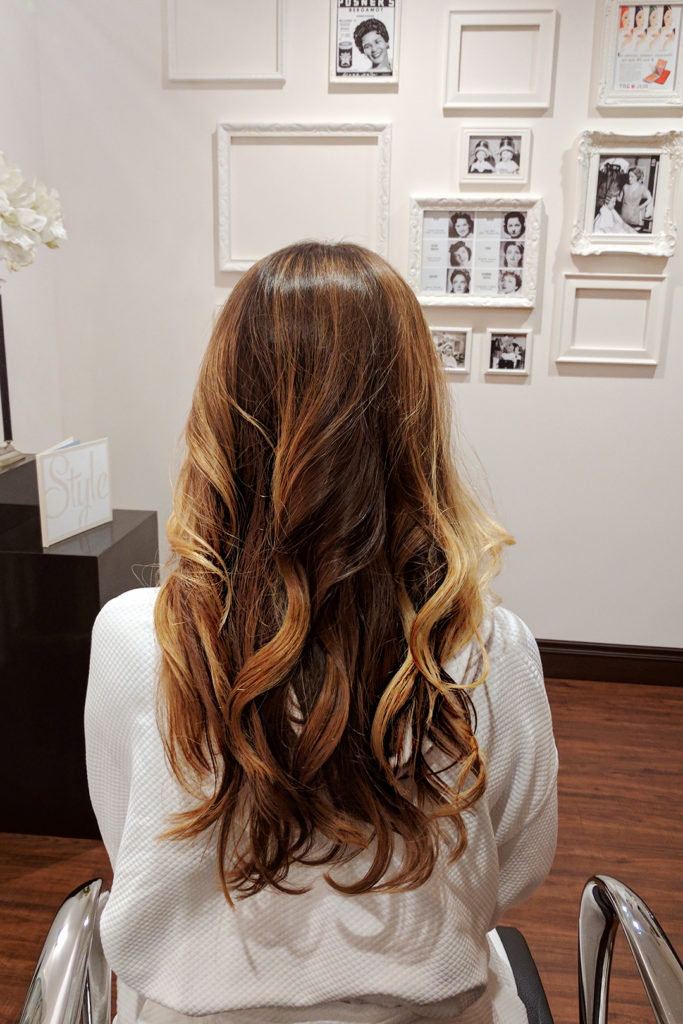 And yes girls, you can get a blowout and still live that robe life at Burke Williams Hollywood! For those of you that live in Los Angeles like me, the style bar is also available at Burke Williams Woodland Hills. As if the day could get more perfect, we were treated to one more special experience. We were invited to create our own custom blend lotion at the alchemy bar. This is super fun as you can choose how you want to create your lotion from a menu of options. I went with numerology and created mine based on my birth year. I lucked out getting a mix of rose, orange and lavender oil for the perfect summer scent.
I hope you are all enjoying a fantastic National Best Friend Day and this article inspires you to plan a spa day with your bestie soon! I so enjoyed collaborating with Burke Williams and sharing my experience with you. Be sure to follow my girl It's Le Jules on Instagram and visit her website. She's a total boss babe and we have so much fun together! And right now she's in the middle of planning her wedding, so you'll get some great inspiration from her this wedding season.
XOXO – Stuart