One of the best ways to grow both personally and professionally is to test your limits and try new things. I made a pact with myself at the beginning of this year to try something totally out of my comfort zone at least once each month. I've also been actively seeking inspiration from strong females and incredible brands that encourage confidence and positivity, so I was thrilled to see Chiara Ferragni's campaign Face The Wild with SK-II!
Chiara Ferragni aka 'The Blonde Salad' is a total girl boss who has been paving her way through the fashion and beauty industry for quite some time. She has been a big source of motivation for me and a wonderful role model for females everywhere. She recently took part in a bold campaign with SK-II and National Geographic to face the wild and extreme conditions on an expedition to Anza Borrego Desert to put her skin to the test. Watch this empowering video here:
Chiara Ferragni Face the Wild, Face the Camera with SK-II:
The desert is by far one of the most arid places in Western America. I've been hiking through Joshua Tree before and I definitely would not have been up for a photo shoot during my experience. I found Chiara's journey to be honest and inspiring. And how incredible did her skin look thanks to her SK-II Facial Treatment Essence?!
SK-II Facial Treatment Essence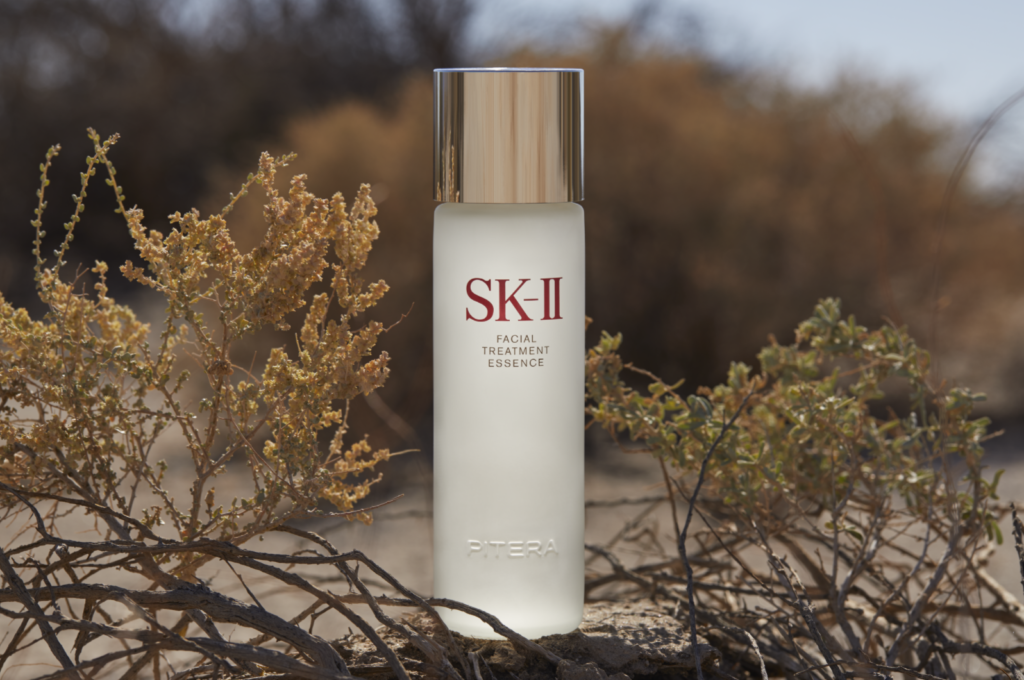 SK-II's signature ingredient Pitera™ has the ability to maintain crystal clear skin against stressful and harsh conditions that may damage your skin. Derived from a strictly controlled natural fermentation process, Pitera™ is a clear liquid rich in vitamins, amino acids, minerals and organic acids. It is a miracle water that penetrates better than a cream. I love to use it right after I get out of the shower and throughout the day as needed.
I'm heading to Arizona very soon on my next travel adventure and I will definitely be bringing my own personal supply to keep my skin healthy and clear from any harsh environments. I plan to hike Camelback Mountain, so stay tuned for my glowing picture! What do you have planned in the next few weeks that will truly challenge you? Leave a comment below or tweet me from your adventure!
This post was created in collaboration with SK-II.
XOXO – Stuart