Spring fashion is so much fun! I love the challenge of dressing for changing weather and working new trends into warmer weather looks. Right now we are seeing gingam prints, ruffles, mules and metallic shoes everywhere, so I decided to create a look featuring all 3 spring fashion trends.
Spring Fashion Trends: Gingham Top and Metallic Mules
Gingham and Ruffle Top:
I recently discovered the online store Shein. They feature all the latest trends at wallet friendly prices, so it is a great way to try new styles. They currently have an amazing selection of gingham and ruffle tops, so when they reached out and asked if I would like to collaborate on a look I knew exactly what I wanted!
I am in love with their black gingham cutout high neck billow sleeve top. The black and white gingham print can be dressed up or down and the fit and ruffles are so flattering to the figure. And the cutout high neck adds the perfect amount of sophistication. Buy this top here.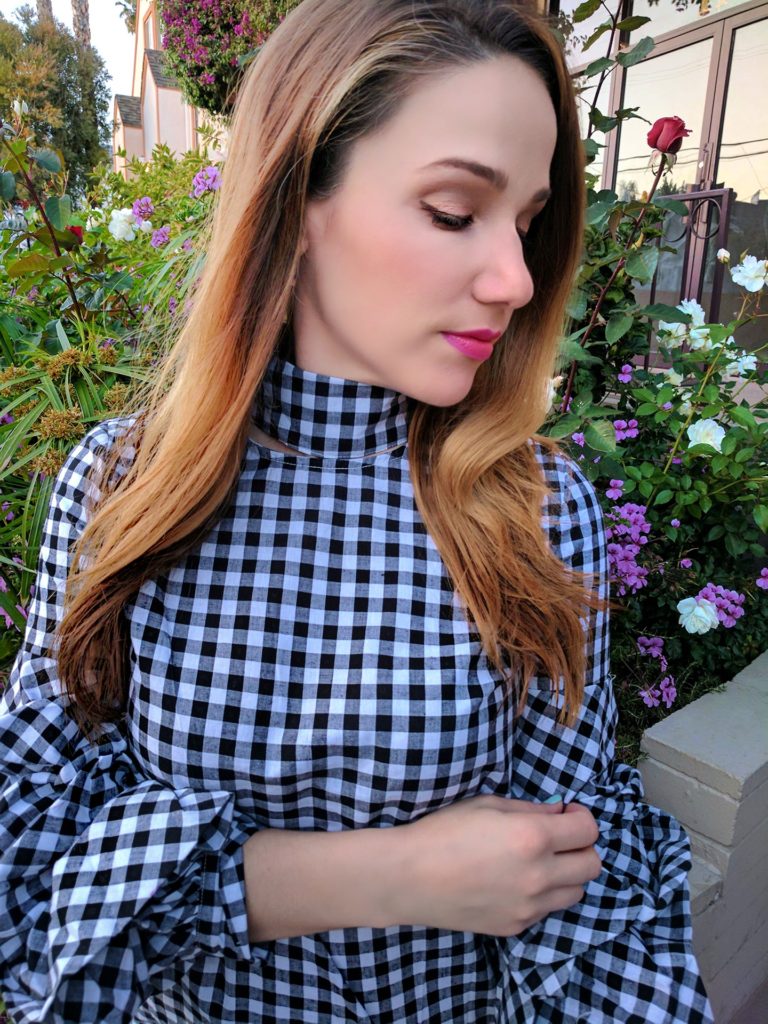 Metallic Mules:
Metallics and mules are all the rage right now, so I scooped this pair of gold metallic mules up as soon as I saw them! Gold metallic shoes are so versatile and the mule styles make them extremely comfortable too. I'm excited to wear these well into summer!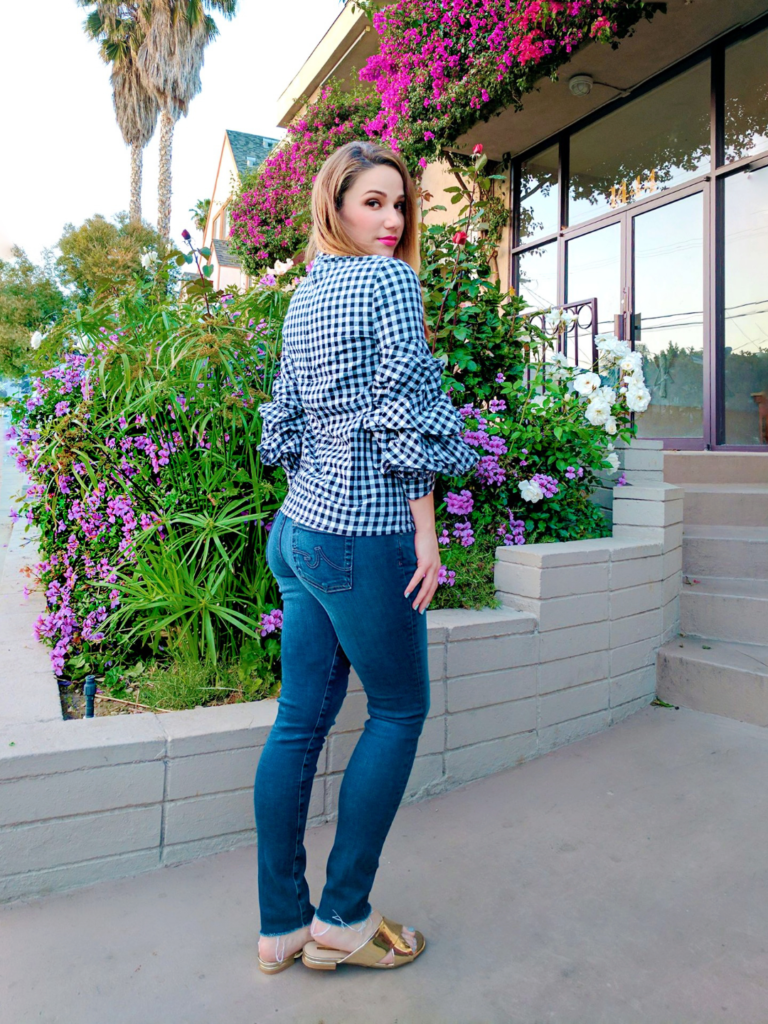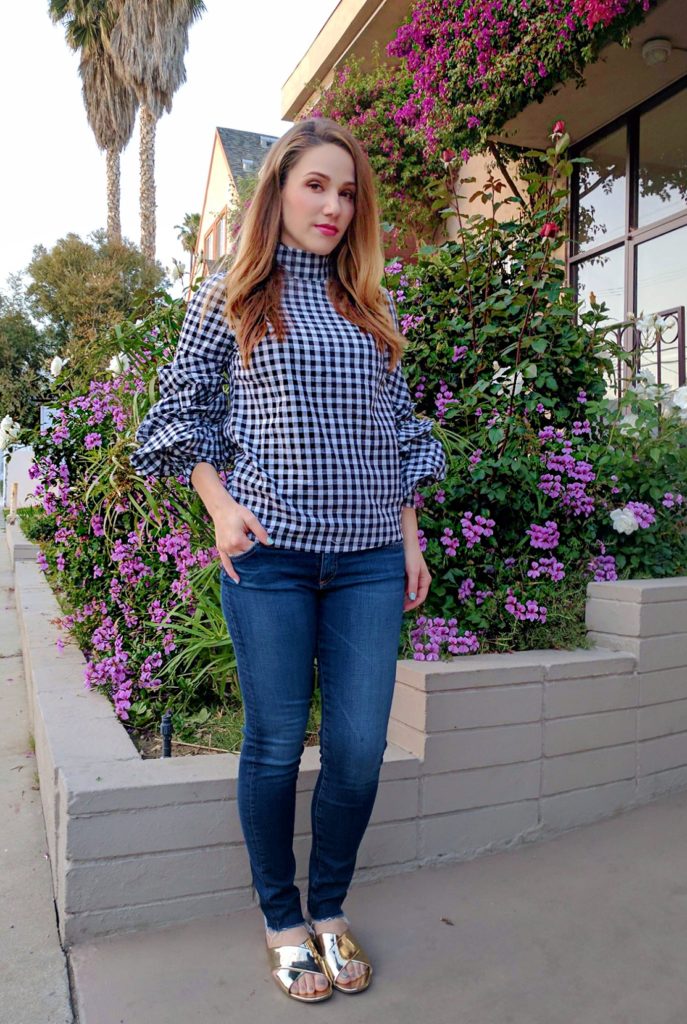 Are you lusting for your very own pair of metallic shoes now? I've put together a collection of my favorite sandals, flats and sneakers for your shopping pleasure ranging from super affordable to total luxury. Happy browsing fellow fashionistas:
What spring fashion trends are you excited about? Leave a comment below with what's in your closet or shopping bag.
Have a great weekend!! XOXO – Stuart