2018 is on its way out and 2019 is on its way in! 2018 was a year of excitement, change, and adventure for me. I traveled, tried new things, shopped, and–oh yeah! I had a baby! Whether this has been your year all the way or a complete bummer, you're due for a fresh start. Close your old chapter and open a new one looking fabulous! Go out on New Year's Eve or hit the red carpet and get your glam on with these hair and beauty products that I can't get enough of. (Psst! Some of these are limited editions so don't wait!)
$47
Want to straight up glow? This highlighter powder by Givenchy Beauty is definitely for you. From iPads to complexions, rose gold is everywhere right now and it is one color that just says luxury! It doesn't matter if you're spending your New Year's Eve at an intimate gathering or out on the town, your complexion will get the boost it needs to keep you looking radiant all night long.

$40
Another gem from Givenchy's rose gold lineup, this lipstick has a dynamic color and matte finish that compliments their highlighter powder and will have you looking as vibrant as you're feeling. It's long lasting so you can do your thing without constantly checking whether you need to reapply. Go ahead and have that glass of champagne, girl! This lipstick can take it.

$37
If you're going for a more natural look (or need a moisturizing primer to pair with your long-lasting Le Rouge lipstick) Givenchy still has you covered. The name Le Rouge Perfecto says it all because this addition to my lip care routine has been exactly that: perfecto! The formula is buildable so you can customize it, using a quick swipe for a moisturizing tingle or multiple layers for a subtle pop of color.

Limited Edition Silver Glitter Buttercup Blow-Dryer and Glitter Spritzer Sparkle Spray
$279.95
Going glam means you're going to need some glitz! Get glittered up for your big night with this limited edition set from DRYBAR. Your blowout will look like you came straight from the stylist in 20% less time with this blow dryer (and who can resist that silver glitter finish?) The ceramic brush absorbs heat during the drying process to lock in your style and the Triple Sec 3-in-1 texturizing spray adds that extra "oomph" I'm always looking for! Finish it all off with a little shimmer and a flexible hold from the Silver and Gold Glitter Spritzer Sparkle Spray and the glitter hair ties included with the set. Make that style last and get a nice boost of clean between washes by using the Detox Dry Shampoo.
$28
Did they read my mind? PYT Beauty put my favorite can't-do-without matte and shimmering finishes in one compact package that is the perfect size to go anywhere. A mirror is included so I never have to wonder if my look is holding up. The base shades are doubled in size so you don't have that frustrating moment where you've run out of some of your colors weeks before the rest, and it is a clean beauty product so you can feel good about what you're putting on your body.
$22
Complete your PYT look with this sweet Heartbeat Blush. Matte or shimmer, this "No BS" product goes on smoothly, is gentle enough for sensitive skin, and can we talk about how amazing vitamin E is for your complexion? What I really love is that I can barely even feel it when I'm wearing it! When you've got an all-night look, it's a huge plus to know your makeup won't start to feel caked on halfway through the evening.
$112
Looking flawless? Check. The last layer of confidence you need to make heads turn every time you cross the room comes from a fearless, feminine fragrance. Orange blossom and Jasmin form a flirty, mysterious scent in L'Interdit by Givenchy. It's the statement piece no one sees!

$16
Some of the best hairstyles need the texture of second-day hair to hold up, but it can be hard to feel clean when you're sporting day-old locks. The right product (a.k.a. this one!) can refresh your tresses, bring back that just-washed shine, and hydrate without banishing the thickness your 'do needs to keep up with you! It's great for any hair type and contains pro-vitamin B5, which will not only nourish your scalp but seal in moisture.

$16
Hold that second-day updo in place with Ghost Hairspray for a style that can last for hours or be reworked for multiple wardrobe changes. It's your hair's invisible friend; holding your style in place without giving you hair that looks like it's being held hostage. It adds shine with moringa oil to keep flyaways in check. Just the finishing touch you're looking for!

$124
Just because Advent is over doesn't mean it's too late to treat yourself. L'Occitane's Advent Calendar features a decadent selection of their very best gift products. Perfect for a little self-pampering or a collection of small gifts to keep on hand for friends throughout the year! The goodies in this set would be perfect to try out at a New Year's Eve bash. Hello, new favorites for 2019!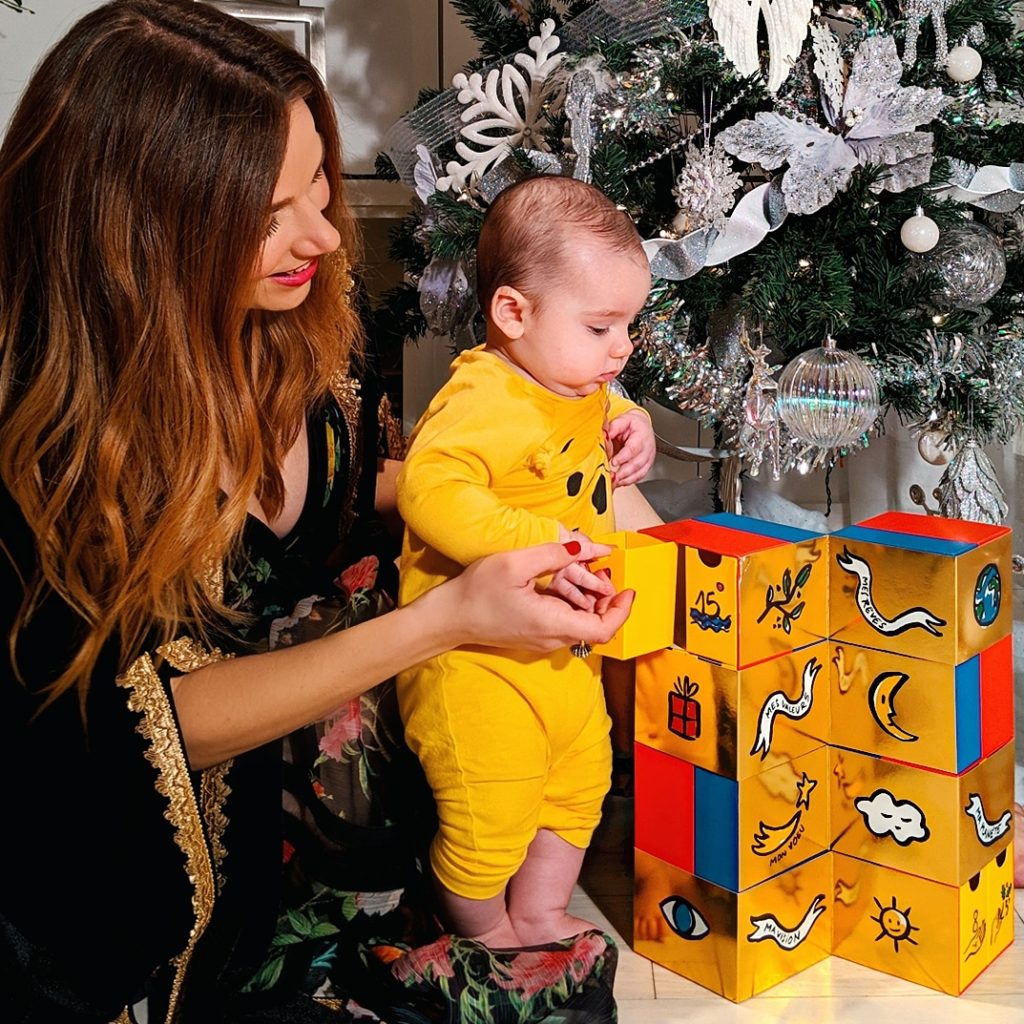 $35
You have dimension and your eyebrows should, too! Stop trying to find a single perfect shade for your brows because one color will never do them justice. This double shade gel gives you the ability to blend the defining sections of your brows with the lighter portions using a specialized, double-ended brush. You are not flat, plain, or boring, so never settle for flat, plain, boring brows!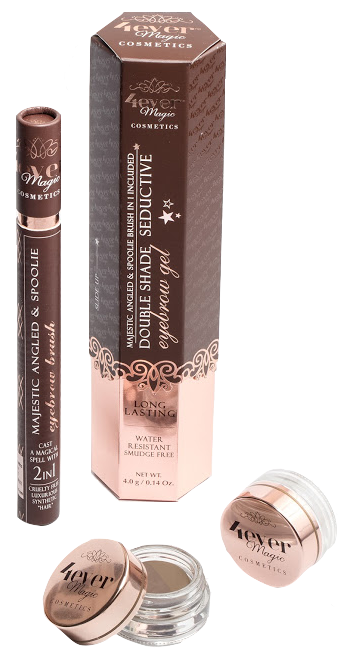 $11.99
Your look starts and ends with your eyes. Thick or thin, dark or light, everyone's lashes need a little help every now and then! Luxe Silk Marquise Lashes by Eylure add drama without shouting from the rooftops that you've got a secret weapon glued to your eyelids. Your eyes will look so much bigger and your look will look so much more polished!

2019 is going to be your best year yet, so ring it in looking chic and glam with a polished look by one of the best brands in the beauty industry. I can't wait to see what you come up with on Instagram! Here's to a bold, beautiful New Year's Eve and a happy New Year!
You might also enjoy these celeb worthy party looks!