We don't know about you, but we're in the mood for a party. Something big and glamorous and fun, something where we get to dress up to the nines and dance all night long as we let stress and worries melt away. If your feet keep itching to get to the dance floor and you can't wait to meet a ton of cool new people (maybe even score a hot date, who knows!), then it's time to start thinking about outfits. Since you're a star, we've got to find you something sexy and beautiful to wear. Here are some suggestions inspired by our favorite celebrities that will let you shine!
Diva fabulousness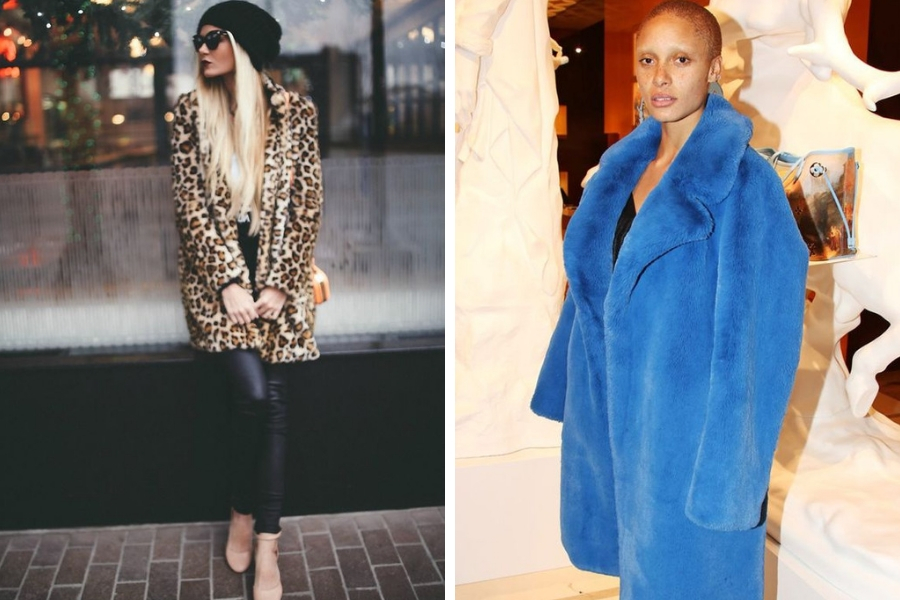 You need a coat, and it needs to be big, dramatic, and utterly fabulous. Faux fur, leopard print, or something bright red that makes you stand out from the crowd. What to match it with? The simplest, most monochromatic outfit you can find. A demure little black dress, black heels, and only some simple earrings for jewelry. You want to create a contrast between the eye-catching coat and the outfit underneath because that will make you look like a true diva, like a grand dame who knows fashion inside and out. If you wear an outfit that's too complex or colorful underneath you'll head straight from fabulous and into the gaudy territory. For example, look at Adwoa Aboah, who wore a bright blue fur coat over a simple dress and practically rocked our socks off.
Sophisticated mystery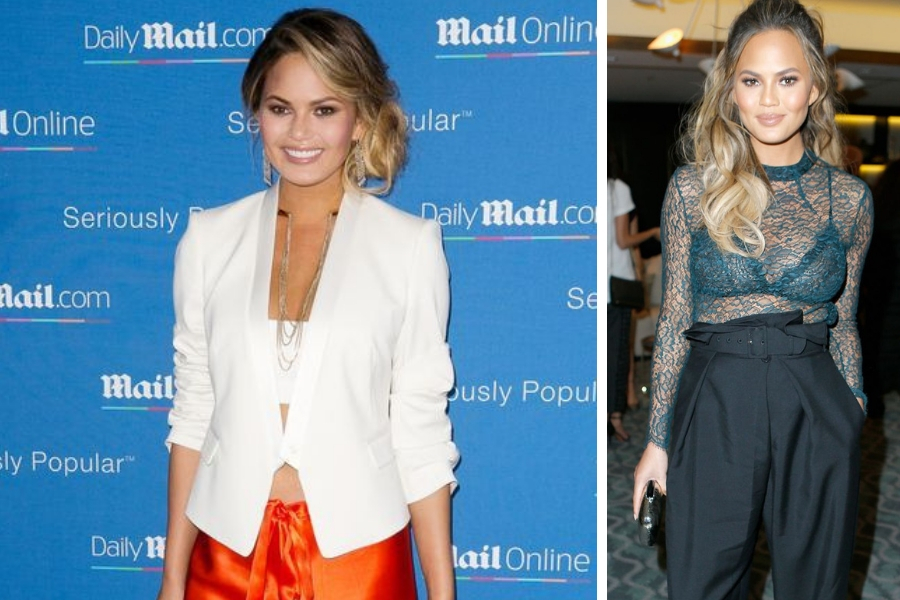 Chrissy Teigen, in addition to being hilariously relatable, also happens to know how to pull off that seductive look with ease. For the sultry temptresses out there, instead of a short dress, here's an interesting idea to try – silk, high-waisted pants, a lacy bralette, and a sheer top over it. Another idea is to skip the sheer top and wear a satin blazer instead. You'll be baring just a tiny hint of skin, but it's more than enough to make you look hot. Wear high heels and a choker necklace and you'll be turning heads.
Sinuous gold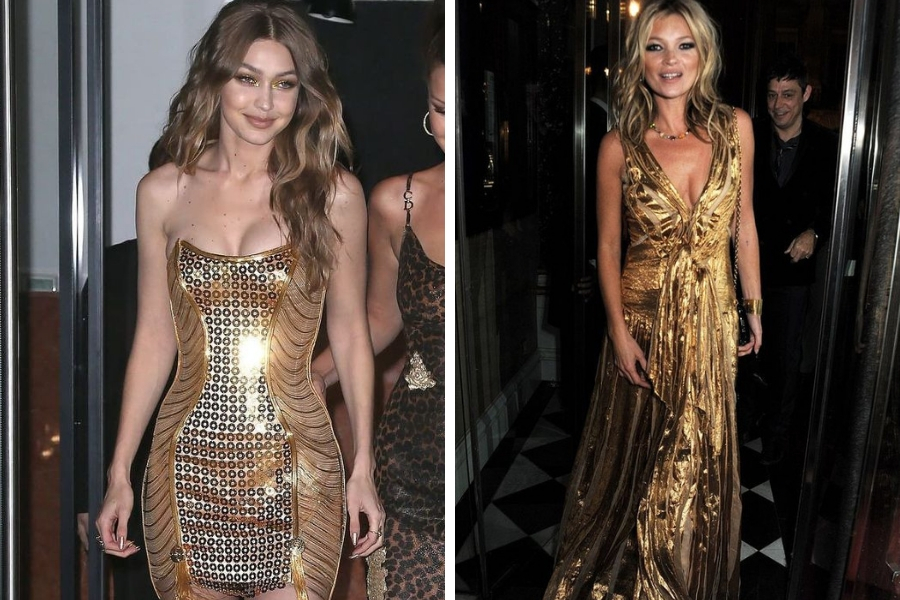 For that sexy, fun glamour, a metallic dress should be your go-to. From Margot Robbie to Kate Moss, the stars know that when you need red carpet glam, this is the perfect garment to pull out of the closet and let it do all the work. You won't need much jewelry, but we do recommend wearing some smokey eye makeup and curling your hair so it looks a little wild – the untamed vibe will really make this work.
Halloween fabulous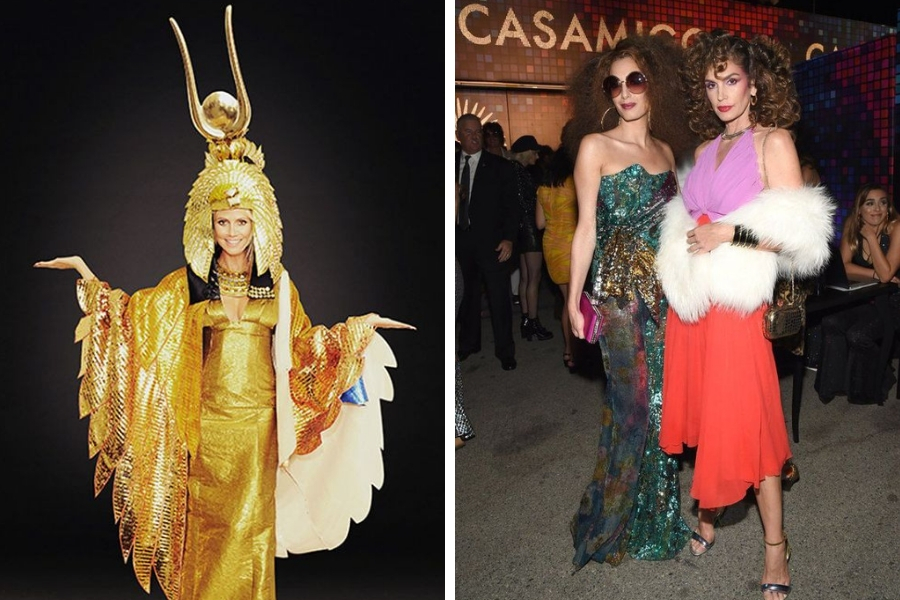 Everyone loves Halloween parties, and they're usually one of the best things about fall. Celebrities such as Heidi Klum have practically made an art out of their costumes, but you don't need to glue on face prosthetics and wear something complicated just to make an impact. Why not use a fashion era as your costume? Maybe a 70s glam disco dancer, a 60s Southern belle, or some 90s grunge. Couple this with some freaky Halloween contact lenses and you'll add a touch of spooky into the whole mix. From Amal Clooney to Cindy Crawford, we've seen celeb ladies rocking different fashion eras and it looked pretty damn good.
Geeky glam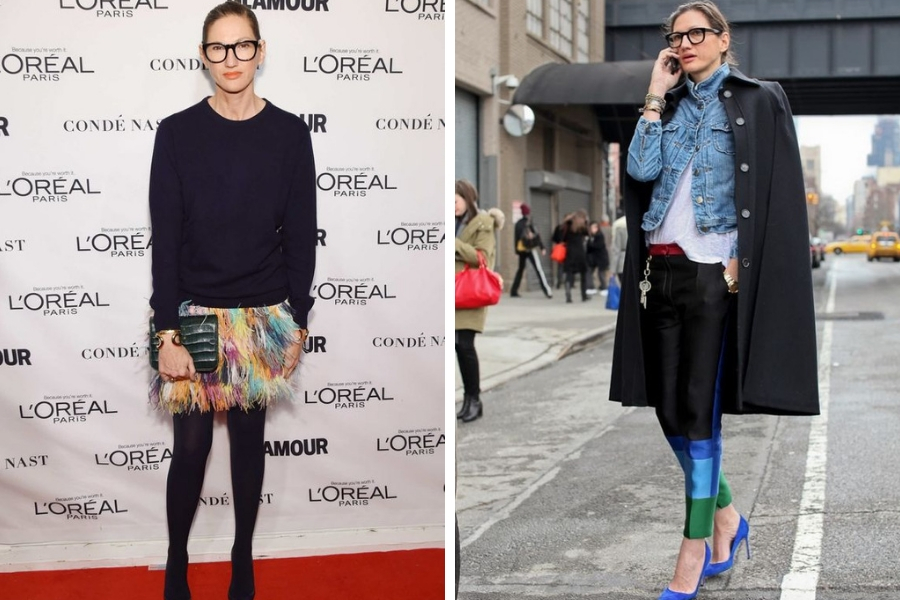 Stars like Jenna Lyons are not too big on complicated outfits, and if you want to be comfortable but still look cute, there's a solution. Wear a slim jumper and your favorite black tights, but pick a funky little skirt to break the monotony – playful fringe, or maybe something in a bright color, or something with a graphic print. It's easy, it's comfy, and it's still totally fashionable.
A new take on red sex appeal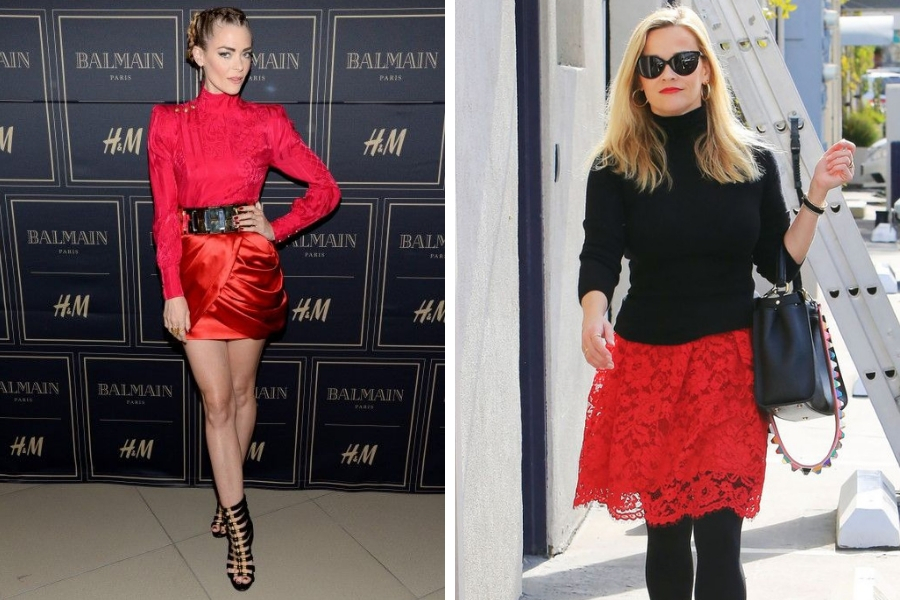 Wearing a red dress will make you feel hot, but since it's been done so many times before, you might want to try something a little fresher – a satin mini skirt paired with a luxurious turtleneck sweater, all in red. Jaime King did it, and she wore a wide belt around her waist to give her a more of an hourglass shape. Try this and you'll be dripping with sex appeal.
Classic beauty
Who'd know classic elegance better than Gigi Hadid, who has a surprisingly simple fashion style. If you want to look polished and still give your outfit a dose of sultriness, try finding conservative black pants, but pair them with a white silk blouse with a plunging neckline. The black-and-white look is simple, but not boring at all, and it will make you feel pretty and feminine.
Pick your favorite suggestion and put together a fun party outfit for your next event. You can always add a personal twist to these tips and make something entirely unique to show off!
You might also enjoy my guide on How to Create Instagram-Worthy Style!
Guest blog by Scarlett Gratton
Scarlet is a passionate writer interested in fashion, lifestyle, and health. She loves traveling, you could say that she is a real travel addict, especially when she has a chance to visit some exotic destinations. She would tell you that inspiration can be found in the most unexpected places.