Say what you want about Instagram, but it sure is a powerful tool. Not only do we get to capture the best moments of our fashion and make a memory of them, but we also get to showcase our style and leave our signature on the world. The gist of it is in innovation and creative use of trends, and every Instagram babe knows just how influential a good photo can be. For those ladies who are looking to snap a few hot pics that will spin the fashion world and leave a mark on people's minds, it's important to turn to their street style and learn all the tricks to pull it off well. It doesn't matter whether you use your wardrobe to liven up your Instagram feed or simply to look good and be on trend – it's all about having fun with fashion and we're here to show you how to Create Instagram-Worthy Street Style!
How to Create Instagram-Worthy Street Style
Get out of your comfort zone
View this post on Instagram
'Fashion diva' and 'safe' are seldom found in the same sentence, and if you want to make an impact on the street, you've got to push out of that comfort zone and stop recycling old outfits. It's not about changing your style or the vibe it gives off, it's about daring to try new things, embracing trends, putting your own spin on combinations. Be bold enough to wear all those things you were afraid to wear before.
Trendy fabrics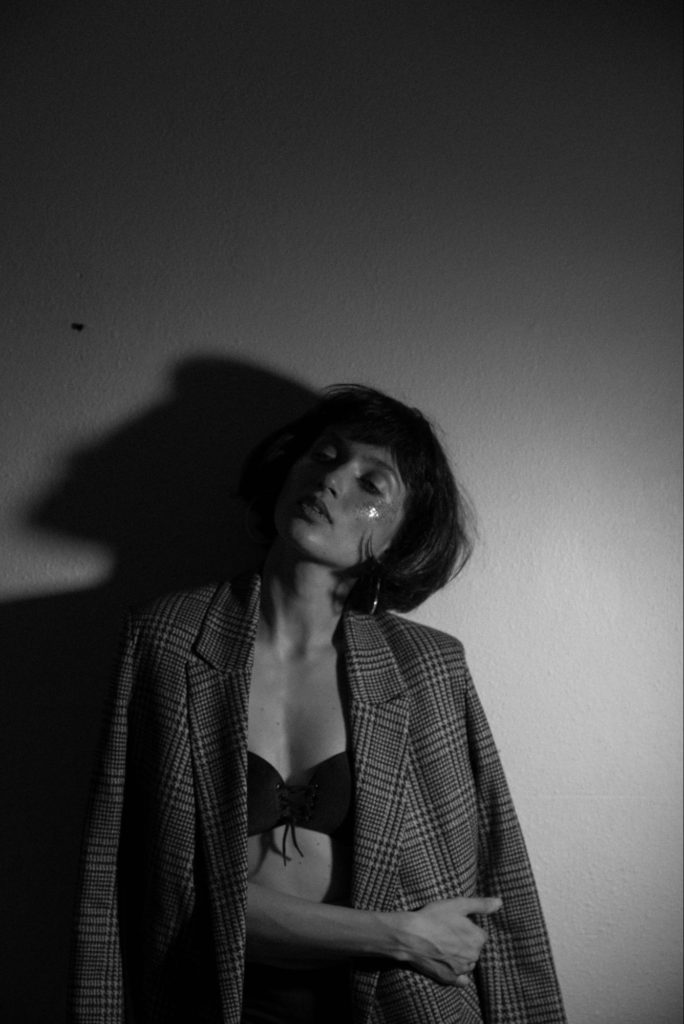 Photo by JC Gellidon on Unsplash
You want your photos to speak to the audience, and the best way to do that is to utilize good fabrics. Velvet, which is very popular for the upcoming season, is one of those things that make you feel like you could almost reach out and touch it through the photograph itself. It's soft and slinky, and with a V-neck dress and a pair of ankle boots, you can look like the femme fatale of Instagram. All you need is a dark lipstick and a cool hairstyle to pull it off. Another thing you might want to invest in is a good coat – long, leather, and well-tailored to your body shape. The magic of long coats is that they almost always photograph well, and they look very attention-grabbing on the street.
Statement accessories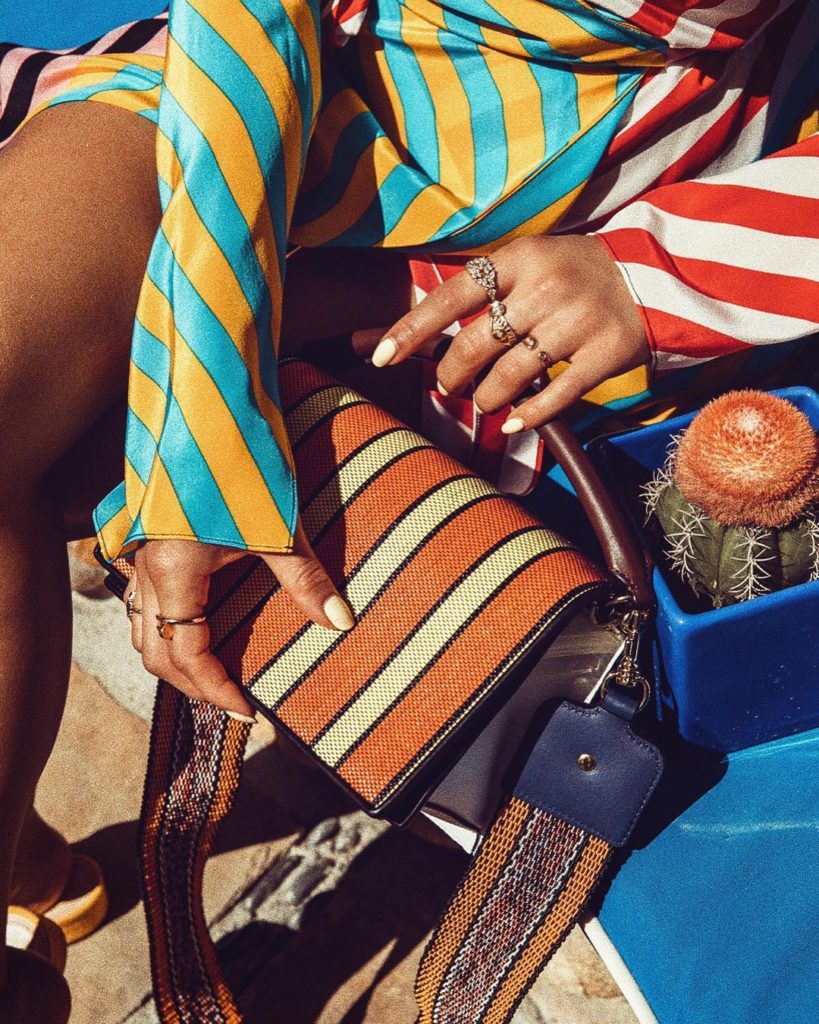 Street fashion still places a huge importance on accessories, but they're a bit more eye-catching than usual. A good hat, for example, can take your outfit to the next level, and wide-brimmed hats are pretty popular on Instagram as a way of making a statement. They look cool and have a youthful vibe to them, but you can also go for wide belts to cinch your waist, big dangle earrings to update your little black dress or light silk scarves for a dose of elegance.
Shoes are everything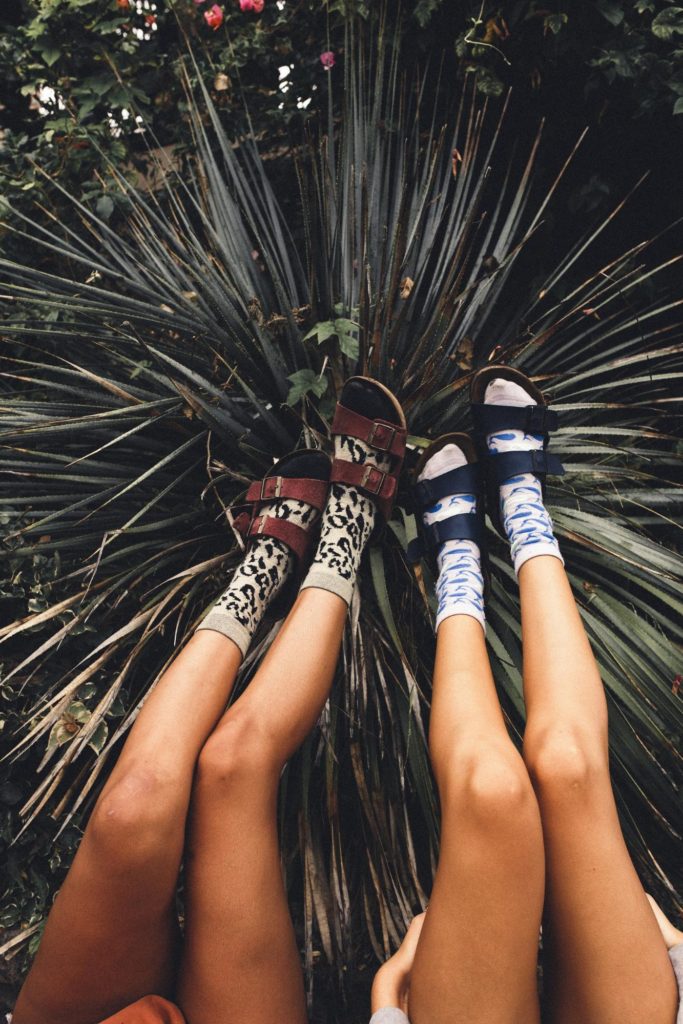 Photo by Jack Antal on Unsplash
What's fashion without good shoes, and all ladies who long to leave a lasting impression on the world of style need something nice and sleek on their feet. While pumps and stilettos are definitely sexy, street style actually leans more towards comfort and flat soles, so we recommend investing in a pair of good sneakers, or even better, some cool Birkenstock Mayari shoes because they're really versatile. Grab a pair in a nice cognac shade that will match your sunglasses, and then enjoy the casual hipster vibe they give to your outfit. Boots are also a good idea, especially over-the-knee boots when the weather starts getting cold and you need something to go with your short knit dresses and miniskirts.
Try pattern mixing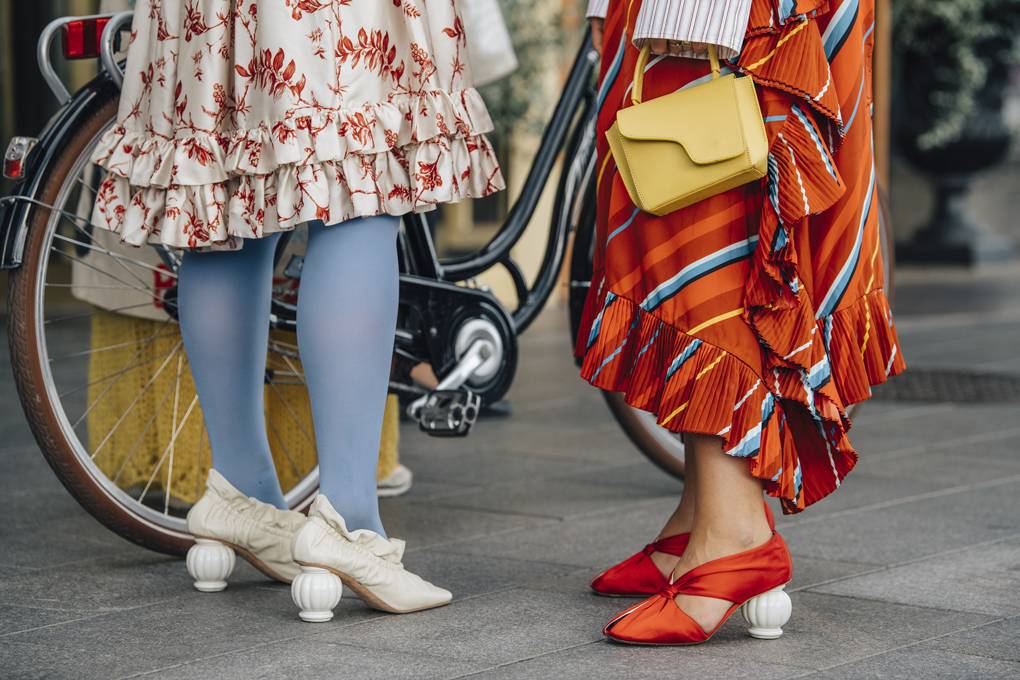 Pattern mixing is practically an art! It will give your outfit some incredible visual interest, but to pull it off, you mustn't overdo it. Stick to prints that are in the same family and match classics together, and make sure that the end result doesn't look too busy. Here are some tips and rules that you can follow if you're a beginner.
Try out new poses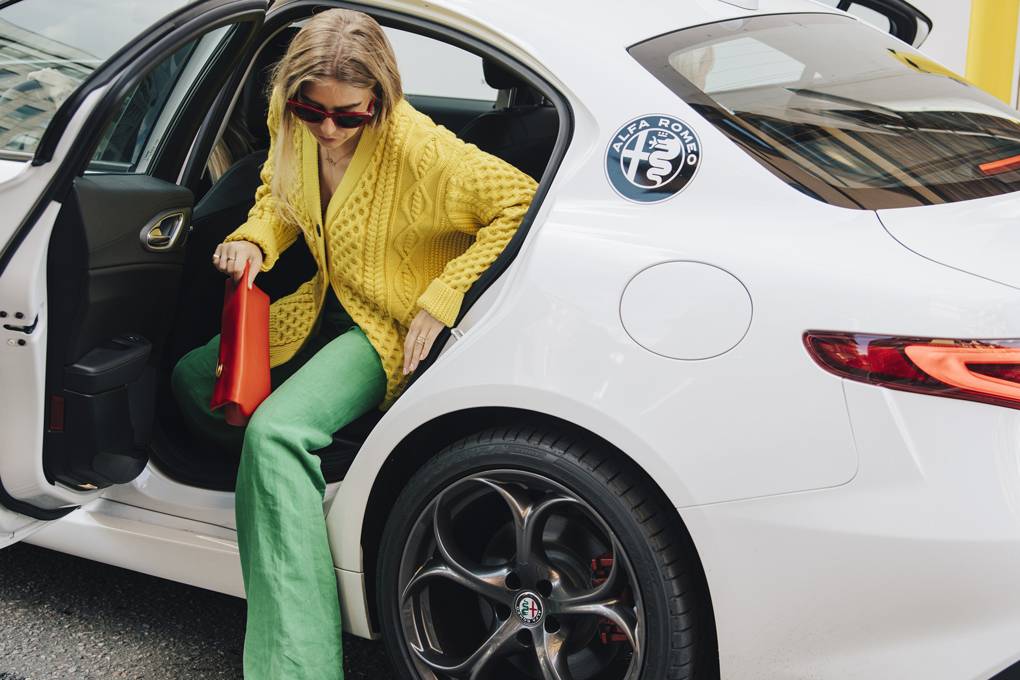 Confidence should be radiating off your every photo, so learn how to work with your body and practice different poses in the mirror until you find those that enhance your best features. Do an over-the-shoulder pose for a dose of sexy, or lean back on the wall and give the camera a haughty look if you want to be a real-life fashion diva who's come to take over the world.
A touch of makeup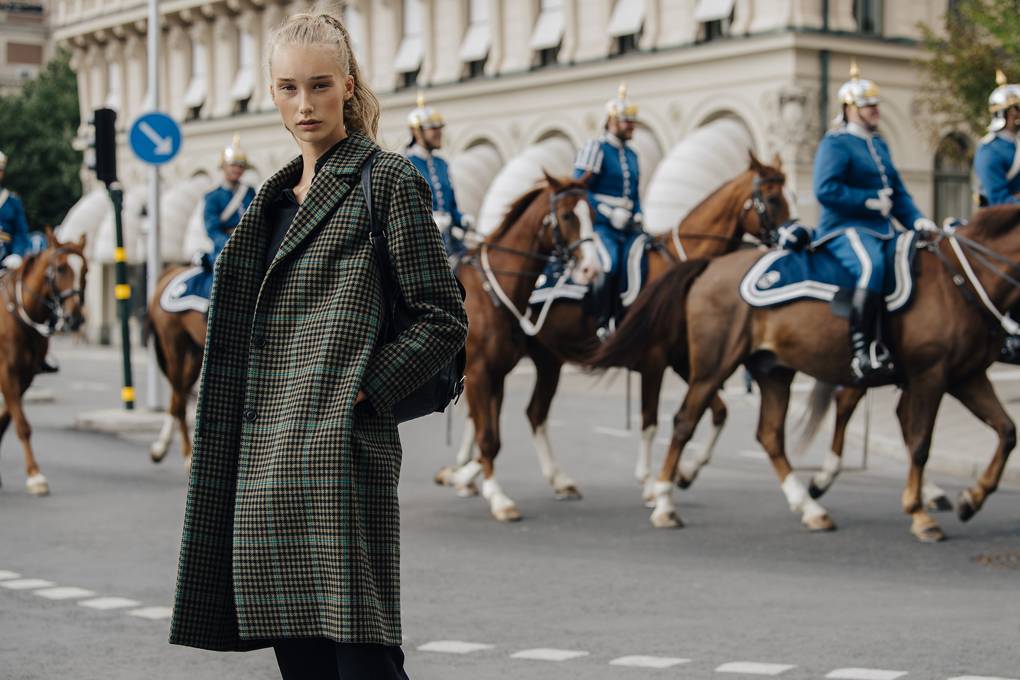 Coordinate your makeup with your outfits. A good lipstick is basically like an accessory all on its own, so don't be afraid to go for a vampy color if you want to look cool in the photos, or maybe a nice nude shade if you want to look pretty and natural. Eyeshadow can also make your look more polished, so practice a few basic looks that will make your eyes pop and look wide-awake in pictures.
And most of all – practice. Experiment with your street style, wear it out and enjoy it. Invite your friends out for coffee so you could show off your new outfit and listen to their feedback. Take photos together and slowly find your own style as you go.
You might also enjoy my tips for an early fall wardrobe.
XOXO – Stuart