I just had the BEST time at the World of Barbie in Los Angeles! If you're excited for the Barbie movie, this is a MUST to add to your to do list!
See if life in plastic really is fantastic at the World of
Barbie

immersive and interactive experience now open at Santa Monica Place.

Enter through her iconic dreamhouse where you can relax in Barbie's living room, peruse her kitchen and even tour her walk-in closet. Follow the the pink carpet to slide into Barbie's pool, or in this case massive ball pit. There is a Barbie movie theater that will be hosting special Barbie movie days and nights. You can pop behind the wheel of her full size camper van built by the world-famous West Coast Customs to grab that content for social and embrace the camping lifestyle.
Try on one of Barbie's many personalities by stepping into life-sized themed boxes that say 'You Can Be Anything' and matching themed accessories.
There is a super cute beach set up with a lifeguard stand, surf boards that say Barbie and Ken and of course some beach chairs to kick back and take in the projected ocean waves. You can experience one of Barbie's many careers and host the Barbie Talk Show, Anchor the Barbie News (yes there is even a teleprompter with a script) or try your hand at meteorologist Barbie. Travel to intergalactic destinations aboard Barbie Interstellar Airways or step inside the music studio to lay down some vocals, play the guitar or try drumming. Don't worry, there is a headset so only you will hear your musical creation. Try Barbie's favorite hairstyles in the interactive dream salon, with Paul Mitchell professionals available to style hair on select days.
World of Barbie hopes to inspire kids to dream big and a definite highlight is walking through Barbie history, recognizing all of her many professional accomplishments and even seeing the original Barbie! How many people do you know that have simultaneously been a paleontologist, presidential candidate, registered nurse and an astronaut all while looking absolutely fabulous? Dreamhouses are on display ranging from 1962-2022 and as well as Barbie's flashiest vehicles.
The Details
The experience takes about an hour, but with over 20,000 square feet of interactive exhibits, never ending photo setups and opportunities to explore an area in more detail (don't be afraid to open drawers or see what else doesn't just meet the eye), the experience can take as long as you are still enjoying it. There will also be various special events including pink carpet night, where guests are are encouraged to wear their most glamorous "Barbiecore" outfits and enjoy a night glamour, dancing and live music. And Sips After Sunset where guests 21+ are invited to enjoy World of Barbie with fun cocktails, a DJ and special hosts; and the addition of DJ-driven music and fun cocktails, hosted by special guest influencers.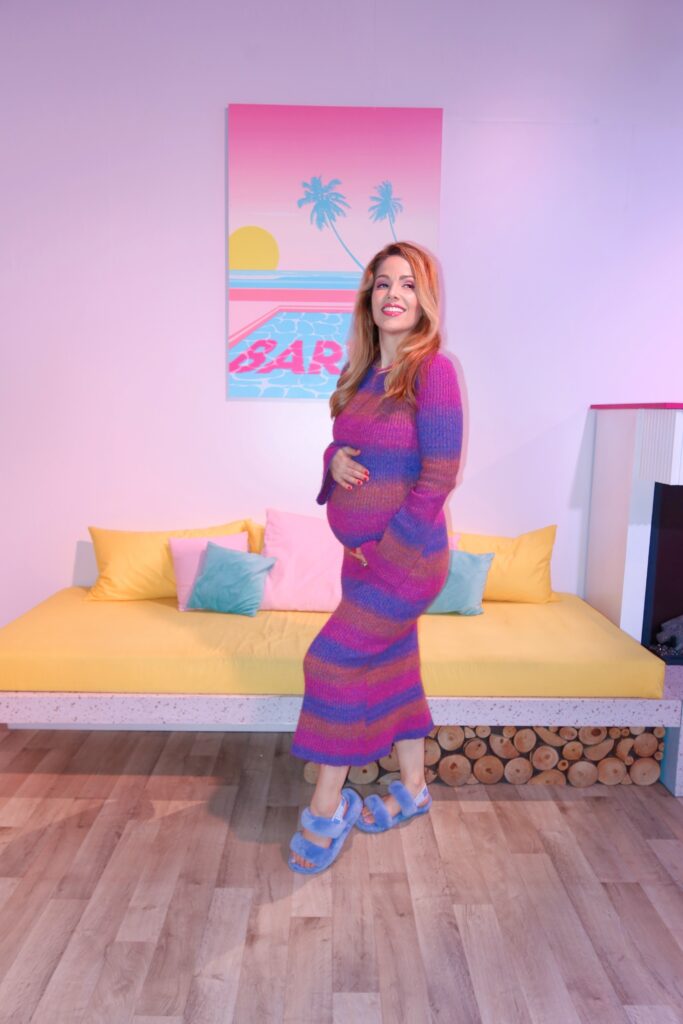 Visit the Barbie gift shop on your way out to snag your favorite Barbie merch, so you don't leave empty handed. Whether you're a big kid or little kid, you are sure to be inspired at World of Barbie!
Santa Monica Place
395 Santa Monica Pl, Santa Monica, CA 90401
Hours of operation are: Wednesday and Thursday (12:00 – 6:00 PM); Friday (12:00 – 8:00 PM); and Saturday and Sunday (10:00 AM – 8:00 PM).
To purchase tickets or register to receive information on future tour dates, visit theworldofbarbie.com.