Thank you to Rodan + Fields for sponsoring this post!
Hey guys! I'm so excited to share with you one of my favorite beauty ideas of the year. As you know, I'm a huge skincare junkie – I love trying and testing out new products. But that can lead to some serious overload. When you're trying to treat different skincare concerns, it can be really difficult to figure out the right combination and regimen.
I am so happy that I discovered Rodan + Fields and more importantly, their Multi-Med Therapy approach to skincare. From working with real dermatology patients, Dr. Katie Rodan and Dr. Kathy Fields discovered new ways of delivering the best ingredients for your skin that's really, really effective. I really wanted to share a little more with you guys about their amazing and innovative skincare regimens and what I'm most excited about trying out!
Everything You Need To Know…
If you're not familiar with Rodan + Fields, let me give you a little primer. The brand was founded by a duo of dermatologists, so you can be confident that they are seriously focused on improving the overall health of your skin. Dr. Katie Rodan and Dr. Kathy Fields spent decades studying common skincare concerns – everything from acne to wrinkles – as well as the right ingredients for treating and healing your skin. Dr. Katie Rodan was struck by a conversation she had with one of her patients a few years ago – this woman had a very elaborate six-step skincare routine and was so discouraged by her lack of results. She was using all these expensive, buzzy products that promised a whole host of benefits. So why weren't they working when you used them together?
It turns out, there's a lot that goes into your skincare beyond ingredients. Dr. Katie Rodan and Dr. Kathy Fields started researching some of the most common ingredients in skincare and began developing new products that would harness these molecules and compounds to their full potential. The result? Their full-fledged Multi-Med Therapy – custom skincare regimens that rely on perfectly coordinated ingredients that are guaranteed to target and address issues like the look of dark spots, wrinkles and other signs of aging.
Even backed on all this research, it seems that people are definitely taking notice. Last year, Rodan + Fields was named the #1 Premium Skincare Brand in North America in 2019* by Euromonitor. When I first heard about the brand, I knew I had to find out more and discover this approach for myself!
*Source: Euromonitor International Limited; Beauty and Personal Care 2020 Edition, retail value RSP terms; all channels, Premium Skincare.
Key Ingredients in Rodan + Fields Skincare Products
Ingredients are everything when it comes to skincare. You're probably familiar with lots of different molecules and compounds – things like Retinol, Peptides, Hyaluronic Acid and Vitamin C – but unless you've invested a ton of time and research into the right ingredients for your unique skin (and who has time for that?!) then you're really just guessing what's going to work and what's not.
For example, did you know that Retinol can make your skin more susceptible to sunburn? Or that Niacinamide can decrease the brightening effect of Vitamin C? The bottom line is that if you're not paying attention to how the ingredients work together for your skin type, you might just be wasting your time.
With Rodan + Fields' Multi-Med Therapy, all of these ingredients have been perfectly considered. Nothing is going to interact or counteract with another. They're also specially formulated to be the most effective, which means you will see results even faster.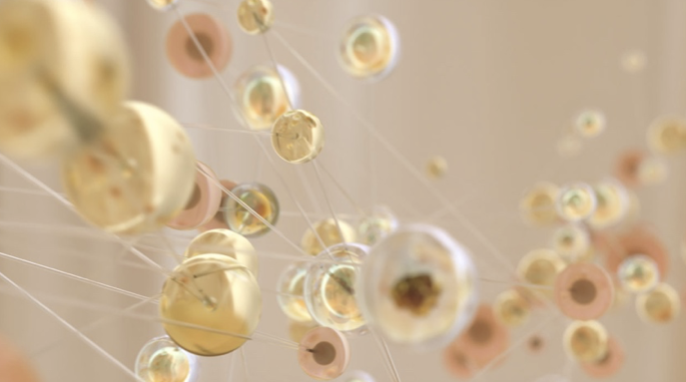 How Will Rodan + Fields Products Work For Me?
Unfortunately, many people don't have the opportunity to visit a dermatologist to discuss treatment options for their varying skin and aging concerns. That means they ultimately try to treat themselves by picking up products at the drugstore or department store based on whatever's advertised on the label. Can you remember the last time you shopped for skincare? There's always a crazy amount of ingredients and buzzwords listed that it's really hard to tell exactly what you need!
With Rodan + Fields' Regimens, all that guesswork is completely taken care of. That means no more failed products that end up not working for you and no more never-ending trial and error. Every product in the regimen has been specially formulated to not only treat what you want it to treat, but to work in conjunction with everything else you'll be using! The ingredients are perfectly dosed and the formula – whether it's a nourishing face cream or a moisturizing gel serum – is chosen to deliver especially powerful results.
There are five different skincare Regimens to choose from. The REDEFINE Regimen tackles pores and fine lines for smoother, firmer-looking skin. If dullness and discoloration are your concern, try the REVERSE Brightening Regimen. RECHARGE Regimen hydrates and replenishes and is the perfect preventative skincare system. The UNBLEMISH Regimen helps to target adult acne and the visible signs of aging, while the SPOTLESS Regimen is designed for teen acne. Last but not least is the SOOTHE Regimen that's specially designed for sensitive and dry skin and helps to calm visible redness.
What's Next?
I'll be testing out one of Rodan + Fields' Multi-Med Therapy Regimens for myself in the next few weeks! As a new mom with a few sleepless nights under my belt, I'm going to be trying the anti-aging, REDEFINE Regimen, since it helps to promote firmer-looking skin. Be on the lookout for a full review and product breakdown coming your way soon. I can't wait to try it out!
Have you tried one of Rodan + Fields' Regimens? Let me know in the comments below!