Wow! My second pregnancy has been such a magical experience. As I entered my last trimester a few months back, I started thinking more and more about ways I could commemorate this really amazing time. So on the very first day of August. I had the opportunity to collaborate with Joanna of Nestled in Time Photography on a maternity photo shoot. It was an unforgettable experience and the pictures turned out spectacular! I'm so happy to share this with you all!
I had traditional maternity photos taken when I was pregnant with my Asher. I knew that this time around, I wanted something a little different that would be really unique and special. A milk bath maternity photo shoot seemed like the perfect idea — all of the examples I've seen over the years are so ethereal and beautiful.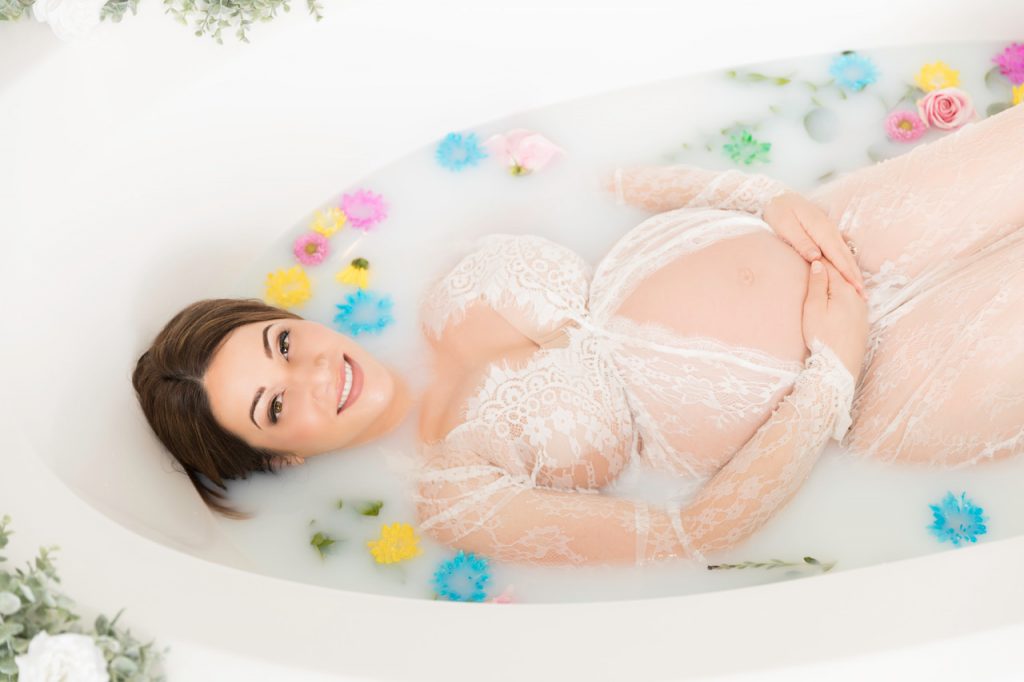 The Concept
When Joanna and I first talked about the project, we both knew going into it that we had never shot something like this before. She and her team are such professionals and we immediately got to work putting a plan together. Due to the current climate, we decided to shoot at home in my own tub. Joanna came with a prepared shot list and some suggested poses to help me feel more comfortable to start – but we also had a lot of fun playing with different poses and being in the moment!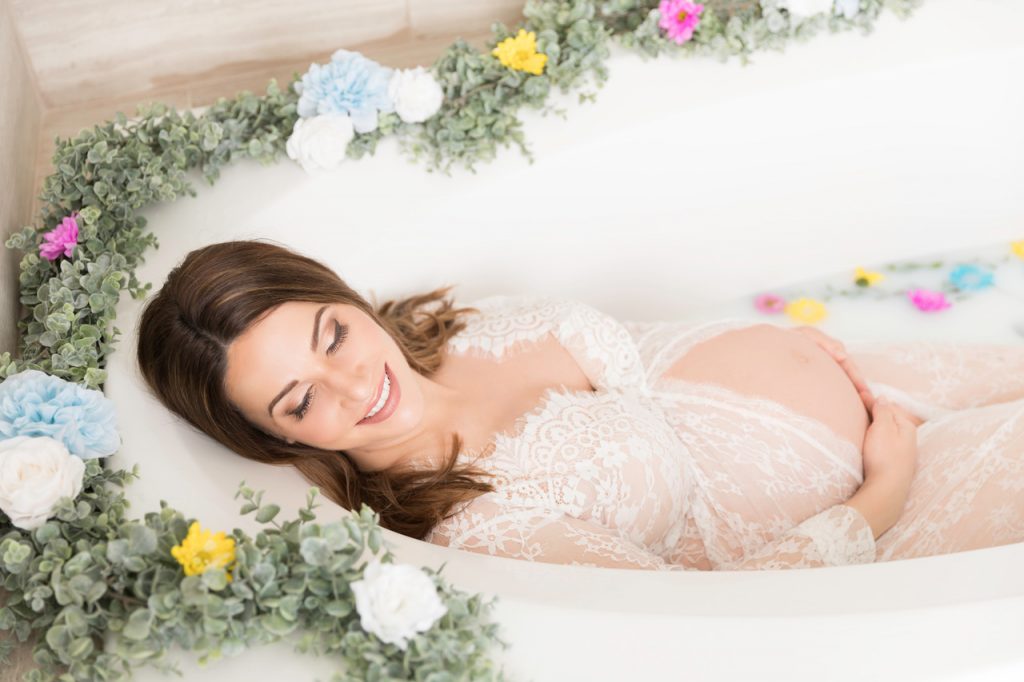 Maternity Glam
Her hair and makeup team were also incredible! They came fully prepared to help me get ready while adhering to COVID protocols and safety. It was one less thing to worry about, which I really appreciated. You can learn more about them on their Instagram accounts at @tanyatellomua and @hairbyaudreyb. They are both available for in-home and by appointment make-up and hair. Audrey even gave Asher his second haircut ever and it turned out so cute!!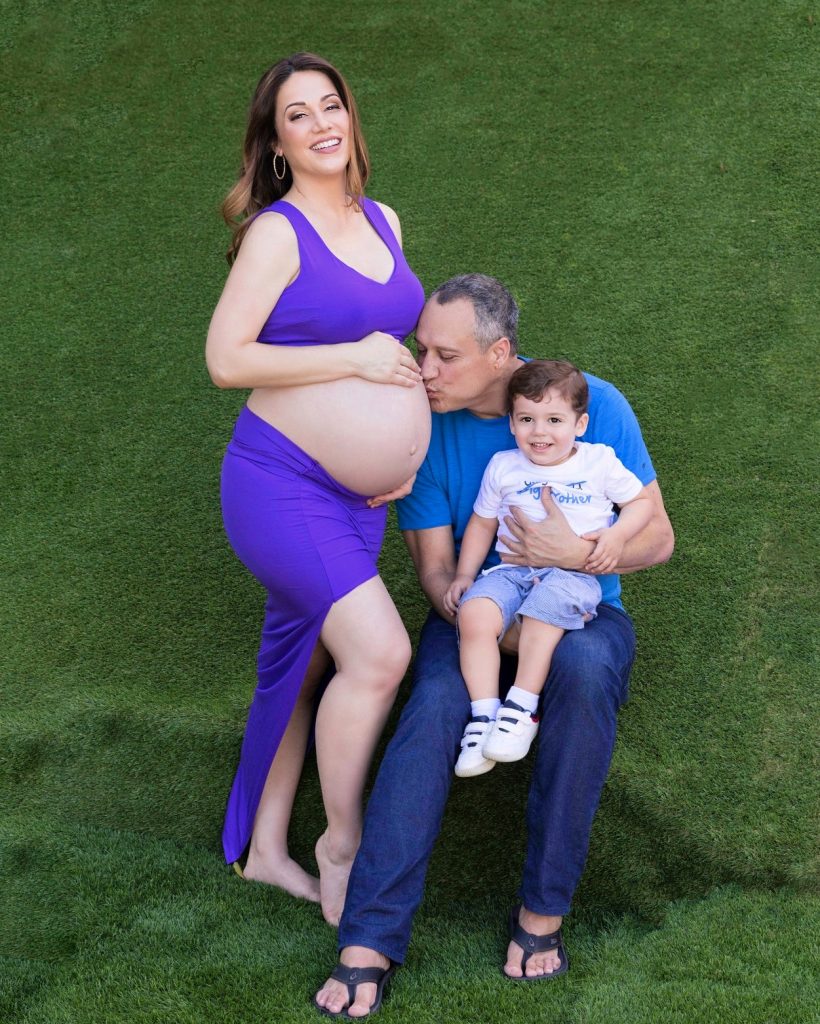 Maternity Gown
Joanna also has a phenomenal collection of maternity gowns that she allowed me to choose from. This stunning lace gown I ended up wearing opens in the middle, and it was just perfect for this concept.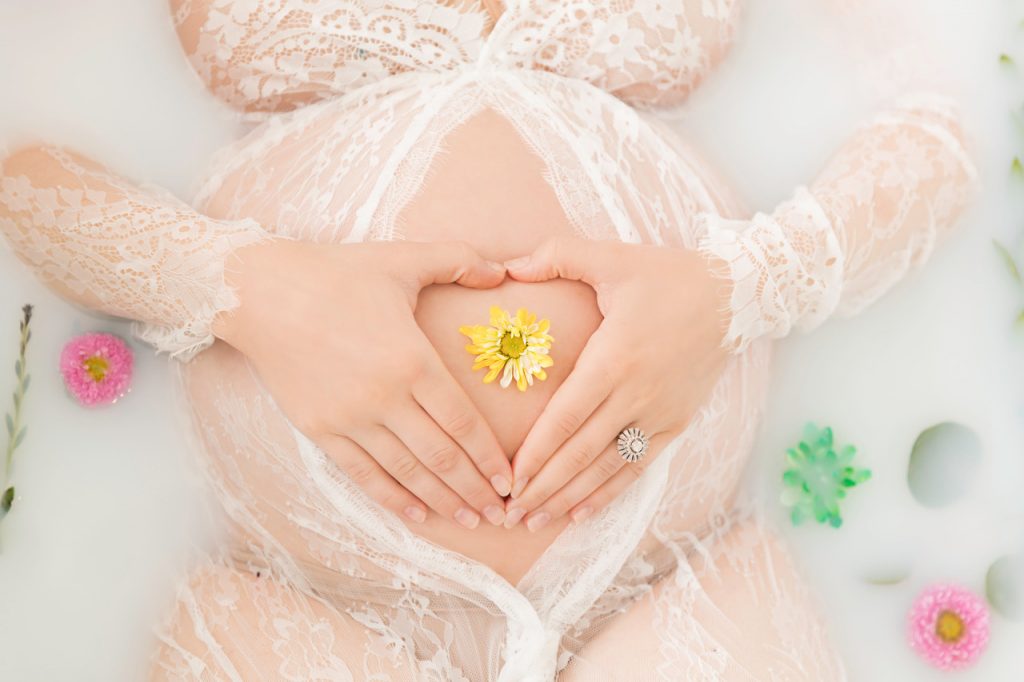 Milk Bath
To create the milk bath itself, we used a powder in clean water and floated a mix of fresh and fake flowers inside — all mama safe of course!
When it was all said and done, we worked together on picking our favorite final photographs. I seriously can't say this enough, I am so pleased with how they turned out. This was truly such an amazing and unforgettable experience. You can see more from our milk bath maternity photo shoot on her website and learn her tips and tricks!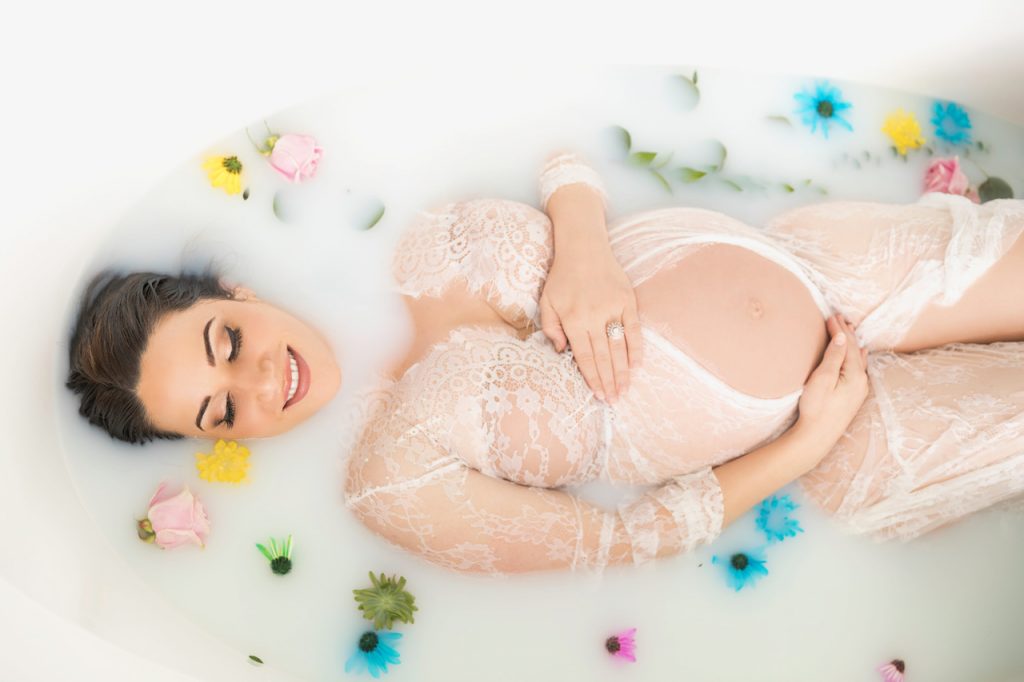 By the way, Nestled in Time Photography doesn't just specialize in maternity photos. They're able to tackle newborn photoshoots, family portraits, birthday parties and cake smashes too! Every milestone in your family's journey, they're there for it.
Definitely check out some of her work on Instagram at @nestled.in.time.photography! I love the behind the scenes photos she does for the newborn shoots, they are so precious.
Let me know about your favorites in the comments below!