You might have noticed I'm sporting a new, brighter look. It was all thanks to the incredible Cory Aaron Scott, owner of Loft 647 in West Hollywood. If you haven't checked out this studio yet, I really can't recommend it enough. First of all, the space is beautifully decorated – it's so chic and eco-concious too! But mostly, the staff is amazing. Everyone was so friendly and helpful, and their work is truly amazing.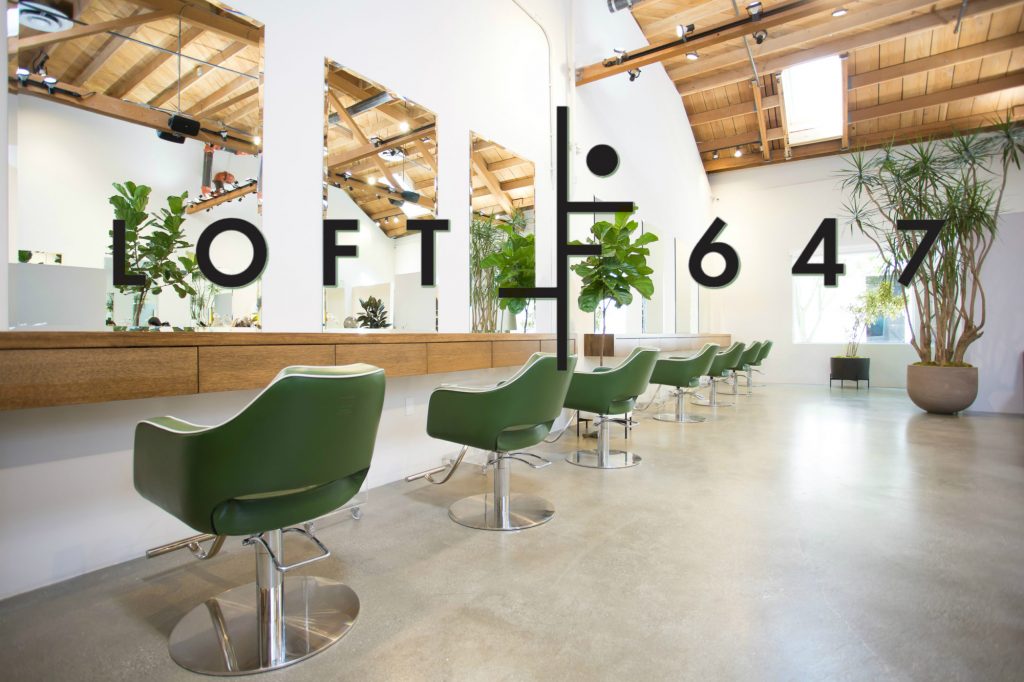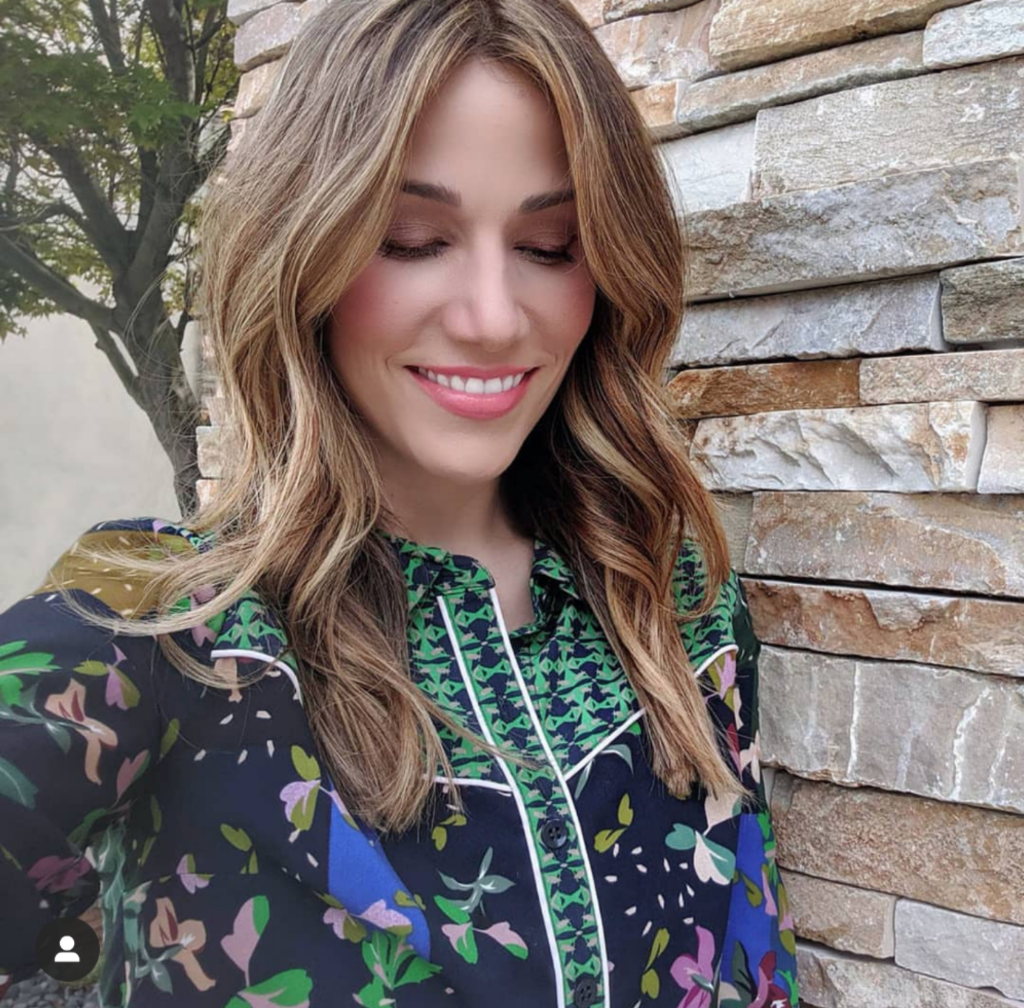 Words of Wisdom
Cory is a true artist when it comes to hair. I felt so comfortable going blonder than I've ever gone before with my fresh summer highlights and fresh cut to match. Since I've never gone this bright I was a little concerned with making sure my hair looks great for as long as possible. Thankfully, Cory left me with some great advice. One, he says to spritz your hair with a bit of sunscreen and coconut oil before taking a dip in the pool to prevent any chlorine damage. And two, use purple shampoo once per week – yes, purple! My personal favorite is the Redken Color Extend Blondage Color Depositing Purple Shampoo.

Know How to Clean
So why purple shampoo? Well, the violet pigments help counteract any yellow-tones and brassiness in the hair. Just one wash per week is all you need to keep the color looking bright and shiny.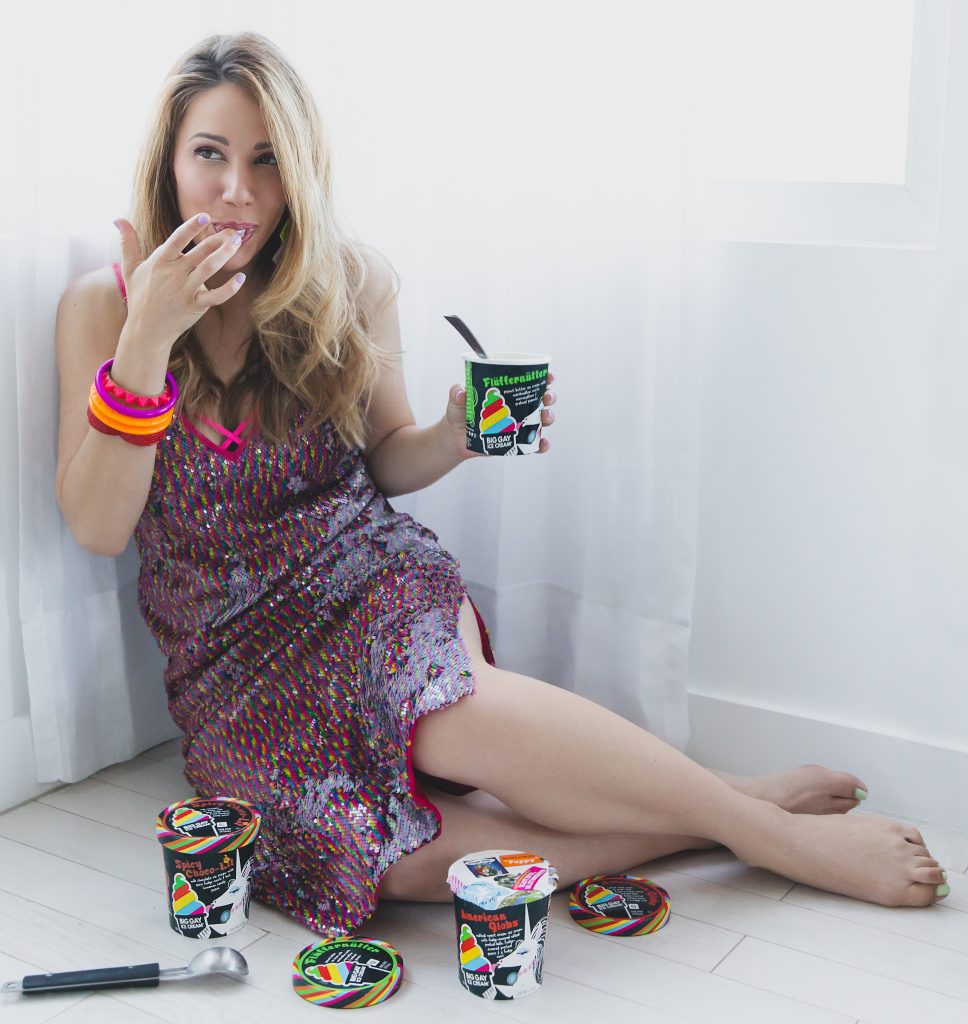 It turns out, there are lots of great products out there designed to protect and enhance your blonde strands. ColorWowHair is such a great resource. Their Color Security Shampoo is another cleanser I had to pick up. This sulfate-free shampoo is sort of a game-changer. It's really gentle, it's safe on colored-treated hair and it leaves your locks looking bright and bouncy.
Stay Smooth
Since it's summer, humidity is a major concern. I think blonde hair looks best when it's sleek and silky, so frizz is a no-go for me. Lately, I've been applying a small amount of ColorWow's Dream Coat Anti-Humidty Hair Treatment after every wash, then blow drying it to activate. The result? It helps waterproof the hair shaft to minimize frizz for as much as three days!
SH-RD Beauty Corp. recently launched their summer collection with a soirée at Ken Paves Salon in L.A. that I was so lucky to attend. I got to check out some of the new launches firsthand, and given my new highlights, the timing could not have been better.
The Protein Cream was one of my favorite discoveries. It's a conditioning treatment that's rich and moisturizing. Just leave it in after a wash, and it'll keep hair smooth and hydrated, plus it protects against environmental fading too. Which brings me to my last bit of advice…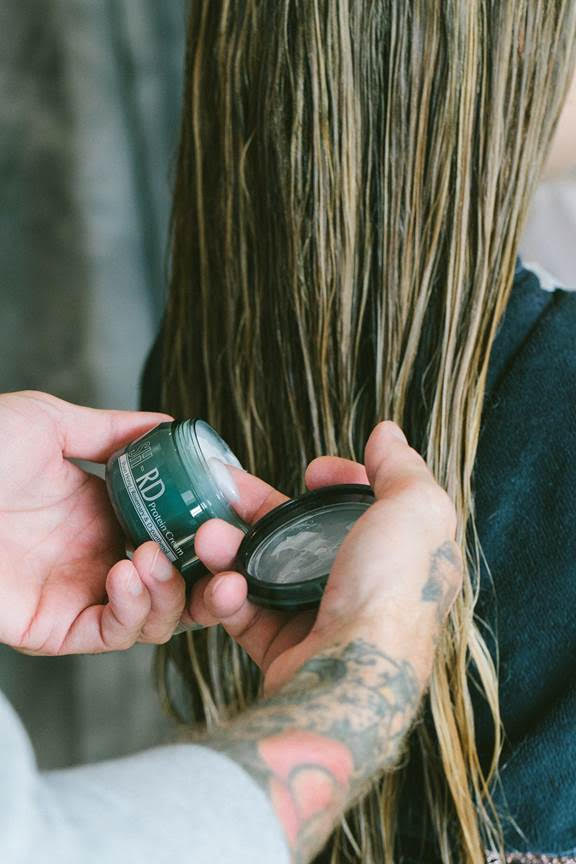 Protect Against the Elements
One of the few downsides of blonde hair and highlights is that it's much more susceptible to dryness, whether it's from the summer heat, salty oceans or your backyard pool. I like SH-RD's duo of the Nutra-Therapy Shampoo and Conditioner. This regimen brings dry, lifeless strands back to life! It's lightweight and clarifying, and it's safe for colored hair!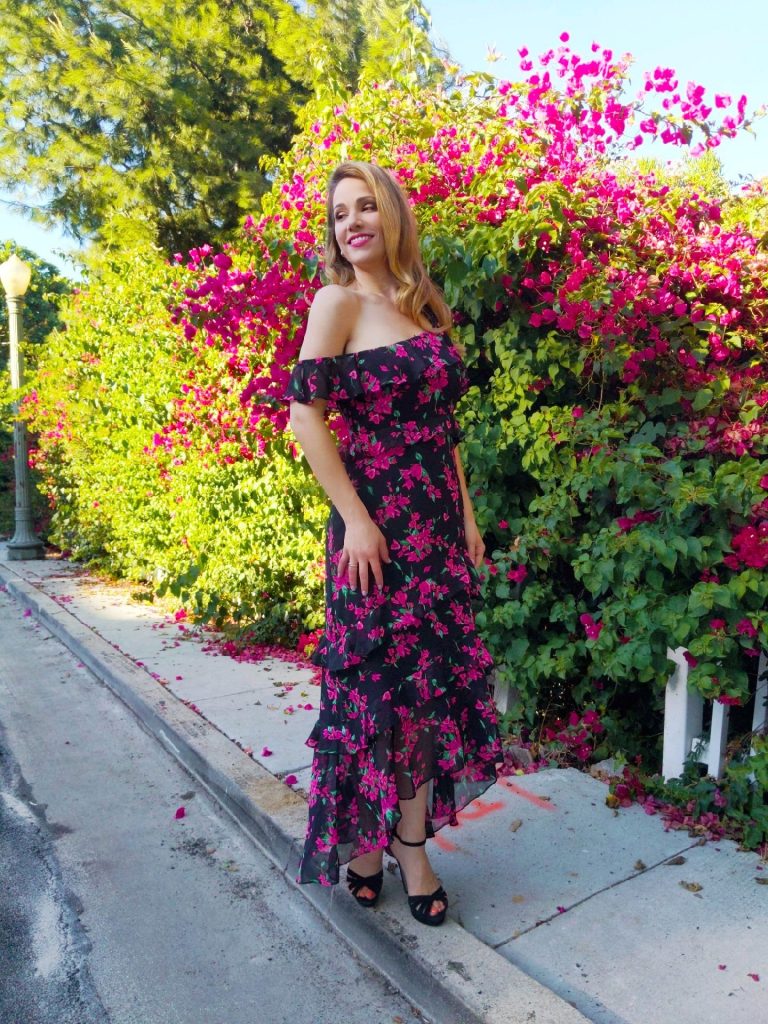 And if I've gone swimming? It's hard not to in this heatwave! I reach for ColorWow Dream Filter Pre-Shampoo Mineral Remover before a wash. Think of it like a magnet for the yucky and unpleasant chemicals you might encounter, like chlorine and hard-water. You just spritz it on, let sit for three minutes, then shampoo as usual.
How's your hair looking this summer?
Also read my 5-Minute Hair Routine for Busy Moms!