Confined like everyone else these past 4 months, I've discovered how important it is to stay active and find a home workout that is both challenging and fun. I've always been a big believer that regular exercise and breaking a sweat are essential to happiness, so I'm super thrilled to have discovered
BoxUnion
Digital! I had heard such wonderful things about their classes and was incredibly curious to try something new. Here's how BoxUnion Digital is keeping me active:
THE WORKOUT
Whether you are a boxing pro or a newbie like me, there is something for everyone! You can access live daily beat-based workouts right from your home that combine mind, body, music and boxing in a hyper-efficient total-body workout. There is also a large library of pre-recorded content that includes all of the live formats, pre-class and post-class stretches, and boxing learning videos. The classes range from Shadowbox Signature, HITT and Legs, Butt, Core: Bands to name a few. The classes are designed for all experience levels on any device with no equipment necessary. However, if you become addicted like me, you can order your own at-home freestanding heavy bag and wraps for Bag Signature class from the BoxUnion shop. With every punch, you can feel the stress released from your body. And I know with everything going on in the world we've likely got a lot of built-up tension in need of releasing! And for my fellow moms balancing #momlife, working and now homeschooling, it is so important to take time for yourself! BoxUnion Digital helps me get in me time and punch out daily mom stress, so I can be more present and be better for my family.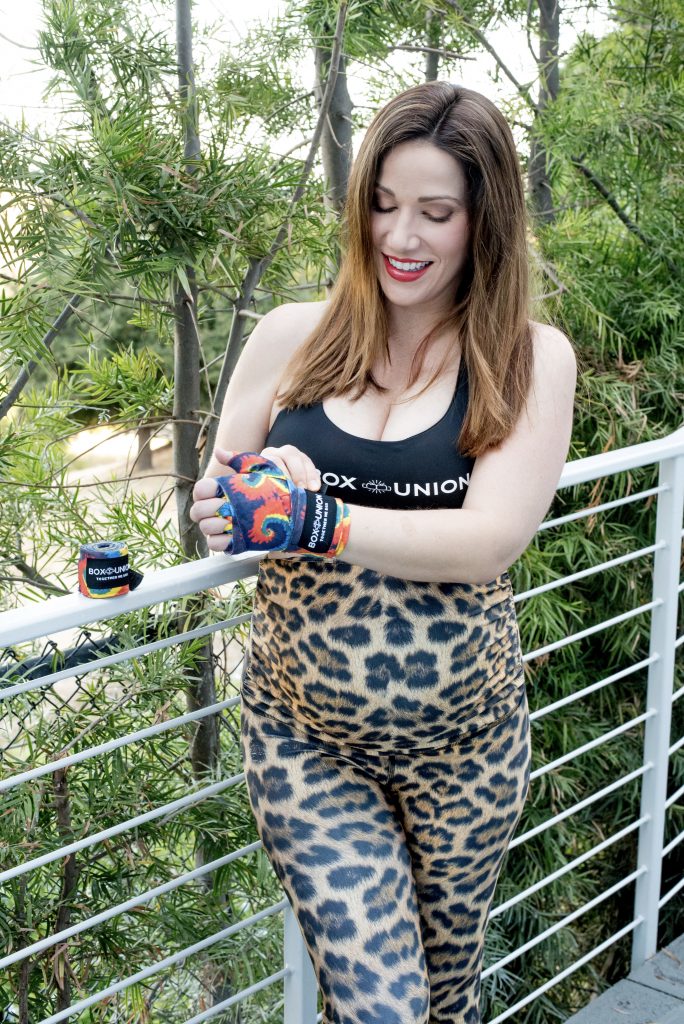 The Coaches
I've had the pleasure of taking live classes from pretty much every instructor and love all of them! The coaches each bring something different to the table and keep me on my toes. When you take a live class, you can send in questions and comments before, during and after class and they will speak right to you by name. I am currently 31 weeks pregnant, so I always let them know at the beginning of class to provide modifications if necessary. For example, while I was taking a live class from Justin he knew to give me a substitution for burpees.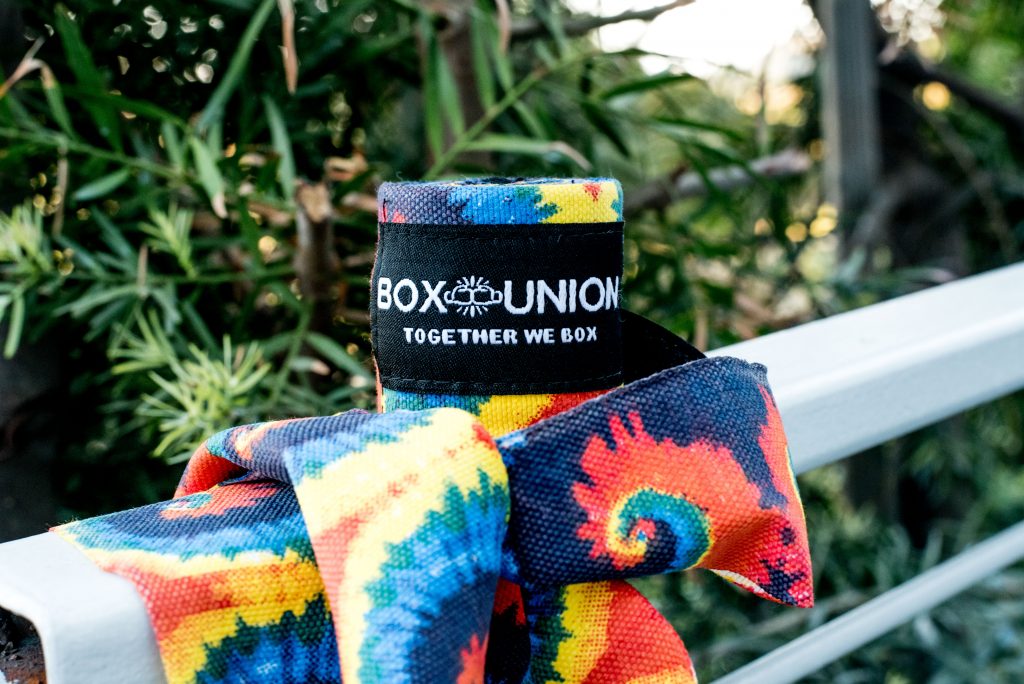 Mama Friendly
You also have the option to book one-on-one sessions with any of the coaches, so I set one up with Lany. She is one of BoxUnion's Master Coaches and specializes in Pre & Post Natal. We went through a ton of exercises and Lany gave me incredible modifications and suggestions for this stage of my pregnancy. Shadowboxing is currently my best class option and we walked through how to take certain exercises down to low impact. For example, instead of running in place, I do high knee lifts; I make sure to elevate my planks, push-ups and mountain climbers; instead of jumping jacks I alternate side to side one leg at a time, and I throw in mama squats whenever I get the chance! She also shared that anytime I want to increase the intensity, I can hold water bottles or 2 to 5 lb weights during punches. Babies are heavy, so I want my arms ready! Please remember to always get approval from your doctor before starting any new workout.
BoxUnion is super active on social media, so you get a taste of the amazingness that is Coach Lany with this 30-minute HIIT class on BoxUnion's Instagram:
View this post on Instagram
Take Class Anytime from Anywhere – 14 Day Free Trial
You can easily watch on your laptop and/or your iPhone or Android device using the BoxUnion app. With a newborn life and extremely limited downtime heading my way soon, I know I can still sneak in a 10-minute workout thanks to
BoxUnion Digital
's 24/7 on-demand library. With all this flexibility, I strongly suggest you take advantage of the
14-day free trial
and really experience it for yourself! Use my code STUART for the 14 day Free Trial and 33% off your first 2 months. That's only $20/month! I know a lot of people are feeling guilty about gaining the quarantine 15, so now's the perfect time to work it off!
And I'm really looking forward to getting in-studio workouts at one of the 3 BoxUnion Studio locations in Los Angeles. Even on a screen, these remote classes have been a total mental and physical game-changer. Not only do I physically sweat it out, but the intuitive coaches provide incredibly uplifting words of wisdom that are so helpful during these trying times! I feel prepared for whatever life throws at me and of course, for baby #2 due this September!