As someone who works in a digital world, I appreciate even more the power of face-to-face interaction and the feeling of camaraderie when you are surrounded by a fabulous group of women. That is why I was so excited to join a lovely group of ladies and a super talented cabi stylist in Pasadena last month for a one-of-a-kind cabi Fashion Experience. I brought my blogger bestie Zia and I knew we were in for a good time, but the experience even exceeded our expectations. Let's take a look at why it was so special!
My Wonderful Stylist
I had the pleasure of working with Jeralyn and she is an absolute delight! Her passion for fashion really shines through and I absolutely loved her styling ideas. She put looks together I would never have thought of and encouraged me to be daring with my mixing and matching of prints and textures. I also enjoyed how she introduced us to the different cabi women in the current collection like Joan and Lucy and walked us through their inspired looks in her presentation. Generally, I gravitate towards statement pieces, but I found myself wanting to invest in more basics as well after the experience. Checking out with Jeralyn was a total breeze. It only took a few minutes and our cabi selects were at our front door a few days later!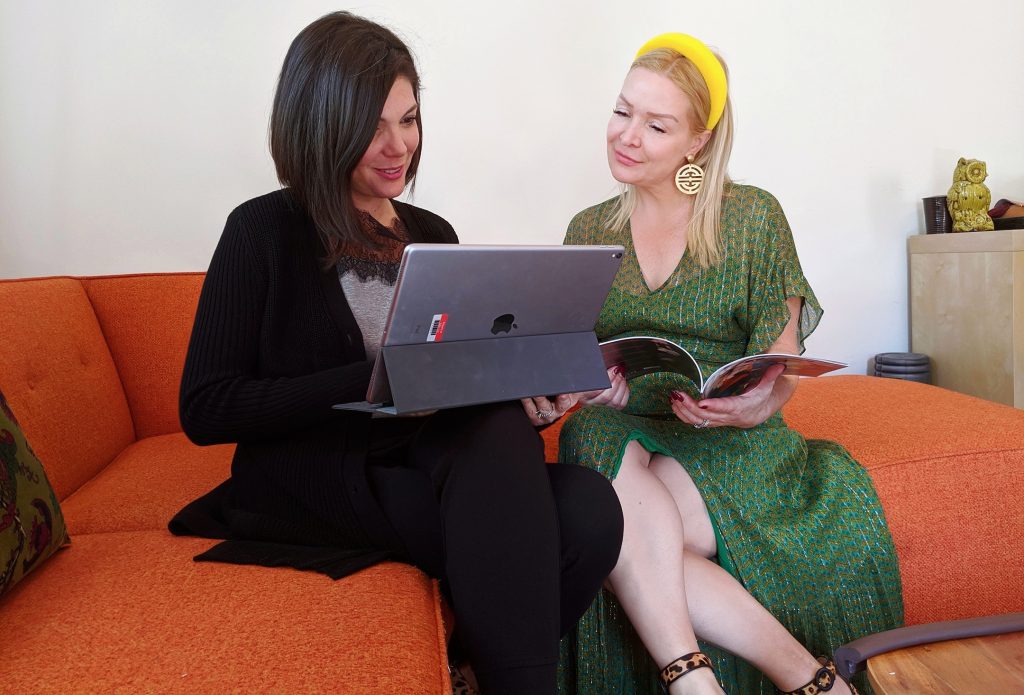 Trying Things On
Being Asher's mom is a full-time job, so I'm admittedly a big fan of shopping online. However, you honestly can't beat trying clothes on before you buy them to get the proper fit. Plus I tend to be more daring experimenting with pieces outside of my comfort zone when I see them in person. Jeralyn helped me find the right sizes for me and put some looks together for me to try. I appreciate being able to actually feel the textures and in cabi's case just how soft everything is. Now that we are heading into winter I can't help but want to dress as cozy as possible. I quickly fell in love with the Fireside Hoodie, Windchill Wrap, and M'Leggings. I also took home the Big Sur Shirt which I plan on wearing this week with my Button Fly Skinnies!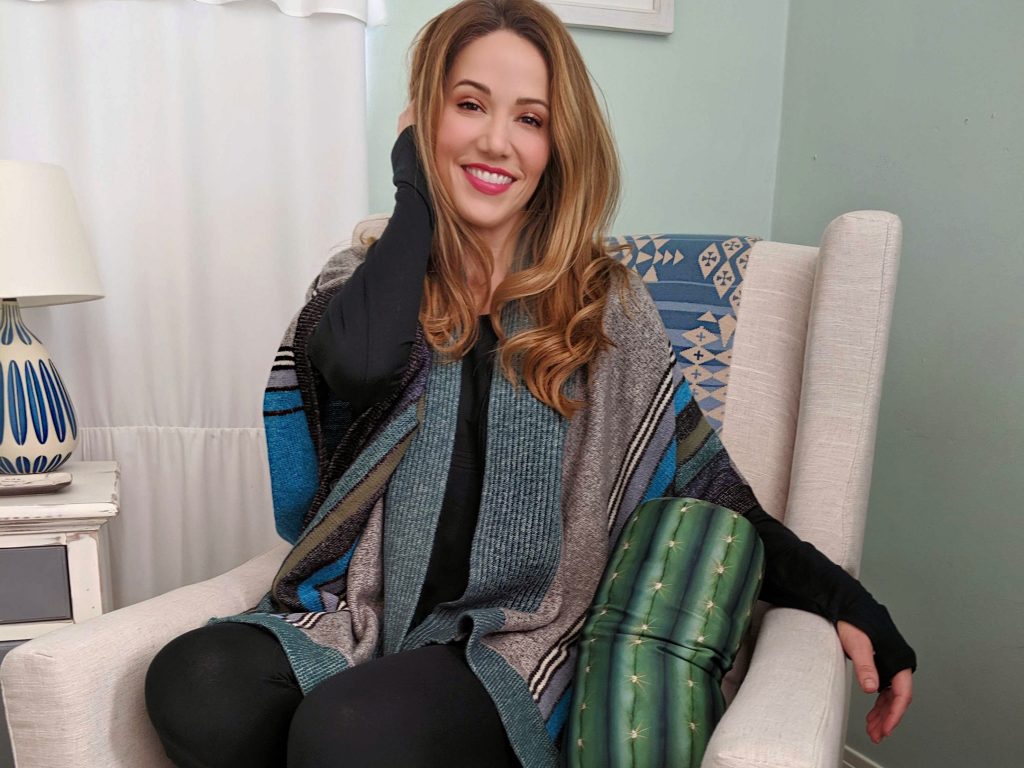 Making New Friends
My favorite part of the day was meeting the other wonderful cabi girls! When Zia and I walked in, we were greeted with a beautiful brunch spread, bubbly of course, and the friendliest smiles. Two of the other women were new moms like me and one of them even brought her adorable little. Everyone was wearing cabi, so it was fun seeing each other's outfits and the different ways we styled everything.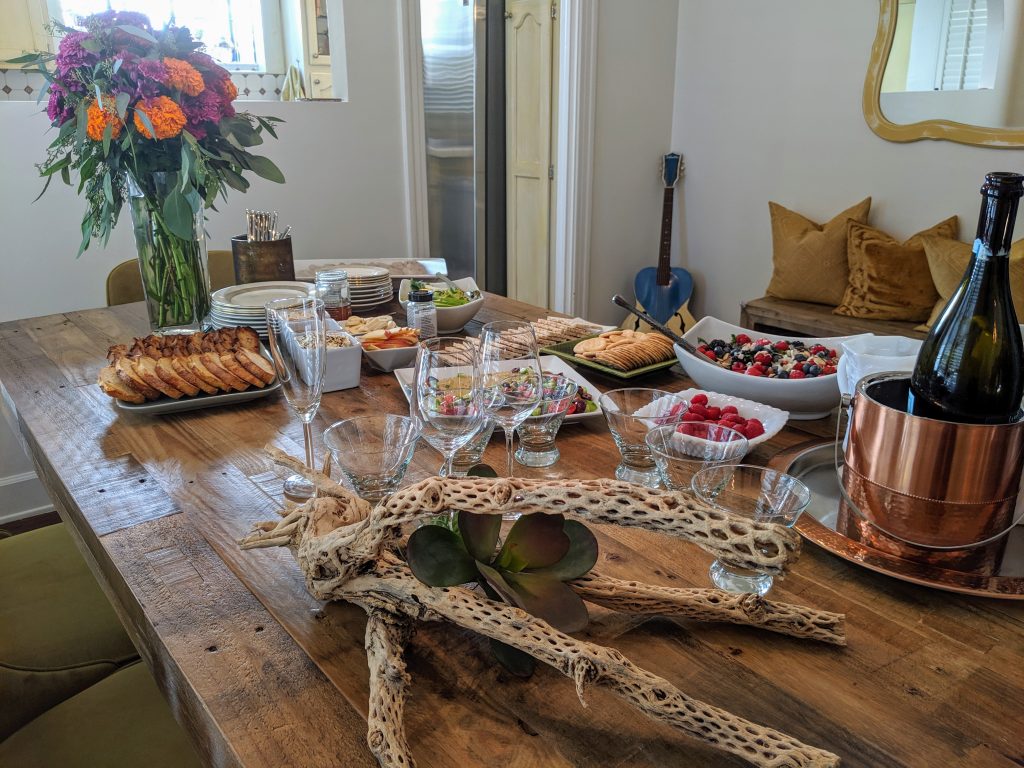 I'm always in awe of the incredible community cabi inspires and left this experience feeling motivated and happy. If you are interested in trying the cabi Fashion Experience you can easily find a cabi stylist on the website and even host an experience of your own at your home! There are some great perks to hosting in addition to of course some fabulous fashionable fun.
Happy Holidays loves!!
XOXO – Stuart
You can also see my cabi Holiday Favorites and my cabi Fall Favorites!