Don't you just love this time of year! There is just something about the crispness in the air and the feel of the season that I have always loved. Although we are quite spoiled in Southern California with perfect weather year-round, I highly suggest planning a vacation here this time of year when the crowds are smaller but the sun is still shining bright! I recently enjoyed a staycation in Venice Beach, California and absolutely loved spending time there like a local, so I've put together a list of 5 Fun Things to do in Venice Beach, California.
This is THE PLACE to stay in Venice Beach! The recently opened Kinney Hotel gives you all the Venice Beach feels with their beach chic brightly colored rooms, fun communal areas like the Quad, and a killer location right on Washington Blvd. near all the action. The Kinney also offers fun group activities led by their incredible staff aka 'adventure guardians' like the beach cruise on Tuesdays, Kinney Krawl on Wednesdays and Beach Eats on Thursdays. I suggest spending at least a long weekend in Venice as there is so much to do and right now The Kinney is running a 30% off special when you book 3 nights or more.
2. Eat at the Sunny Spot
Eat at the Sunny Spot, they have a great brunch and happy hour specials. A pulled pork taco for $3 … yes please! There is always a fun crowd and if you stay at The Kinney it is less than a 5 minute walk. This is the type of place you can come for a drink and stay all night! There is no lack of delicious places to eat in Venice on Abbot Kinney alone, but The Sunny Spot needs to be on your list.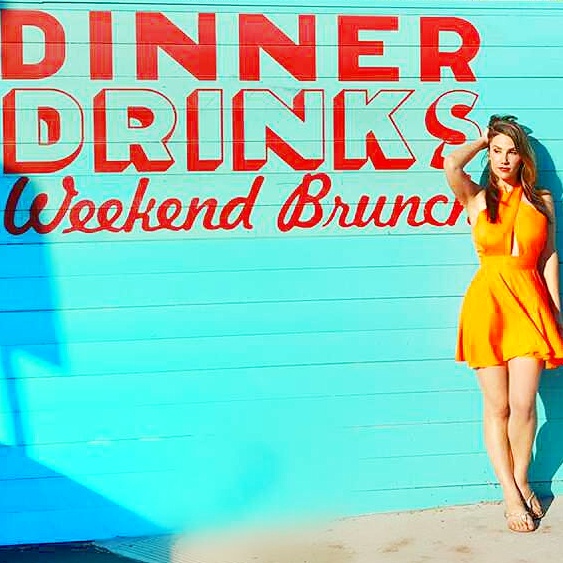 3. Watch the sunset at the Venice Canals
Pack a picnic, open a bottle of wine and take in the sunset at the Venice Canals. The Venice Canal Historic District is known for its man-made canals built in 1905 by developer Abbot Kinney as part of his Venice of America plan. Kinney wanted to recreate the appearance and feel of Venice, Italy, in Southern California. Over the years they created many problems and had to be shut down, but they re-opened in 1992 and are worth a visit.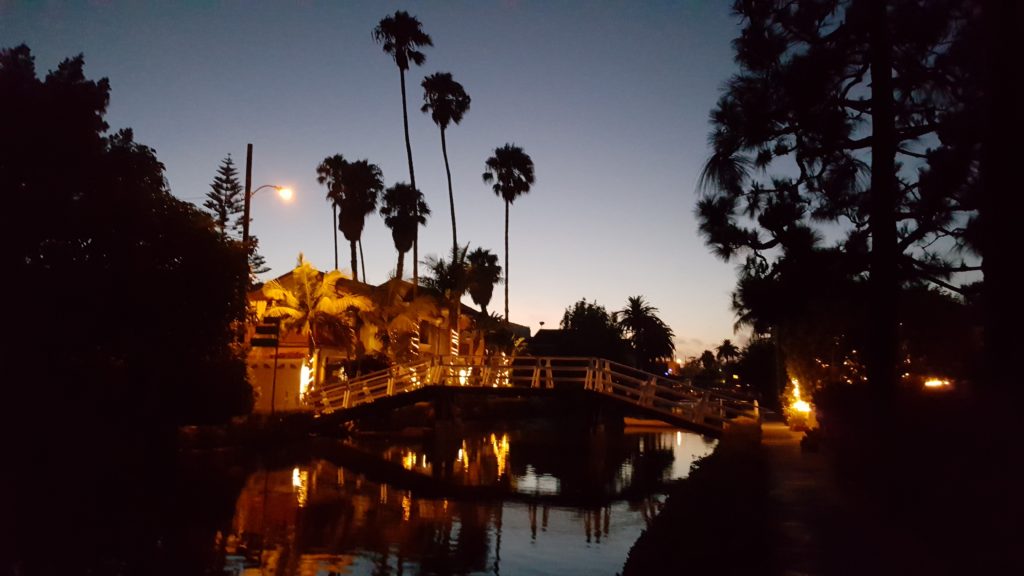 4. Go to the Turtle Races at Brennan's Pub
If you are in Venice Beach on Thursday night then the turtle races at Brennan's pub are a must! Races take place twice a night and you can participate by renting and naming your turtle. Competition can get a little heated and there are certain rules you must follow like no pointing at the turtle or you are fined, but it is truly a fun experience.
5. Work Out
You can't visit the home of Muscle Beach without getting a good workout in! So head over to the beach and burn some calories or cruise down to one of my favorite gyms in Santa Monica Burn Fitness and hit those battle ropes on their scenic roof overlooking the ocean and the famous Third Street Promenade. Hey, you gotta burn off all that delicious food!
And of course cruise the beach, walk the Venice Beach boardwalk, shop on Abbot Kinney Blvd. and kick back and relax on beach time. Here's a video sharing my experience: