I'm finally feeling relaxed after my whirlwind trip to New York for fashion week last month. As nice as it is to be home, I can't help but daydream about going back. It's probably because I had such an incredible stay at the Parker Hotel. Seriously, this hotel is everything you could possibly want in an NYC getaway and I'm so glad I got to stay there. Why did I love the Parker New York so much? Well, I have a few reasons…
Location, Location, Location
If you want to take in all the sights of New York, I can't think of a better location than the Parker. Right in the heart of Midtown, it's walking distance from all the best spots in the city. You can step out in the morning and be in gorgeous Central Park in just a few minutes. I loved that I was able to walk to see the fabulous Moulin Rouge on Broadway too. New York is definitely a city that is best explored on foot!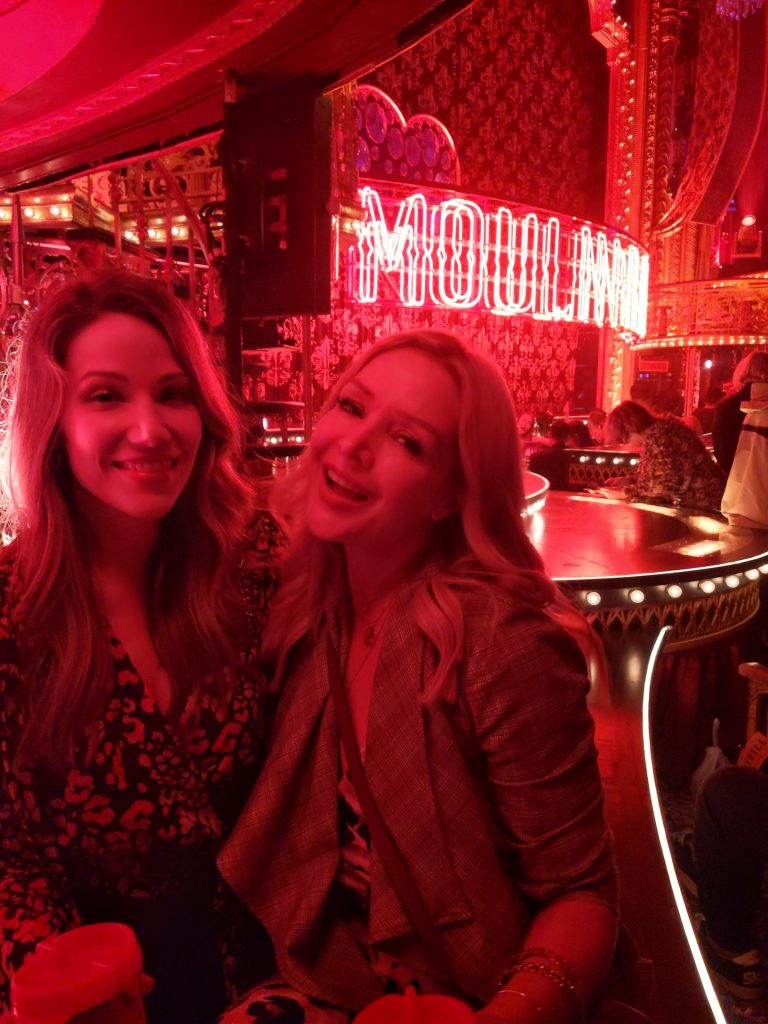 Bigger is Better
A lot of New York hotels are infamous for their tiny rooms – that's not the case at The Parker! My room was honestly one of the biggest I've ever stayed in at any hotel, I couldn't believe how much space I had. Think of it, two women sharing a room during New York Fashion Week and we had plenty of closet space and shelves for everything!! We did our makeup by the windows with stunning views of Central Park. Plus (if you can believe it) all the rooms are scheduled for a renovation soon. The next time I visit – or maybe the first time you visit – the place will have a fresh new look!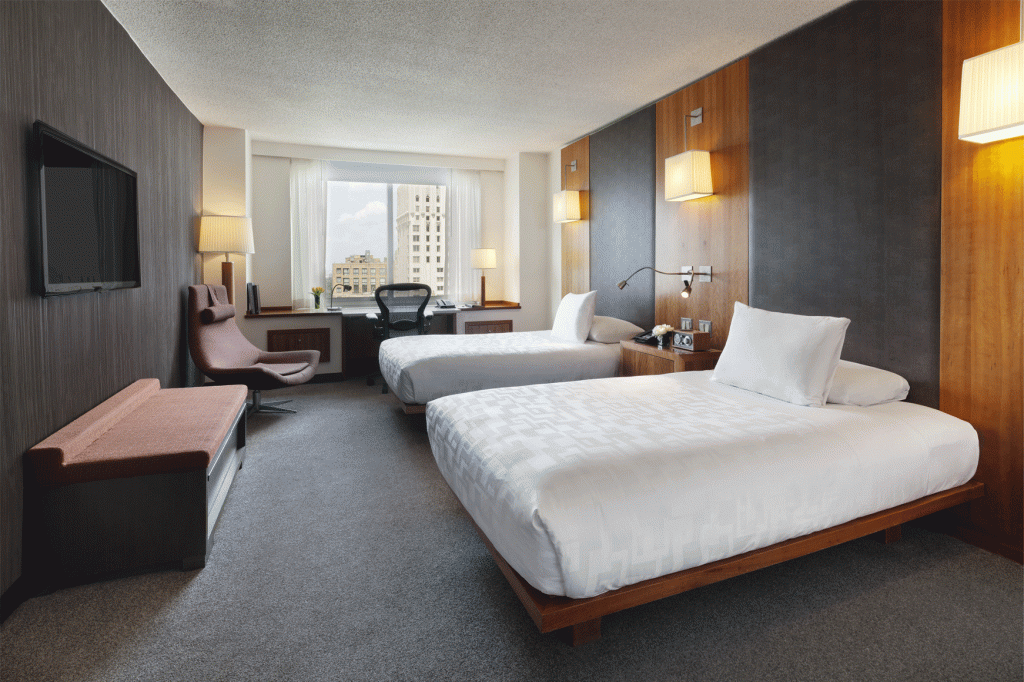 Fabulous Food
You know anything you try in New York is going to be amazing, but can we talk about the food options at The Parker for a second? For one thing, there's a secret spot inside the hotel called The Burger Joint. Not in the mood to dine-in? Then order from there via Seamless and have it brought straight up to your room. The breakfast in-room dining is amazing, and my personal favorite way to start the morning. And if want to wind down the evening with your favorite cocktail and fabulous gothic architecture and feels, then the Knave is your spot!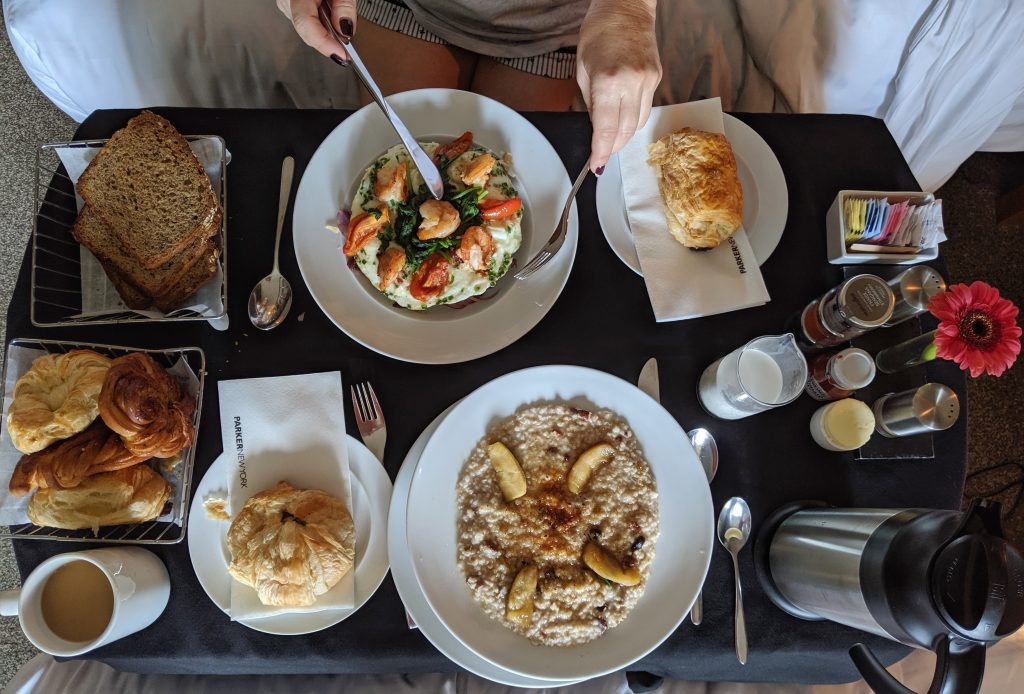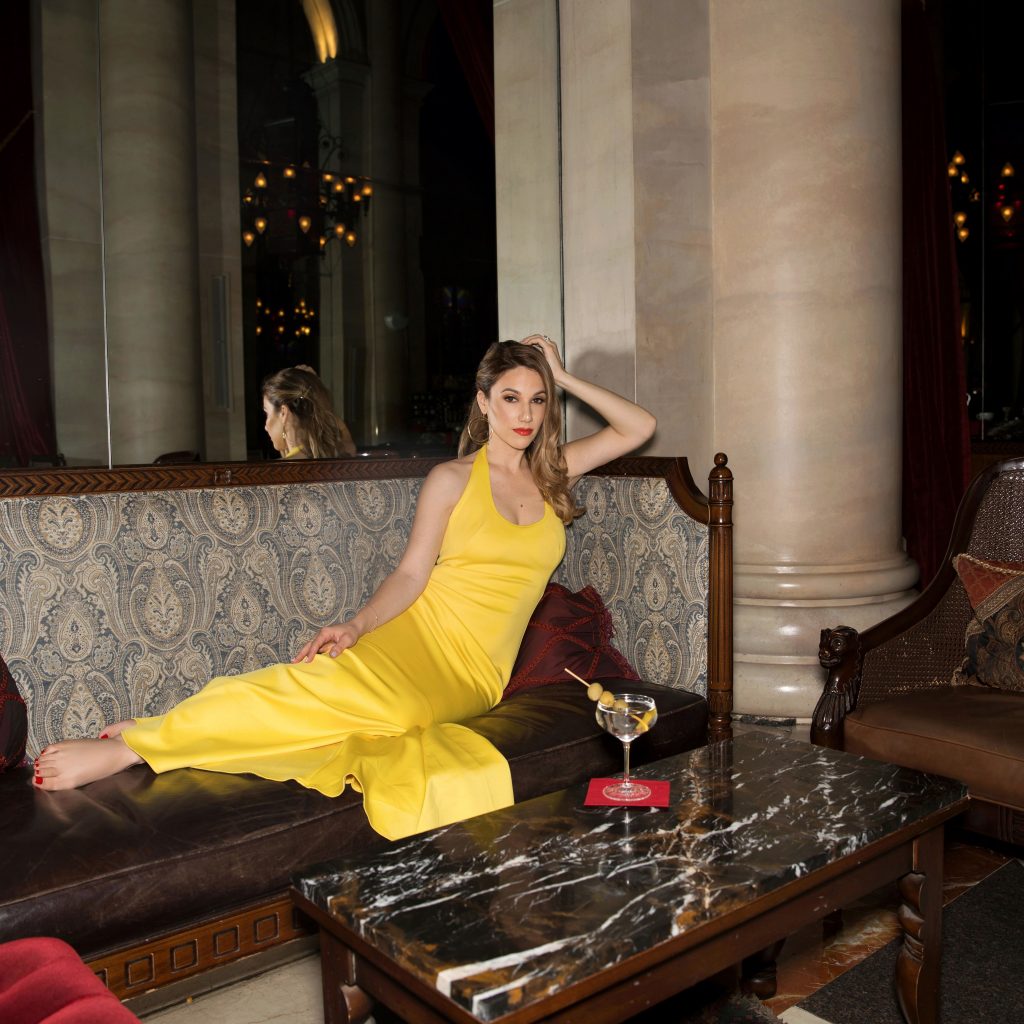 Going Underground
You can find any sort of beauty service your heart desires at The Parker and – much like the NYC subway – it's all located underground! The basement level has seriously everything you could possibly need. There's a full-service gym, a great nail salon called Tenoverten, and a makeup and beauty lounge called Blushington. It was so convenient to have a place to get my hair and makeup done for a photoshoot and full day and night out right downstairs from my room. The staff was incredible and I received so many compliments. Now that's New York magic!
A Personal Touch
When a hotel goes above and beyond to make you feel at home, it's really worth something. That's exactly what I can say about the team at The Parker. The concierge was super helpful and friendly – they even helped me to coordinate with UPS to get a package shipped off.
The hotel is also so beautiful and so Instagrammable, as you probably noticed on my feed! I was there during the tail end of the US Open, and the whole lobby was decked out to look like a tennis court. It's this kind of attention to detail that makes staying at a place like this truly unforgettable.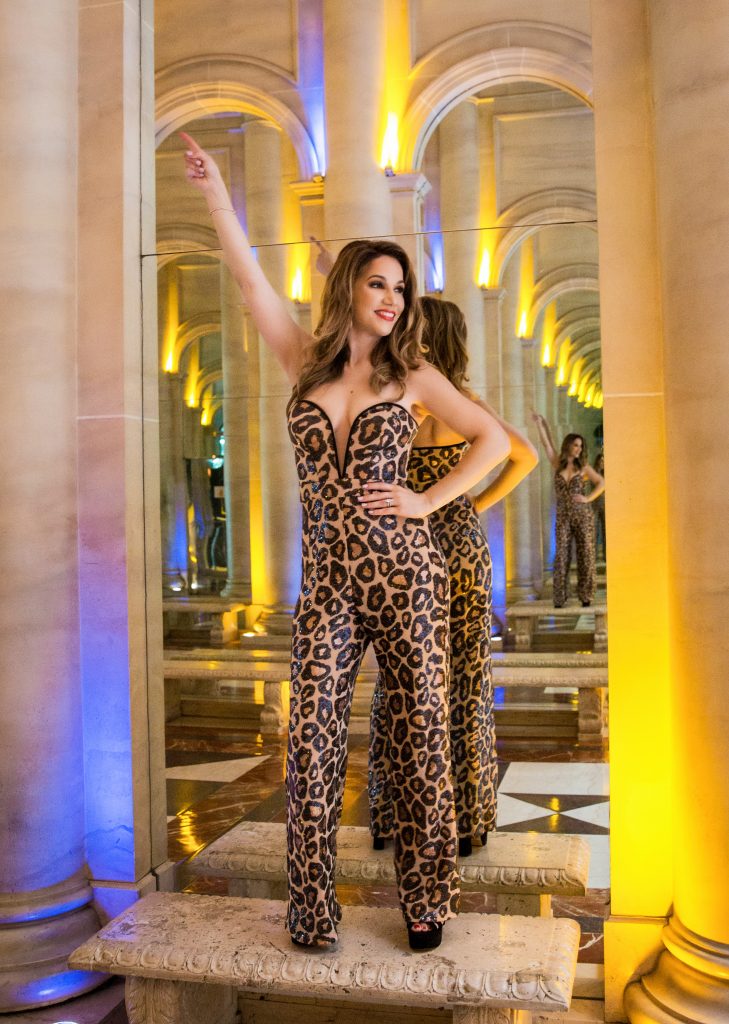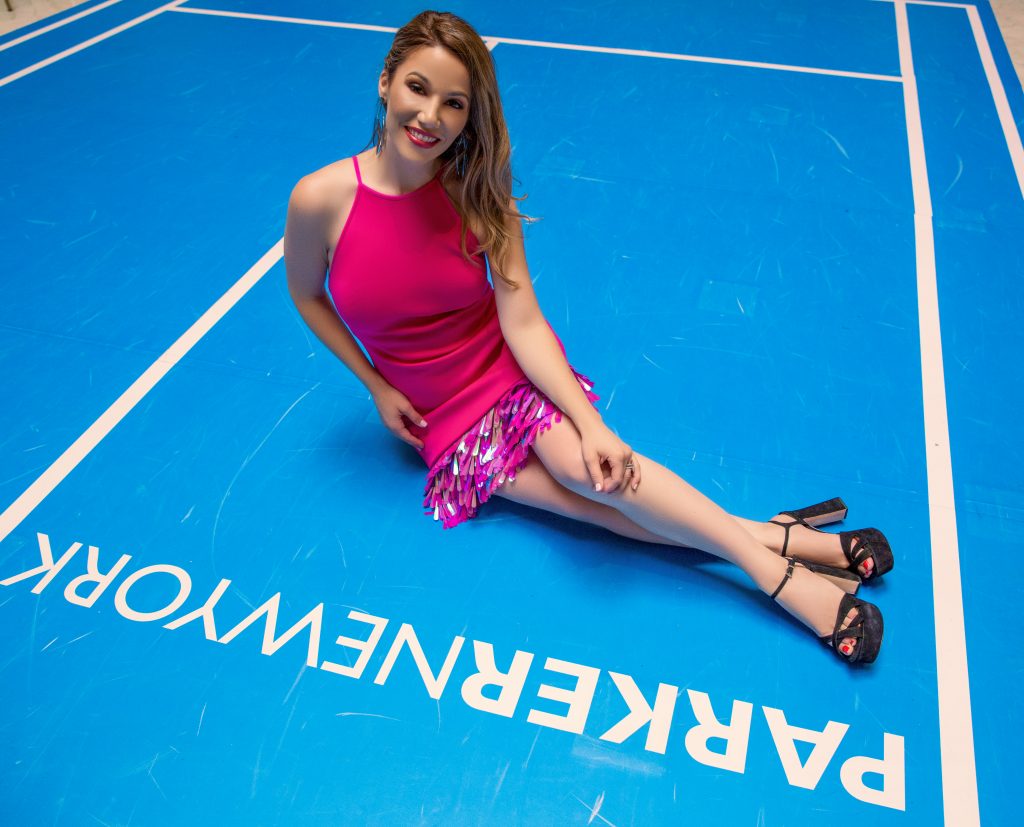 I want to thank the whole team for helping me have such a wonderful stay at the Parker Hotel. I can't wait to come back!
XOXO, Stuart