I spent a whirlwind week in New York earlier this month for Fashion Week, and I still feel like I'm recovering. I had such an amazing time in one of my favorite cities and got to take in some great fashion shows too. Even with all the hustle and bustle, I still found some time to check out a few hotspots that I've been waiting to try on this trip. And if you're planning a visit to the Big Apple anytime soon, I can't recommend them enough! Here are my Favorite Bars and Restaurants in New York City right now!
Up on the Rooftop
Is there anything better than sipping a wonderful cocktail or sampling a crisp glass of rose outdoors? What about doing that, but up above Manhattan on a luxurious rooftop? My friend Zia (@huntercollector) and I stopped by Mondrian Terrace on Park Avenue to enjoy the beautiful weather…and the cold wine!
They also have an amazing assortment of little nibbles and appetizers too. It's a great place to relax and catch up with friends while taking a break from all the Fashion Week chaos on the streets below!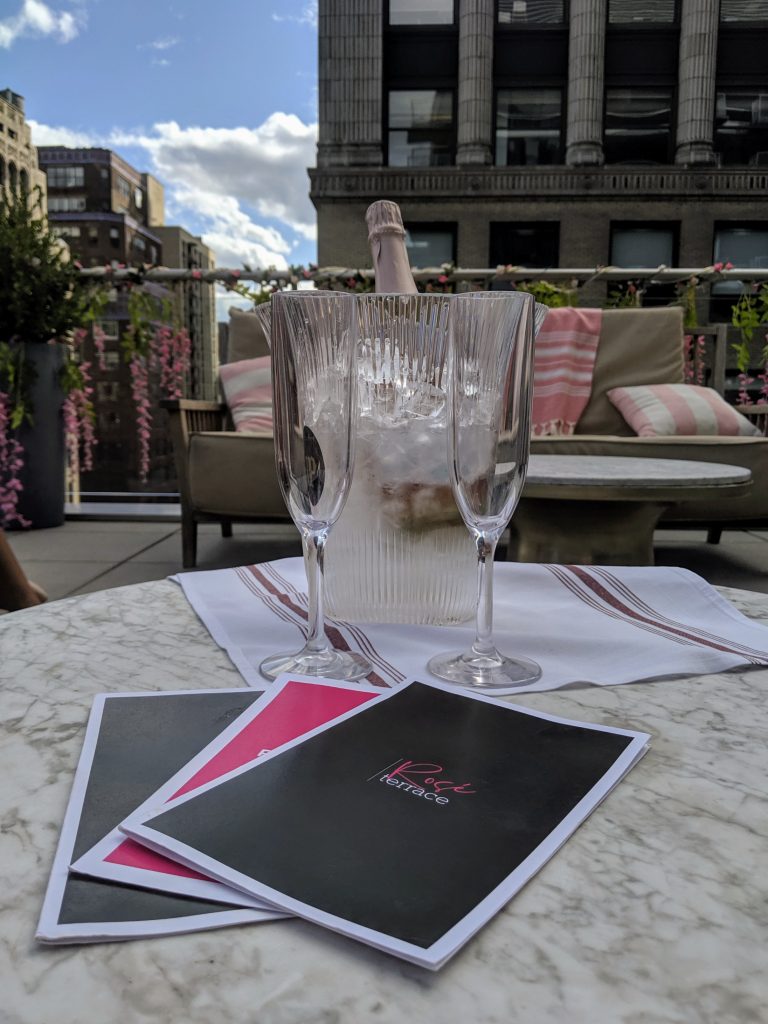 Delicious Dinners
After a day spent taking in the Spring 2020 shows and all the street style, you definitely work up an appetite. There are so many glamorous (and delicious) restaurants to choose from in NYC, it's almost impossible to choose…almost!
I had an incredible dinner at The Wilson in Chelsea. The food is outstanding – they specialize in fresh seafood, with a great selection of salads too. The brussel sprout tacos are not to be missed! Plus the cocktails? Also amazing.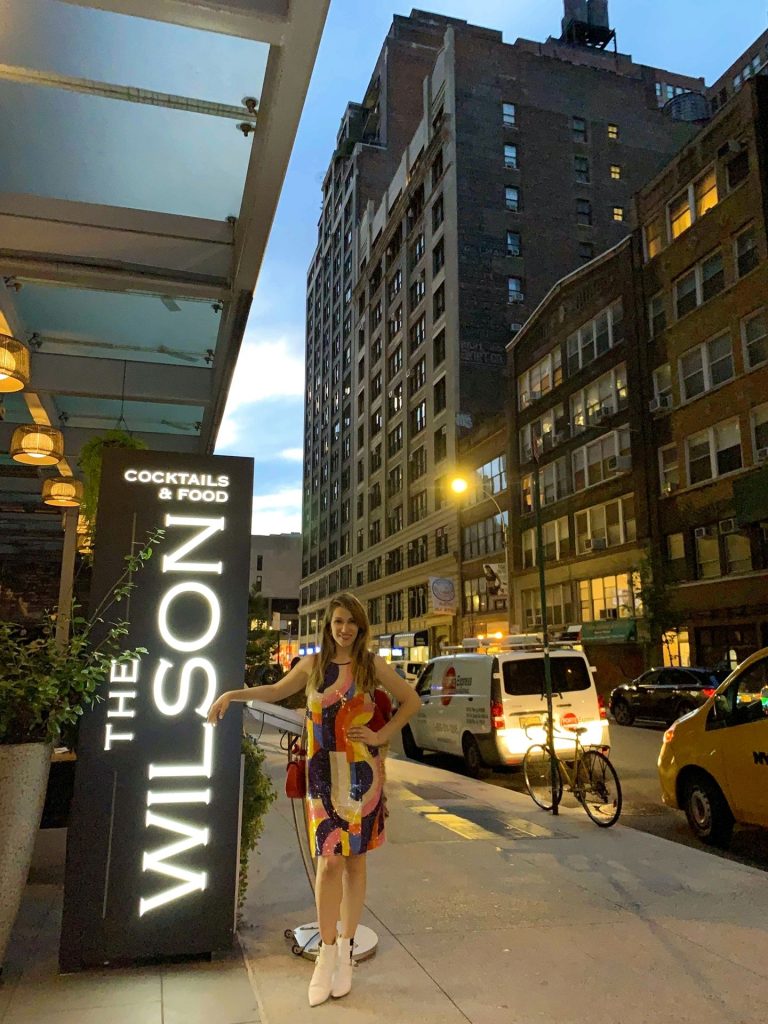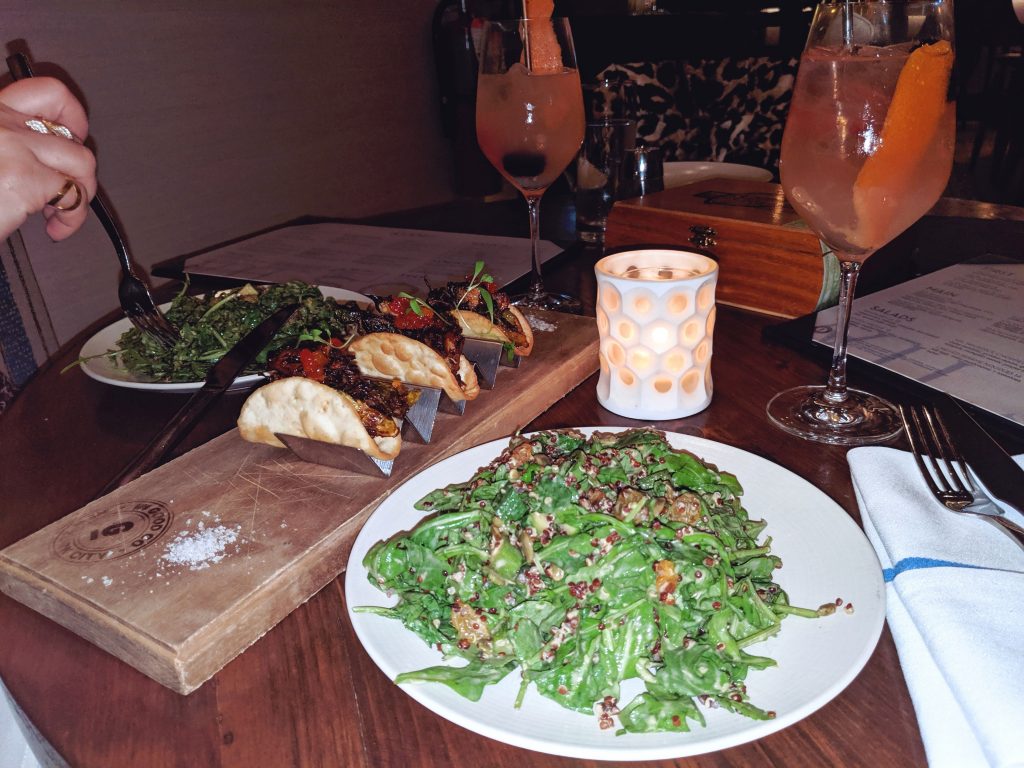 I also love that The Wilson is super dog-friendly and even has a menu for your furry best friend. And if you are looking to throw a fabulous event or party, they have an amazing event space! I couldn't resist a pic for the gram of course.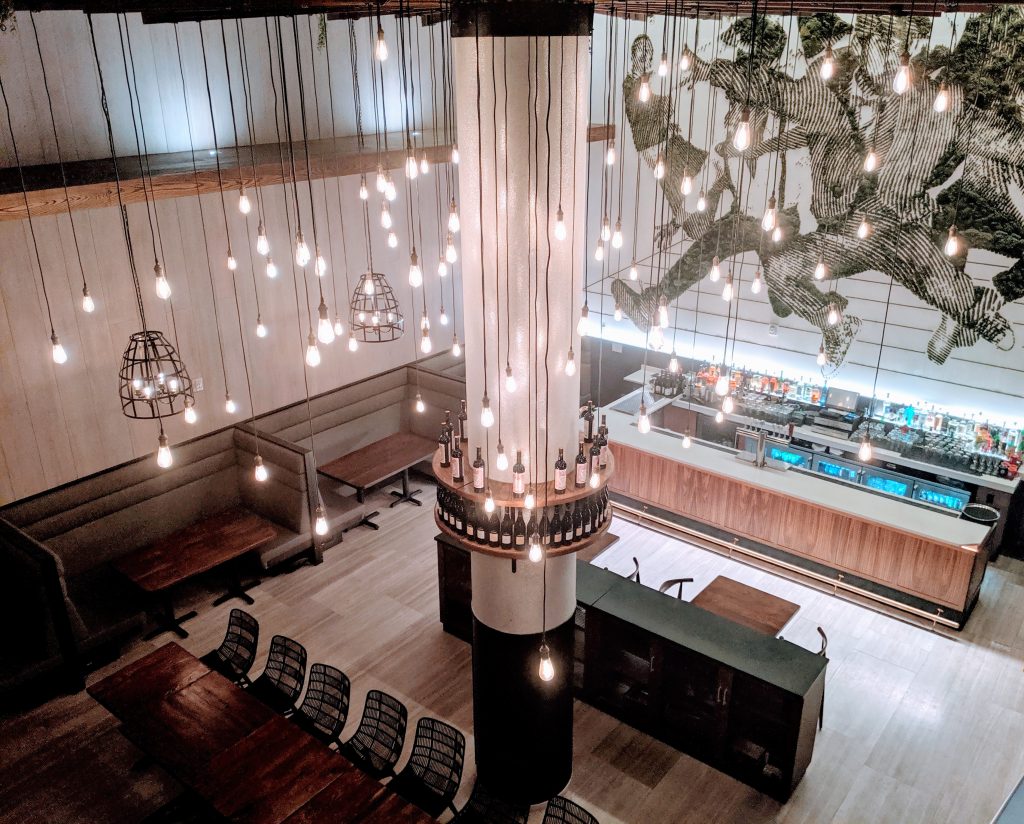 We also took in a meal at Woodpecker not too far away. Can we talk about the layout? The decor is so cool and rustic, plus the tables are spaced out right in view of the kitchen so you can see all the delicious dishes being made. It really makes you feel like part of the family.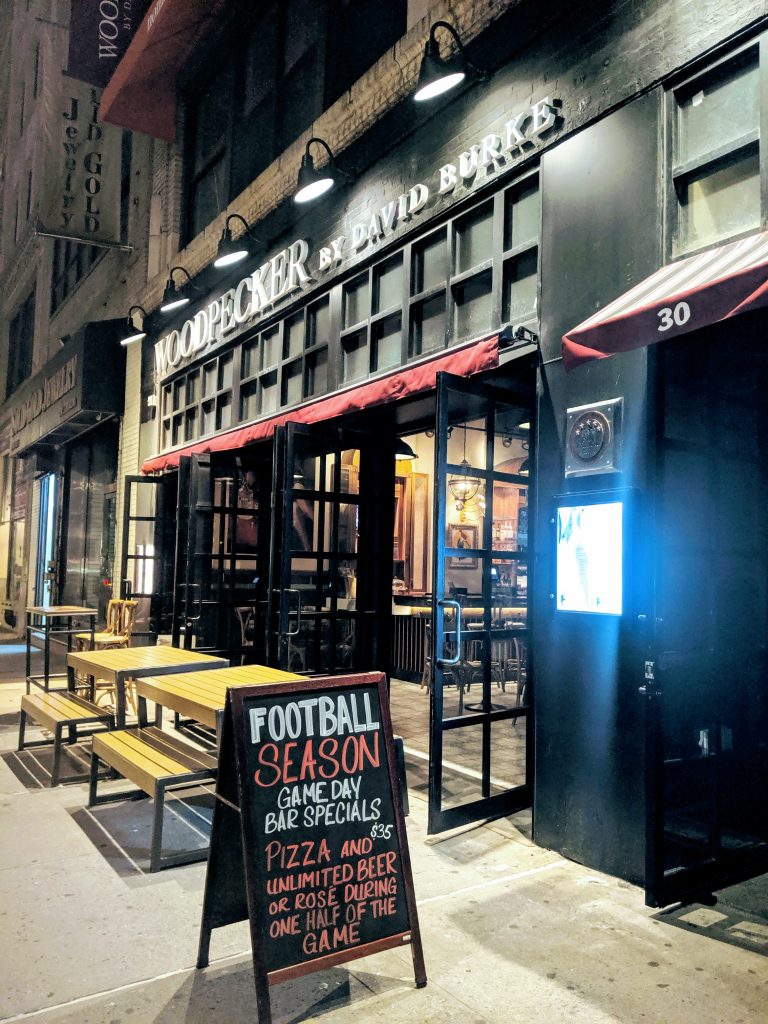 If you stop by Woodpecker, you'll definitely want to grab one of their fire-roasted pizzas. We devoured ours! I also had the lamb and we all split a salad that was delicious! Plus there's a great selection of wines along with some fun house cocktails to try. Next time I'm going back for brunch!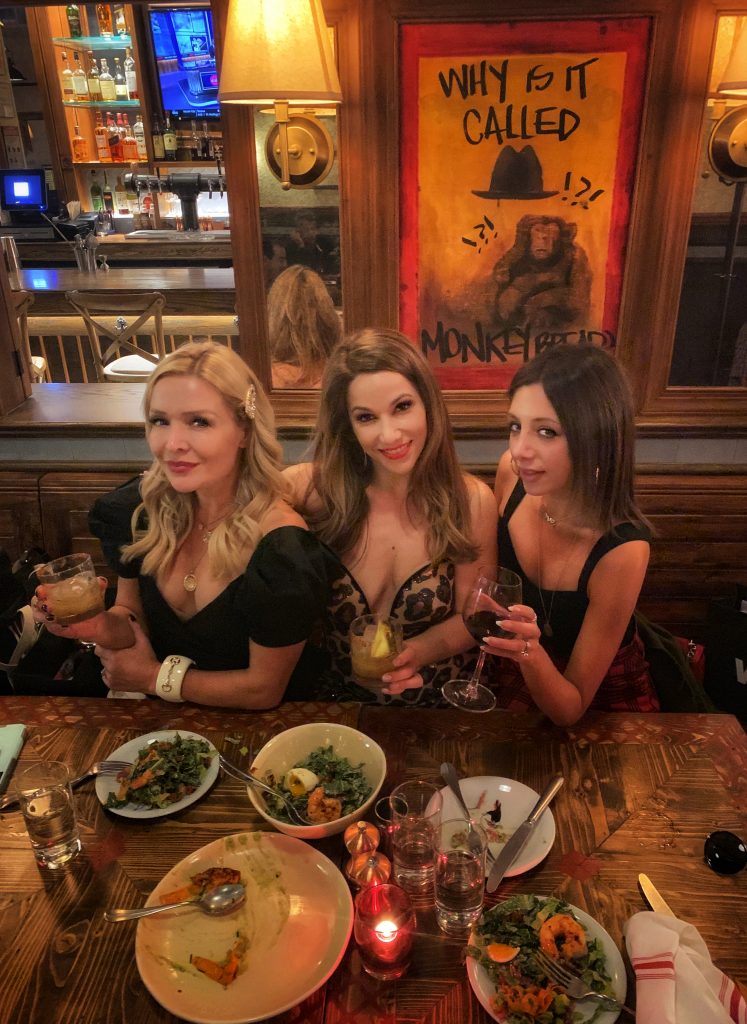 Raising the Bar
Whenever I'm traveling, I love ending the day with a relaxing drink in the hotel bar. It's a great way to unwind, and take in some serious people-watching too. I loved the broody, gothic atmosphere of The Knave at the Parker Hotel. Plus, they make some killer martinis! What's not to love? It's really conveniently located too, the perfect walking distance from all of the magical New York sites – Central Park, Fifth Avenue shopping, Carnegie Hall and Times Square. I also loved that they had a breakfast selection in the mornings. Espresso anyone?
View this post on Instagram
Winnie's Jazz Bar is another great spot for unwinding after a hectic day – with great music too! It's located right by Bryant Park and serves up delicious and classic cocktails, so if you're in the mood for a tried-and-true Old Fashioned or a Manhattan, this is definitely your place. There's live music every night too, so the atmosphere is always lively and fun.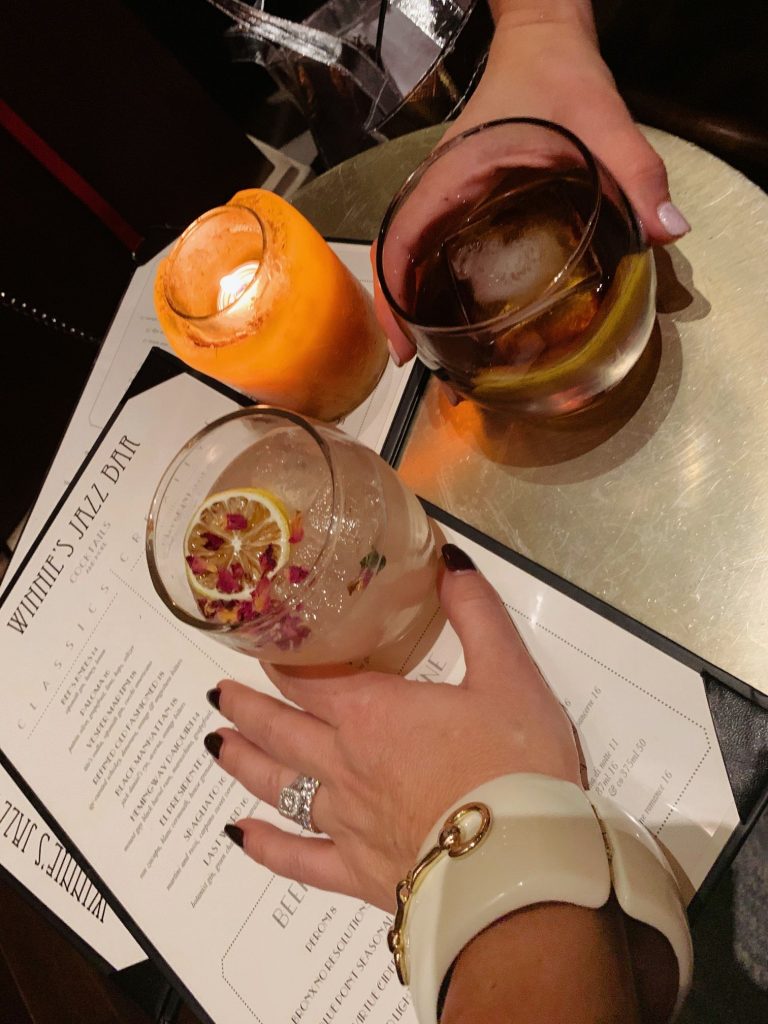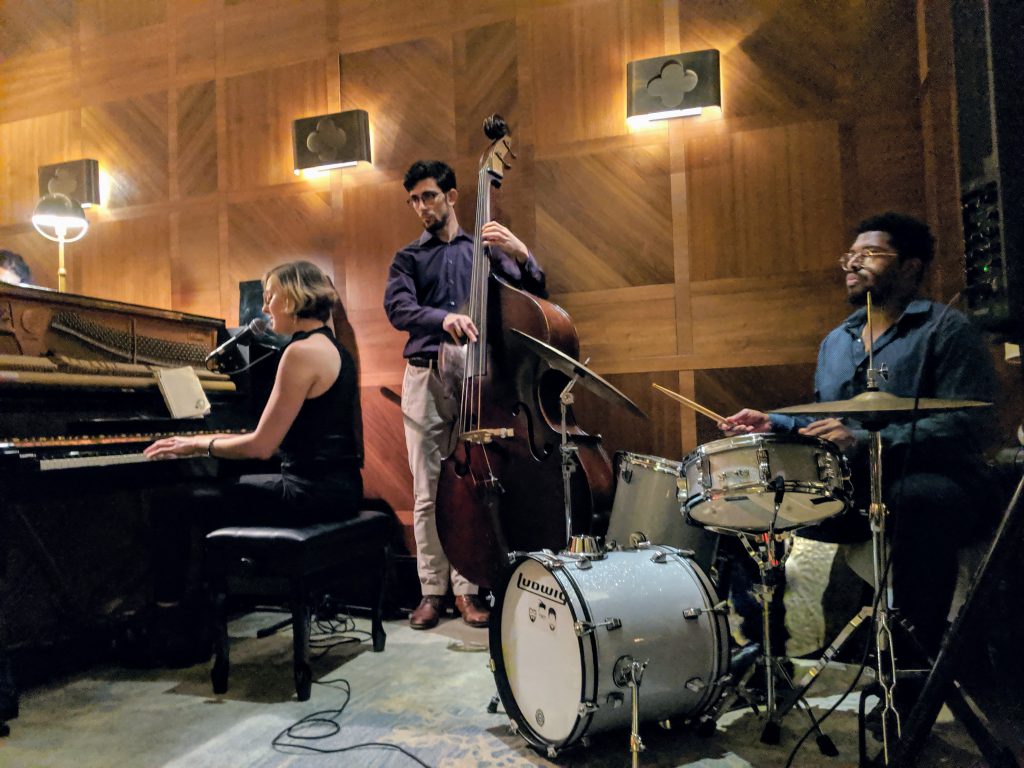 You may also enjoy my New York City shopping guide!
XOXO – Stuart