Style icon from Sex In The City, Carrie Bradshaw, once said, "women come to New York for the two L's: labels and love"; and she wasn't wrong. Crowned the best shopping city in the world by CNN, New York city is renown for its world-class shopping districts, big brands and boutique treasures. There are endless things to do in NYC, but every woman will have one thing on their must-do list: shopping in NYC. But don't get ahead of yourself just yet, as it's easy to get overwhelmed. What you need is a definitive guide to shopping in the city, to make sure you're scouting out the right areas, finding those hidden boutiques and not getting completely lost in the concrete jungle.
The Only Guide You Need For Shopping In NYC:
For luxury labels, take a walk through Manhattan
It is a rite of passage for any shopaholic to start their journey in Manhattan. Whenever someone mentions shopping in the states, one place you need to visit is Manhattan. Of course you'll have an idea in your head of what everything will look like and how you expect everything to be, which makes sense. When you do find that item you have always wanted, the idea of customer expectations does come into play as you'd expect a high level of customer service, especially with the amount you're willing to spend on that designer handbag. Walking down Fifth Avenue will take you through the whole length of the district, and on the way, you'll pass some of the best-known luxury boutiques and department stores in NYC. Think Bergdorf Goodman, Gucci, Prada, Michael Kors, Tiffany & Co and more. Then, if your Louboutins can handle it, travel the length of Broadway next – the longest street in Manhattan. There you'll find some mid-range labels such as American Apparel, Urban Outfitters and Topshop. Just thinking about the shopping potential of Manhattan is overwhelming, and that's why it's always helpful to get a little guidance. Just a bit of research can help you map out your route prior to the trip and keep things relaxed. If you do get worn out over the day, then don't worry as there are plenty of Instagram-worthy coffee shops and restaurants around there to take a well-deserved break in.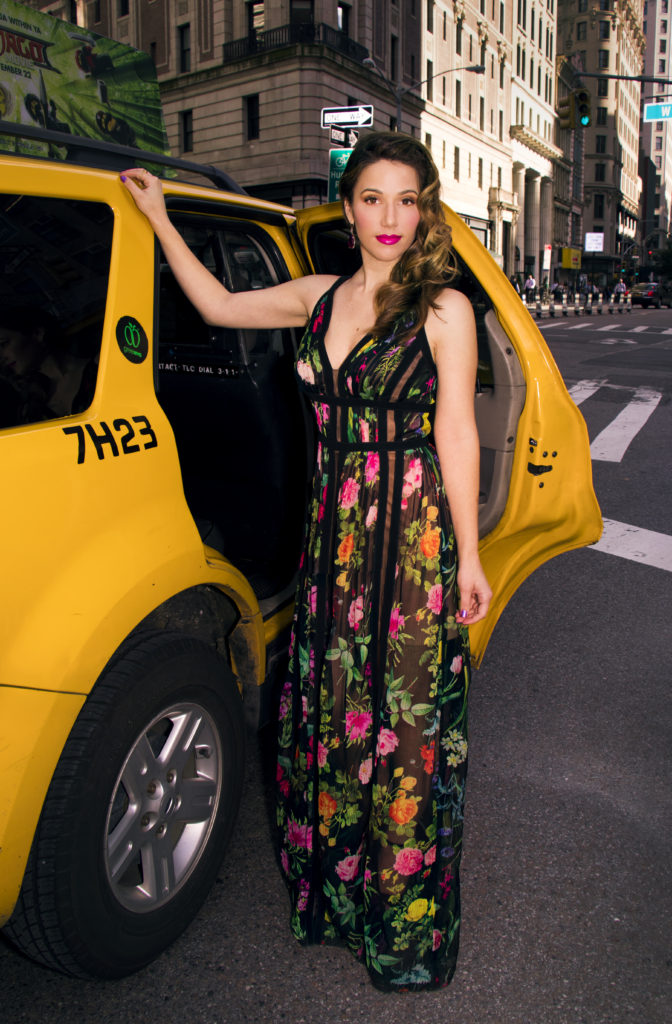 Get unique styles from NYC's boutique and thrift store offerings
Aside from the big brands and luxury labels, New York city is equally as famous for its independent boutiques and thrift stores. Be sure to check out the unique offerings in SoHo and the Meatpacking District, where you'll find boutiques on the west side, and independent labels on the east side. Adding these boutiques to your shopping itinerary will ensure that your closet is stocked with one-of-a-kind and unique fashions. And, if you're partial to a bit of thrift store shopping, then make a short detour to Williamsburg and East Village where you can find some real vintage treasures.
Hit the designer outlets for last season's gems
Although you'll most often need to venture into the greater New York region for these, make sure your NYC shopping trip includes some outlet malls. Outlets are a godsend, particularly for those of us who love high-end brands, but not so much their price tags. It may be from last season, but you can't say no to the huge discounts on offer. Woodbury Common Premium Outlet is a bit out of the city, but almost exclusively stocks goods from the high-end labels. Burberry, Prada, Gucci, Ralph Lauren and the likes can be found here. But you don't need to venture out of NYC to bag a half-price Balenciaga purse, as there's the Upper West Side's Bloomingdale's Outlet and Midtown's Saks Outlet which will both keep you occupied for hours.
When it comes to shopping in NYC, it's important to plan your spree strategically. Know which districts to head to for the luxury brands, independent labels and bargains. Organize your day by how much walking or traveling will be involved. And most importantly, don't be afraid to search for a good deal. It's easy to become overwhelmed in the world's greatest shopping city. However, once you're in it, you'll find yourself losing yourself in the best way possible.