It's unavoidable, but Labor Day weekend is officially upon us. Back to school season, Fall, pumpkin spice…it's all right around the corner! Still, I think this weekend is a great opportunity to enjoy the warm weather with a day spent by the beach or the pool.
I've talked a lot about my top fashion trends to try for summer 2019, but when it comes to swimsuits this season, I'm all about one-pieces. Hey, sometimes we all want a bit of extra coverage! Nowadays it seems like there are so many great options that have plenty of style and personality. Here are just a few of my faves…
Labor Day Swimsuits – Colors and Florals
LaBlanca Swimwear is such a great website for one-piece bathing suits. I love the bright colors of the Go With the Flo-Ral Ruffle Mio. The frills along the neckline are so playful, plus it has a built-in tummy shaper for smoothness. It also comes in black and navy. The Rise N Shine Bandeau style is a pretty color for this time of year, plus the strapless design means you won't have to worry about tan lines – just don't forget your sunscreen.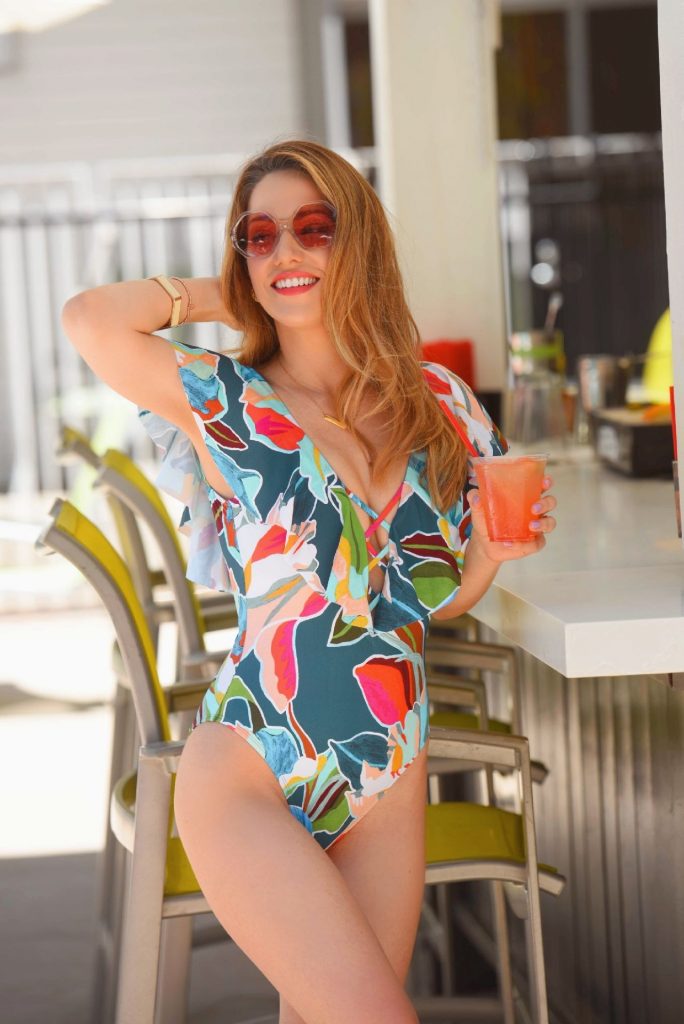 The Vintage Floral Ruffle Byoot Swimsuit by Patti + Ricky has such a fun retro look. I love the little details like the dainty flowers and buttons. There's also the Vibrant Red Byoot Swimsuit from the same website. I'm obsessed with this fiery red color. It's very Baywatch, no? Throwback in the best way.
View this post on Instagram
View this post on Instagram
Labor Day Swimsuits – Not So Basic
Since I'm already starting to have fall fashion on the brain, my mind is definitely thinking about chic black. When it comes to one-piece swimwear I really like LaBlanca Swimwear's Island Goddess One Shoulder Mio. It's really modern and sleek, and I love the corset-style back.
The Causeway by Summersalt is another great style for the season. It's got plenty of coverage, but the sheer panels look like cool cutouts. I also really like Summersalt's Plunge swimsuit too. It's classic and sexy. What's not to like?
View this post on Instagram
View this post on Instagram
Labor Day Swimsuits – Figure it Out
A lot of my favorite one-piece bathing suits are really versatile and figure-flattering too. I love the idea of wearing a swimsuit off the beach too – it doubles your outfit options on vacation! Jypsea Local's Copper Shelly One Piece has a great belted waist that creates such a nice hourglass figure. Plus you can definitely wear it as a bodysuit with a skirt for dinner after the sun sets. Two in one!
View this post on Instagram
Trina Turk's Cabana Solis's V-Plunge Swimsuit also has a drawstring waist that's really flattering. Plus that vibrant mango color is perfect for day and night.
View this post on Instagram
What are your Labor Day weekend plans?
If you're looking for a fun getaway in San Diego, I suggest the Loews Coronado Bay Resort!
Also, check out my tips on how to be stylish even in the summer heat and my summer makeup must-haves.
XOXO – Stuart