This post is sponsored by SHE Media and FOX.
The nostalgia is real right now! If you didn't know, a long-awaited BH90210 revival is on the way, and the OG cast is back! This summer I've kept a close eye on all things BH90210, and now the first episode is less than a month away. The first episode airs August 7th, 2019 at 9/8c on FOX and yes, I have already cleared my calendar for that night. BH90210 was more than just a TV show to me; it was my teen and pre-teen years! I'm super-ready to see the old gang and relive some of my glory days–although this time around my eyebrows will look a lot better. Keep reading to find out how I'm getting ready for the big return!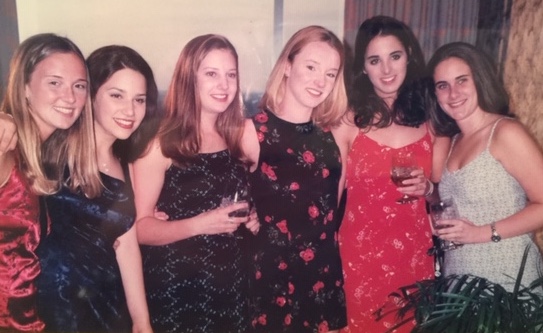 My High School Graduation Party with my Besties!
Looking at All My Old Photos
It's crazy that a TV show can be so tied to my memories from back in the day, but seriously, the BH90210 characters were a huge part of my own high school experience. The show started airing when I was in middle school (Jason Priestley was my very first crush!), so it was a staple of some important years in my life. Once I hit high school, I began to relate to the storylines. I was a cheerleader and musical theater junkie with a great group of friends, and some of the things my favorite BH90210 characters faced helped prepare me for the different challenges I dealt with. Some of the funnier episodes were a little too relatable…including one particular hair disaster that I hope there are no surviving pictures of. Oh, Brenda. We've all been there.
My Cheerleading Squad – I'm top row middle with freshly dyed darker hair to look like Brenda
Found this gem in my yearbook
Rewatching All My Favorite Episodes
I mean, I never stopped watching the OG BH90210. I can't wait to see where they take this new limited series. 2019's BH90210 is a fresh spin with a lot of OG characters on board, playing "heightened versions" of themselves. I'm dying to see what they do with this idea! I've been glued to the @bh90210 feed on Instagram (everyone looks AMAZING) and drooling over the Peach Pit pop-up restaurant promos. I've always followed the actors as well as their characters, and it's been so amazingly cool to see their excitement over this project.
Making Milkshakes and Mega Burgers in Honor of the Peach Pit
I may not make it to the Peach Pit pop-up restaurant, but you can bet I'll be making some serious diner fare to prep for the big comeback. My Mega Burgers with bacon, cheese, avocado, and grilled onions never disappoint, and I'm even going to try my hand at peach milkshakes because…what other flavor would do for BH90210? I'm also planning other diner dishes to serve up on the big night, and there will be no leftovers because I will also be: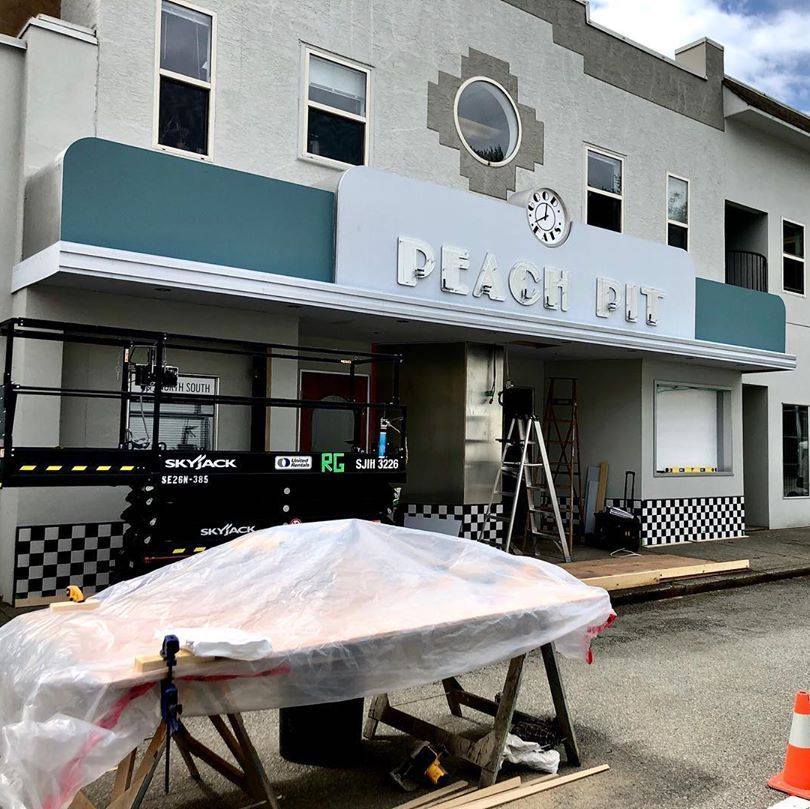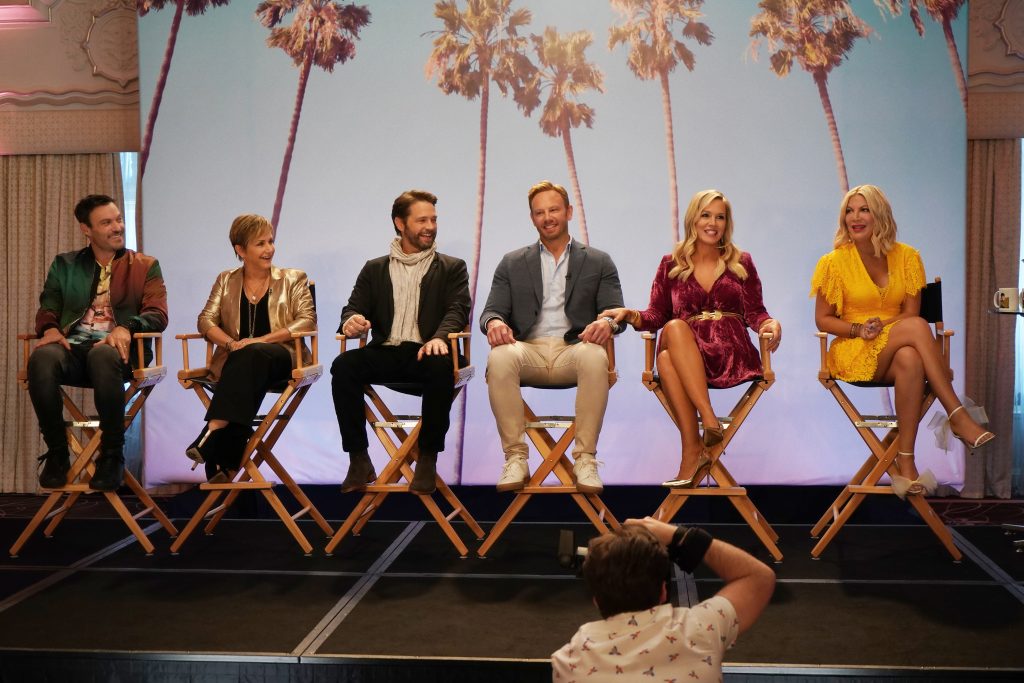 Hosting a BH90210 Bash!
That's right; we're all going to be throwing on our super-fly threads from back in the day and busting a move like Brian Austin Green! BH90210 is first and foremost a show about friends navigating life together, so that's exactly how I intend to experience the new episodes…surrounded by friends. Besides, I already know that I'm going to need to talk every last detail over the second the first episode ends.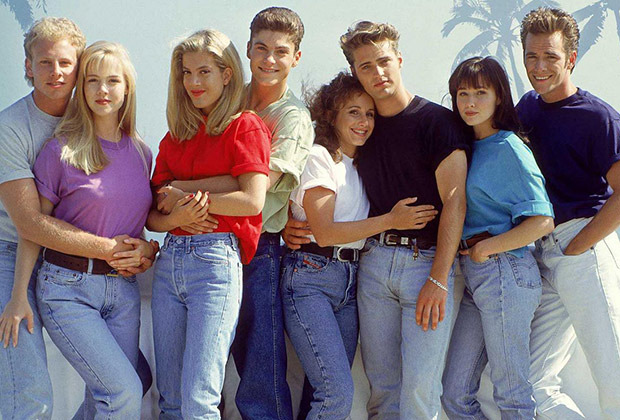 Squad goals forever! And can we please talk about this amazing denim!!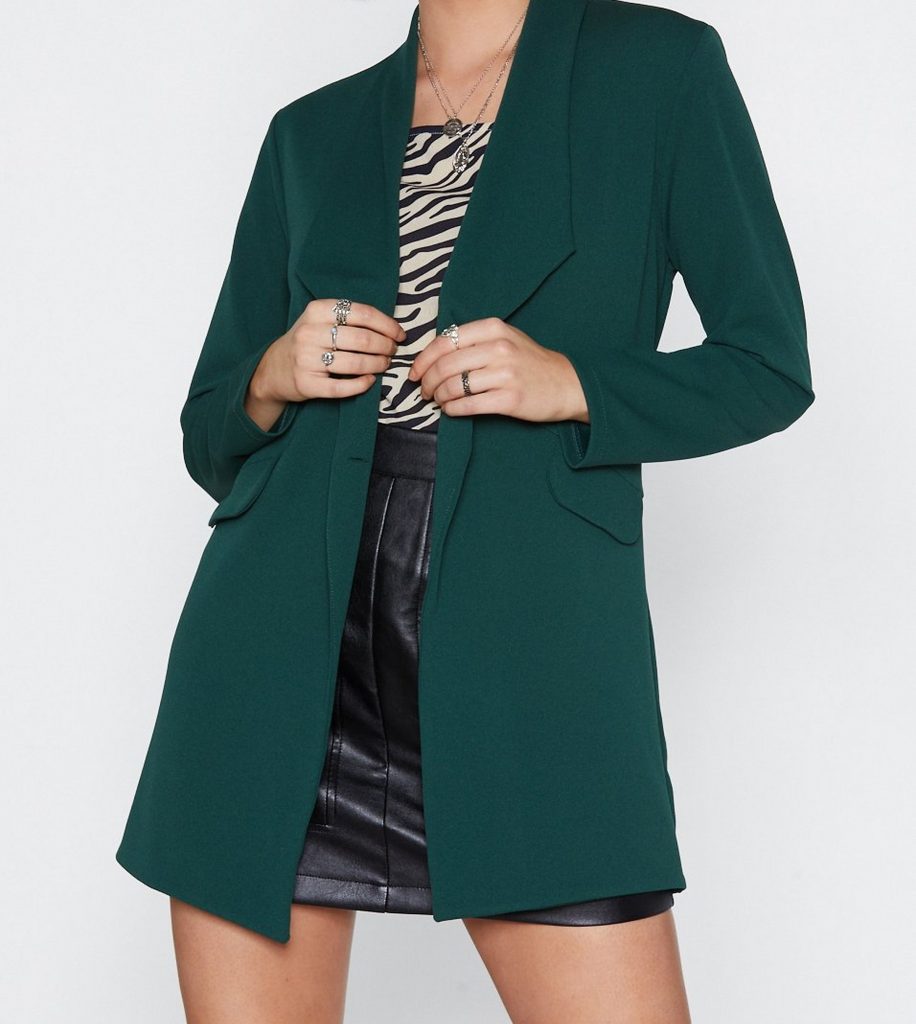 I've got my best 90s power blazer ready!
Calling All My High School Besties
We're all living in different parts of the country now, but the BH90210 comeback is the perfect time to reconnect. Even if we won't be physically watching the show together, it will be super fun to talk about old times, catch up on what's new in our lives, and speculate about the rest of the new season. After watching the BH90210 crew grow and change for all those years, it's pretty cool to be able to talk about how we've done the same.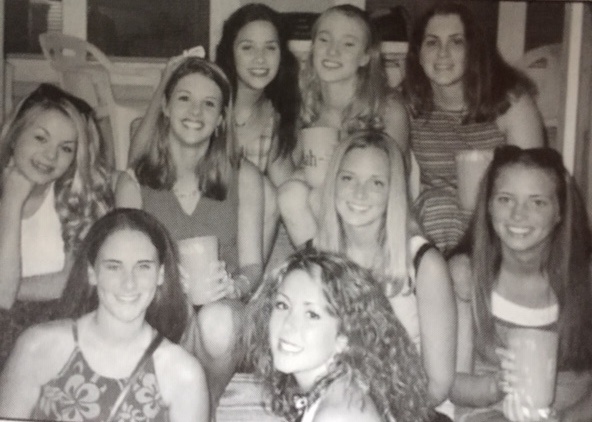 We look like such babies!!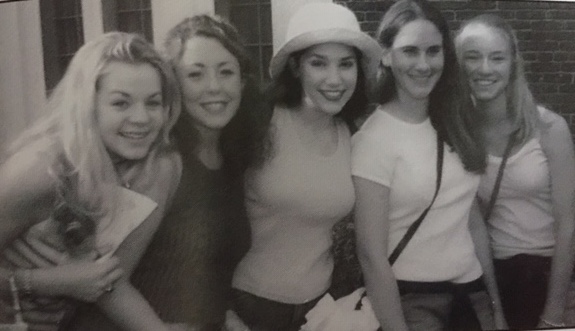 I clearly need to bring this hat back right?
Are you as excited as I am? If you're a BH90210 fan, make sure to tune into FOX on August 7th at 9/8c with me! Follow @bh90210 on Facebook, Twitter, and Instagram for more info and make sure to include the hashtag #BH90210 when you comment!