Now that we've celebrated Memorial Day and the Fourth of July, get ready for the invites to start rolling in for summer white parties! Themed parties are so much fun, but they can also bring added stress when deciding what to wear. Here's some outfit inspiration on what to wear to a white party!
Sexy White Dress
Going for a sexy, curve hugging look? Own it! Hey, you work hard for that body! One of my favorite places to shop when I'm going for a sexy dress on a budget is Runway Luxe! I love their The Midnight in Paris Midi Dress (pictured above) that features ultra soft faux suede material and a fitted silhouette. And this dress is SO comfortable, which is important if you are going to be wearing it for a long time. Another great choice if you are looking for something super tight is Runway Luxe's Suede Essential Midi Dress! This piece features a soft faux suede material, a fitted silhouette and stretch material that compliments your figure. I love the scoop-neck with thicker straps and snug fit for those dangerous curves of yours! P. Diddy's white party here you come!
Classic White Dress
Looking for a sophisticated silhouette for a more upscale look? I LOVE the white dress selection at VeronicaBeard.com
! Are you attending a soiree in the Hamptons or a stylish cocktail party? Add one of Veronica Beard's fab blazers for when the sun goes down. I am so crazy for this look! It is so timeless and chic! Throw on a pair of of Giuseppe Zanotti Women Shoes
and you'll be ready to take on the world! This is the little white dress in it's perfection!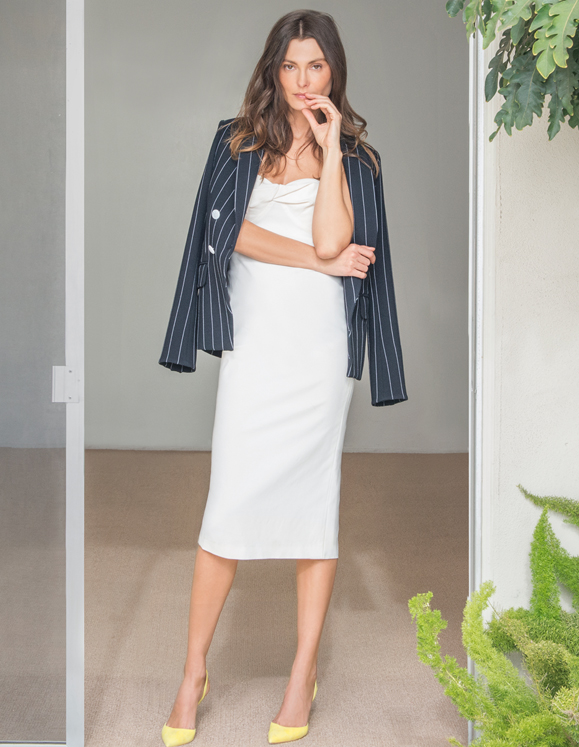 Daytime White Dress
Heading to a beach or pool daytime party? Or even to Sunday Funday white party or picnic? Then this off the shoulder cotton crochet dress from Tilly's is perfect!! Get ready for all the guys to swoon over you! Click the image to get all of the details and get ready for attention. Seriously just looking at this dress makes me want to drive to Malibu right now! Also Tilly's has a great selection of swimwear and they have a sale going on right now so check it out! Buy One, Get One 50% Off Women's Swimwear!
Formal White Dress
Finally are you attending a charity event or formal white party? Here's a look I put together for one of my favorite parties of the year White Light White Night which also serves as a major fundraiser for the incredible Charity Walk With Sally, an organization that is dedicated to providing free mentoring support programs and services to children of parents, guardians or siblings who have cancer or have succumbed to cancer. This is such a spectacular event and it is so fun to dress up! When the sun goes down and see everyone dressed in white it creates this beautiful purple glow. Last year I really went for the Princess look in a jeweled Adrianna Pappell gown and a braided updo! Hey, never be afraid to shine! And I hope to see you this year at White Light White Night on July 23rd in El Segundo!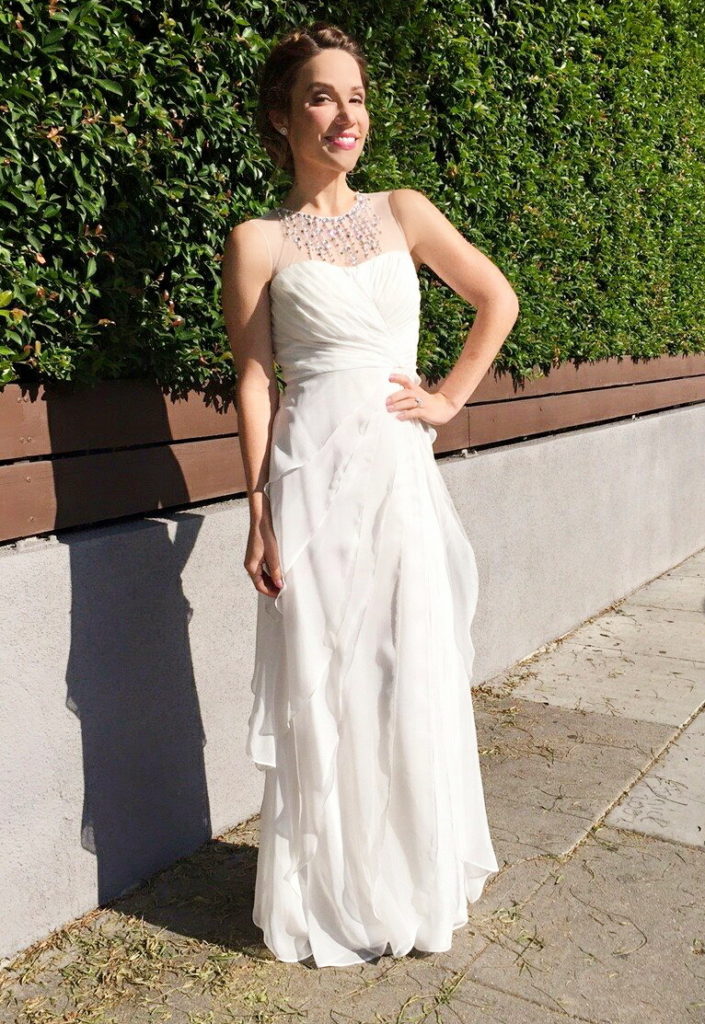 I hope you've found some inspiration! And I suggest keeping the makeup fresh and glowing! A neutral eye and a pretty pink, nude or coral lip will look gorgeous! I love the lip colors from Elf Cosmetics and right now they have some killer summer specials you should check out! For a limited-time, get Free shipping on all orders $25+! No code needed. Offer valid 6/1-6/30.
Enjoy summer everybody!! xoxo – Stuart