Mexico City has been on my bucket list forever, so I decided to treat myself to an early birthday present and spend 4 days in La Ciudad de México. I'm SO happy to share that Mexico City did not disappoint! No matter what you're in the mood for, Mexico City has got you covered. There is so much to do in this vibrant, bustling city, so I've curated a list that will satisfy your inner tourist, foodie and adventurer! Here are 10 Amazing Things to do in Mexico City:
1. Take a tour of the Teotihuacan Pyramids
I highly suggest driving the 50 minutes outside of Mexico City to see the Teotihuacan pyramids! Snap memorable pics from the top of the Sun Pyramid and the Moon Pyramid while getting in a good workout. To avoid the crowds, head to the Teotihuacan pyramids first thing in the morning. It gets quite hot in the sun, so you'll appreciate the morning temperature and you'll get to see the third-largest pyramid in the world in a more peaceful environment. Neither the Aztecs nor modern archaeologists have uncovered the secrets of these massive ruins, so let your imagination run wild! According to precise astronomical measurements and filled with the bodies of sacrificial victims, Teotihuacán was perhaps a place where rituals were performed to keep the end of the world at bay. But once again, no one really knows. I'm a huge fan of Viator, so I booked this tour that included hotel pick-up, an archaeologist to guide me around the pyramids, and a fun tequila tasting and lunch afterwards.
2. Go see the Lucha Libre wrestlers
You absolutely must experience one of Mexico City's favorite sporting events — wrestling matches known as lucha libre. Shoot back some tequila, join the local crowds and root for your favorite wrestler. Watch out, the women are just as fierce as the men! You can pretty much check out a show any night of the week and can easily get tickets. The two most popular venues are Arena Mexico and Arena Coliseo. You can book tickets directly through the venue or do what I did and book a tour through Viator. I booked this tour solo, so I liked having a group to go with and a guide to ensure everything ran smoothly and I felt safe!
3. Get lunch at El Parnita
Satisfy your Mexican foodie with a long lunch at El Parnita. I suggest ordering a ton of different options, the plates aren't overwhelmingly big so you can try a lot of delicious things. The ceviche is a must as well as some mezcal to sip on. Please note to sample things before you take a big bite. Otherwise you might mistake habanero peppers for eggplant like I did. Only took me 30 minutes to recover …. LOL. You can watch my whole lunch experience right here and see everything I ate:
4. Explore the Trajineras de Xochimilco
Head south of Mexico City to experience Xochimilco, a marine ecological reserve and UNESCO World Heritage site. Step aboard a 'trajinera,' a colorful flat-bottomed boat, and drift through waterways dotted with floating gardens of flowers. You can invite mariachis on board to perform for you for around 100 pesos. Pretty much everything you need will come floating up to you from a made to order lunch and beer to souvenirs to take home. This is a very fun experience!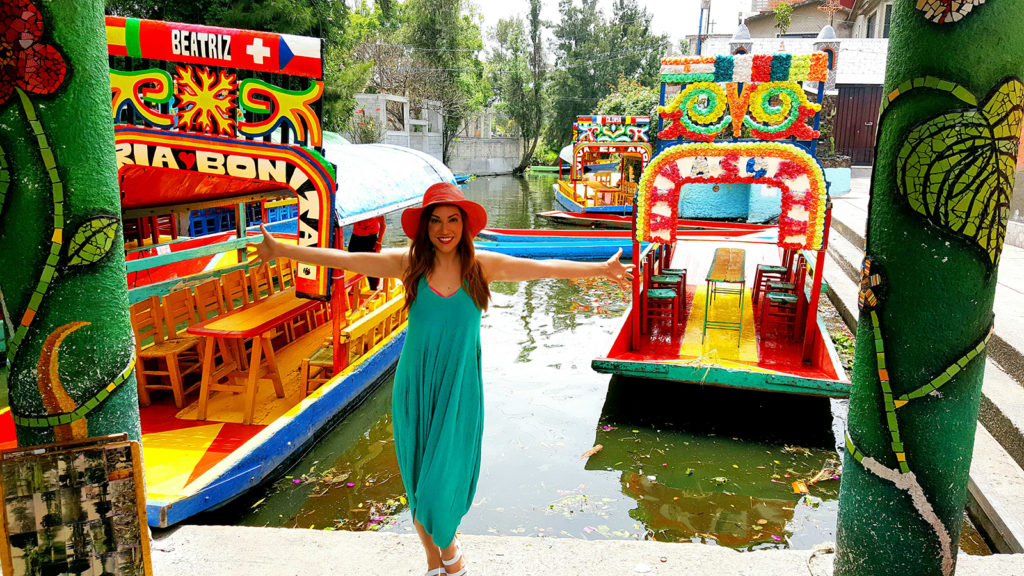 5. Go to the Islas de las Muñecas (Island of the Dolls)
If you are looking for a truly unique, perhaps scary and off the beaten path experience then continue on your trajinera to Isla de las Muñecas. This is by no means your typical island! This very small island is home to hundreds perhaps thousands of hanging, decomposing, and sometimes decapitated dolls. Pay 10 pesos to take the tour and hear the story about how the island came to exist. No spoilers here, you should experience the history upon arrival.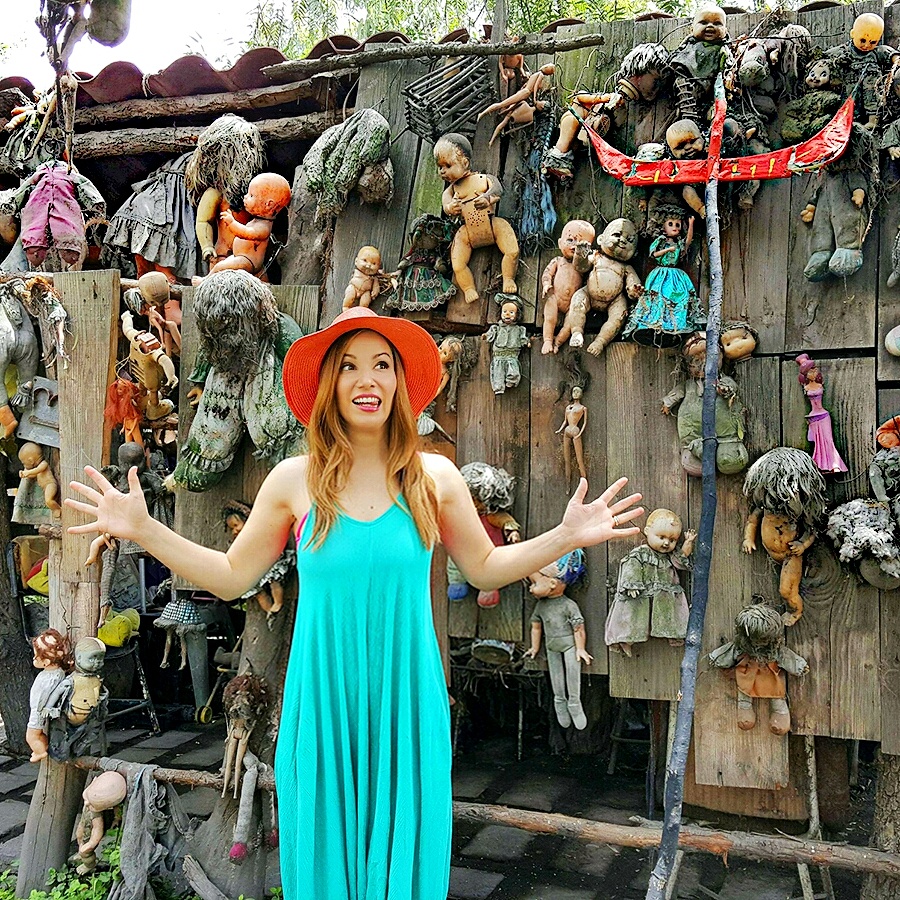 6. Have cocktails at Fifty Mils at the Four Seasons Hotel Mexico D.F.
If you love crafted cocktails and a stellar bar scene, then plan to saddle up to the bar at Fifty Mils and try some of the most inventive cocktails I've ever had! The mixologists are absolutely top notch and the food is excellent too. I suggest you make this your one stop for the evening and take your time sampling their unique menu. And of course when you have some of the best bartenders in the world at your service, don't be afraid to go off book and ask them to make you something special. And do take some time to explore the beautiful property at the Four Seasons Hotel Mexico D.F. – there are lots of Instagram worthy photo opps!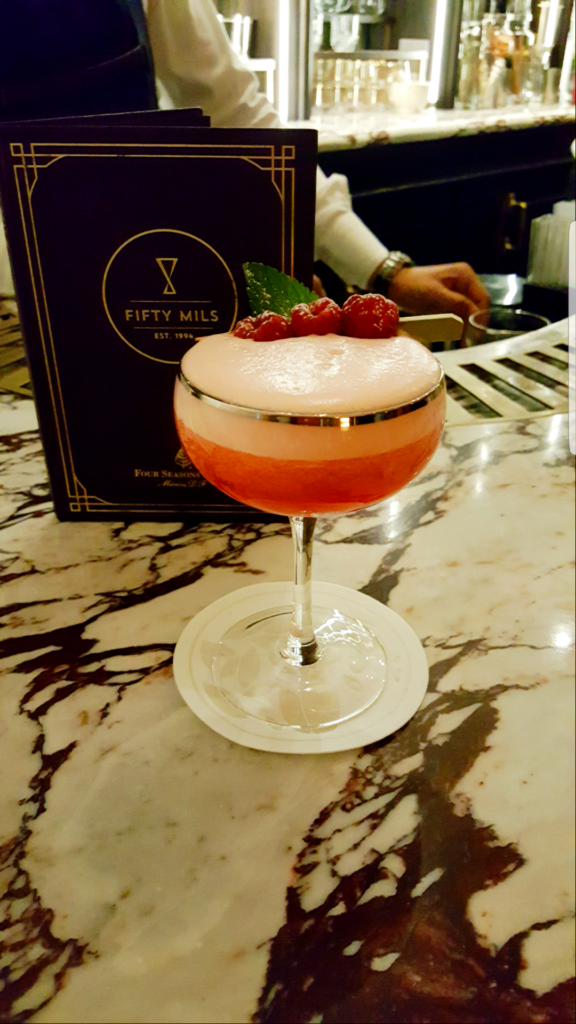 7 . Go to a Traditional Market
Whether you are in need of a Lucha Libre mask or a beautiful blouse, there is no shortage of shopping opportunities at the various traditional markets in Mexico City. Consider this your one stop shop to check everyone off your shopping list. Fellow color addicts try to keep things under control, you will want to buy everything! Here is a particularly good market to visit!
8. Visit Frida Kahlo's former home and museum also known as the Blue House or La Casa Azul
La Casa Azul or the Blue House is a historic house museum and art museum dedicated to the life and work of Mexican artist Frida Kahlo. Located in the Colonia del Carmen neighborhood of Coyoacán in Mexico City, the Frida Kahlo Museum is where Frida Kahlo was born, where she grew up, lived her famous life with Diego Rivera and eventually died. Head to La Casa Azul in the morning and take a self-guided audio tour. Be sure to take a picture in front of the famous cobalt blue walls and then stay in the area for lunch and explore.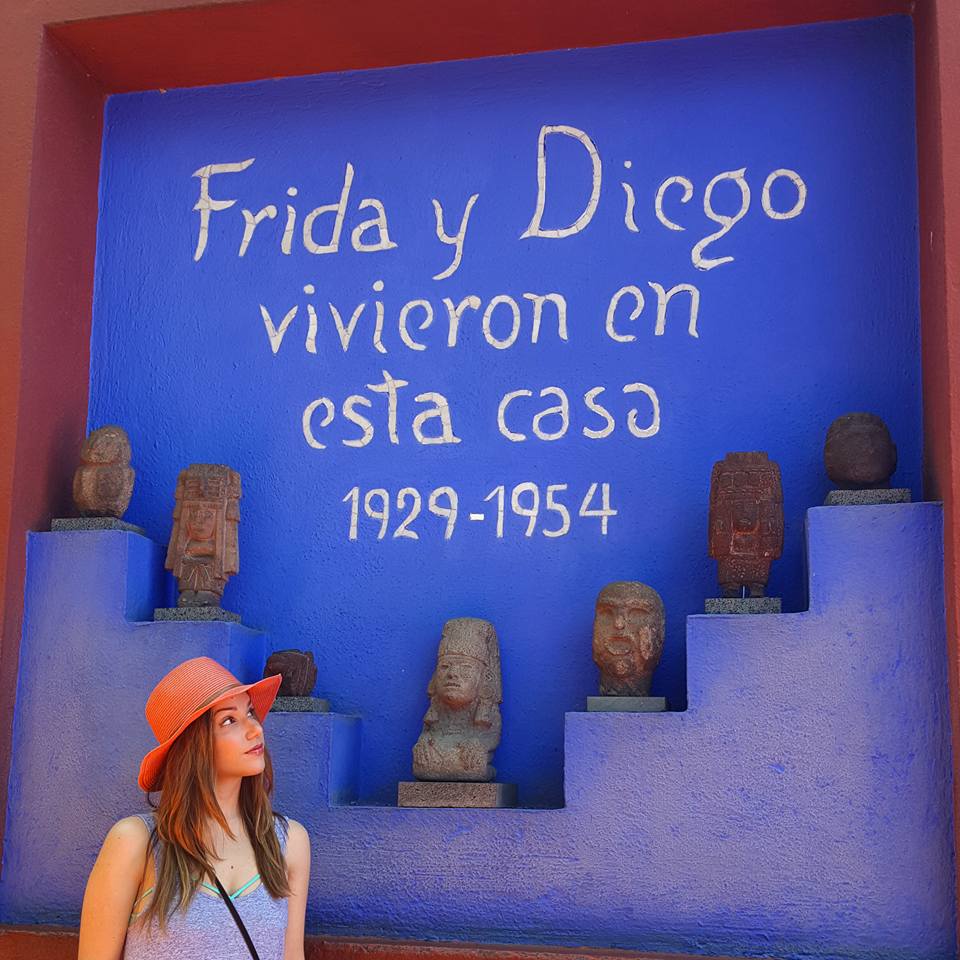 9. Go see the mariachis at Plaza Garibaldi
I've never seen so many mariachis in my life as I did at Plaza Garibaldi! This famous meeting place for the mariachis is full of energy and excitement! Pop into one of the restaurants for a festive meal and plenty of mariachi music. The most famous restaurant in the plaza is Mercado San Camilito, but you definitely go more for the ambiance and music than the food. Garibaldi Plaza is pretty much active all day and night, but if you'd like to visit at night you can book this as a tour here.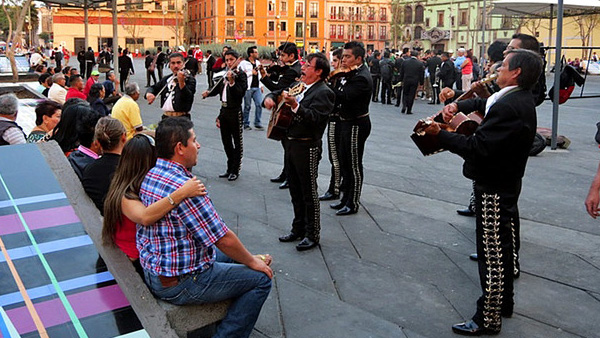 10. Go to a Music Festival
There is no shortage of music in Mexico City, but if you'd like to attend a wonderful music festival you can plan your trip around Vivo Latino Music Festival! With multiple stages and multiple days, this is an incredible music festival with a very eclectic mix of music genres. I always try to attend some sort of festival when I'm traveling as I find the energy magnetic!
I hope you enjoyed this list of 10 amazing things to do in Mexico City and you plan a visit very soon! I'd like to encourage you to take uber as I found it to be very safe and affordable. If you have any questions please leave a comment below or tweet me and I'll get right back to you! XOXO – Stuart