In the heart of Puerto Vallarta lies Casa Kimberly, a romantic destination unlike anywhere I've ever been before! From the moment I took my first step through Casa Kimberly's gate, I was greeted by a beautiful statue of Richard Burton and Elizabeth Taylor embracing. Right then I knew you can't help but be in love with LOVE while staying at gorgeous Casa Kimberly! The former homes of Elizabeth Taylor and Richard Burton combine to create nine suites, a spa, pool, open-air dining, tequila bar and the stunningly preserved Puente Del Amor (Bridge of Love pictured above). Yes their relationship had its ups and downs, but it was absolutely full of passion that you feel with every step you take at Casa Kimberly. Basically every inch of this property is an Instagram picture waiting to happen, so that's why I fittingly titled this article 'Postcards from Puerto Vallarta: My Romantic Weekend at Casa Kimberly'!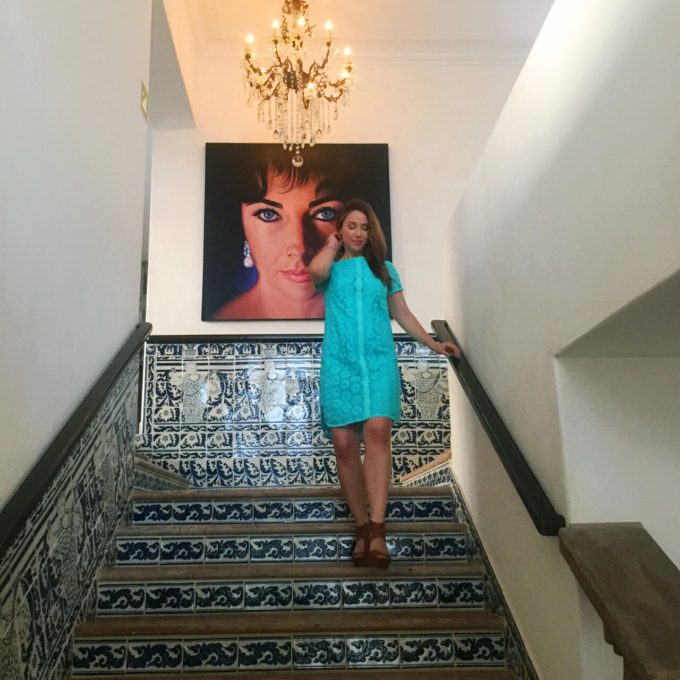 Right now the summer is the time to stay at Casa Kimberly as it is the slow season. My husband and I had the entire property to ourselves! The staff was so kind and allowed me to tour the Elizabeth Taylor Suite, so naturally I had to pose for a picture in the famous pink-marble heart-shaped tub that Taylor commissioned for Casa Kimberly. Rumor has it this could be the result of a translation glitch as the tub arrived in the amorphous shape of a real heart rather than as a symmetrical Valentine.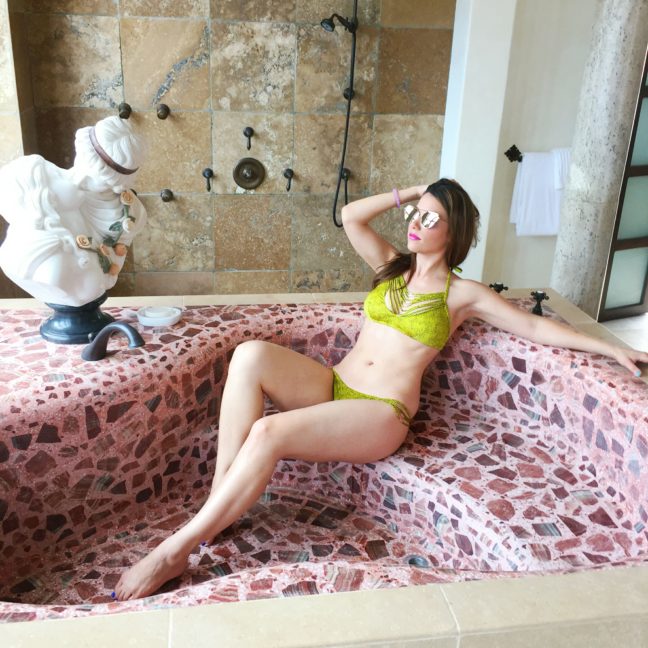 The 2500 square-foot Elizabeth Taylor Suite is a true sanctuary that you access via your own private elevator or private tiled staircase. Once inside, you are greeted by a decadent bedroom, the ornate bathroom of course and there is a completely private wrap-around terrace that has its own pool and jacuzzi. There you can relax, order room service and take in the panoramic views of the glistening Banderas Bay and the beautiful Sierra Madre mountains, just as Taylor and Burton would have seen them. Romantic indeed!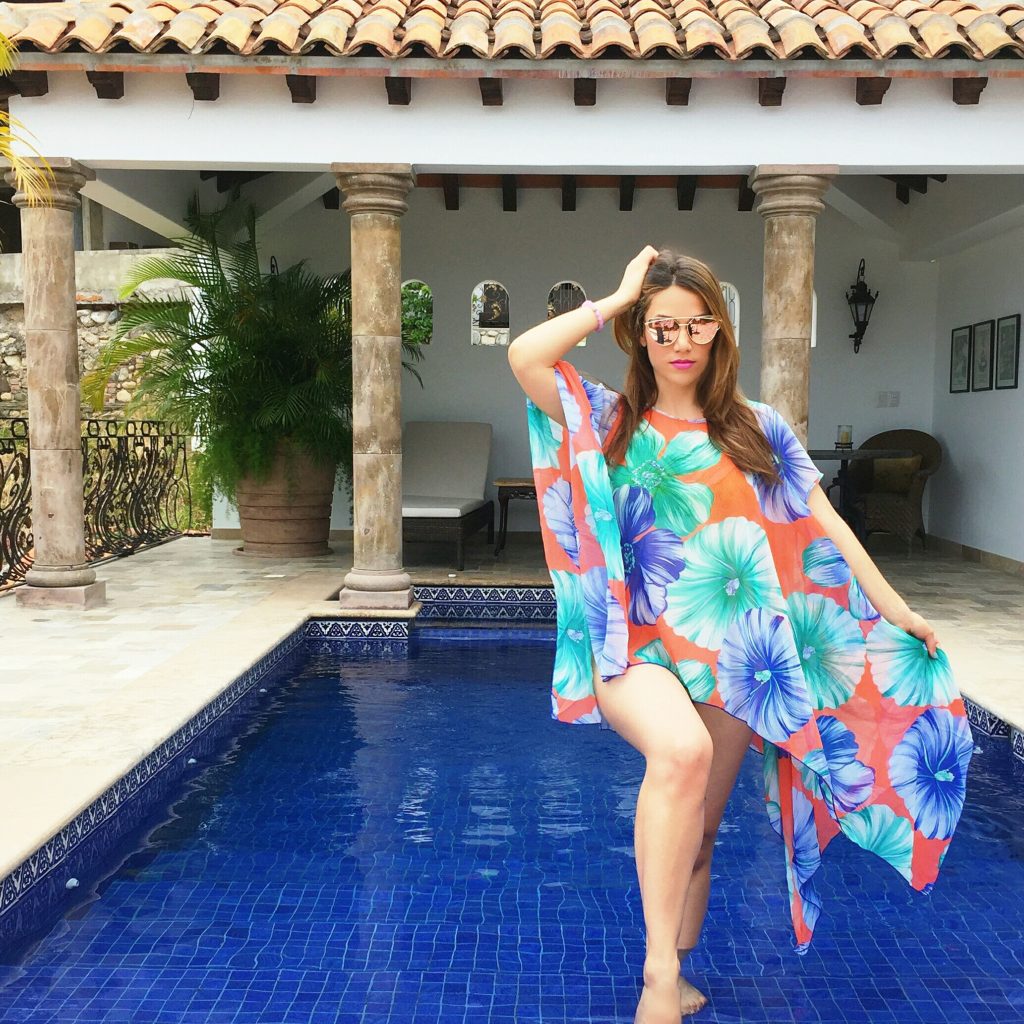 And you absolutely must dine at the Iguana Restaurant & Tequila bar. The food and views are divine! And a mariachi band actually comes to the restaurant to perform. The talent was top notch, so savor each bite and enjoy the moment. And be sure to walk around the patio and fountain to take in all the history and memorabilia.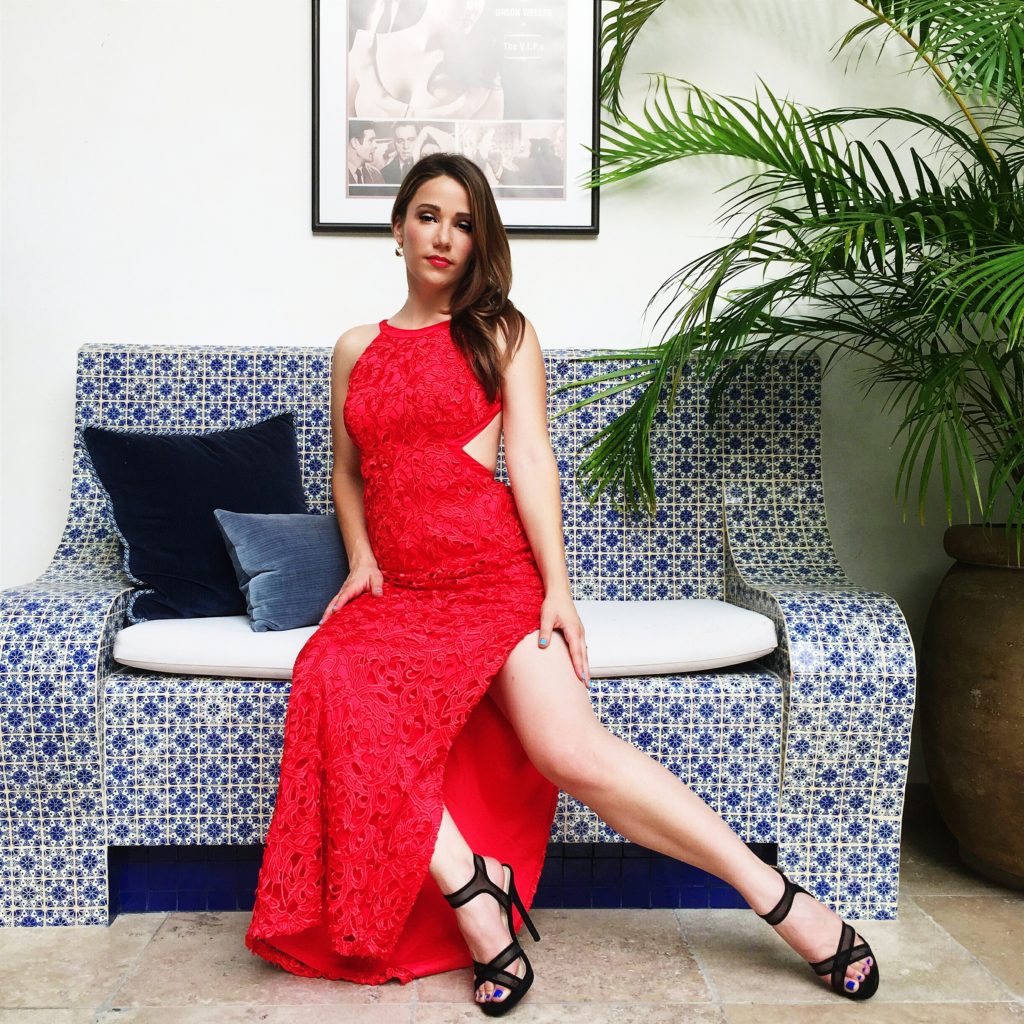 My husband and I stayed in the VIP's Suite, named for one of Elizabeth Taylor and Richard Burton's first films together. After enjoying a mezcal neat with dessert, I drifted off to the most peaceful sleep. When I woke, this was my view! How glorious!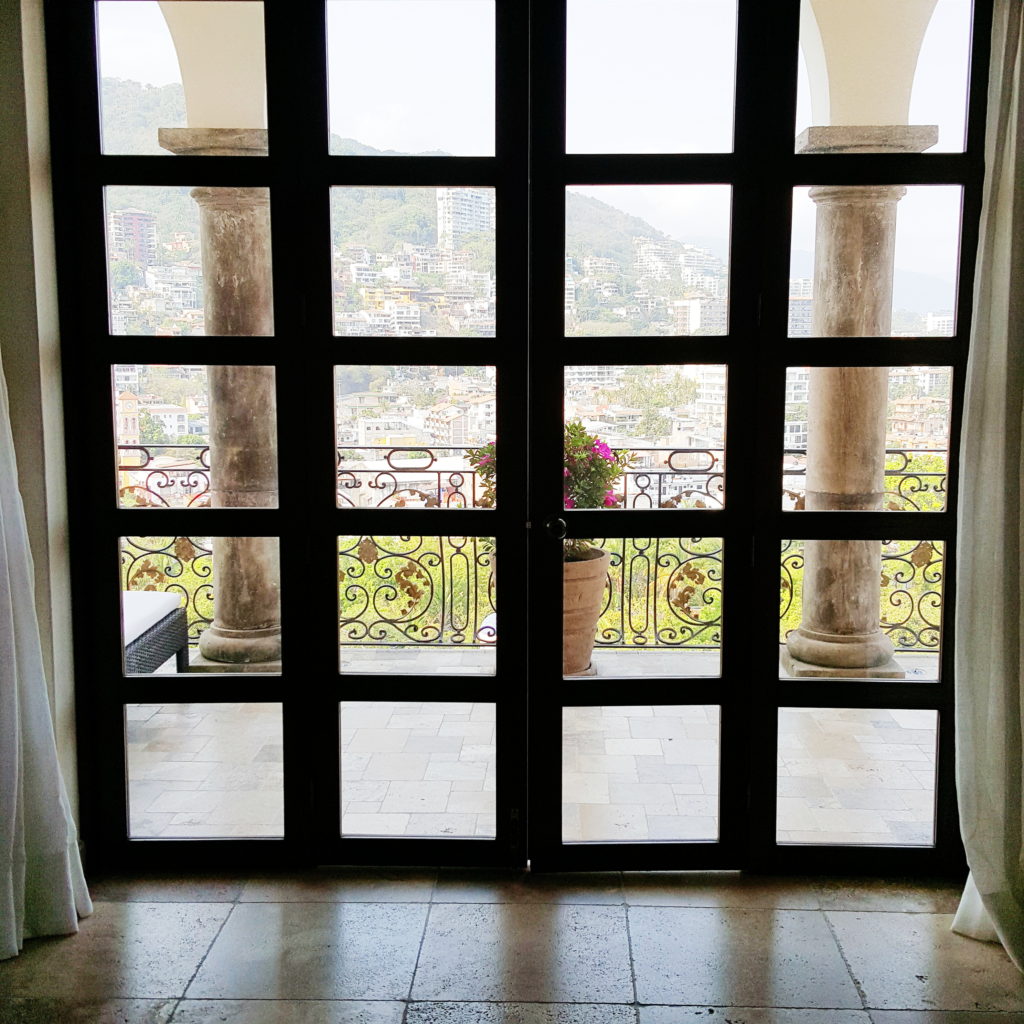 The VIP's suite is on the top floor of Casa Kimberly. Its open design spills onto a wrap-around terrace with potted palms, lounge chairs, umbrellas and a delightful stone and tile fountain that is simply perfect to read a book next to. And of course the views! There is even a hot tub right on the balcony, so I suggest you pour a glass of bubbly and take in the sunset right there = pure bliss!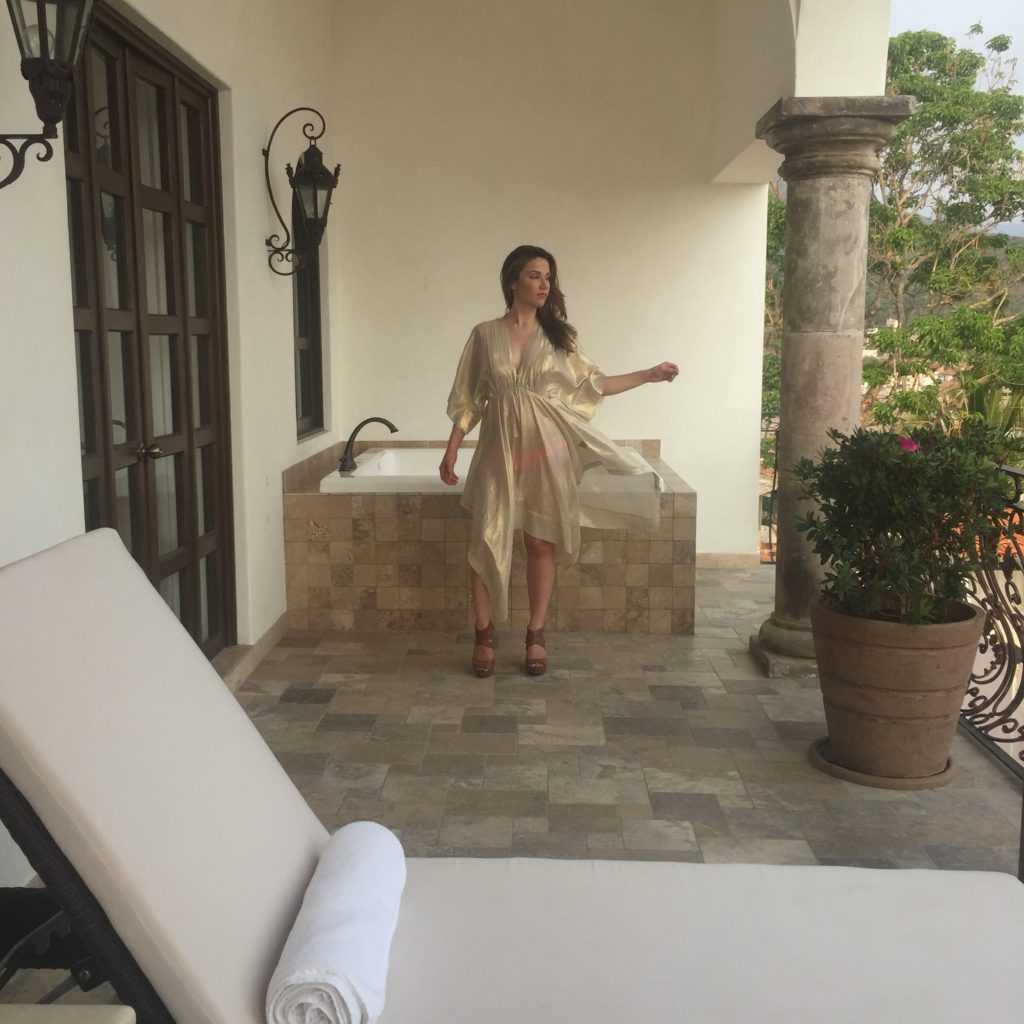 And as I mentioned right now is an incredible time to visit Casa Kimberly as they are running their "Hot Nights Cool Savings" special! Guests who book two nights will enjoy a third night free as well as a deluxe continental breakfast in the morning and complimentary cocktails and tapas in the afternoon. You can enjoy these treats poolside or on your suite's private terrace. The Hot Nights Cool Savings offer is valid from June 1 through September 15, 2016 and rates begin at $290 per night. Rooms can be booked online, by calling 877-218-3248, or emailing info@casakimberly.com.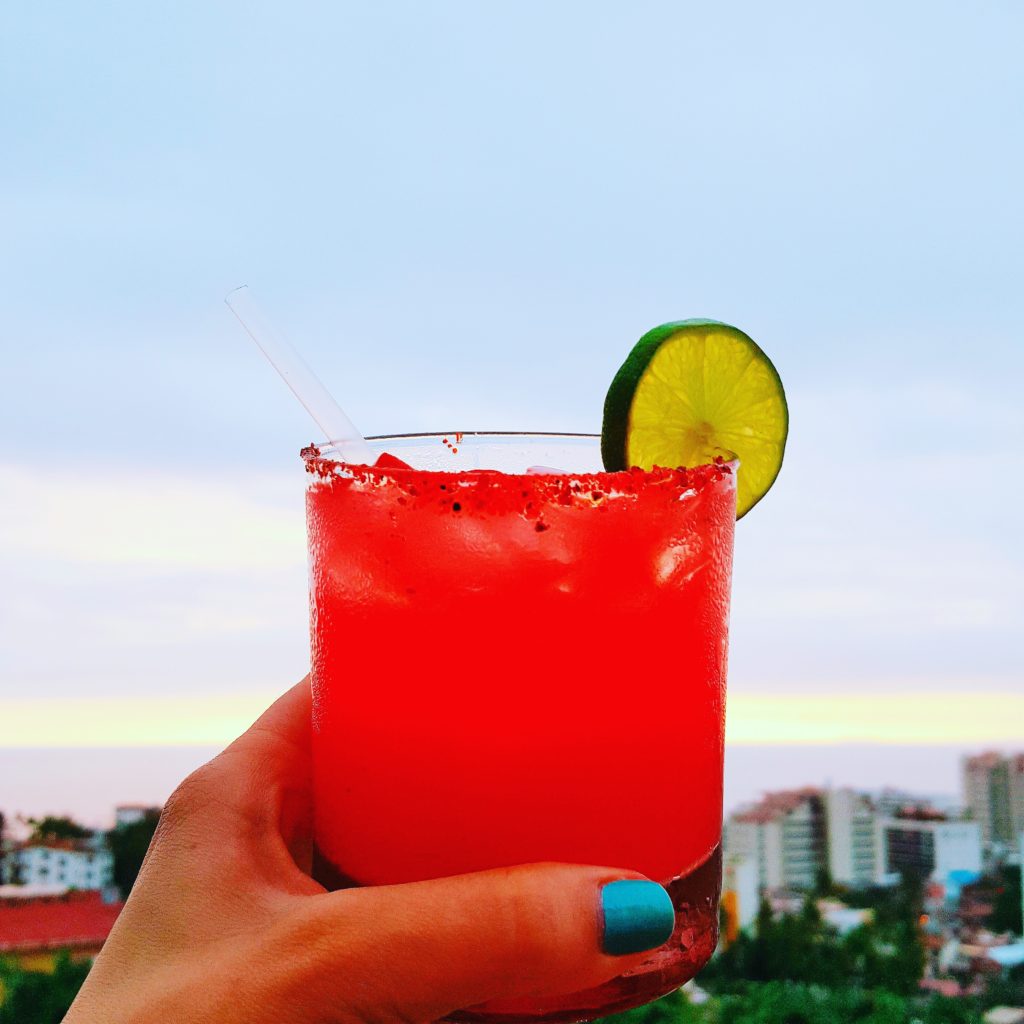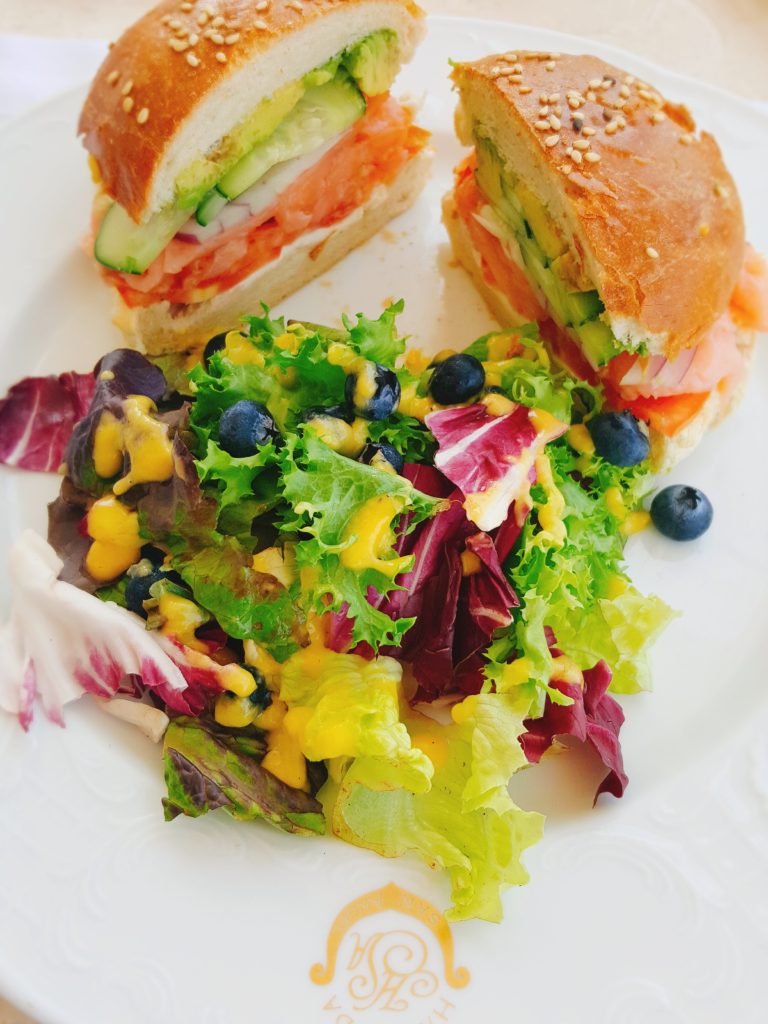 Casa Kimberly also has top rate spa services at CK Spa. My husband and I enjoyed a fabulous Couples Massage in one of the private suites. And of course you can have a marvelous time never leaving Casa Kimberly, but old town and the beach is just a short walk from the property if you feel like venturing out. We spent one afternoon at the Beach Club at El Dorado, which has been a prime beachfront destination since the early 1960's. Sitting on one of the most popular beaches in Puerto Vallarta, Playa Los Muertos, this is a great place to have some fresh ceviche, a glass of wine and take in all the action while sun bathing on their beautiful lounge chairs. And don't worry about shopping, all the vendors come to you!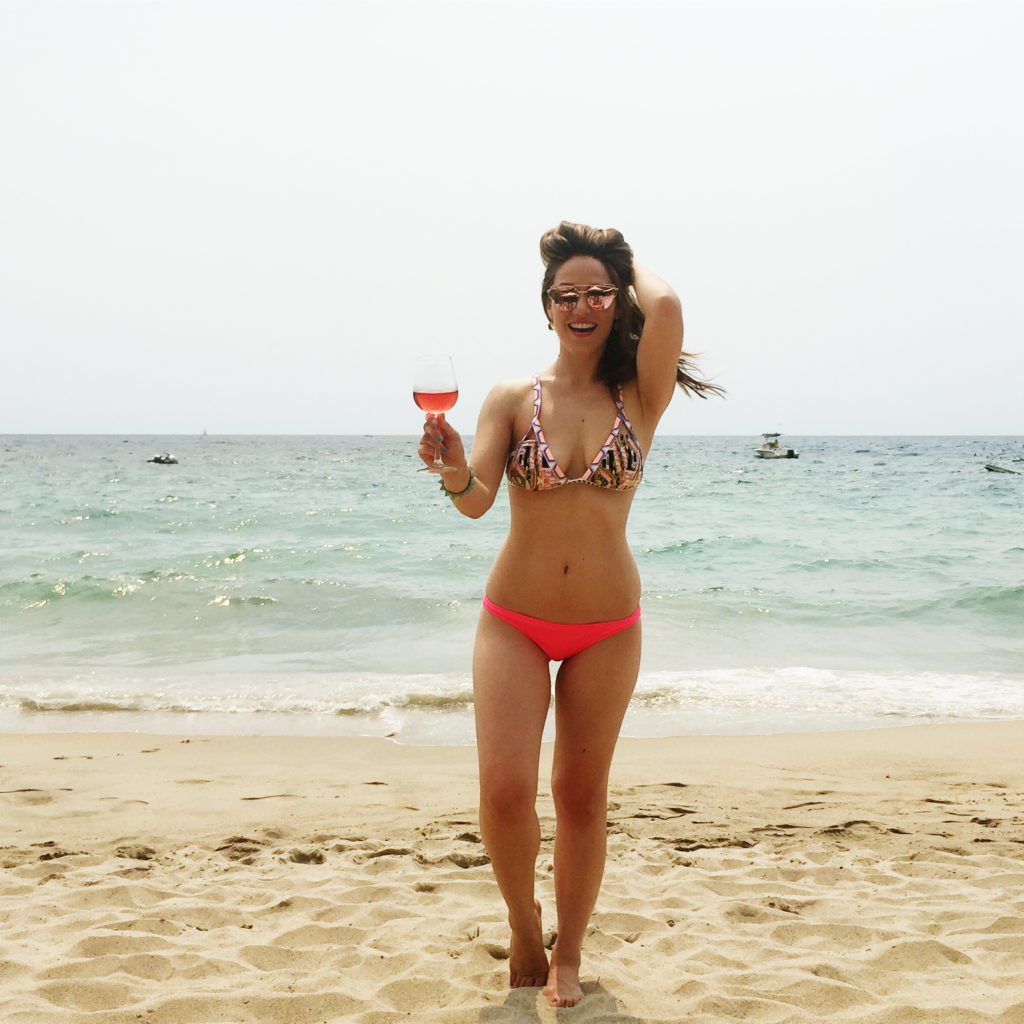 I hope you take my advice and plan a romantic getaway to Casa Kimberly. Puerto Vallarta is so easy to get to, the flight from Los Angeles was only a few hours. And once we landed we breezed through the airport and were at the property 30 minutes later. I fell so in love with Casa Kimberly and Puerto Vallarta, I even made a video of my time there. Watch here and enjoy: