If you love to eat, drink and take in the sights then you will love my suggestions on 10 amazing things to do in New York City. I have been to New York City so many times and I can always find new amazing things to do! I love mixing new experiences with the classics. This is the BEST time to be in New York. Don't get me wrong the holidays are magical, but there is just something about summertime in New York City! So if you're heading to the Big Apple in the next couple of months, I've got you covered. Here is what was on my itinerary:
1. Rockefeller Center
This is always an absolute must! Right now the ice skating rink is a cafe with outdoor seating and wonderful ambiance. There is so much amazing New York City action to take in at Rockefeller Center. You can go shopping, check out Radio City Music Hall, or wake up early with one of the live morning news shows. Just be prepared for crowds, but hey it's New York City …. you were expecting that right?
2. Get a drink or meal at Haven Rooftop and take in the sights of Times Square
Haven Rooftop is a great new spot on the top of the Sanctuary Hotel right in the heart of Times Square. Grab a cocktail or glass of vino at sunset, enjoy dinner and stay for the night and views. This is also a great option if you are taking in a Broadway show to head to before or after.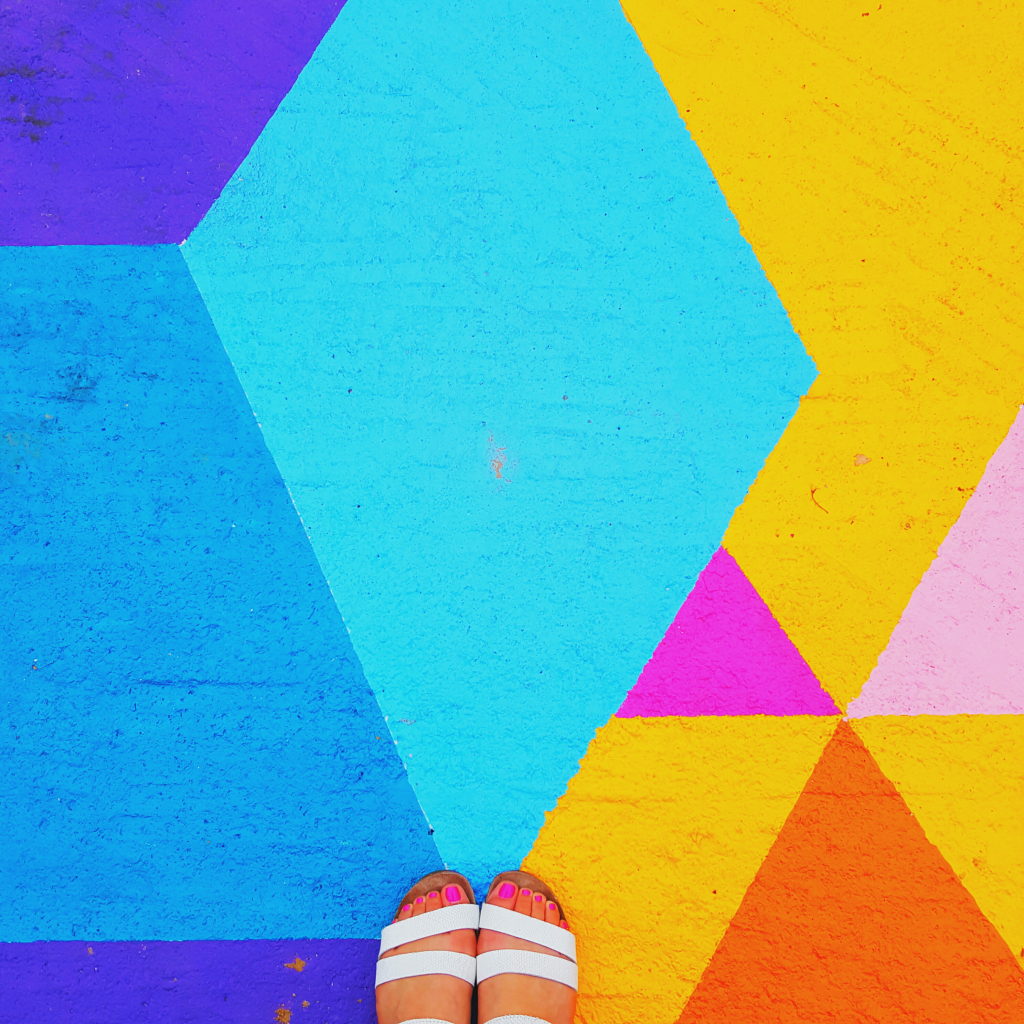 3. Explore Brooklyn and Williamsburg
I can't even count how many times I've been to New York City and this was my first time in Brooklyn. I'm officially in love! You can honestly spend the day just wandering the streets and taking Instagram-worthy pictures.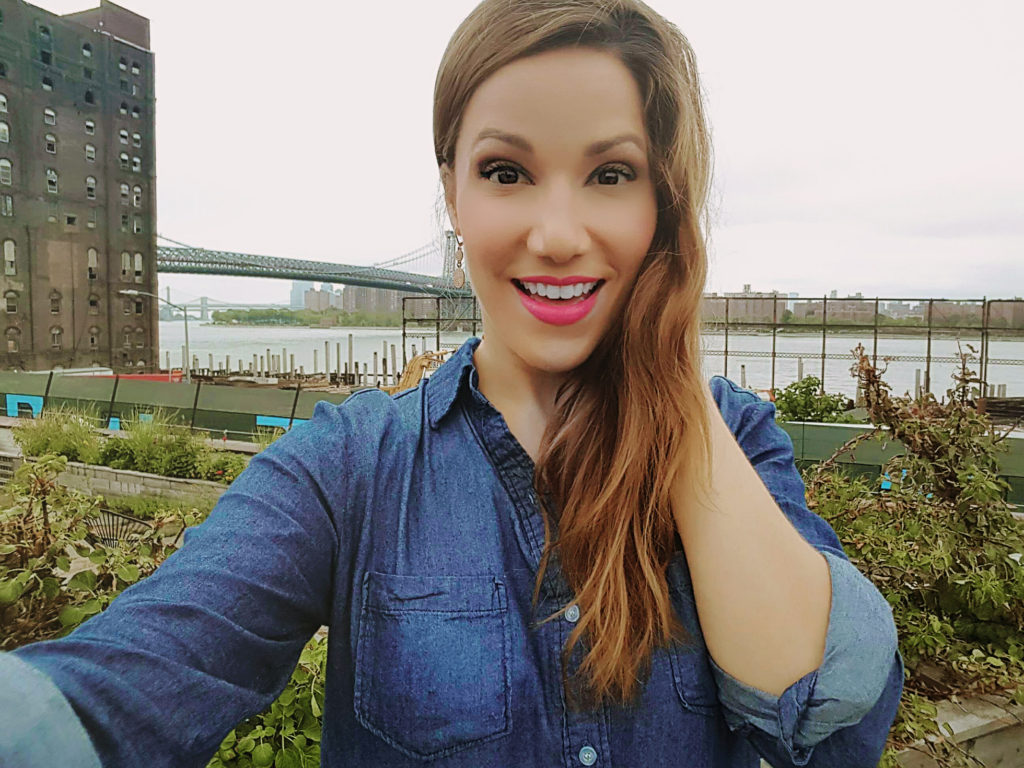 4. Check out Vice Headquarters
Try to blend in with the cool kids and check out Vice Headquarters. I'm a huge fan, and luckily my hubby had a meeting there, so I did my best to attempt to blend in like an employee. There is a gorgeous outdoor area with an incredible view of the Williamsburg bridge.
5. Get a craft beer at Spuyten Duyvil in Brooklyn
Spuyten Duyvil is a super cool spot in Brooklyn that serves some pretty rare finds, awesome meat and cheese plates and Brooklyn Brewery selections on tap for $5! There is also a very large patio that is perfect to enjoy the beautiful summer weather. I fell in love with the Brewmaster's Reserve Bel Air Sour because you know I'm all about Sour Power!
6. Get dinner at Shalom Japan
The mix of Jewish and Japanese food at Shalom Japan will blow your mind and tastebuds! Arrive hungry and try the tasting menu, everything is so unique. And be sure to make a reservation, this is a small restaurant with an intimate feel.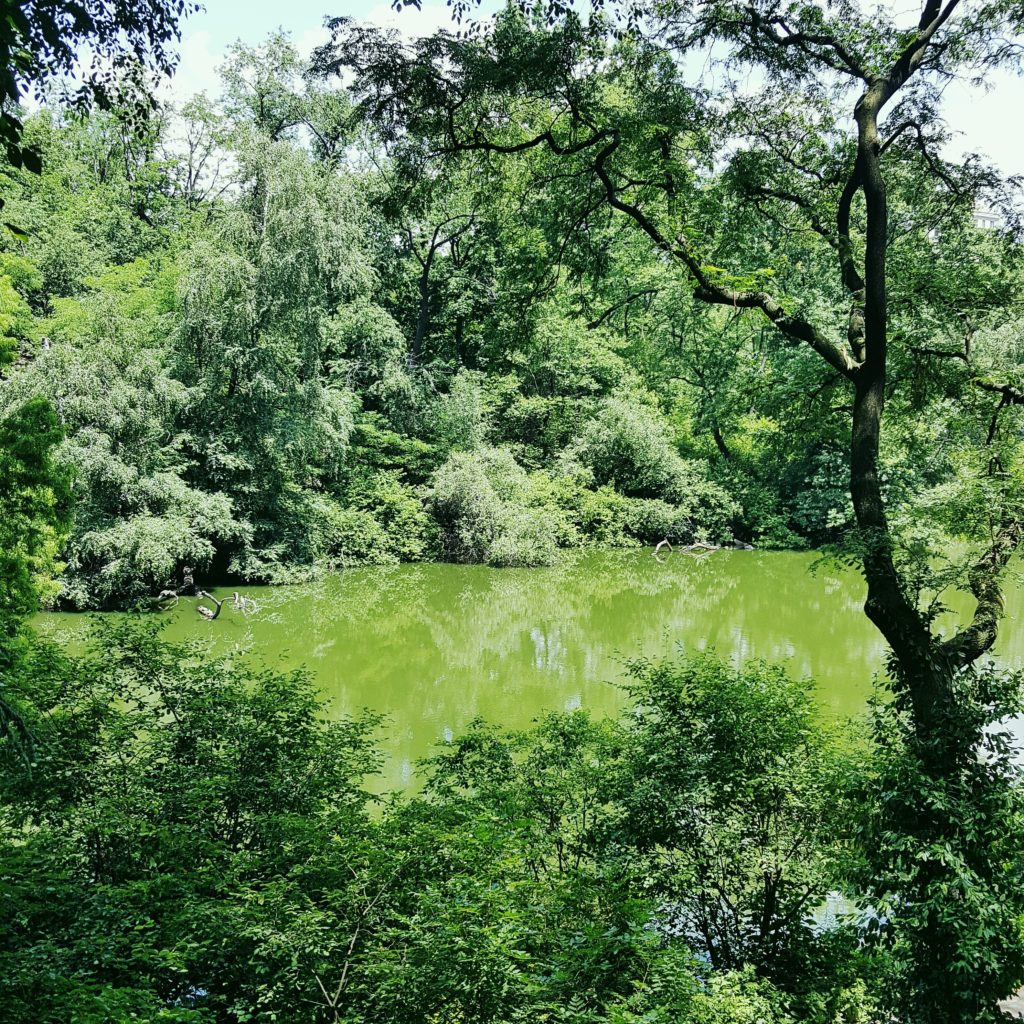 7. Explore Central Park and Relax
You simply can't visit New York City without at least spending an hour in Central Park. Lounge on the grass, ride the carousel, visit the zoo – your options are absolutely endless. The most visited urban park in the United States sprawls across 843 acres, covering about 3.5 square miles. Located smack dab in the middle of Manhattan Island, Central Park real estate is worth an estimated $528,783,552,000!
8. Take a carriage ride through Central Park
This is such a classic and very romantic New York City experience. Sometimes it's fun to do something super touristy!
9. Shop in SoHo
New York City is the shopping mecca of the world, so a shopping day or at least an afternoon is a must. Every major upscale department store you can think of is located here, but I always love heading to SoHo and shopping in the trendy boutiques and people watching. Plus I love the cobblestone streets, just don't wear heels!
10. Go see a Broadway show
I love musical theater and I live for Broadway! I always catch or show or two whenever I'm in New York. Sometimes I buy tickets ahead of time, but if you buy same day you can get a great discount. I always check BroadwayBox.com and shows that aren't dark on Monday nights sometimes have great deals. This past trip I saw Something Rotten and loved every single moment!
I hope you enjoy these tips and make the most out of your next trip to New York City. The Big Apple, truly has everything to offer! I also made this video so you can experience everything with me:
Do you have a tip for me? Leave it in a comment below. And be sure to follow my daily adventures on Instagram, Twitter and Facebook. Happy travels everyone!