When we first decided to go to Japan with baby Asher this spring, I was so excited to plan his first overseas trip! But I'll be honest, I was also a little stressed. Sometimes it gets chaotic just taking him out to dinner…and now we were talking about crossing an ocean with him. Everything turned out great, though! We were lucky enough to find a lifesaving stroller that made air travel and naps on-the-go a breeze, and one of my favorite parts of the trip was our visit to the Ito-Yokado GRAND TREE MUSASHIKOSUGI, an amazingly family-friendly shopping mall. This place really had everything a mama (or baby!) could want, and we had a great time shopping, exploring, and playing. I highly recommend it to any family that's planning a trip to Japan! Here are my favorite things about GRAND TREE:
Amazing Amenities on Every Floor
GRAND TREE is in Musashikosugi, an area filled with Japanese families, so it's geared toward a family-friendly experience. We've all been on that shopping trip where someone is bored, someone else is hungry, and the baby needs to be changed or fed five minutes after walking inside. This experience was the opposite of that! GRAND TREE works hard to keep everyone in your group happy. Their ATMs accept cards from outside of Japan, which is such a lifesaver for tourists looking to stock up on souvenirs. The aisles are all very wide to accommodate strollers and there are dedicated nursing and changing areas. The baby rooms are actually some of the best I've ever seen. And so much food! Not only are there dedicated restaurants and a food court, but there's a full-scale supermarket, too.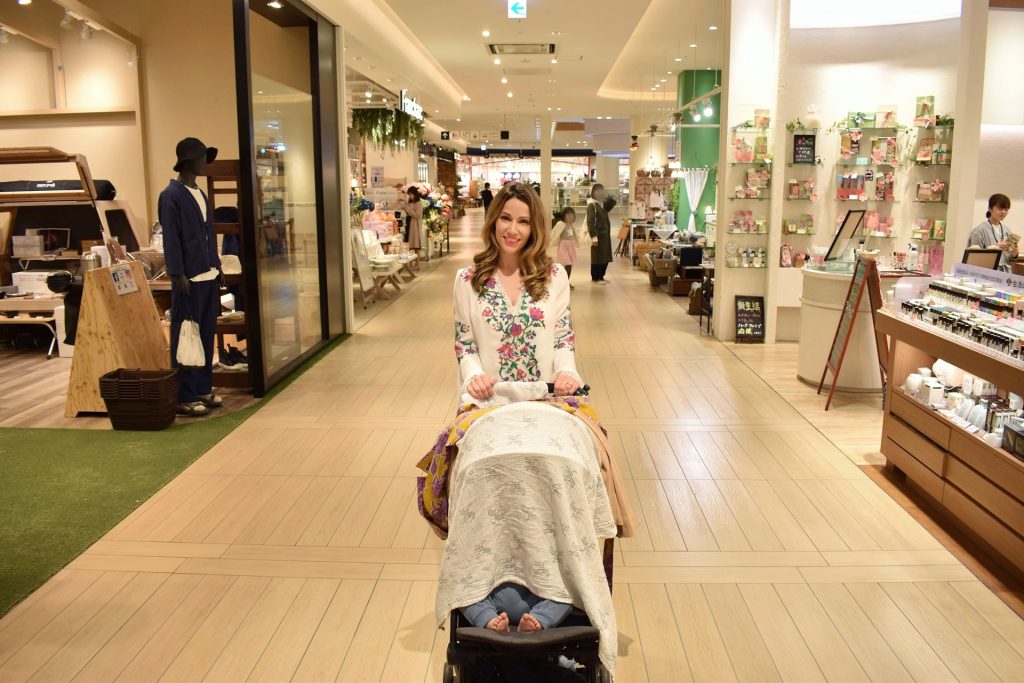 Child-Friendly Areas
The fourth floor is almost entirely dedicated to children's shopping and play areas. There's an oversized floor keyboard for little feet to run across as well as an area they call the "Smile Square". It's an enclosed section of turfed flooring where children can take their shoes off and run around. It's perfect for releasing some of that pent-up energy! There's also an indoor play center for children who are past the baby/toddler stage. A sweet stand is also available, but trust me when I say the kids aren't the only ones who love that part! There's plenty of unique and fun shopping for pretty much any child-related need. I found some adorable outfits for Asher on this floor. Make sure you check out Good Day Park!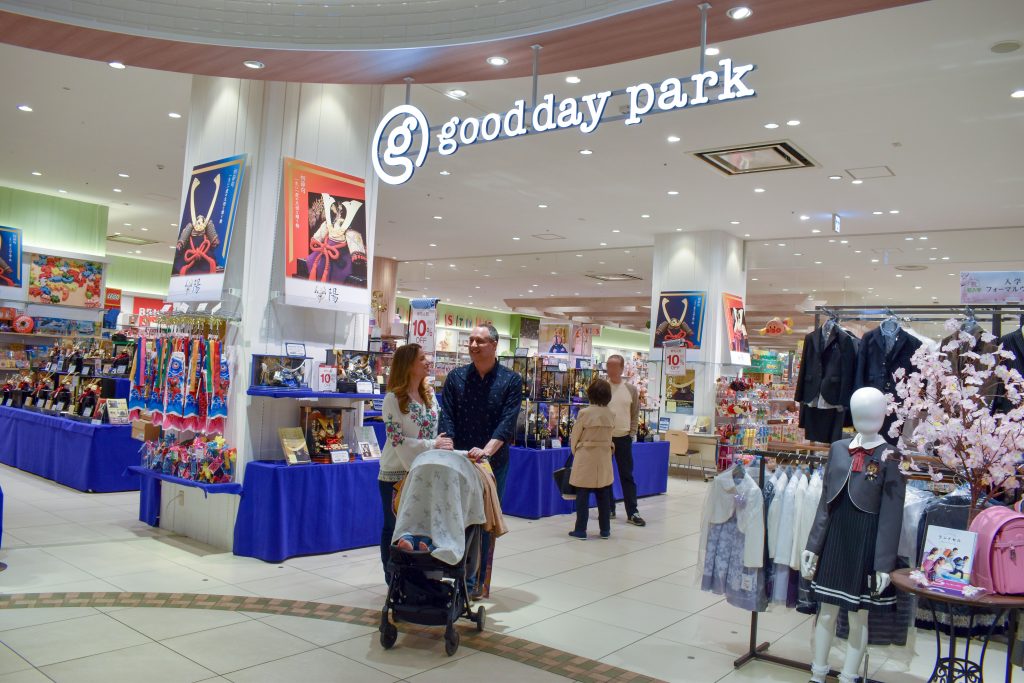 This floor is also home to the main food court, where I tried the takoyaki, a ball-shaped Japanese snack made of a wheat flour-based batter and cooked in a special molded pan. It is typically filled with minced or diced octopus, tempura scraps, pickled ginger, and green onion. It was delicious! This food court is family-friendly too. The tables are lower to the ground to accommodate children, and I was easily able to find a baby seat for Asher to join me at the table. We were both really big fans of that!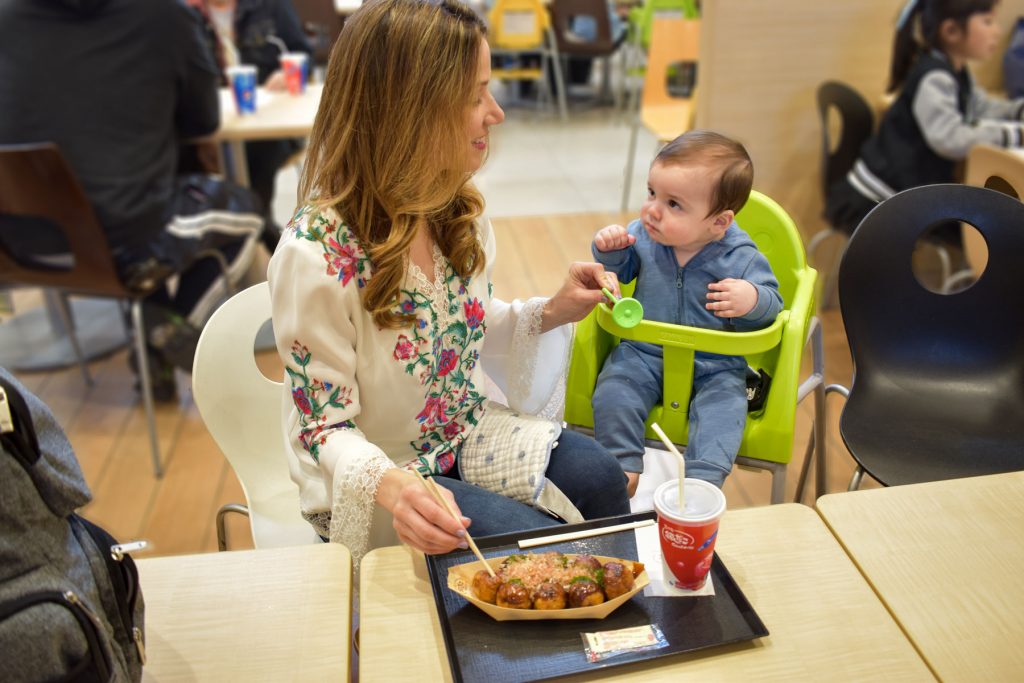 All the Shopping a Girl Could Want
Ito-Yokado has several original brands, along with some names that we already recognized. I had a great time looking around HOME&WORKS (I have a soft spot for trendy furniture!) and GRAND TREE MARCHE. I honestly think I could find anything I need in that mall! I spent a lot of my time clothes shopping of course, and I really enjoyed seeing their wide selection of beauty products. I wanted to try everything I saw! I loved being in such a safe, all-encompassing atmosphere where everything we wanted to do was within walking distance.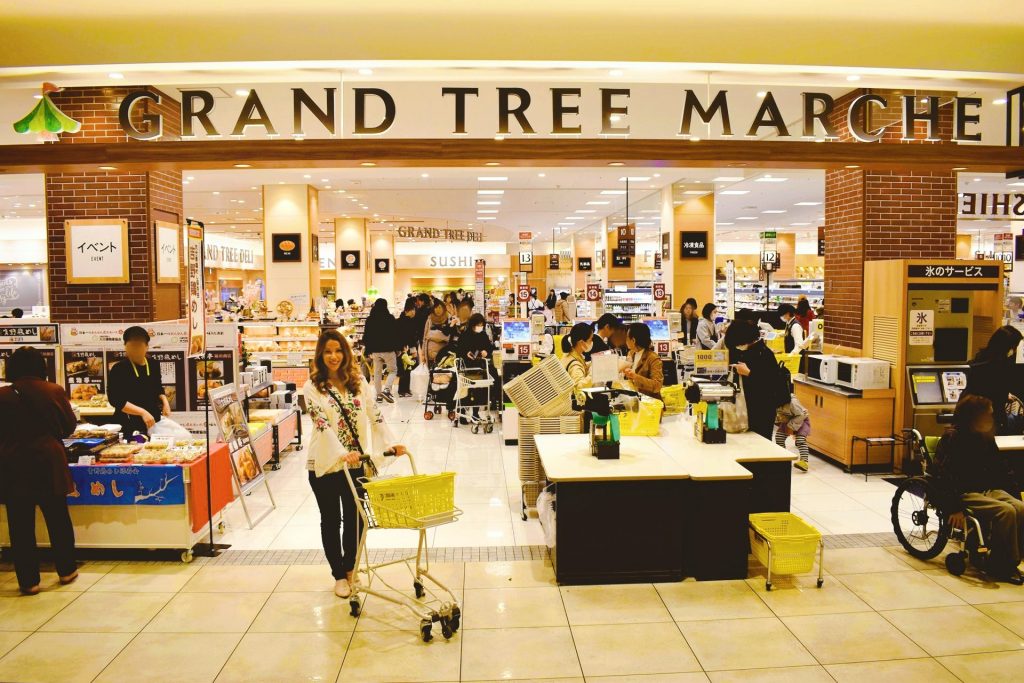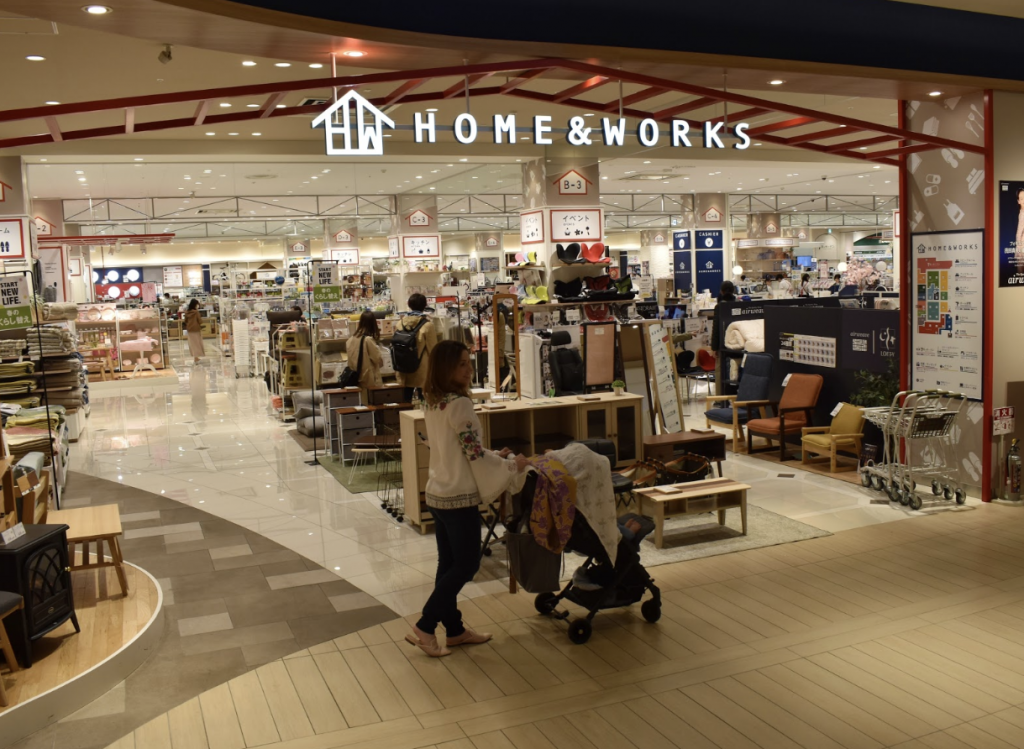 A Beautiful Rooftop Getaway
GRAND TREE is surrounded by tall buildings and a city atmosphere, so I was pleasantly surprised when I stepped out onto the roof area after our time inside the mall. There's greenery everywhere you look, including actual fruit trees! It's great for a scenic nature walk in the middle of some big-city bustle, and there's yet another play area. This mall really is every child's dream! This section is called the GRAND GREEN GARDEN, and it reminded me of the gardens at the Fairmont San Francisco.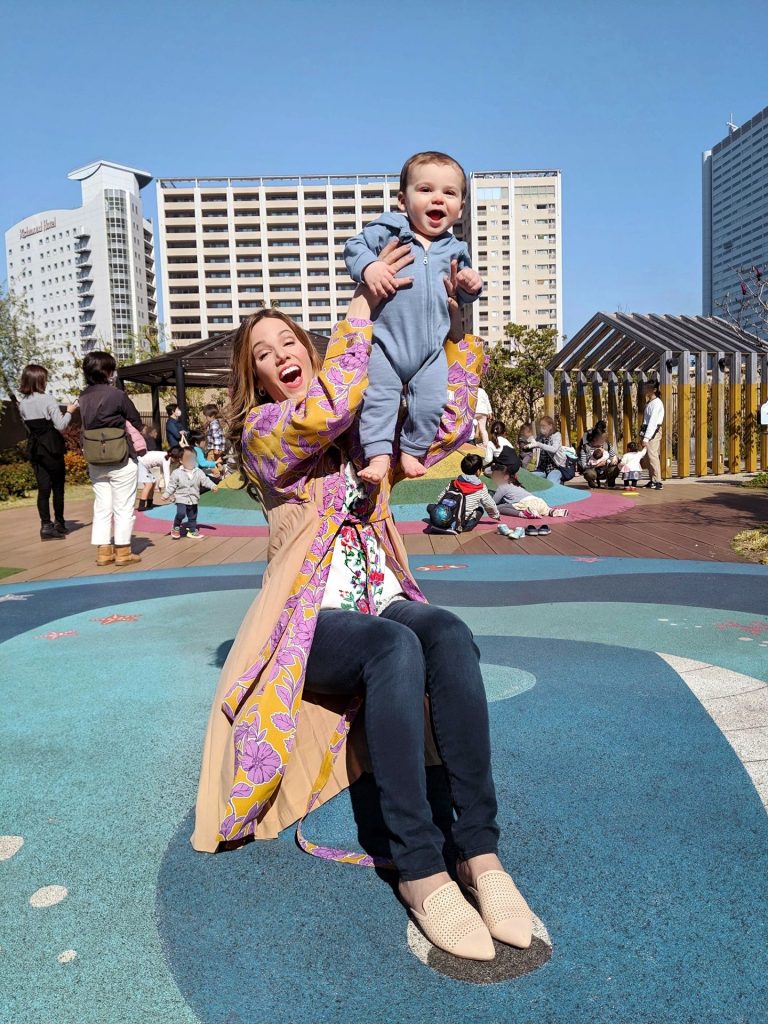 If you're looking to travel overseas, you should definitely put Japan on your list. We made it in time for Sakura season, so we saw gorgeous cherry blossoms nearly everywhere we went. It was like a scene from a movie! The food was to die for and our hotel was out of this world. Don't be afraid to bring your little ones along, because there's a lot for them to do and see, especially at Ito-yokado's GRAND TREE. Ito-yokado is famous for their general merchandise stores in Japan and they focus on safety for their products. And big news, they'll be 100 years old in 2020!!
Our trip to Japan and our wonderful visit to GRAND TREE was a once in a lifetime experience for us, and I hope someday you'll go and check it out for yourself!