The weather is changing and I'm on the hunt for new pieces to add to my spring 2019 wardrobe! I'm always searching for fresh looks and up-and-coming brands, so when I was invited to the Cabi Clothing spring runway show recently as part of their three-day Cabi Scoop event, it inspired me to look more deeply into the brand and of course, fashion! I LOVED what I saw! Not only do they offer a collection full of fresh patterns, bright colors, and new ways to mix up classic looks, they have a philanthropic business model that makes me feel great about shopping the Cabi way.
My Favorite Pieces From the Cabi Spring 2019 Collection:
$119
Western style meets a patchwork of feminine florals in this refreshingly bold blouse. I'm a sucker for a good button-down, and I love that this one brings something new to the table. It's great to see some cowgirl sass that branches out from a neutral color palette. The shirttail hem is great for playing around with different combinations of tucked, untucked, or a combination of the two!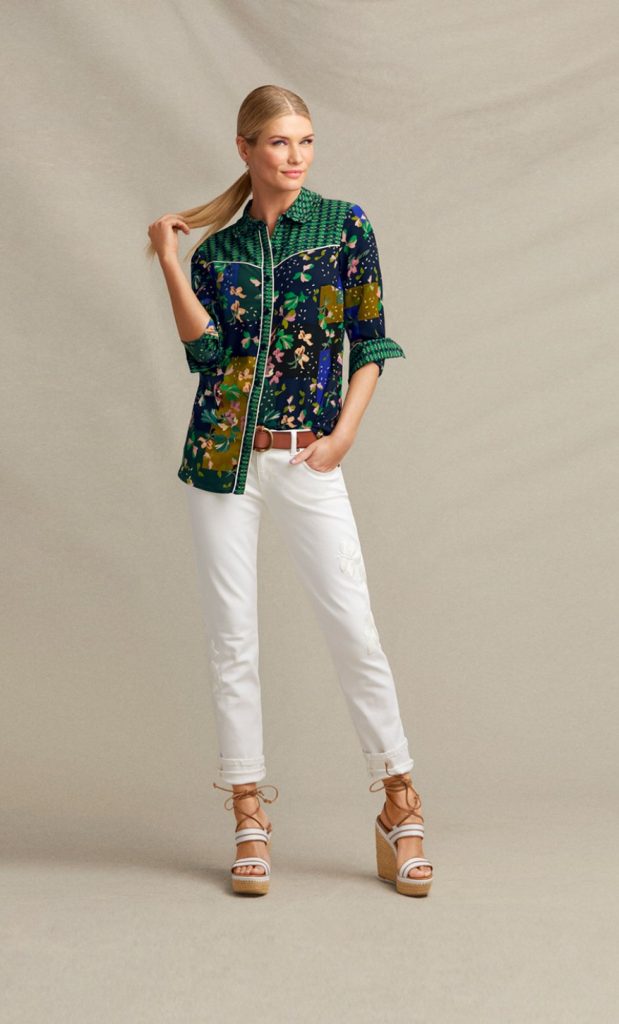 $119
These cabi cropped length jeans look incredible with a pair of killer heels or with your favorite comfy flats. Versatility is so important in a piece like this, so they really hit the mark by combining some subtle distressing with a trendy high rise waistline and sophisticated straight leg. This is the ultimate day-to-evening transition piece.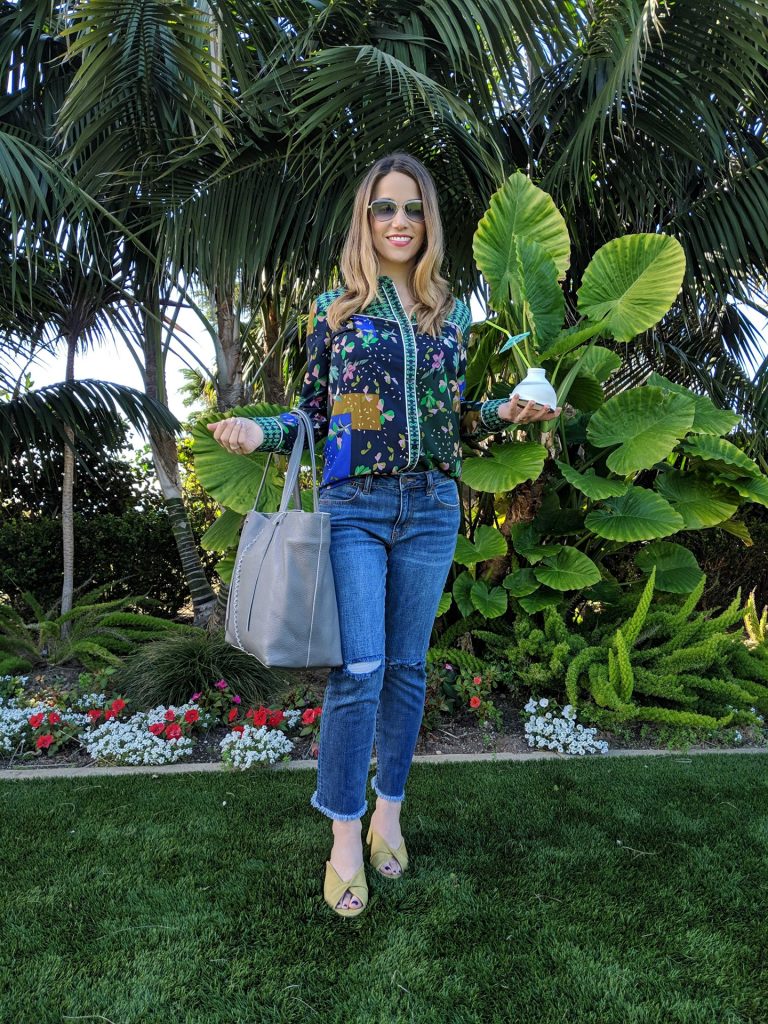 $129
These pants have a secret weapon. Cascading white on white embroidery adds interest without stealing the show from the other pieces in your look! These look fantastic paired with just about anything. With just the right amount of stretch, they're fitted but not snug and the waistline is a perfect happy medium: not too high and not too low.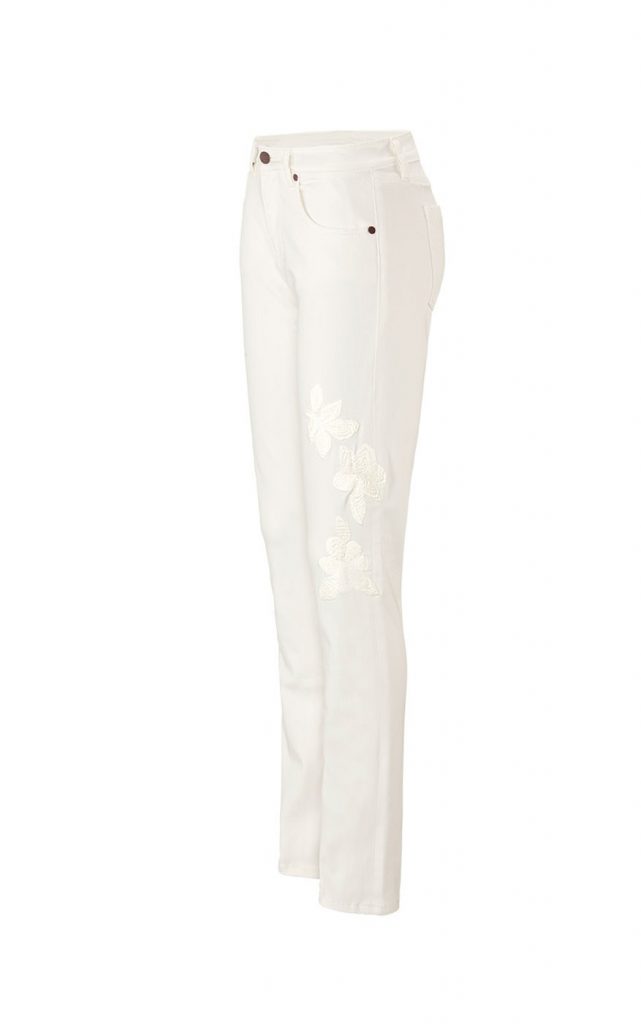 $139
The shrunken length here is perfect for layering with a flirty blouse. There's a lot to look at here with that eye-popping color and those oversized decorative buttons. The white piping can easily flatter any shape, especially if you play around with leaving one or more buttons unbuttoned to create an "x" shape that points inward toward the slimmest part of your midsection.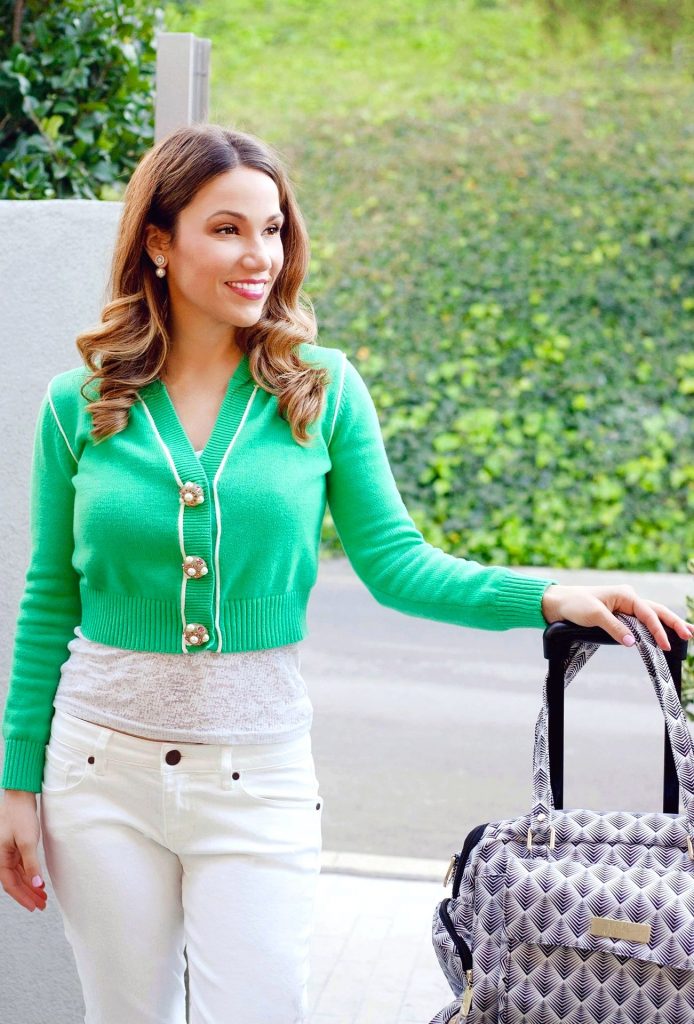 $59
Here's another versatile piece that works with a skirt and heels or a loose cardigan and your everyday jean. It's also practical for fickle spring weather. A lightweight scarf is a girl's best friend when the temperature changes dramatically every day (like right now!) Let it hang loose or tuck it close, the wild print and vivid color will tie any outfit together.
View this post on Instagram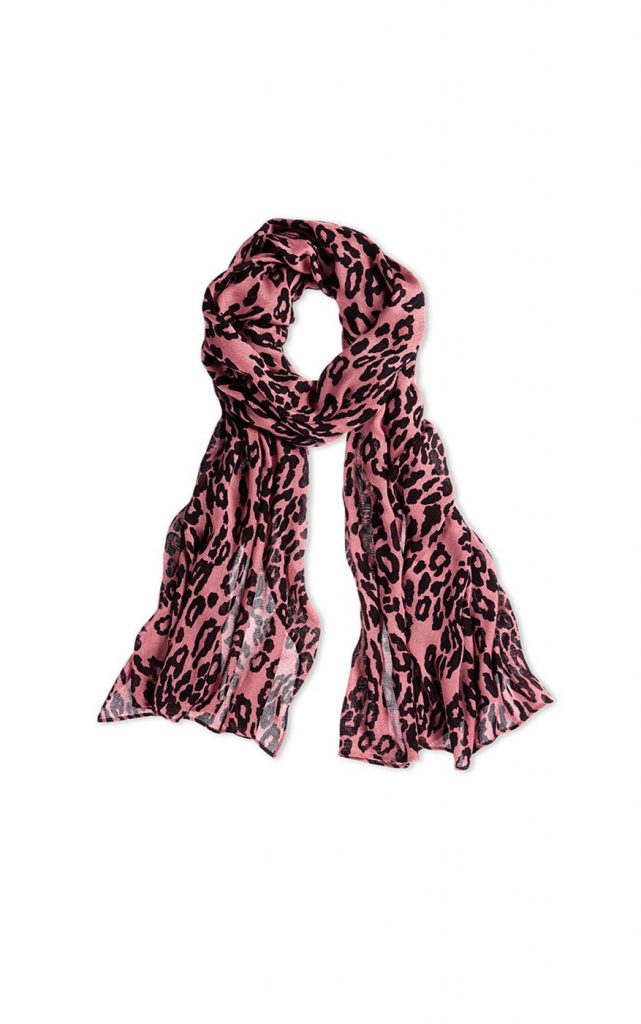 $98
Be stylish and comfortable all day with these ultra-suede slides. The block heel gives your calves that extra "oomph" without sacrificing support the way we often have to with a spiked heel. The golden color can play a supporting role or take the spotlight, and that twist in the middle is perfectly situated to give a peek-a-boo view of a colorful pedi.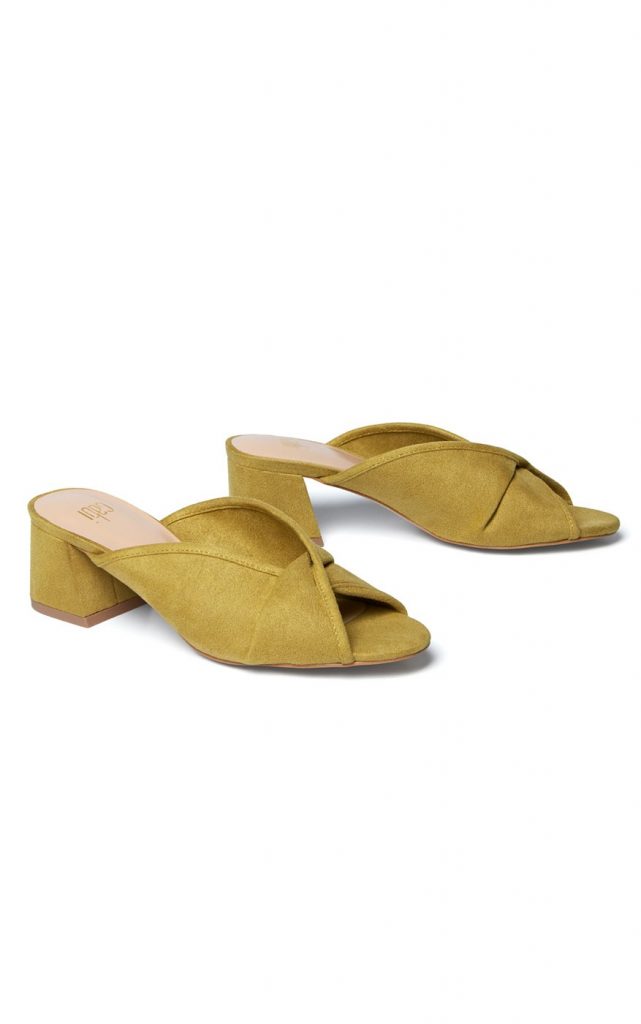 $98
Add some rose gold sophistication with a playful lock and key detail to your jewelry cabinet. I might just pick up the matching earrings to give me even more options. I love the texture on this chain and the minute details they included on the charms. It not only polishes off an ensemble needing a finishing touch, but it adds extra elements to your outfit that will keep people looking.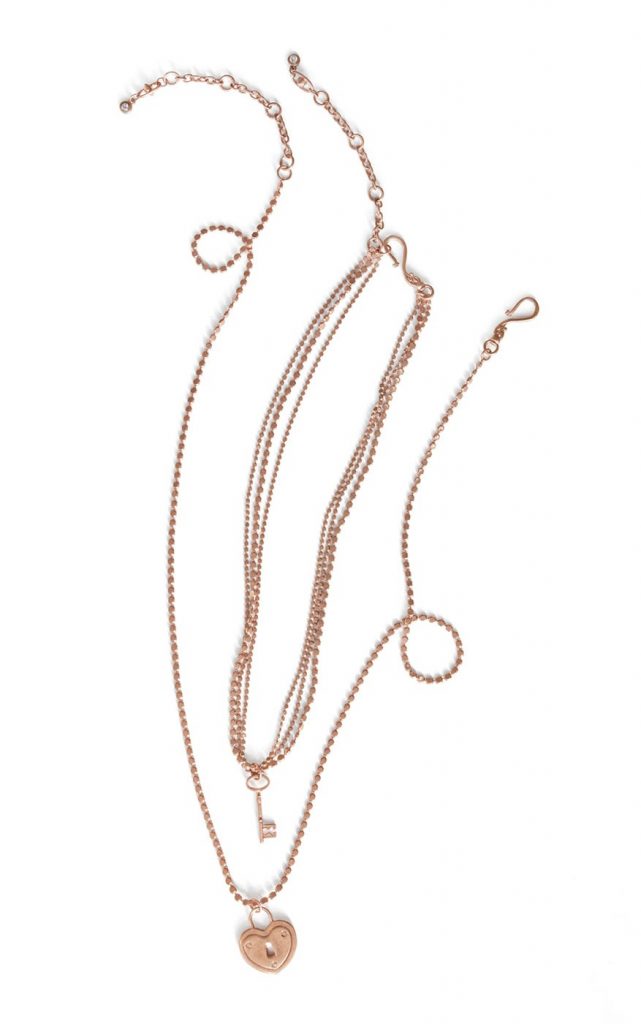 I love that Cabi Clothing is truly a company by women, for women. I left my first Cabi Scoop with new friends, feeling super inspired! I was expecting a typical fifteen-minute fashion show where everyone just kind of stares at each other and whispers. Instead, I was treated to an EPIC two-part fashion show, dance party, a presentation on color and awards ceremony. Curious to see more? Watch this!

Where to Buy Cabi
You can start shopping right away at Cabi Online or you can work with a stylist in your area. Cabi specially trains their stylists to recognize superior fits for their customers, and meeting with a stylist is really more like going to a party than anything. For every stylist who starts her Cabi business, another woman in a developing country is funded a small business loan. That's two newly empowered women who are now better able to support themselves. When you round your order total up to the nearest dollar, that change goes straight toward those business loans so more women can be positively impacted every day. That's a cause I can really get behind!
Happy Spring love! XOXO – Stuart