You may not have been aware of this fact, but Scandinavian female entrepreneurs are a true force of nature. Not only are they paving the way for future generations of lady bosses, but they do so by supporting and empowering one another. It seems that they've discovered that the key to real success lies in the power of comradery and partnership, which is exactly why ladies from Norway, Sweden and Denmark have joined forces to "boost women-led small and medium-sized companies". According to a survey, only one-third of all new firms set up in Norway, Sweden and Denmark are started by women, which is precisely why The Women in Business project came to the fore. The ultimate goal of the project is to stimulate more women to dive into entrepreneurship waters, and this is to be done by teaching, offering seminars and other forms of education, and leading by example. The 'Nordic way' has been greatly saluted by women in the United States, and it has been celebrated by a major event in New York. This meeting was not only celebratory but served to forge a union and much-needed connections between women from the US and those from Scandinavia. Needless to say, all of these women are true role models and a true inspiration. However, in today's world, the way we present ourselves visually still plays a major role in the level of success we'll achieve, and numerous studies have confirmed the existence of this presentation/success connection. So, who better to turn to for work-appropriate fashion inspiration than the ladies of the north who are killing it in the field?
Scandinavian Women-Inspired Work Attire
Traditional with a Twist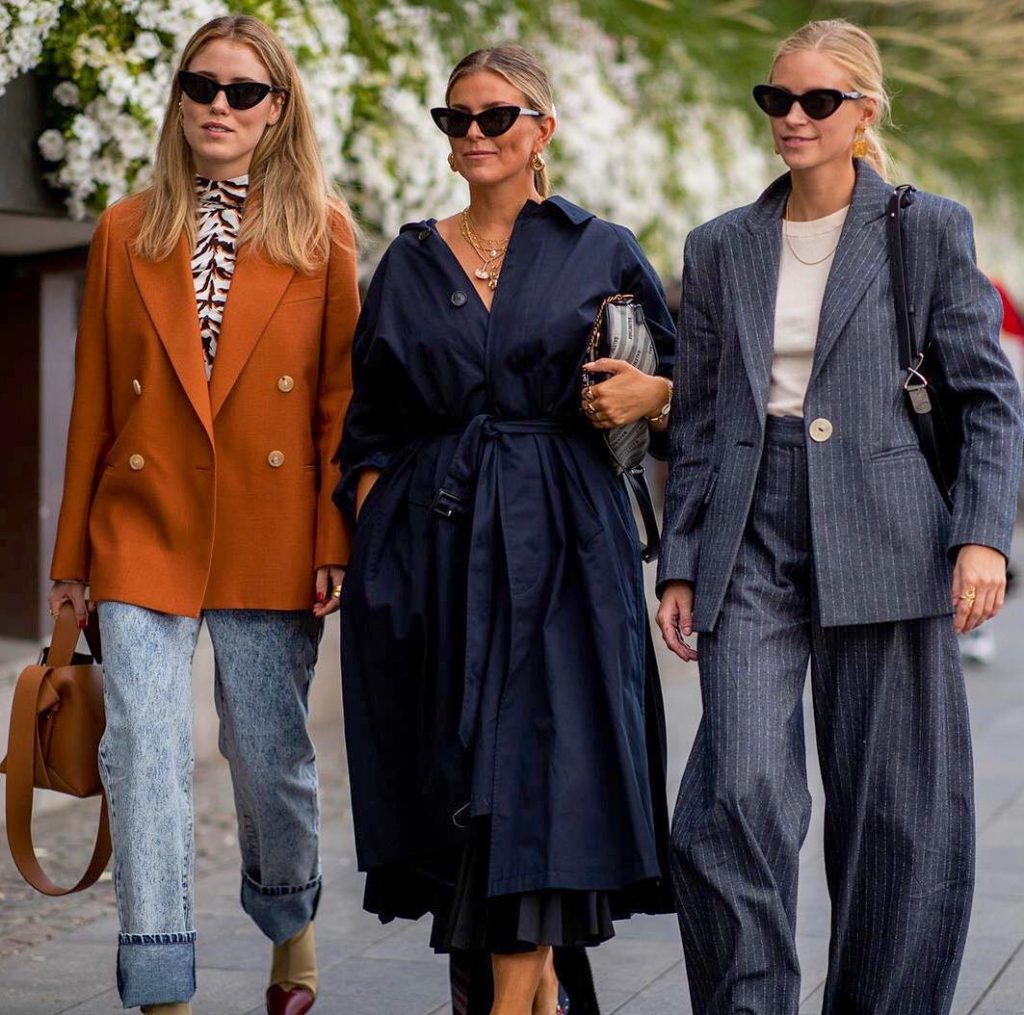 Contrary to popular belief, your work outfits do not have to be dull and they don't have to take a toll on your fashionable side. The first proof of that is Tine Andrea (on the right), who is totally owning the oversized pinstripe pantsuit look. The high-rise pants are completely in command, and the fact that the look was toned down in terms of its 'corporateness' with the clever and trendy use of a simple top instead of an overly formal blouse is just the cherry on the sundae that is this outfit. Wear something like this to work and you will be both admired and respected.
Your business, your rules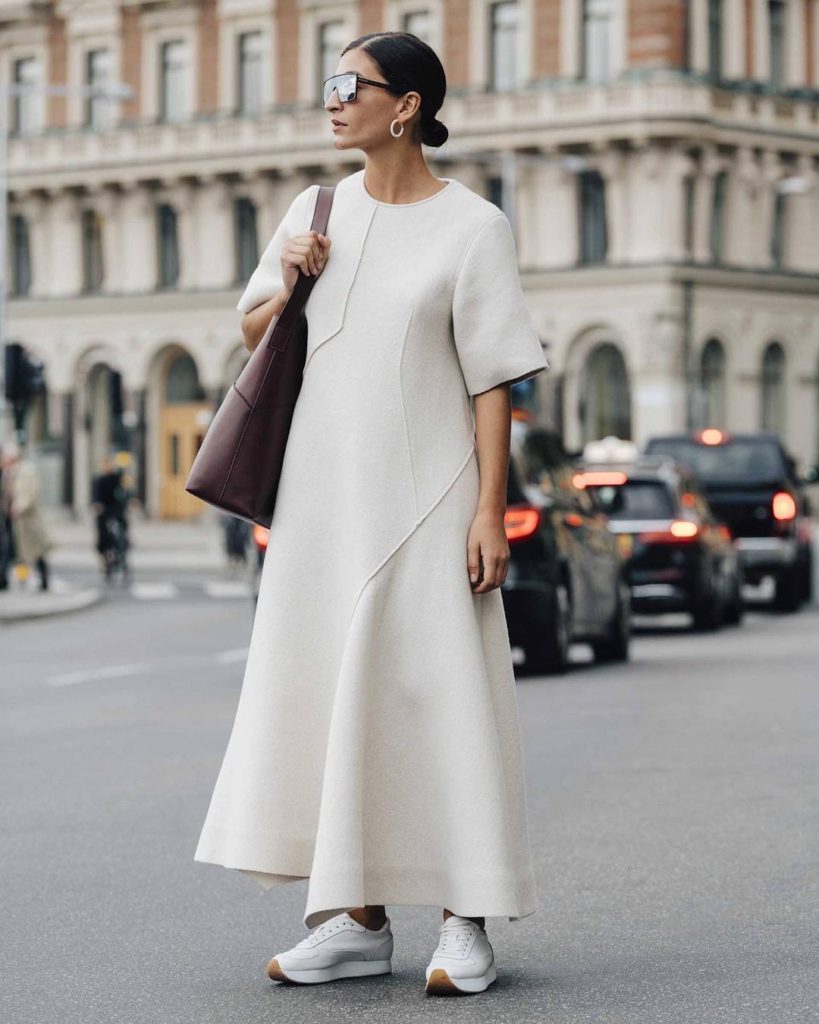 Whether you work for a corporation or are making your mark in the business world, the office dress code has dramatically changed and the strings have become looser, particularly in the number two scenario. A powerful woman knows that she doesn't have to suffer in sky-high heels on the days when she just doesn't feel like it. She is the woman who will take out her favorite comfortable and trendy Nike shoes and pair them with a gorgeous minimalistic dress, such as this one impeccably worn by another stunning Stockholm lady. She will complete the look with a chic and practical designer bag – because she's dressed for the job she wants, and with great eyewear, she will undoubtedly conquer the day.
It's your book and you'll color it if you want to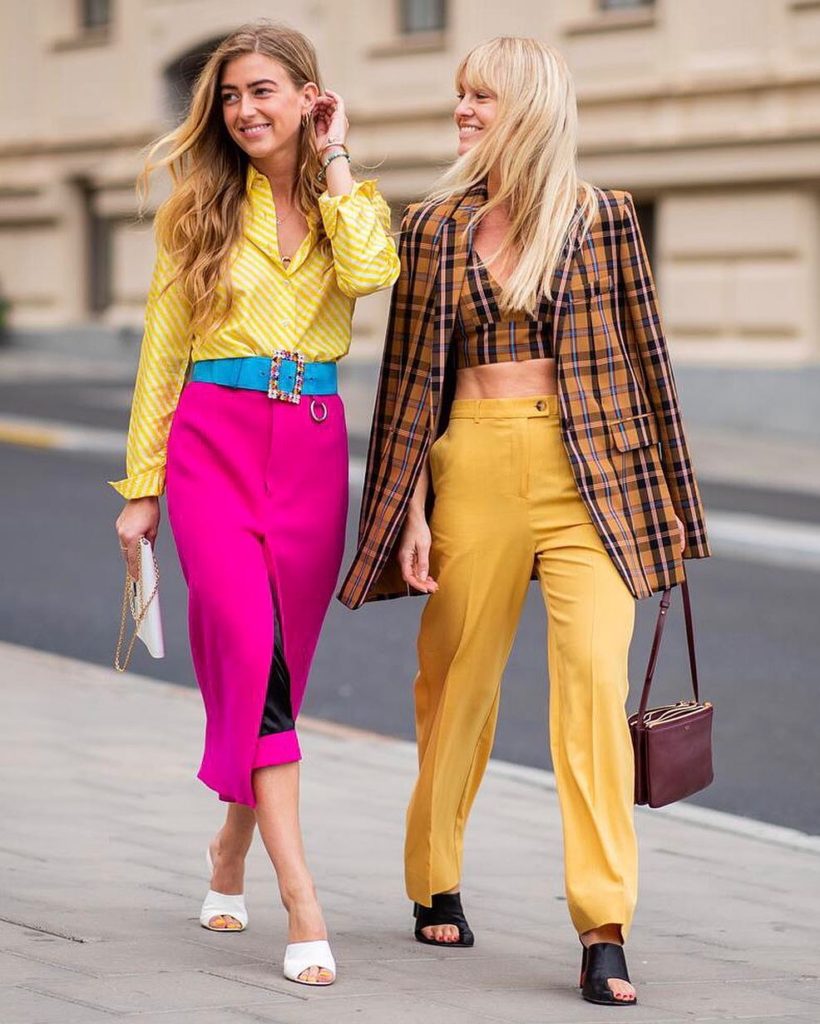 Don't ever let anyone tell you that there is no room for bright and saturated colors in the office environment. A pop of color shows that you are confident and strong, and that you aren't afraid of taking calculated risks – both in fashion and in business. So, taking a page from the Scandinavian color-block playbook, adorn yourself with a pencil skirt in a saturated color, and don't go easy on the top either. The pencil skirt and shirt combo is office-approved gold, but instead of going for the traditional grey and white versions, go super bold in your choice of hues and make an additional statement with a wide and powerful belt.
The Power of Simplicity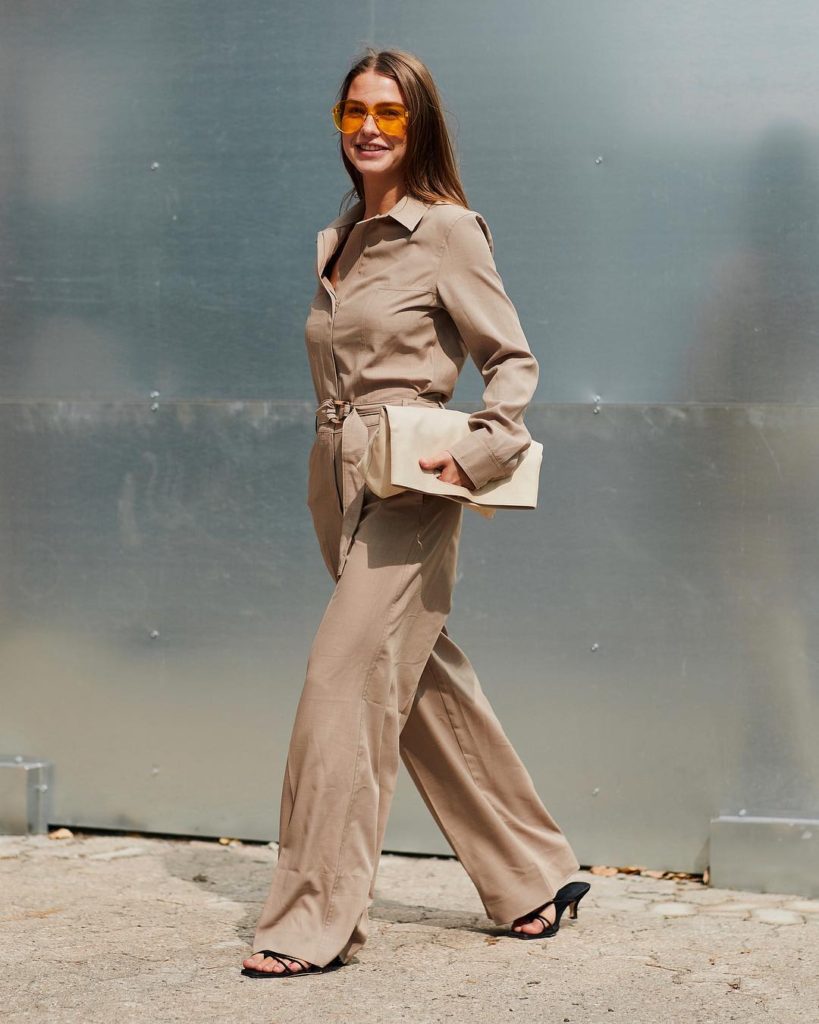 While the general notion is that a dress is the easiest thing a woman can pull out of her wardrobe, we would like to take Copenhagen as an inspiration and bring in a new contestant – the jumpsuit. A well-tailored jumpsuit in a powerful yet subdued hue such as camel exudes just the right amount of those "woman in charge" vibes, especially when styled properly. A jumpsuit-based outfit doesn't require much to be complete – a pair of simple structured earrings, the right sandals or even classic pumps, and a stylish yet practical soft handbag, and voila – the perfect outfit for not only regular days at the office but also sheer perfection for meeting clients, investors and potential partners.
A dress for success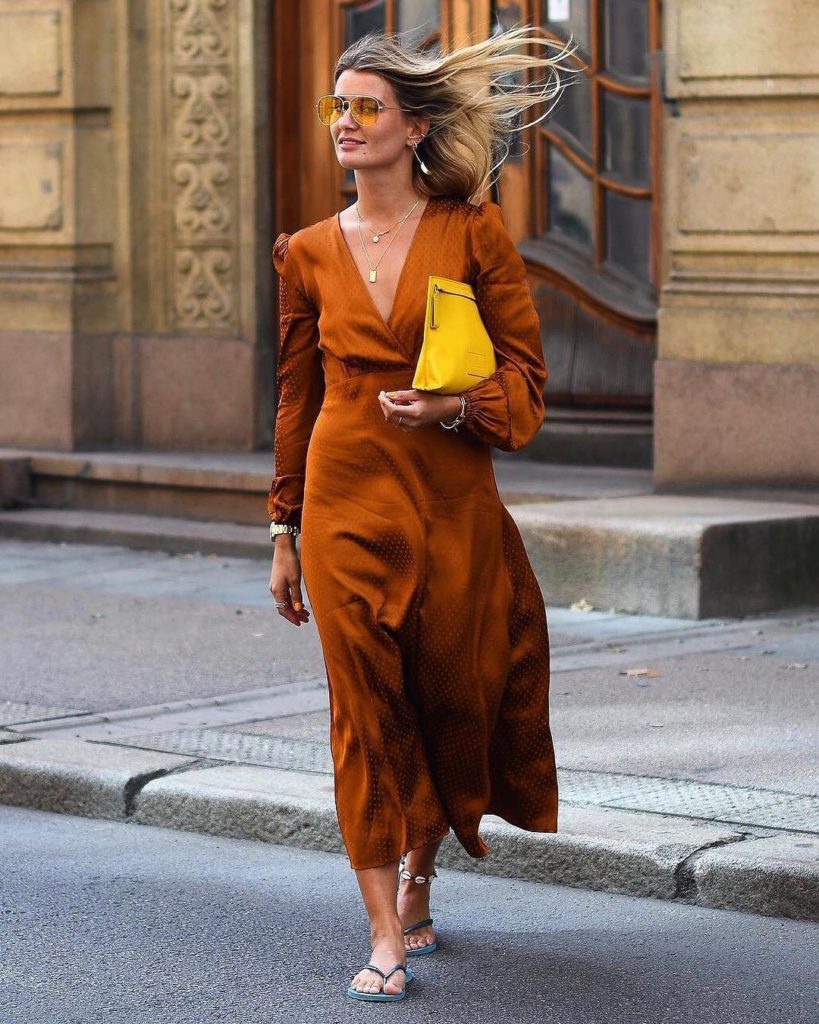 The fashion world has been kind to us, particularly in the past couple of seasons during which we've seen a plethora of dresses that came in a variety of cuts and designs. However, there are some dresses that are meant to stand the test of time, and one such dress is the iconic wrap dress. The ladies of Oslo have gone completely crazy over it, and we're glad that DVF created this dress decades ago and that it keeps coming back in style. The length is entirely appropriate, along with all other elements, but it also has that undeniable air of powerful femininity to it, especially when you choose the right color. We couldn't think of a better or a more luxurious-looking hue than burnt orange, especially for the office. This is one of those dresses that will get you where you need to go in your professional as well as in your personal life. It's versatile, chic, and works for every occasion. Instead of flip-flops, style it up with a chic pair of mules and a sturdy, solid tote in a complementary hue, and you're done.
Yes, we have plenty to learn from Scandinavian women. Luckily, they've been generous with advice, so all we have to do now is soak it all up and apply their fashion rules to our wardrobes and we'll be golden.
You might also enjoy how to create instagram-worthy street-style!
Guest post written by Claire Hastings