Now that I'm officially 31 weeks, my husband and I have kicked into turbo mode in getting our home ready for baby! We're getting loads of new cleaning stuff in to make sure the house is spotless, spending hours looking at shark vacuum reviews, the best window cleaners and softest cloths! We even took a look at using someone like this Sparkle and Shine company to help make our house spotless but for now we think we can manage by ourselves. One of the most important things to me is to get rid of things we're not using and properly spring clean our home. When spring cleaning our home I also wanted to spring clean our cleaning products! Now more than ever I am paying attention to the products I use and what is in them. I recently was introduced to the Open Nature™, so I decided to try out natural cleaning products to see how they work. I was thrilled to find that natural cleaning and household products are safe for your home and family! Here's why I'm Spring Cleaning My Home with natural cleaning products:
Why I'm Spring Cleaning My Home with Natural Cleaning Products
Convenient to Purchase
Open Nature household cleaning and care products are now available in the Los Angeles area at Albertsons, Vons and Pavilions stores. You can easily find them at a convenient location near you! Also, there is a wide array of natural cleaning products on Amazon. For my Amazon Prime members, this is perfect for you!
Wonderful Selection of Products
When Open Nature asked if I would like to try their new household cleaning and care products to share with my readers, I decided to really research the brand. Once I discovered all Open Nature household cleaning and care products are dye free and never tested on animals, I of course said yes! The Open Nature cleaning line includes products are biodegradable, fragrance-free and perfume free, and are certified Safer Choice by the U.S. EPA.
These natural cleaning products are made with 100% recycled paper and are certified by the Sustainable Forestry Initiative. Plus they offer the same great quality with a new, updated look, and safe ingredients for your home and family. These household products provide effective cleaning power for your toughest messes and all items feature transparent claims on packaging
Great Packaging
Now let's go through and unbox my package from Open Nature.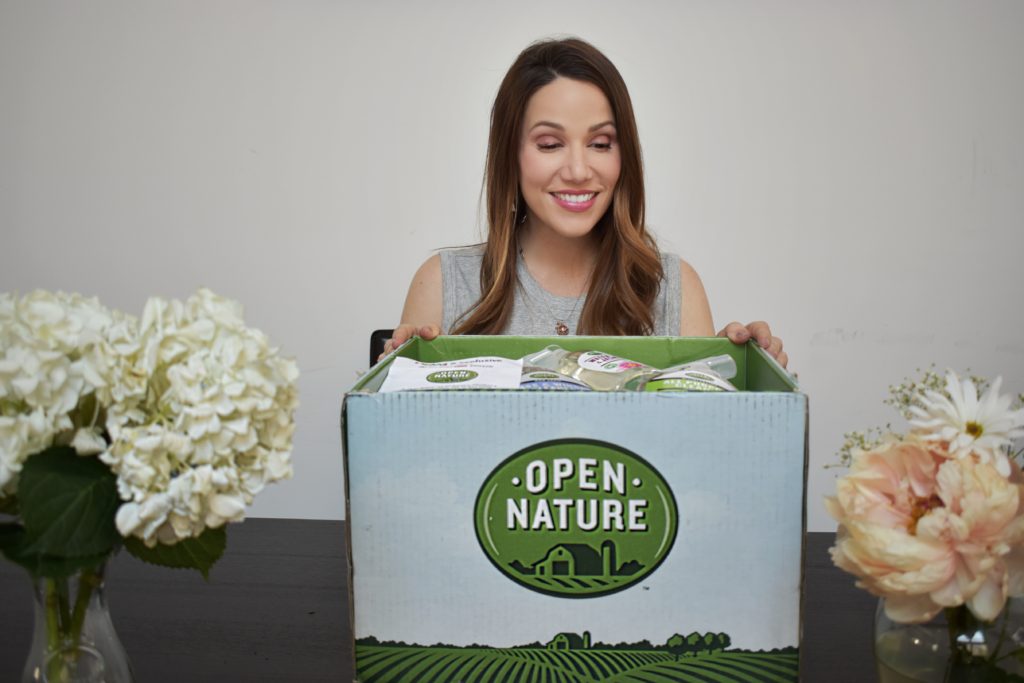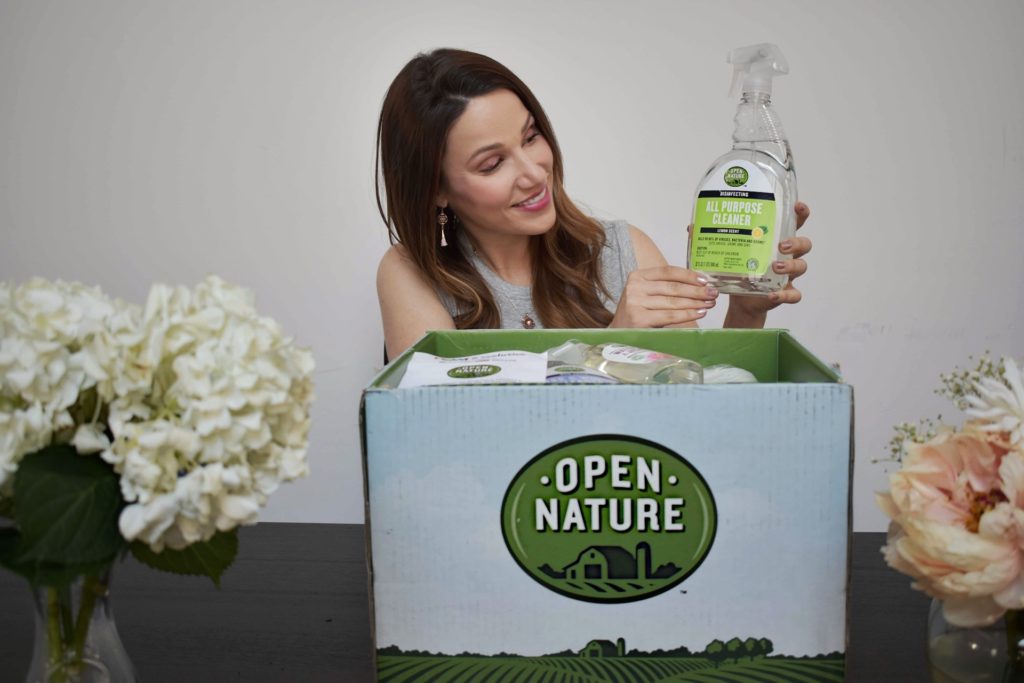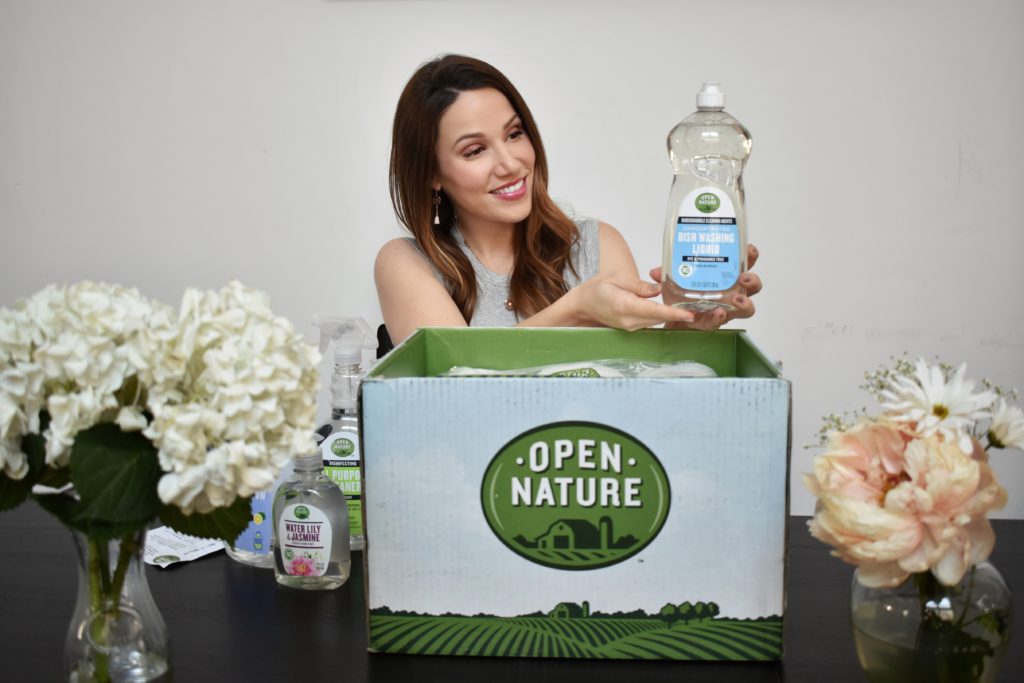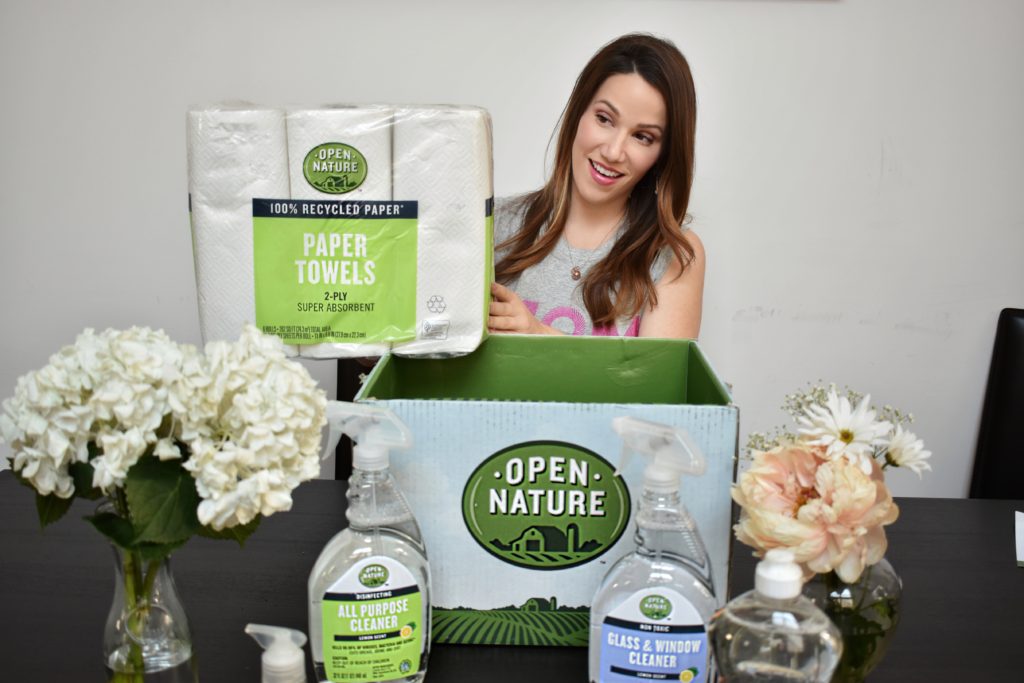 I really love all of the bright colors, clear labels, and important product information. But of course it isn't only about presentation, I had to put these products to use!
Product Quality
Open Nature Glass & Window Cleaner: Non-toxic, biodegradable, US EPA Safer Choice Certified and it didn't streak.
Open Nature All Purpose Dye Free Lemon Scent Cleaner: Disinfecting (kills cold and flu viruses), dye free, biodegradable surfactants, plus I really loved the light lemon scent!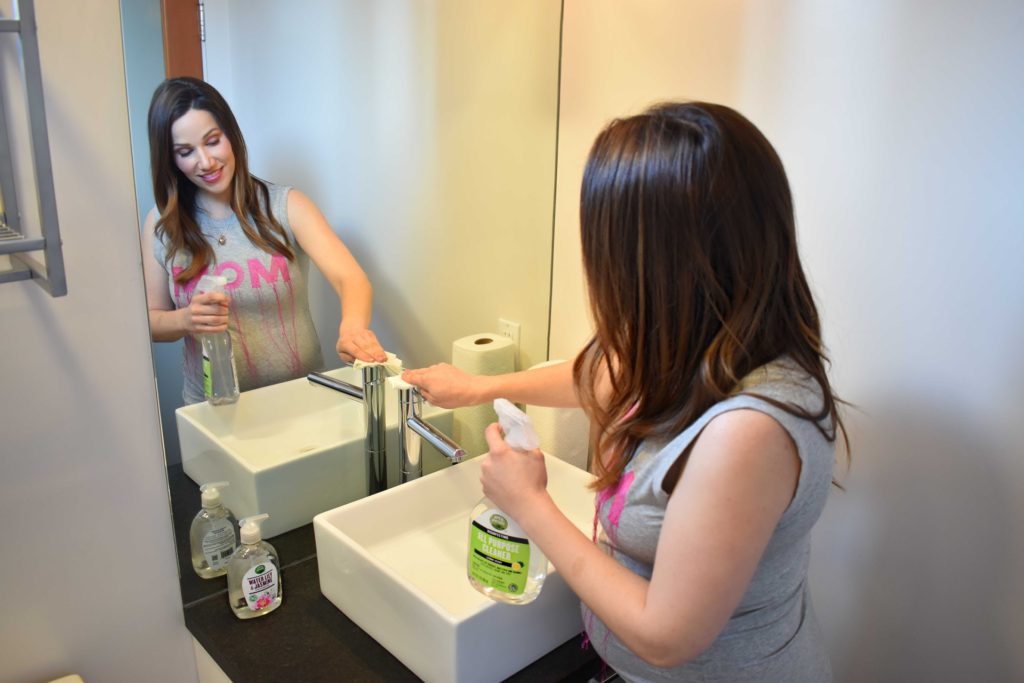 Open Nature Paper Towels: Made with 100% recycled paper, certified by the Sustainable Forestry Initiative, and they really got the job done.
Open Nature Free & Clear Dish Liquid: Dye & fragrance-free, biodegradable or contain biodegradable cleaning agents/ surfactants, and got rid of all the leftover food quickly.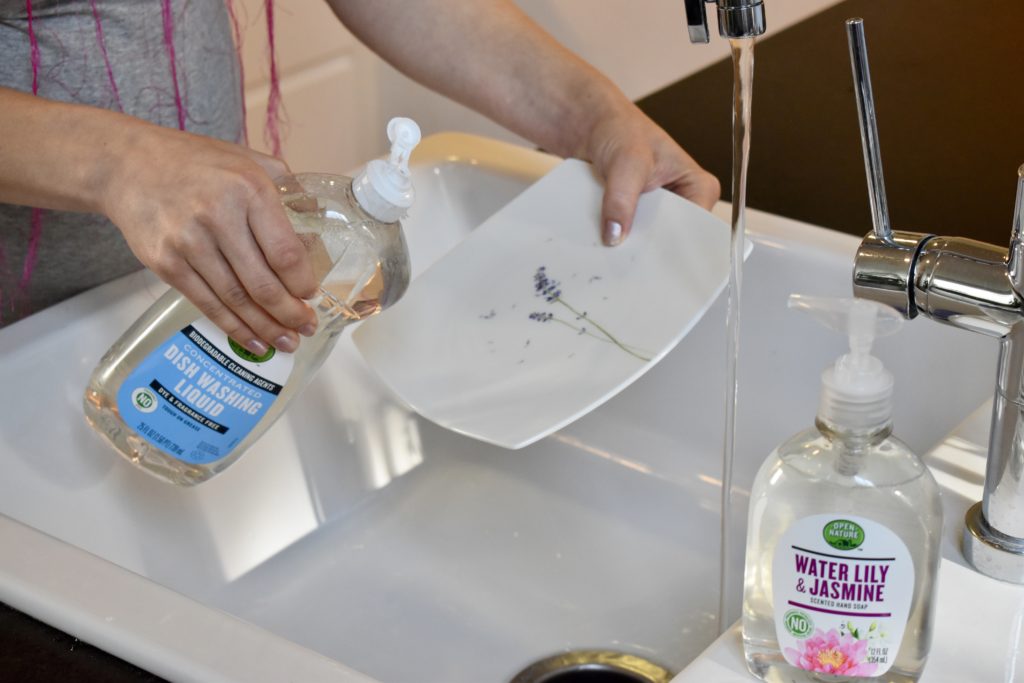 Hand Soap: No phosphates, phthalates, parabens, artificial colors, plus it didn't make my hands feel dry.
After spending a wonderful Sunday spring cleaning my home with natural cleaning products, I feel more confident than ever we are going to be ready for our baby boy in July! If you'd like more advice on how to get your home clean and ready for your new arrival then speak to Sammy from Home Clean Expert, they can answer any questions or worries you may have.
I encourage you to make the change to natural cleaning products too!
You might also be interested in these surprising foods that are good for your teeth.
XOXO – Stuart