I recently discovered Aetrex shoes and fashion orthotics and I'm so glad I did! Once I hit thirty I completely lost my tolerance for uncomfortable shoes. I decided my days and nights of torturing my feet and body in the name of fashion are over, but I have struggled to find shoes that support my feet and are also stylish. Luckily, Aetrex shoes and fashion orthotics came into my life and have completely changed the game!
Aetrex Shoes
Right around Christmas, I ordered the Dawn slides in gold. These shoes have EVA midsoles, so they are supportive, comfy and oh so stylish. They are absolutely perfect for running around Los Angeles to meetings, events and checking things off my ever growing to do list. I get tons of compliments on them and I immediately share how incredible they are. All Aetrex footwear has features built-in Lynco® orthotics to provide better alignment for your body, and to help you avoid unnecessary foot, knee and back pain.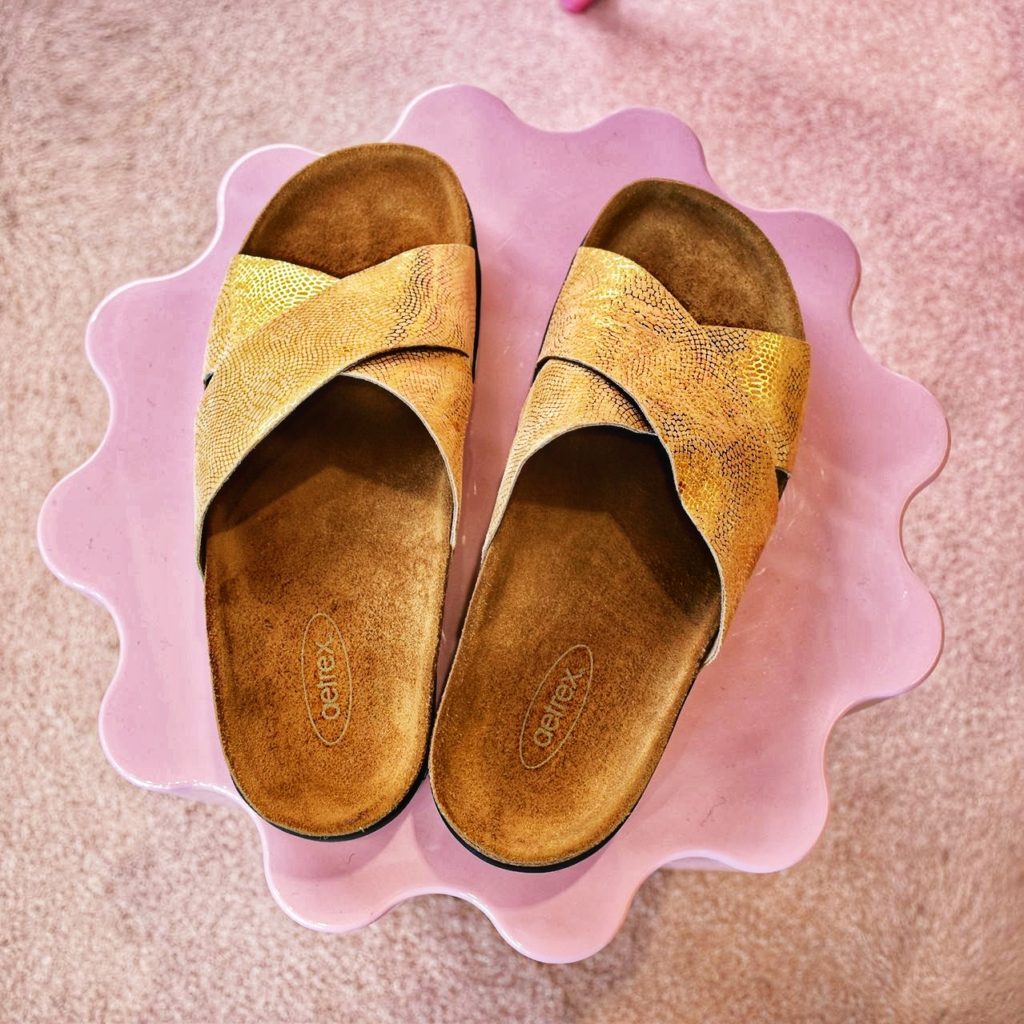 Aetrex has a wide selection of shoes for both men and women for all seasons. I just placed an order for a pair of boots I'm super excited about. I personally have a wide foot and Aetrex also has a great selection of shoes that also come in wide. Plus my new boots will feature the "Aetrex 3", Lynco® arch support, memory foam cushioning, and Anti-Microbial Technology.
Aetrex Orthotics
Proper support and wearing the right shoes are essential to living a healthy lifestyle. I'm sure you have quite a few pairs of shoes that you just love but wish were more comfortable. Don't throw them out because you can use Aetrex fashion orthotics. These inserts are seriously such a game changer and work with everything from ballet flats to the highest heels. 👠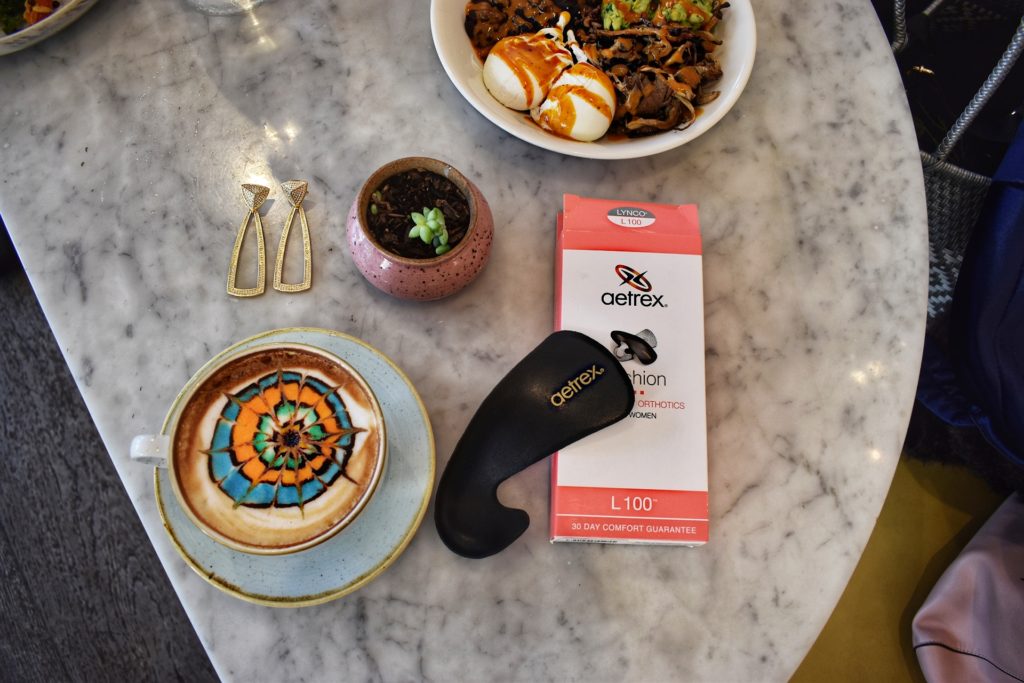 These innovative orthotics are flexible, ultra light-weight and designed for support and pressure relief. The unique Cobra shape and built-in Lynco support comfortably balances your feet and helps provide proper body alignment. You can easily switch them out between different pairs of shoes. Your boots might not be made for walking all day, but thanks to Aetrex fashion orthotics now they are!
Right now Aetrex has an incredible end of year sale with styles up to 70% off! Here's to living 2018 in comfortable style!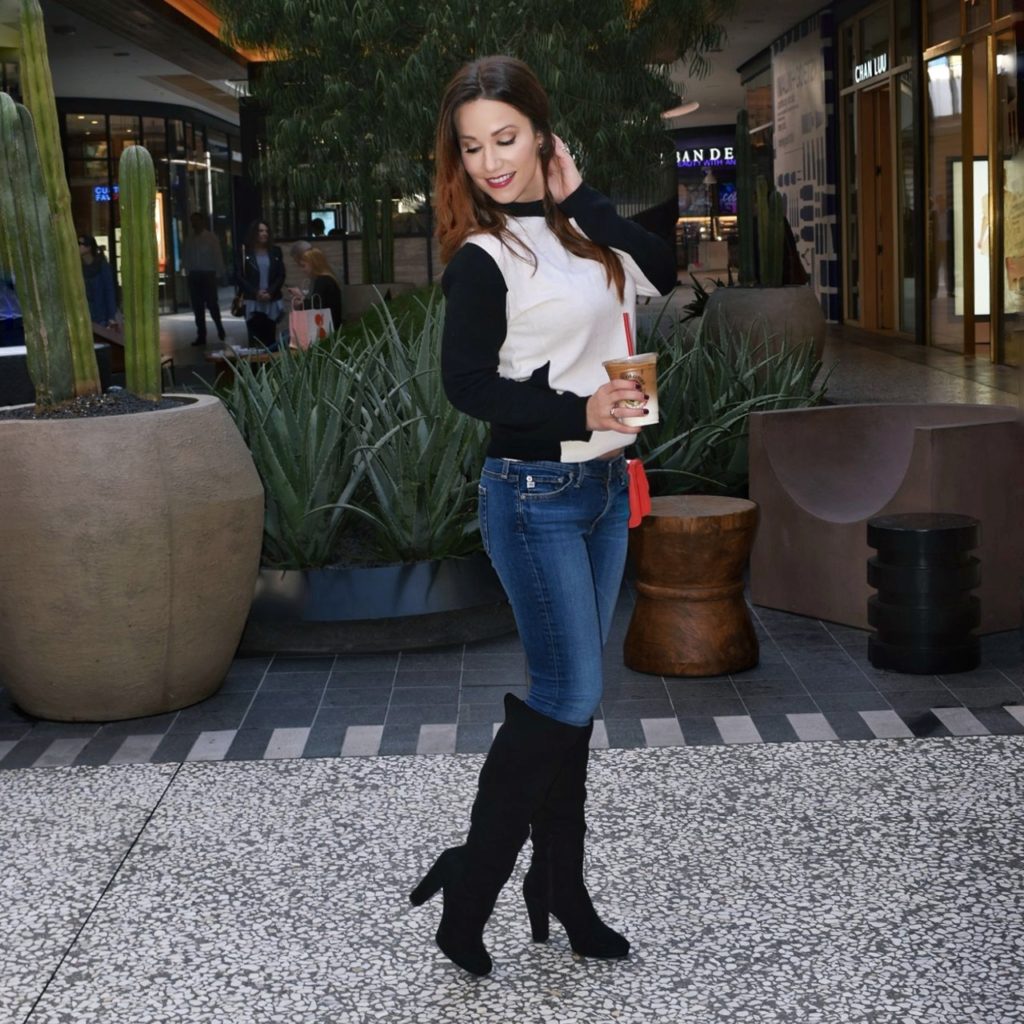 XOXO – Stuart
This was written in partnership with Aetrex. All opinions are my own.