Hi loves! Per your request, I'm going to start sharing more dedicated outfit of the day and outfit of the night posts. To kick things off I'm sharing my current obsession, this dreamy black velvet cape from Tadashi Shoji. This statement cape with gold embellishments, lace and yellow gems seriously goes with everything and is perfect for Los Angeles nights. I personally love it with this sexy red lace dress.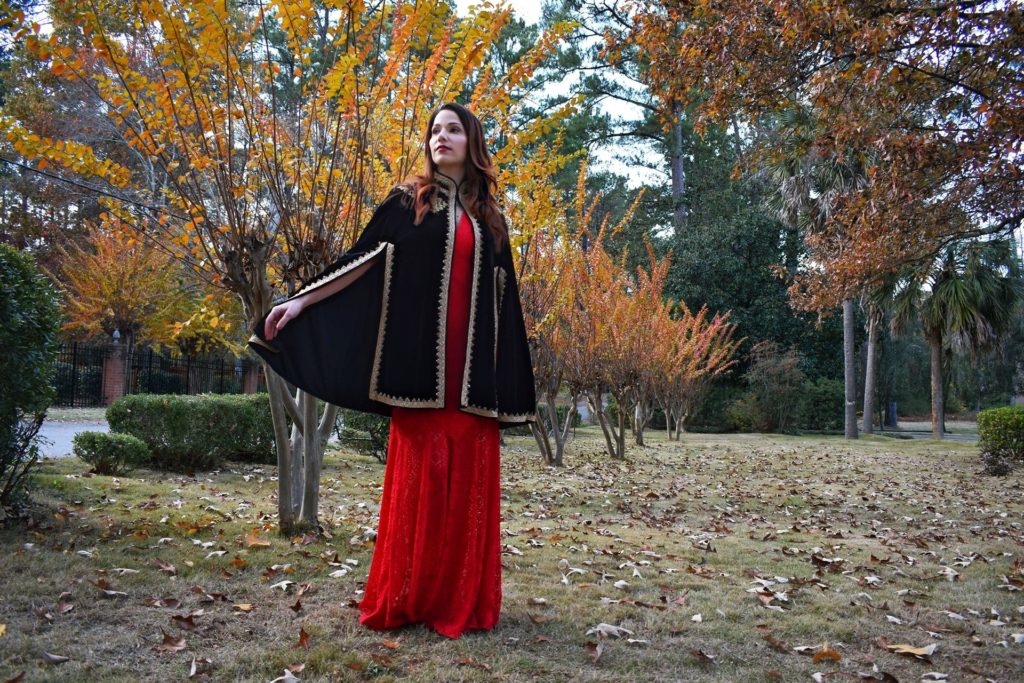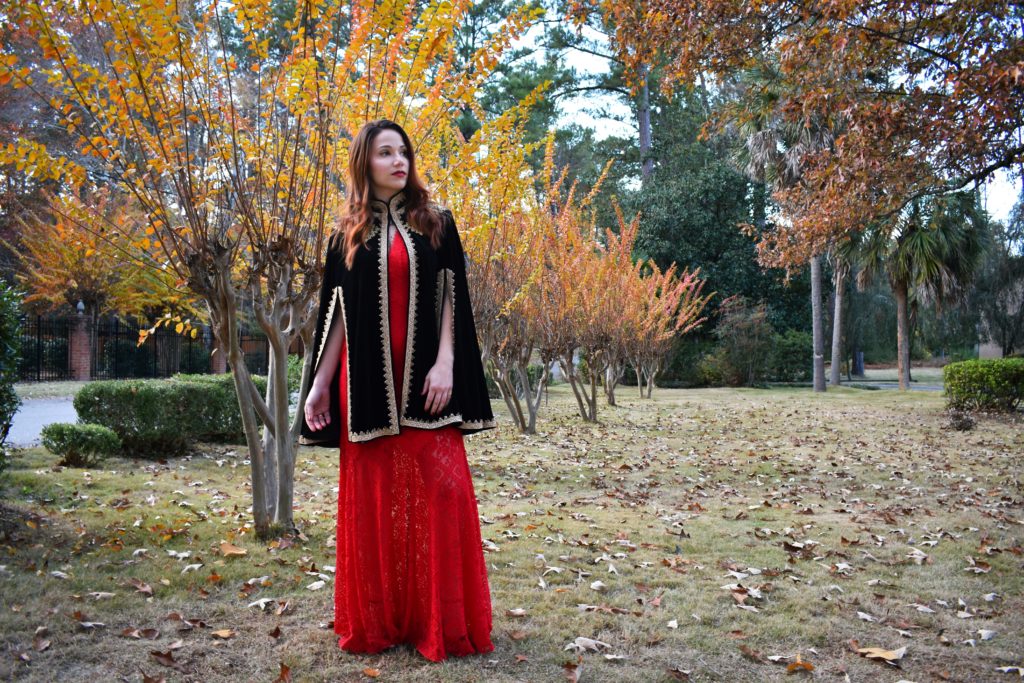 This velvet cape also works fabulously with jeans, slacks, skirts, and much more. Whenever I wear this versatile velvet cape I feel truly royal! And can we talk about this dress, it is red hot! This red lace dress is glamorous enough for the red carpet and sexy enough for Las Vegas.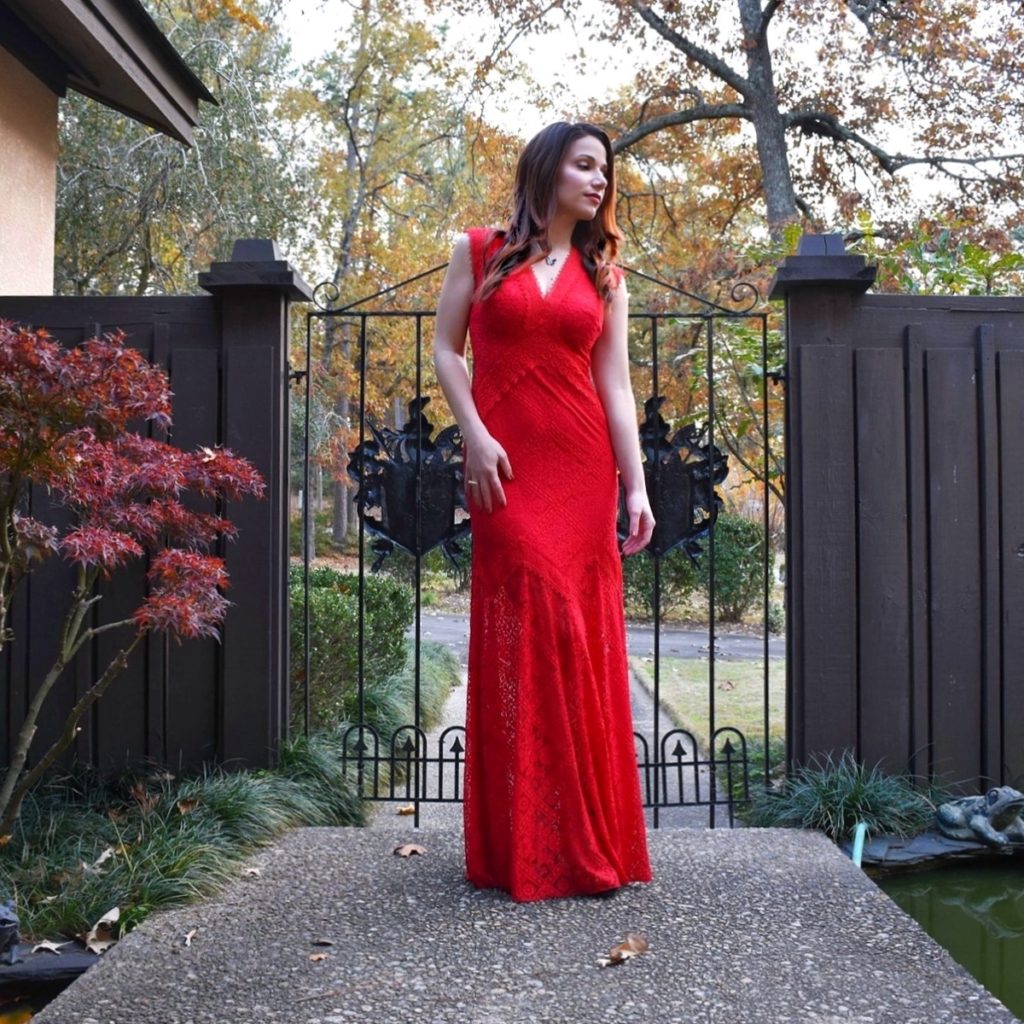 If you are a fan of this look, you will also enjoy my Tadashi Shoji New York Fashion Week Lookbook.
I hope you enjoyed this post! My goal in 2018 is to get much more personal with you, so let me know what you'd like to see more of! And please feel free to leave questions below, I'm going to be doing an Ask Me Anything soon.
XOXO – Stuart