Valentine's Day is officially around the corner, so do yourself a favor and book a table at one of my favorite romantic restaurants in Los Angeles. Whether you just started dating or you've been together for over a decade, Valentine's Day matters. This is not the holiday to wait until the last minute, try your hand in the kitchen for the first time or assume you can just wing it. Show that special someone you care! And that goes both ways ladies, why not take your man out?
Here Are My 3 Favorite Romantic Restaurants in Los Angeles:
Le Petit Paris Los Angeles
I recently enjoyed a luxurious, 3 hour boozy brunch at Le Petit Paris in downtown Los Angeles and instantly fell in love. The menu, service and ambiance is absolutely outstanding! I just took a peek over on their website and they have quite the menu planned. Take a look:
Featuring dishes from the South of France, Le Petit Paris comes from Cannes-based restaurateurs David and Fanny Rolland, owners of Miramar Plage on La Croisette and the original Le Petit Paris in Cannes. The restaurant is housed in Downtown Los Angeles' historic El Dorado building, originally built in 1913. The building used to be the offices of Charlie Chaplin and they have done their best to preserve it even keeping the original floors. Le Petit Paris oozes romance and features multiple skylights, a mezzanine level, a lounge, a room dedicated to date night goers, "La Boutique," a gift shop with artisanal goods from France and a large outdoor patio. There is also special touches and celebrity decor. I of course had to take a picture with the fabulous Audrey Hepburn.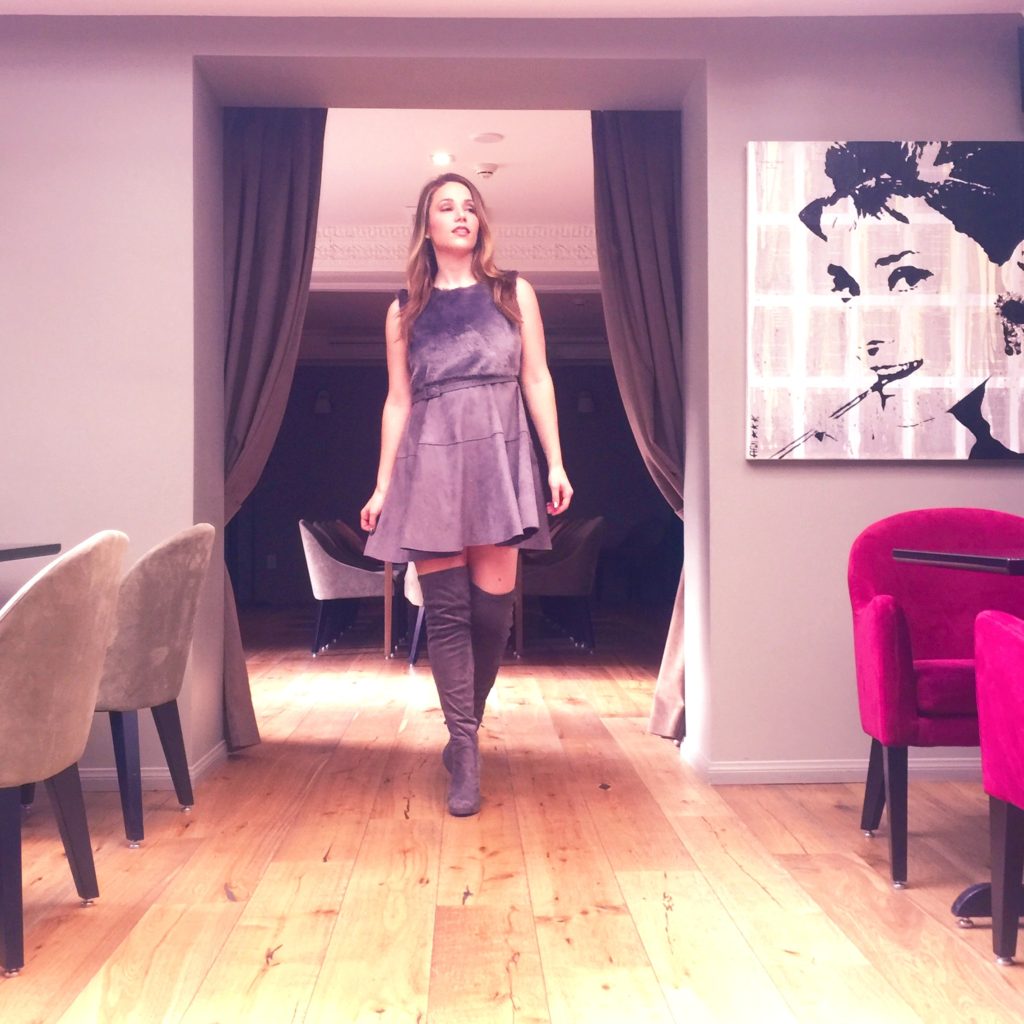 Even if you can't make it for Valentine's Day, there is alway something wonderful going on at Le Petit Paris like their Wednesday Jazz nights from from 7:30 pm to 9:30 pm. Be sure to tell the manager Stephane Clasquin that I sent you. He will take great care of you! And if you are feeling decadent, you must get their famous truffle pasta. Chef Jeremie Cazes kindly came out to say hello and told me all about it.
Carlitos Gardel Argentine Steakhouse
My next suggestion for romantic restaurants in Los Angeles is located on trendy Melrose Ave. right in the thick of all the action. Once you walk into Carlitos Gardel Argentine Steakhouse you can breathe a sigh of relief as you immediately know you are in good hands. This family owned and operated restaurant is the kind of place where you can sit down, relax, tell them what you like to eat and drink and then let the food and wine start flowing! Every dish at Carlitos Gardel is phenomenal, but I especially enjoyed their Cordero 48. New Zealand Rack of Lamb marinated for 48 hours in Gardel's Chimichurri Spicy Balsamico.
Voted the #1 restaurant on Open Table last spring, you can't go wrong by celebrating Valentine's Day at Carlitos Gardel. And I highly suggest speaking to the sommelier and adding on a wine pairing. Hey it's Valentine's Day, why not splurge?
Valentine's Day Menu
Primero
Gnocchi de Ricotta y Espinaca
house-made signature ricotta & spinach infused potato-less gnocchi, tomato-cream
Segundo
Endivia con Camarones
grilled jumbo prawns, Belgian endive, organic greens, tomato-Chimichurri dressing
Tercero
Choice of:
Bife de Lomo a la Portabella
U.S.D.A. Certified Angus Prime Tenderloin Malbec-Portabella mushroom reduction
Cordero
New Zealand lamb chops, 48hr Malbec marinade
Branzino
wild Mediterranean bass, Balsamic Chimichurri glaze
Postre
Choice of:
Postre Gardel
House-made white cake – Peaches & Cream – Merengue – Dulce De Leche
?
Tarta De Chocolate
Chocolate Tart – Dulce De Leche – Walnuts – Vanilla Bean Ice Cream
Seatings – 5.00pm – 5.30pm – 7.00pm – 7.30pm – 9.00pm – 9.30pm $115.00 per person
– Includes Valentine's Menu. Does not include Beverage, Tax or Service. All will be added to check that evening.
Are you salivating after reading that menu too? What I love about Carlitos Gardel is it feels like your neighborhood restaurant that truly becomes that special place for the two of you. It is intimate, comfortable and I so enjoy talking with the family about growing up in Argentina and their family traditions. Book your table here and know you are in for a treat!
Faith & Flower
I was introduced to Faith & Flower during their fall cocktail menu preview and was drawn in by their extravagant decor, killer cocktails, tasty food and cool, friendly vibe. This is a great option for a romantic night out or if you are planning an evening with a fun group. Hey you can celebrate Single Awareness Day in style right!? Check out their Valentine's Day menu:
Yellow fin Tuna Tartare
Black Truffle Vinaigrette, Grain and Seed Toasts
(add shaved Perigord Truffle for $25)
Young Vegetable Crudités Salad
Romaine Lettuce, Brioche Croutons, Miso Ranch Dressing
Handmade Tagliatelle Pasta
Honey Roasted Pork Sugo, Young Kale and Turnips
Red Wine Braised Boneless Short Rib
Creamy Risotto, Roasted Beets, Parmigiano-Reggiano
Wood Oven Roasted Cauliflower
Brown Butter, Sultana Raisins, Toasted Almonds
Chocolate Mousse Bomb
Passion Fruit Sorbet, Cashew and Honey Toffee, Gold Leaf
* Vegetarian and Pescatarian options on request.
Also Available
Oysters on the Half Shell with Mignonette Selection
Traditional Caviar Service – 1 oz Oscetra 88
Hard Cooked Egg, Shallots, Parsley, Lemon, Brioche Toasts
$59
+ tax and gratuity
I'm a big fan of shared menus, so I can taste as much as possible without feeling guilty. Their menu is definitely globally influenced with a wealth of flavors and cuisine, so there is truly something for everyone. I highly recommend ordering something from the raw bar and trying the milk punch (ask the bartenders, they will fill you in on its uniqueness). Located on Flower St. in downtown Los Angeles, the name Faith & Flower pays homage to the two major renaissance periods, the 1920s and modern day that have heavily influenced the Downtown Los Angeles community. "Flower" referring to the street on which the restaurant lies today, and "Faith" for the street's alleged name during the early 1920s.
And we have to talk more in depth about the design by AvroKODesign. The decorative elements perfectly blend modernity and antiquity with special touches throughout. I especially love the partition wall composed of distressed doors collected from the 1920s, a large scale handmade sunburst wall installation (which I posted on my Instagram), and an entire wall mural by highly acclaimed local street artist Robert Vargas. Book your table here.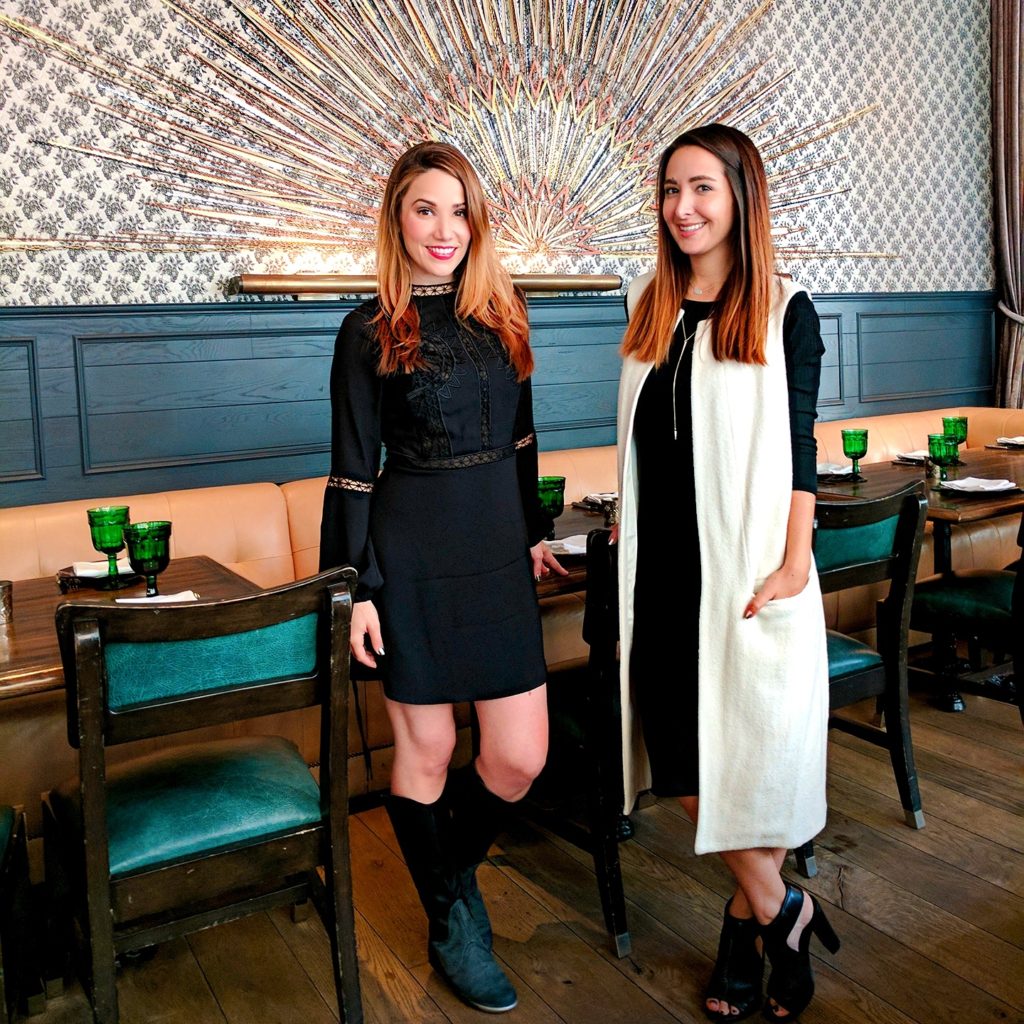 I was speaking to a friend recently about restaurant electricity in the Los Angeles area for small businesses and my friend told me that they got a really great deal for business electricity comparison through Usave. They saved a lot of money so I'm told.
I hope you enjoyed my 3 favorite romantic restaurants in Los Angeles. Please let me know if you celebrate at one of these fabulous choices. Happy Valentine's Day everyone!! xoxo – Stuart