Happy Travel Tuesday! As we get closer and closer to summer, I know many of you are starting to dream of future vacations and where to go! I'm a huge fan of cruising as I'm sure many of you have noticed from my travel adventures 🙂 Going on a cruise is the perfect mix of seeing new places, relaxing when you like and enjoying unforgettable meals and views! By far my favorite cruise experience is my recent trip with Celebrity Cruises on the Celebrity Silhouette!
Travel the Eastern Caribbean with Celebrity Cruises
I've already shared my three incredible days at port and my unique excursions, and now I'd like to share with you my thoughts on the actual Celebrity Silhouette! The ship, the staff, the entertainment … oh where do I begin 🙂 The food, wine and cocktail program on the Celebrity Silhouette are in a class of their own! Every restaurant experience was unique, so let's discuss the restaurants in more detail.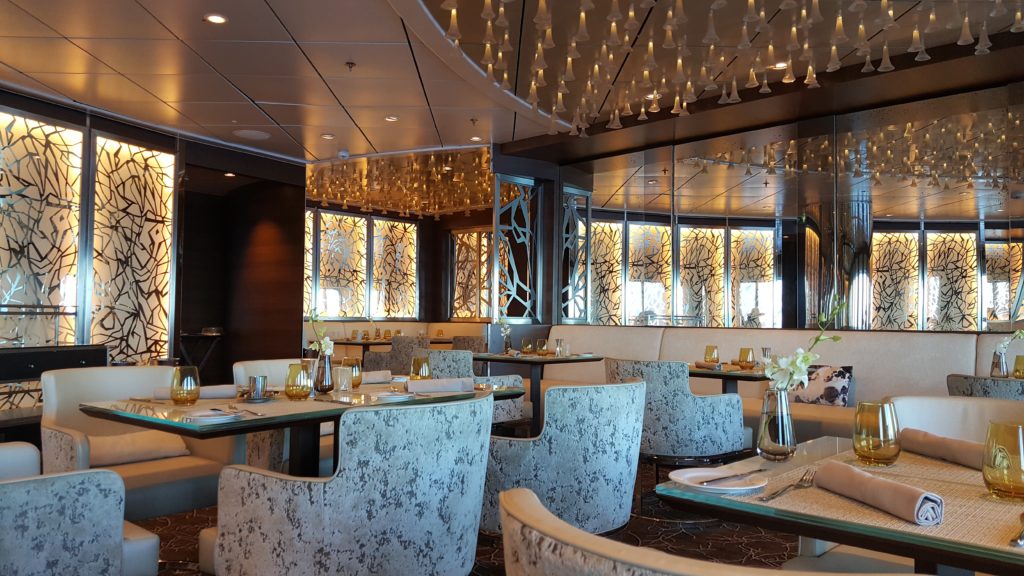 Tuscan Grille, where I had the pleasure of dining with the Captain, is an Italian steakhouse with views to die for! Blu is a Mediterranean restaurant serving lighter, healthier fare. Murano serves rich French-Continental cuisine, so go hungry. Qsine is a fun dining experience where you eat family style and enjoy unique dishes like disco shrimp! Luminae is the place to have a wonderful breakfast. And the Porch and the Lawn Club Grill are at the top of the ship with amazing menus and fun vibes!
Hands down my favorite place to grab a unique cocktail was the World Class Bar and you can't beat the extensive wine selection at Cellar Masters. But you must take in the impressive Grand Cuvee Dining room with it's chandelier like wine cellar with over 2,000 bottles of wine!! They invited me to stand inside and of course it was hard to leave 🙂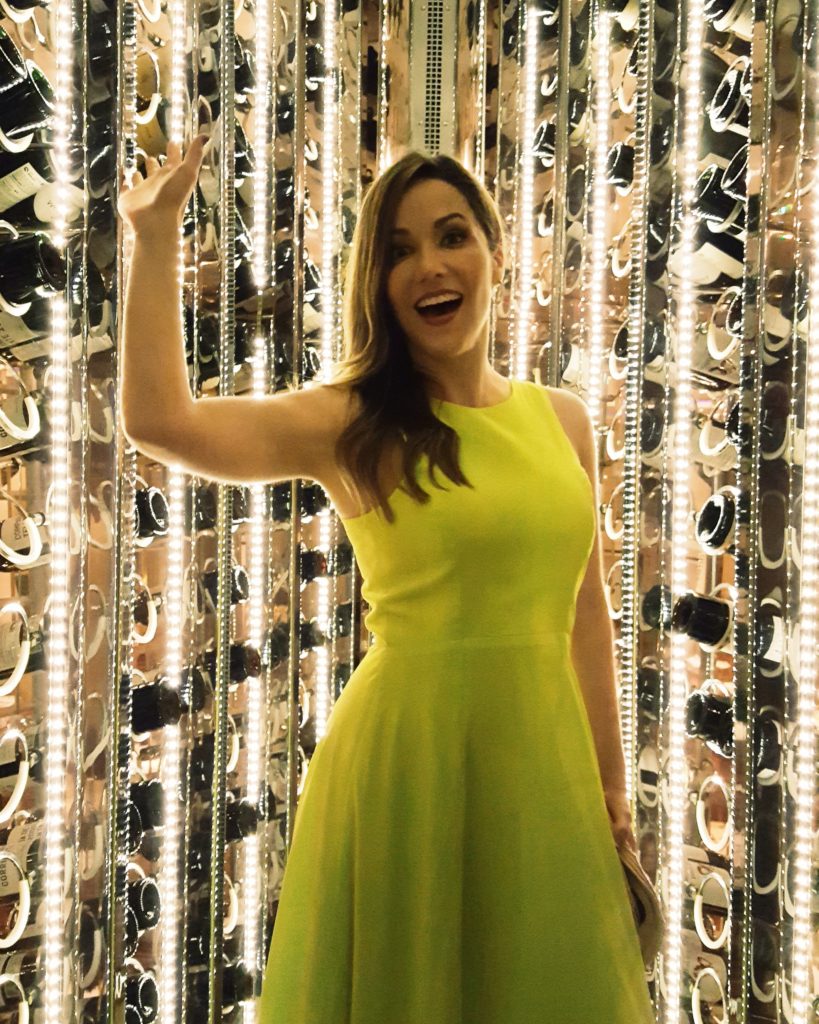 And be sure to pamper yourself at Canyon Ranch Spa! The services are incredible and the views are absolute heaven! I could live in the Persian gardens! I got the 'Departure Detox' treatment which was the perfect way to detox and energize as the cruise came to an end. I loved the all over body exfoliation followed by the dreamy massage. And the salon is great too and they gave me a voluminous blowout, which my hair was craving!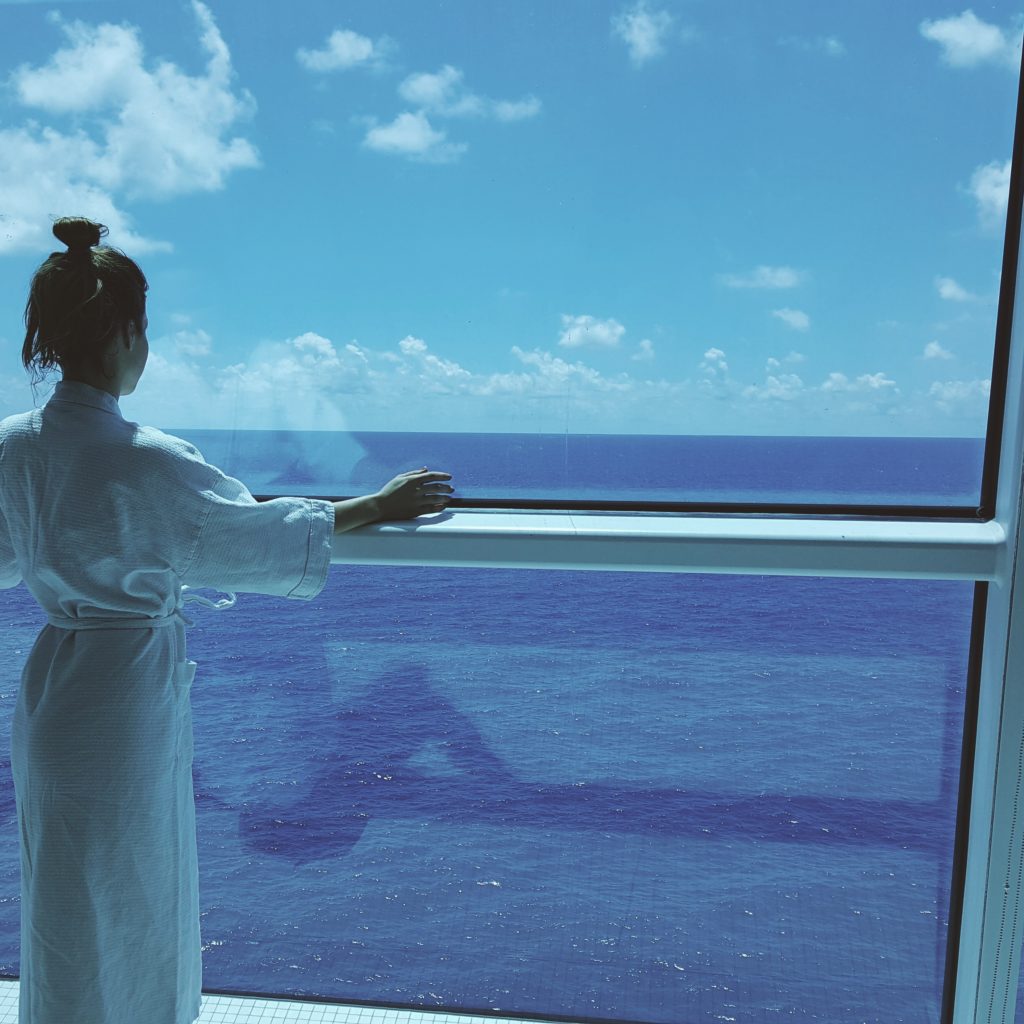 To help you get even more of a feel of what is like cruising the Celebrity Silhouette, I put together this aftermovie for you!!
How talented are the performers!! The shows they put on were absolutely Broadway worthy and I was blown away by the cirque du soleil level talent! No matter what your mood or travel desires, they can be met on Celebrity Cruises. Feel free to tweet me with any questions or leave a comment below.
Next week I'll be sharing all about my recent adventure in Mexico City!!