Hello ladies and fabulous fashion at the 2016 Met Gala! No clue why essentially an east coast red carpet Oscars fashion event is taking place right now? Let me break it down!
Officially the Met Gala is the Metropolitan Museum of Art Costume Institute Benefit which takes place the first Monday in May in order to raise money to fund the Costume Institute! But for us it is one of the most extravagant fashion nights of the year!! And clearly the internet is currently on fire surrounding it!
Every year there is a theme and this year the exhibit is "Manus x Machina: Fashion in an Age of Technology," and will explore how fashion designers are reconciling the handmade and the machine-made in the creation of haute couture and avant-garde ready-to-wear. The hosts are Anna Wintour, chairwoman of the gala; Jonathan Ive, chief design officer of Apple; Taylor Swift; and the actor Idris Elba. So it is fitting that Taylor Swift kicks off my list of the 5 Best Dressed Women at the 2016 Met Gala in her killer Louis Vuitton mini. I'm loving this edgier Taylor Swift and she's rocking my fave makeup look of the night!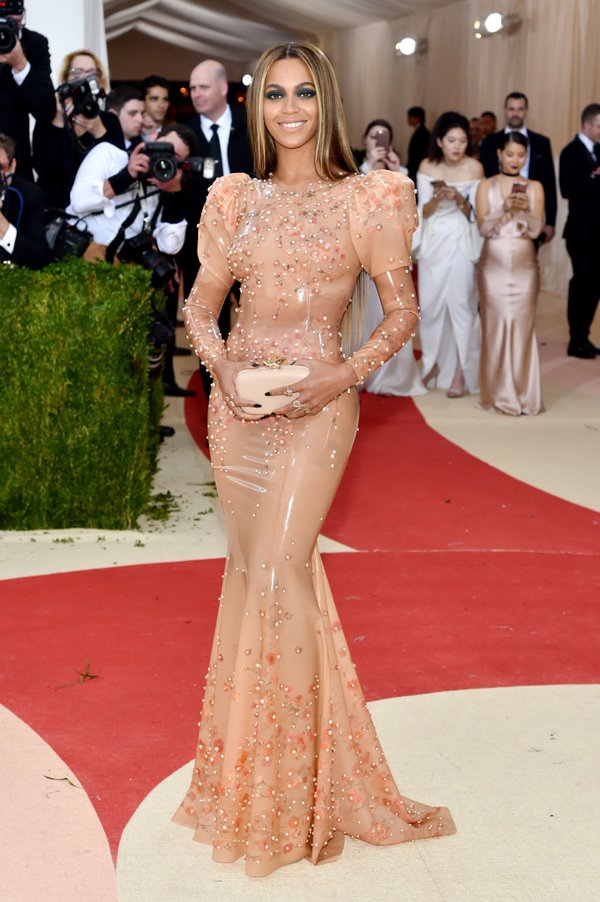 Next we have Beyonce who is currently having a major moment with the release of her latest album 'Lemonade' …. on second thought when is Beyonce NOT having a moment?? She really brought it last year, so I wasn't sure what to expect this year. But I am LIVING for her in Givenchy!! As always, I bow down to the Queen!!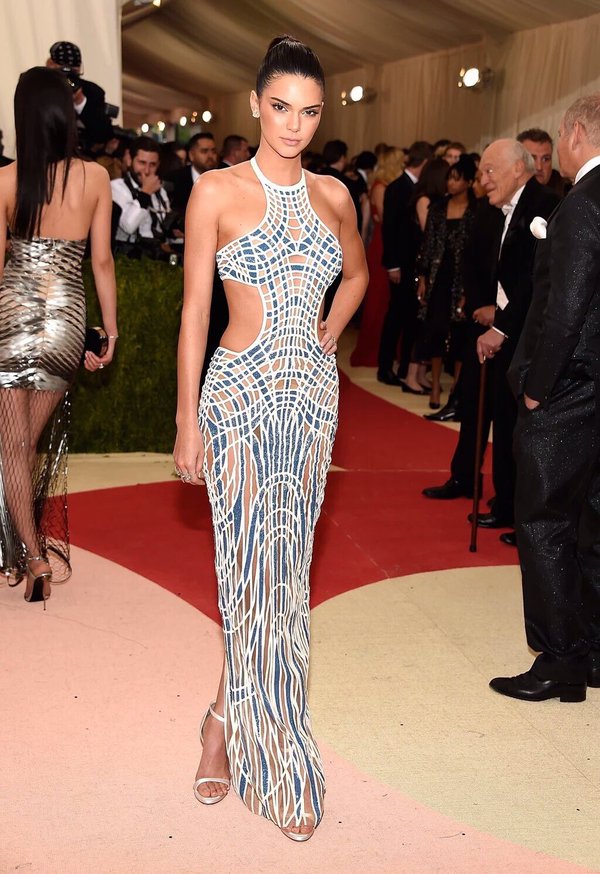 Kendall Jenner continues to dominate the red carpet and this time she is in Versace. I find her style so refreshing and natural. This looks is absolutely effortless and I'm loving the high pony.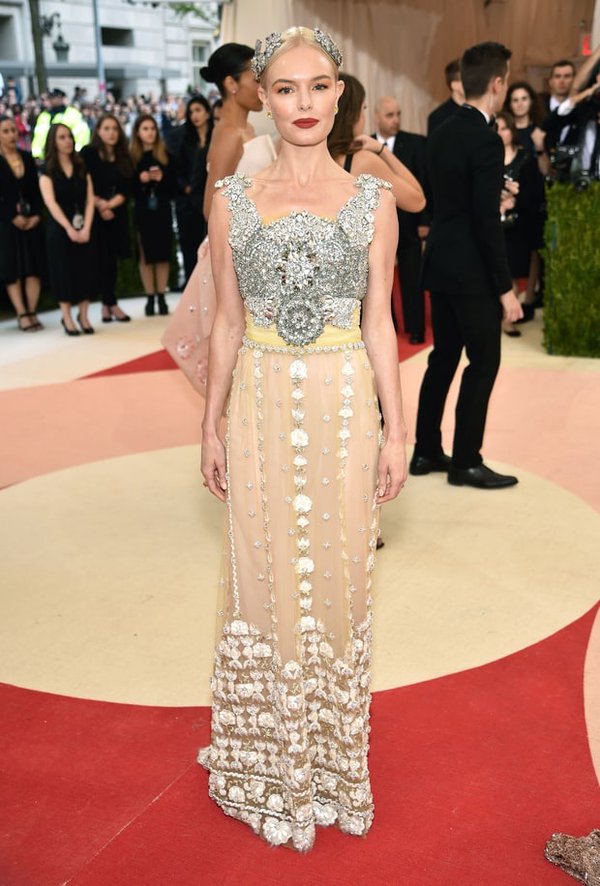 Kate Bosworth is giving me all kinds of regal feels in this Dolce & Gabbana stunner! I love all of the detail and embellishment. I even like the headpiece, this is a case of more is more!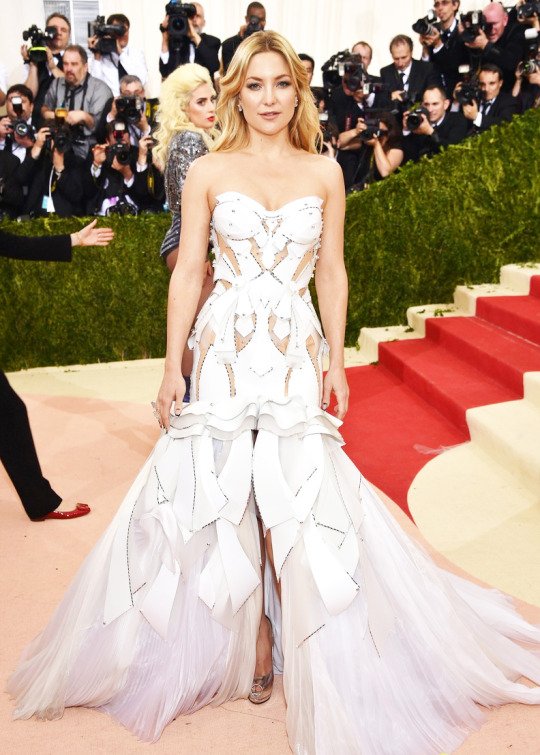 And finally Kate Hudson also continues her winning streak of fashion domination in this white Versace gown. Clearly her busy dating life is doing her good!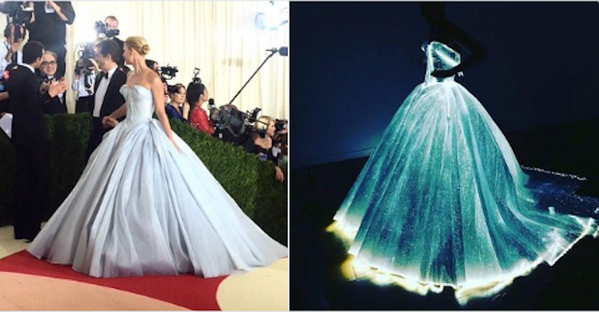 And of course I have to talk about Claire Danes in this light up Zac Posen masterpiece! Talk about a Cinderella moment! Claire is clearly the belle of the ball!
Who is your favorite? Leave a comment below!