Happy Wanderlust Wednesday everyone! We've now reached St. Maarten and St. Martin, the third and final port of destination on my Celebrity Cruises adventure through the Eastern Caribbean on the Celebrity Silhouette.
Where to Eat and Drink in St. Maarten and St. Martin: Island Tour and Culinary Adventure
Every excursion with Celebrity Cruises is amazing, but if you are a foodie like me the Flavours of Marigot in St. Maarten is not to be missed!
And of course, because I love to give you fabulous readers the experience of actually being there with me, I made a travel vlog for you! Also, it is so much fun for me to watch back and relive the good times 🙂 And in this case great food! Watch it here:
'The real voyage of discovery consists not in seeing new sights, but in looking with new eyes.' – Marcel Proust
So let's break down the day!
We started off shopping for fish with the Executive Chef at the local fish market at Simpson Bay Lagoon in St. Maarten. How crazy is the tool they used to clean the fish! As you can tell from our reaction, this is wildly entertaining!
Then we enjoyed a cooking demonstration at Butterfish. I'm still dreaming of that fresh ceviche and johnnycake. My birthday is coming up next week, so you all know what to get me!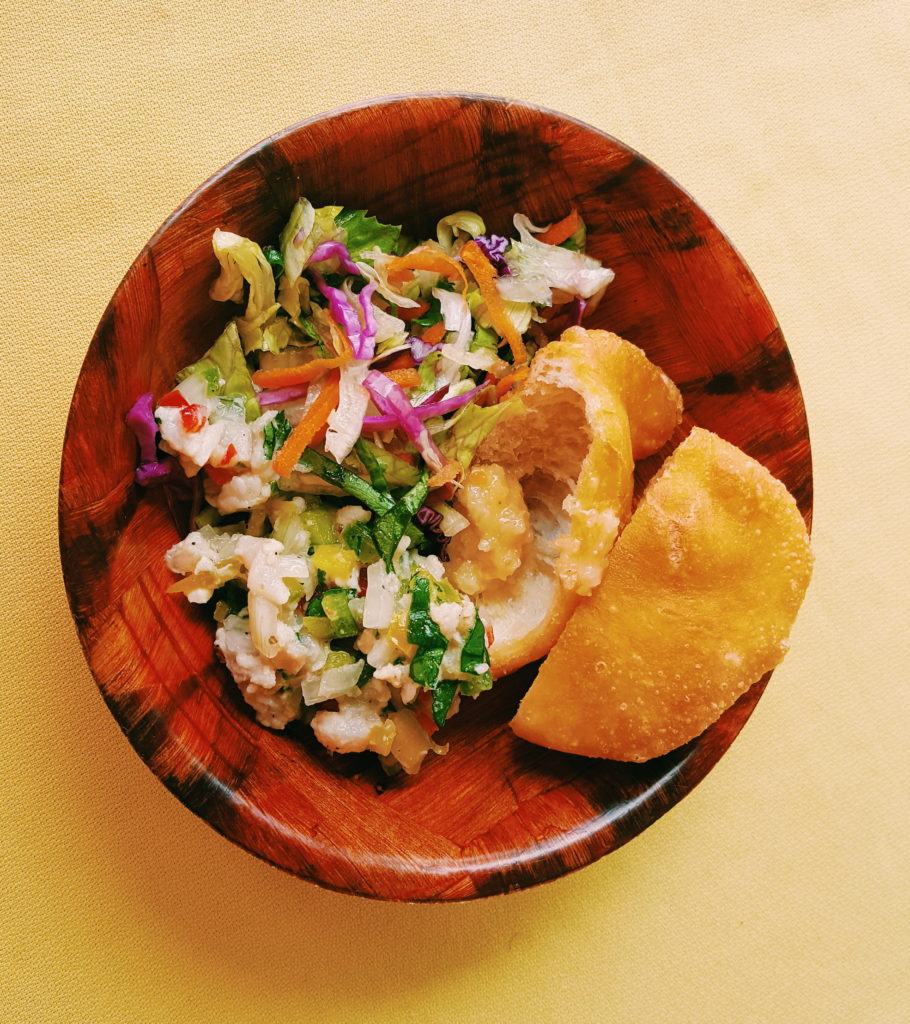 Next we drove to Marigot, the French capital, and browsed the lively Caribbean market. I loved taking in all the spices, herbs, and fresh produce. There are tons of cute shops to buy souvenirs. And that Nutmeg spray really works!
Finally we headed to the French Gourmet Capital of the Caribbean, Grand Case. And as you can tell from the video it is like living in a postcard! The meal at Ocean 82 by the Sea was delicious. And the homemade ginger rum was the perfect way to end a spectacular day!
And St. Maarten and St. Martin is such a unique island with incredible history! You get the experience of visiting two island colonies in the same 37 square miles. When we crossed from the Dutch to the French side, it was quite exciting! Visiting Saint Maarten and Saint Martin you get to experience French and Dutch cultures as well as the physical diversity of the island. Both urban and untamed, the white beaches, scenery and people are so special.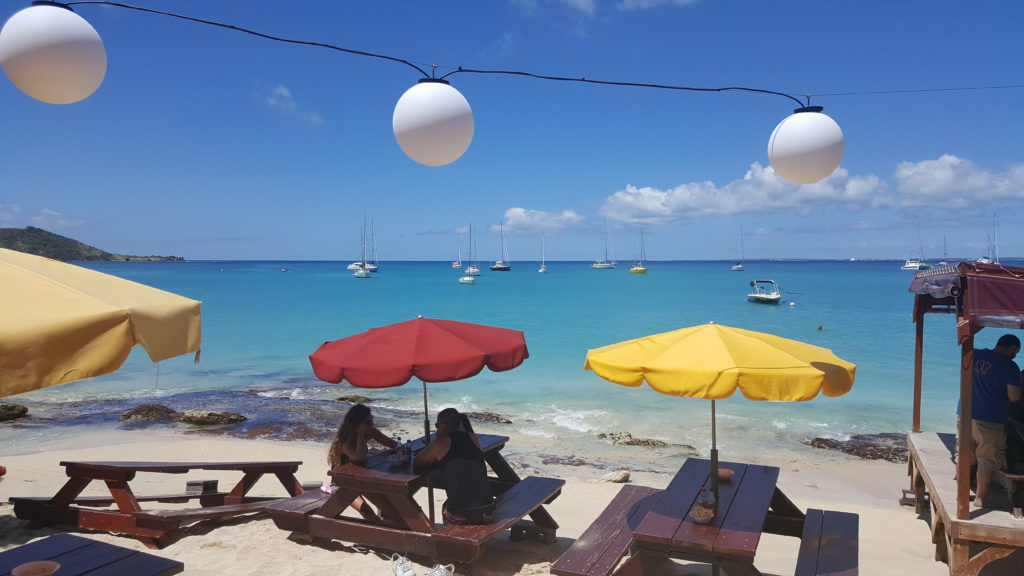 Lately during my travels I really try to take everything in through all of my senses. Travel is not just about marking things off the list you put together, but it is about being in the present moment. Now I try to imagine the story behind everything I see and St. Maarten and St. Martin is the perfect place to do just that!
Next I'm heading to Mexico City, so please send me any suggestions!!
Until next time fellow wanderers 🙂