I LOVE awards shows! And being an absolute TV fanatic, I live for the Emmy Awards. There is always so much to do every day and night of the week in Los Angeles, but the Emmys bring extra options! This year I visited Extra​ and On3 Productions' 1st Annual "Weekend O​f | Lounge" and spent 2 fun filled days at the Vanity Fair Social Club. Let's discuss!
I kicked off my Emmy weekend on Friday at the London Hotel for the "Weekend O​f | Lounge" right on Sunset Blvd. You can usually count on gifting suites for a good time and this was no exception. Here are my 3 favorite experiences:
Getting a manicure with nail wrap application by Jamberry. They have the most amazing prints, the price is right, it's quick and they still look fab 1 week later!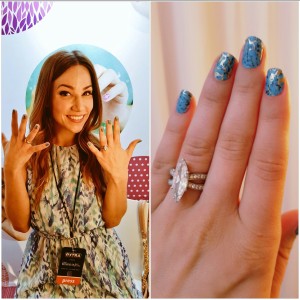 2. Snapping selfies with a WowWee SnapPet. They are too cute!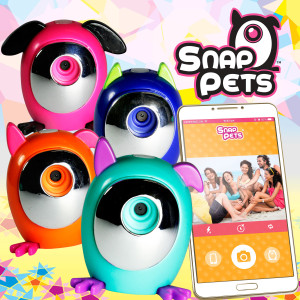 3. Getting a tutorial shaping session from Sania's Brow Bar. She knows her stuff and sent me home with this incredible angled mechanical brow pencil that I've already incorporated into my beauty routine.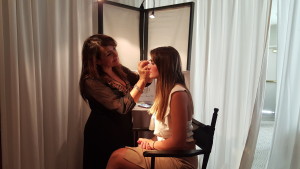 Saturday and Sunday I spent at the Vanity Fair Social Club at the WeWork space in Hollywood with other social media influencers. I've never tweeted so much in my life but it was worth it! I made tons of new friends, participated in awesome panels and scored some sweet stuff. And it was so fun participating in a live viewing party with other fashionistas. Watch my adventures here:
How genius is that flower bed photo booth and how hilarious are Key & Peele!? And what did you think of Andy Samberg hosting the Emmys? I think he nailed it and I hope they have him back!
And this was the perfect lead in to the launch of the new fall tv season. As I matter of fact I gotta run … Empire's about to come on!