Pregnancy is a beautiful time in a woman's life, but it can also be a challenge to find clothes that fit your changing body. Here are some tips on how to find summer pregnancy-friendly outfits and styles you actually LOVE that will flatter your bump and you can wear postpartum!
1. Choose stretchy fabrics.
Stretchy fabrics are your best friend when you're pregnant. They'll allow your body to grow and change without feeling constricted. Look for fabrics like jersey, knit, and spandex. Here are a couple I'm currently loving for summer from Revolve:
The Aluna Maxi Skirt
This skirt can be worn above or below the bump, is a fabulous color for summer and is so flattering thanks to the ruching. I've styled it with this super cute bathing suit top that has more coverage because ladies, you get hot quickly when you're pregnant in the summer!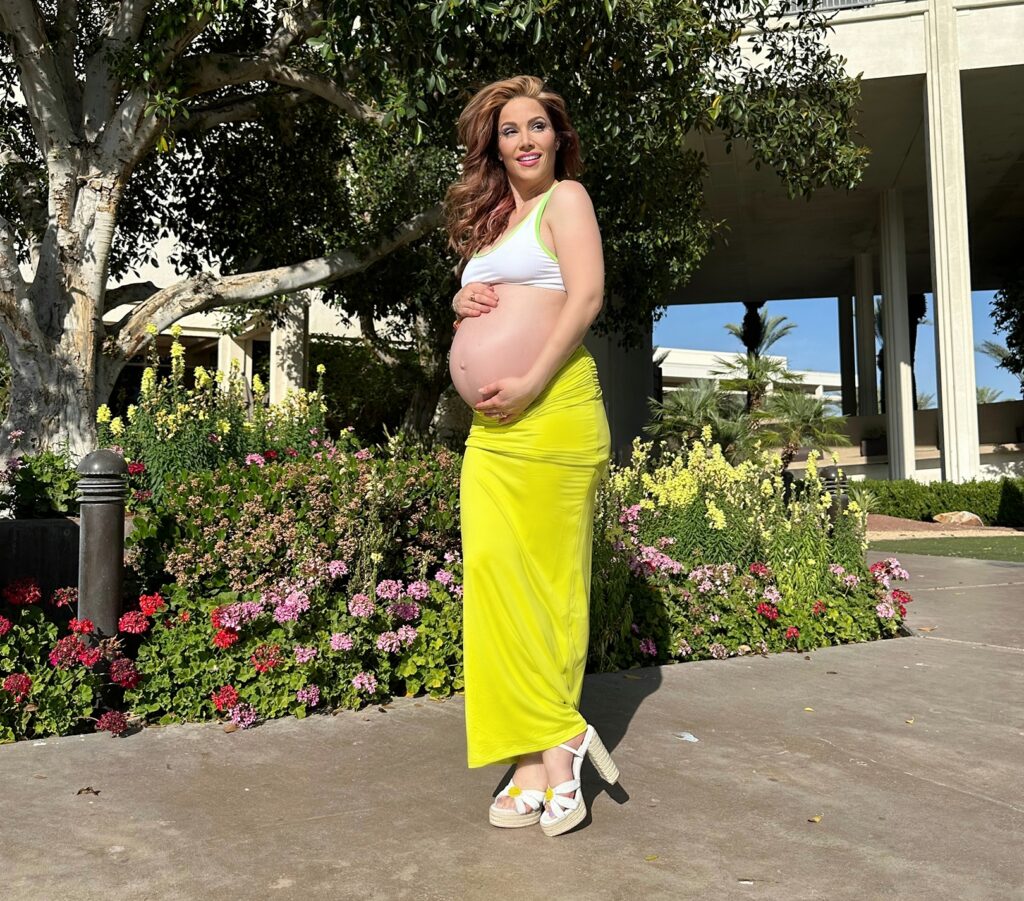 2. Avoid anything too tight or too loose.
Clothes that are too tight will be uncomfortable and unflattering. Clothes that are too loose will make you look frumpy. Aim for a happy medium, with clothes that are loose enough to be comfortable but not so loose that they look sloppy. Or you can wear maternity specific outfits that will grow with you and provide compression and support for your baby bump like the Bumpsuit.
View this post on Instagram
3. Choose empire-waist dresses and tops.
Empire-waist dresses and tops are a great option for pregnant women. They're flattering and comfortable, and they'll help to accentuate your bump. If you want to spice things up, add some cutouts like I did in this Michael Costello x REVOLVE Daffodil Gown. You can still be and feel sexy when you're pregnant!
View this post on Instagram
4. Don't be afraid to show off your bump.
If you're feeling confident, don't be afraid to show off your bump. There are plenty of stylish ways to do this. Try a wrap dress, a bodycon dress, or a pair of maternity jeans with a cute top. I'm a fan of showing off that beautiful baby bump in midriff baring outfits that you can also wear above the bump for versatility like this two piece set.
View this post on Instagram
5. Don't forget the accessories.
Accessories can help to complete an outfit and add a touch of personality. When you're pregnant, don't be afraid to accessorize. Try a scarf, a hat, a pair of sunglasses, or a statement necklace. I'm a big fan of colorful cowboy hats!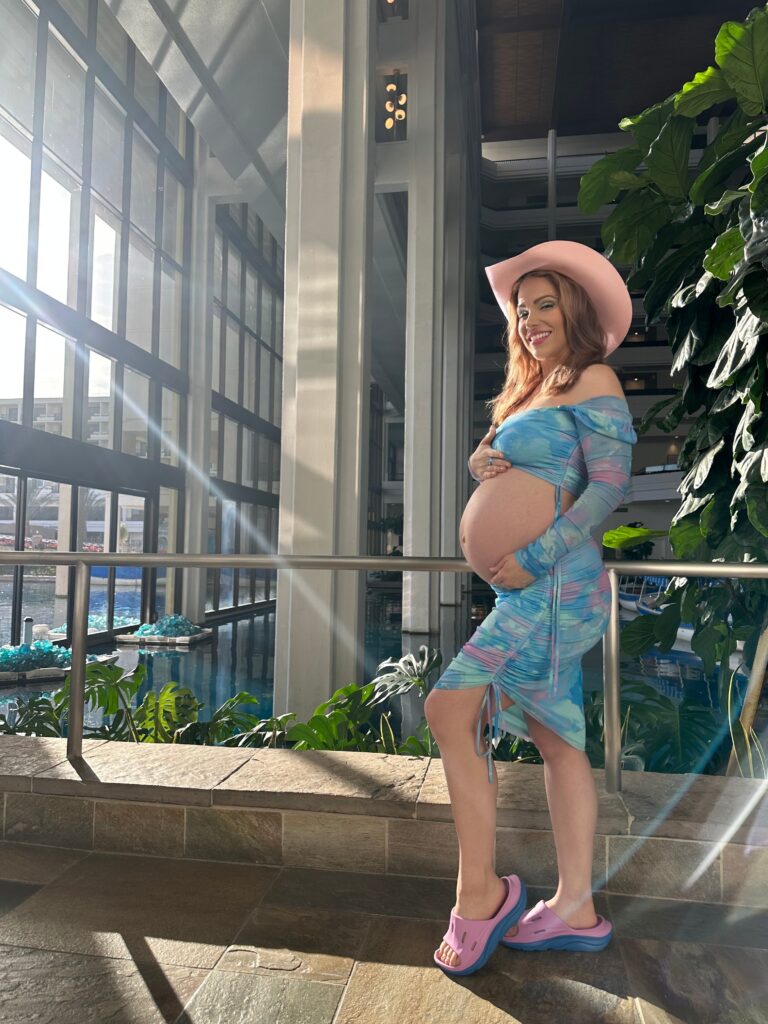 6. Have fun with it!
Pregnancy is a time to celebrate your body and your growing baby. Have fun with your fashion choices and experiment with different styles. You're sure to find outfits that make you feel confident and beautiful. Why not play with bold and beautiful colors or the mermaidcore trend like this beautiful, adjustable pink and blue skirt with the matching top.
Congratulations mama! Stay cool this summer and stay fabulous!