Girls' night in is WAY better than Girls Night Out if you ask me, and recently I had the opportunity to throw a fabulous Girls' Night In at the beautiful Hotel Indigo in downtown LA. My girls are still talking about what a fabulous night it was, so I've put together this guide on how to throw the ultimate girls' night in, which is the perfect way to spend Galentine's Day!
How to Throw the Ultimate Girls' Night In:
Location
As they say, it is all about location, location, location and the Hotel Indigo Los Angeles Downtown was truly the perfect location for this night of girly fun! We had the pleasure of kicking off their new 'Starlets of the Night' sleepover package, which is available in the gorgeous Presidential Suite inspired by early 1900's Chinese-American starlet, Anna May Wong. This is truly perfect for the ultimate slumber party or girls night in, offering a one-night stay in the suite, an in-room movie displayed on a projector, in-room manicures/pedicures, along with dinner and an assortment of calming teas. Plus the decor is so beautiful and instafabulous!!!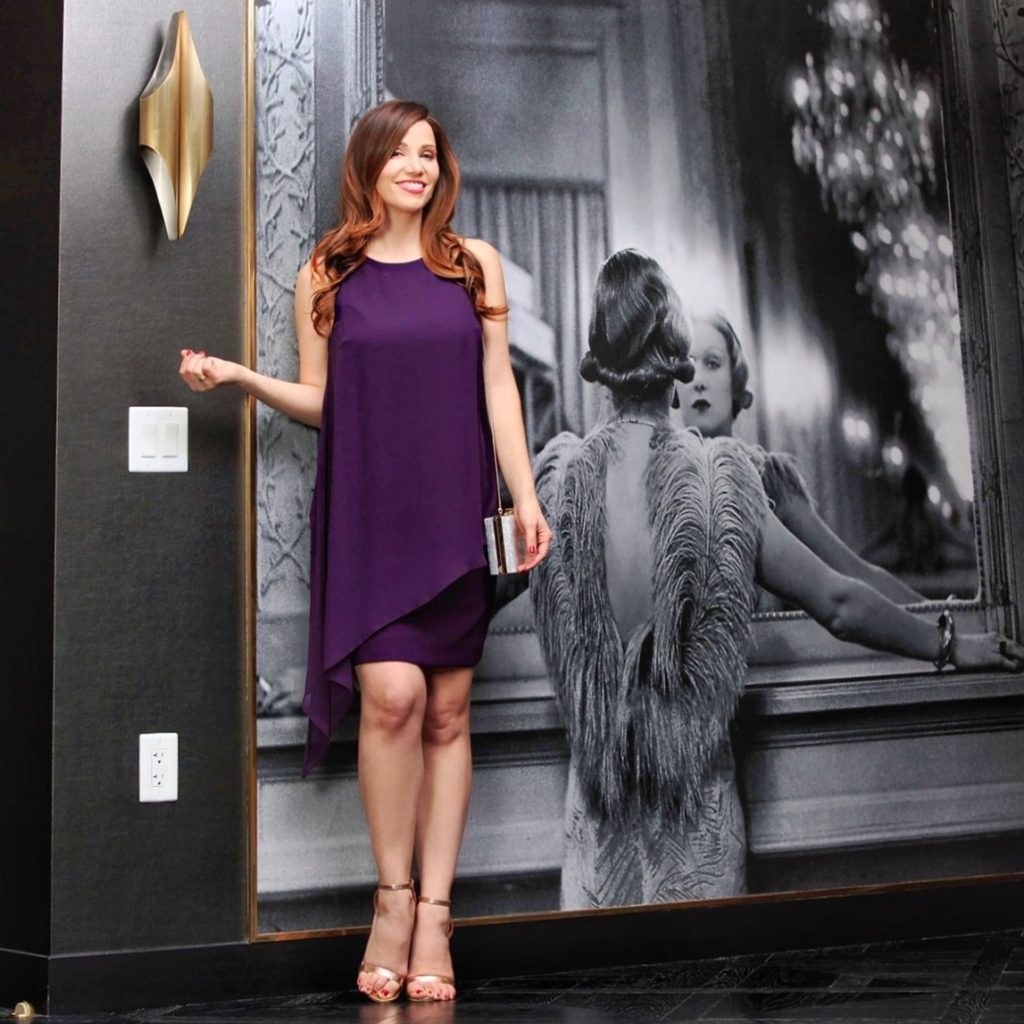 Food and Drink
When girls get together for some serious girl time it is fun to splurge, so make sure you have some wonderful treats prepared! Luckily, Hotel Indigo had us covered with passed appetizers, champagne, cocktails and sweets! This is a night to let go and treat yourself, so I suggest having some girl themed treats prepared or asking everyone to bring their favorite dish. When you're with your friends, the ultimate goal is to relax, feel comfortable and not feel bad for anything you do throughout the night! With you're friends, anything is possible. A girl's night is nothing without food and drinks. When the bellies get full you can change into cute jammies and work it off with a pillow fight!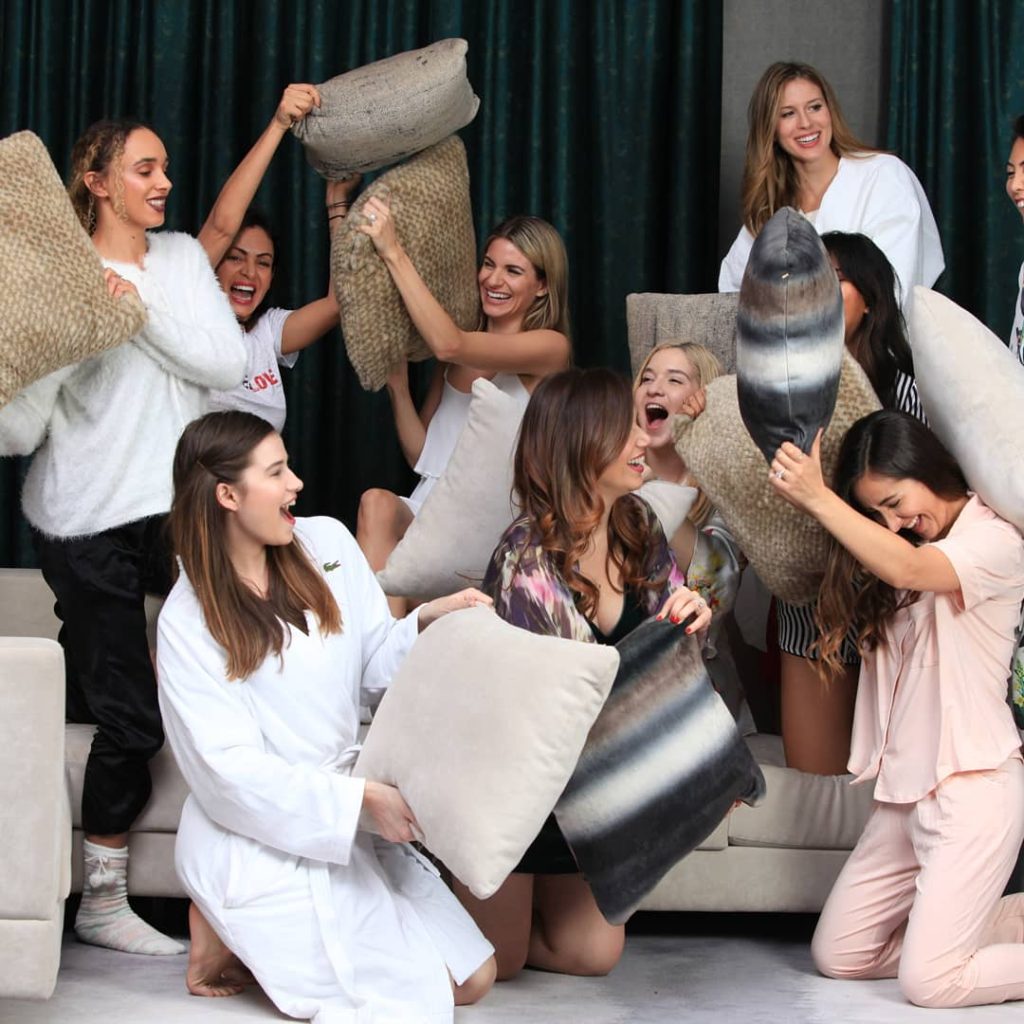 Cute Outfits and Pajamas
You definitely need some photo-worthy outfits and pajamas to document the night! Chat with your babes ahead of time to coordinate!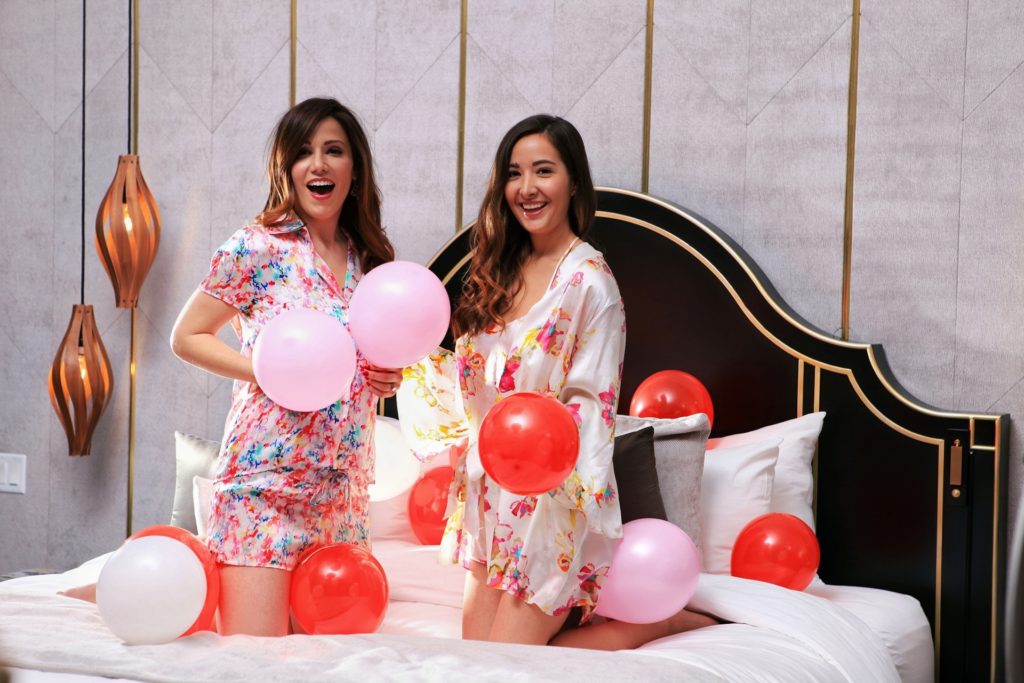 Or better yet plan a shopping date together to Show Me Your Mumu in-store or online for the perfect coordinated Galentine's Day look! Your Instagram feed will thank you!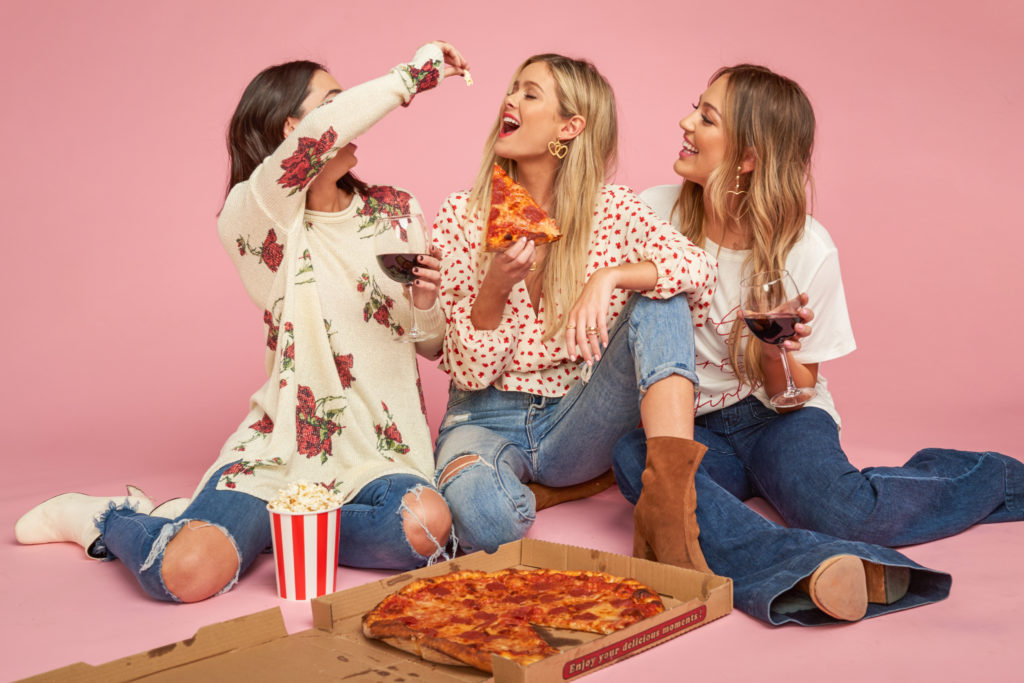 Beauty Time
That famous Grease scene always comes to mind when I picture a girls sleepover, so beauty time is a must! I put together a beautytastic gift bag for my babes featuring my current beauty favorites from Vita Liberata, Nudestix, Olly Vitamins, Perricone MD, eOS, Hollywood Silk Solution and more! We all had so much fun enjoying beauty time together and then everyone had wonderful products to take home with them and enjoy later.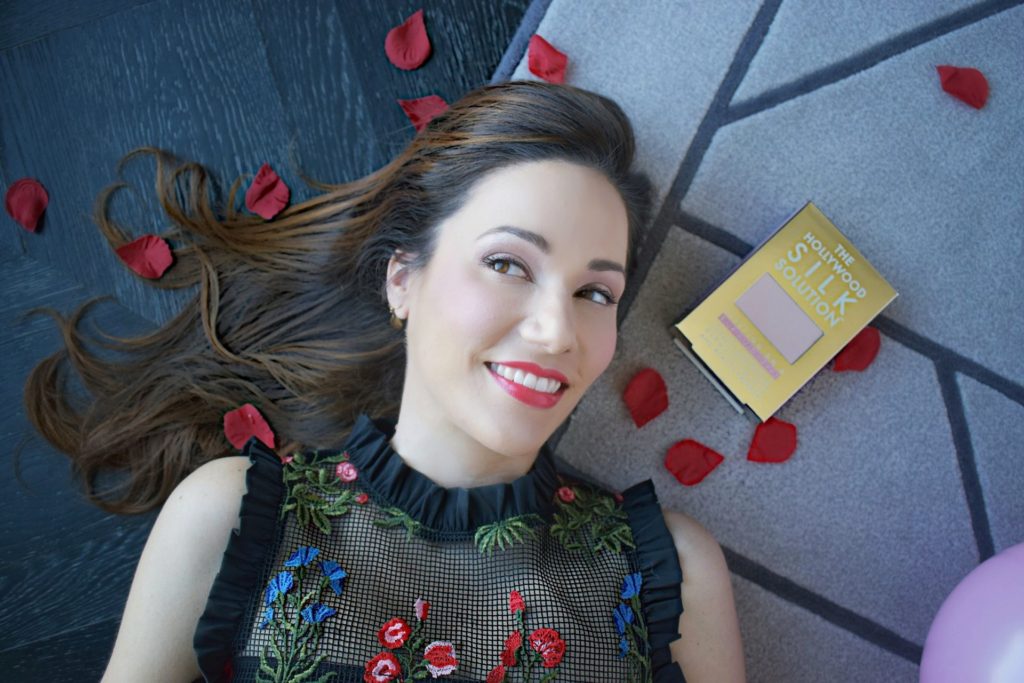 Guest List
One of my favorite things about this night was all of the new friendships made! I hand-selected a group of girls who did not know each other from before that I felt would get along and hopefully form new friendships. The night was a total success and it was so fun watching everyone interact!
Here's to celebrating the fabulous women and friendships in your life! And if you throw your own girls' night in please tweet me pictures. I would love to see the fun times in action!!
You might also enjoy my guide on how to throw a fabulous Friendsgiving. XOXO – Stuart