Craving a night out and looking to do something different and EXCITING!? You will love KARNEVIL!
What is KARNEVIL?
Picture a fully immersive dinner and show experience that is 1920's steam circus with an American Horror Story twist that will also have you laughing. I had the pleasure of attending the media preview, which also happened to be on my birthday, and I couldn't have planned a better night out myself! I was entertained from the moment I walked up to the location right on Hollywood Blvd. in the heart of Hollywood.
The Entertainment
There is never a dull moment between the sword swallowers, Ring Master, fire eaters, contortionists, singers, burlesque performers, aerialists and all around circus freaks. The DJ keeps the energy pumping throughout the whole experience. Be prepared to find yourself vacillating between being wowed, utterly scared and laughing out loud. This is just the kind of night we all need coming out of this pandemic!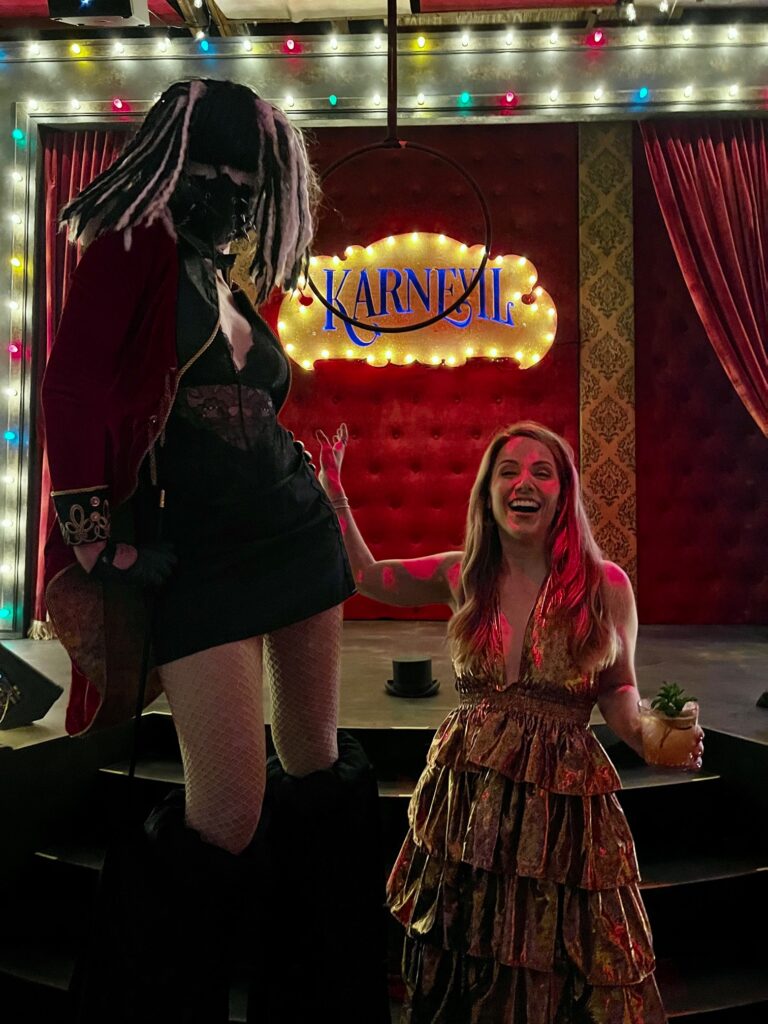 The Food & Drink
The food and drink offerings were utterly delicious, creative and right on theme. We sat at one of the tables close to the stage and had a delightful server that took care of us throughout the show. Need a couple items to wet your palate? You must try the Wagyu beef hot dog dipped in their herbed funnel cake batter with strawberry jalapeño "ketchup" and Champagne Mustard. And the Black truffle bbq chicken lolli pops, with candy sprinkle, cotton candy and the Crispy fried Truffled Lobster Mac n Cheese Balls with garlic dill aioli and chives are not to be missed! KARNEVIL also has an extensive vegan menu.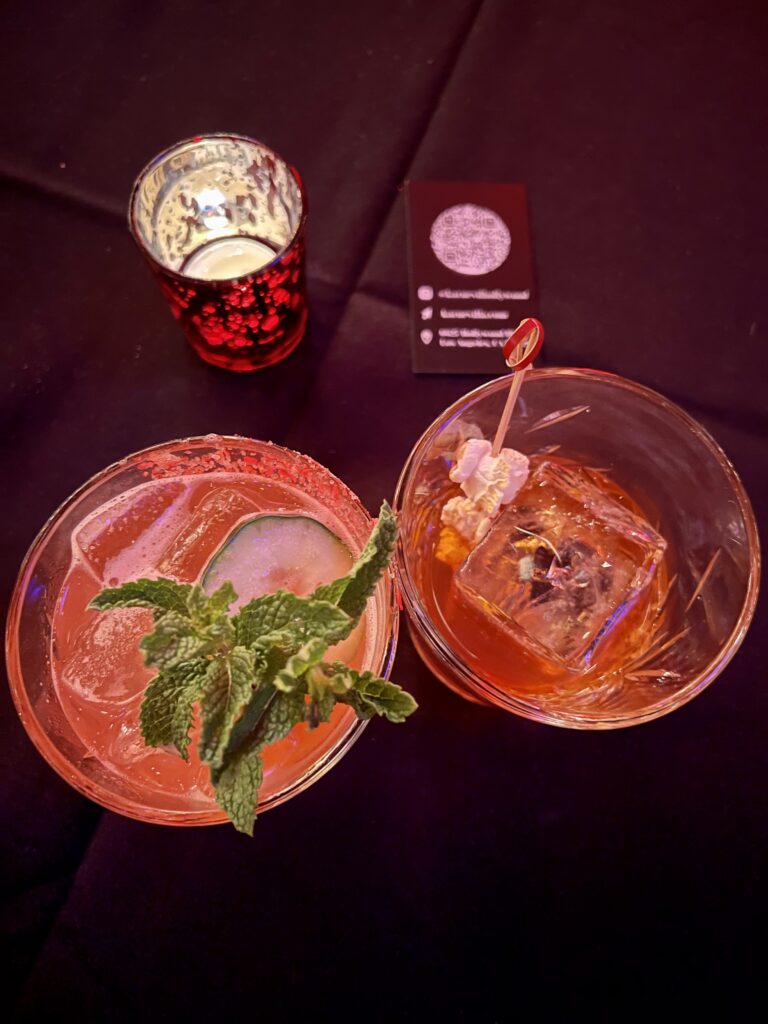 The cocktails are next level!! I had The Watermelon Eating Contest Epsolon tequila, fresh watermelon juice, Aperol (Magic ingredients) and a pink spicy salted rim and it was PHENOMENAL. I honestly wanted to try every cocktail on the menu they are so creative!
When To Go to KARNEVIL
You can reserve a table KARNEVIL's website and they are currently open Friday through Sunday nights. At KARNEVIL you are truly the celebrity, from the moment you hit their red carpet until your valet escorts you back to your ride. This is a perfect date night, friends night out or even roll solo if you dare! You will be thrilled, shocked, and excited by their truly one of a kind experience. KARNEVIL is located at 6627 Hollywood Boulevard Los Angeles CA 90028!