Looking for the perfect spring shoe that is high fashion, made in Italy with love and COMFORTABLE!? I got you! Meet @moondellecollection, my new obsession! Here I'm wearing the Nebbiolina in Blue Novola. Aren't they gorgeous?!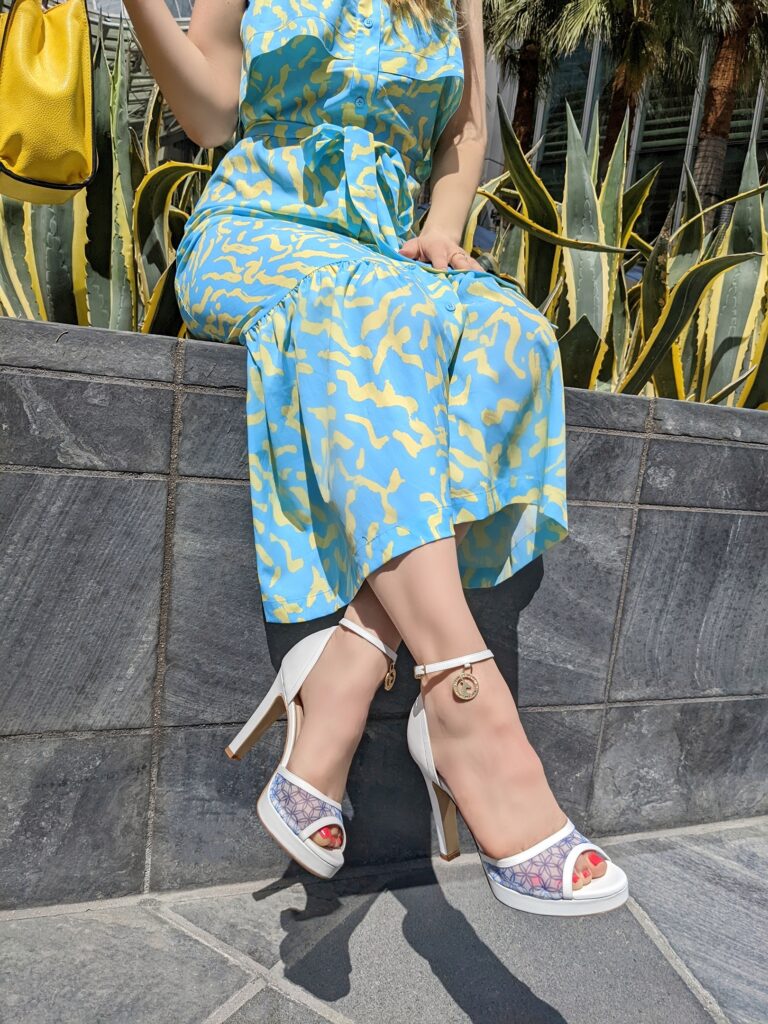 This is moon d'elle's first high heeled sandal and they are perfect for girls night out, wedding season, date night, Sunday brunch, the boardroom, summer vacation and anywhere else your heart desires. I am not exaggerating when I tell you these are now the most comfortable high heels I own. I clocked 7000 steps in the beauties over the weekend!! Take a look at the website to see it in the two other colors, Gold Ombra and Ice Glaciale.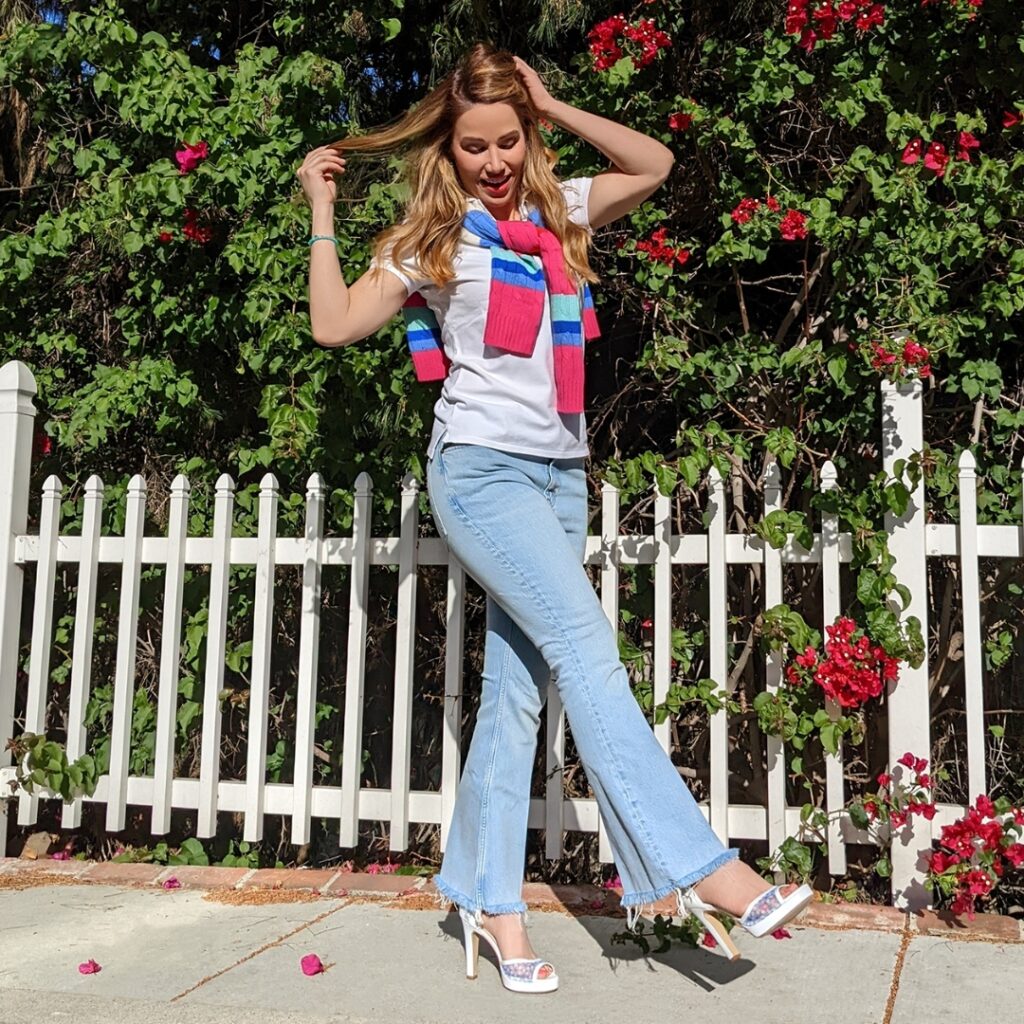 When you purchase shoes from moon d'elle, you know you are getting the real deal—authentic Italian fashion delivered right to your doorstep. I grew up with a mother who taught me early the importance of high quality shoes and only wore shoes made in Italy. The presentation is fabulous and I was downright giddy when they arrived at my doorstep!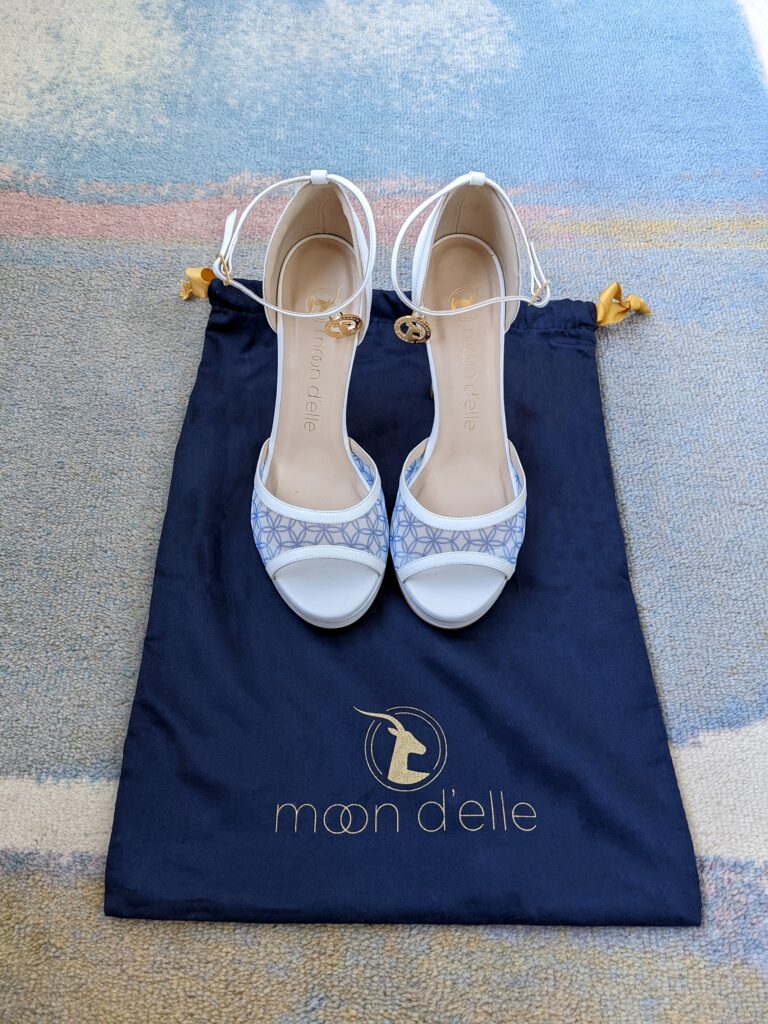 moon d'elle is all about luxury, quality craftmanship and oh my word THE DETAILS! Please take a look at the beautiful white leather, custom-made "Hanna Lace" pattern printed on white tulle and the stunning charm.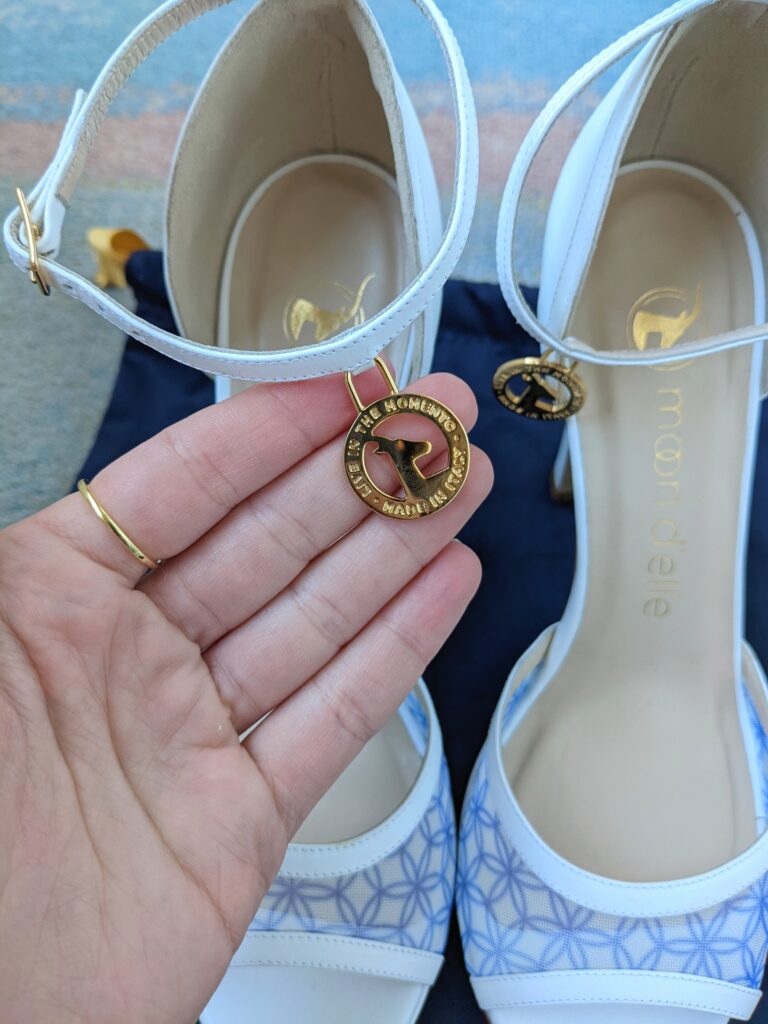 You must pop over to their website to take a look at the full spring 2022 collection. They have even more beautiful sandals, heels, and are famous for their boots and booties. And did I mention the founders are sisters with the goal to bring authentic Italian style to your doorstep?? I know these shoes will last me for many years to come. Let's live in the Momento with moon d'elle shoes. For more information & to purchase, visit https://bit.ly/SSMD2022 and use code code STUART22 for 22% off to celebrate the 2022 collection!