Now that it is March, we can start dreaming of spring flowers and hopefully leave this winter weather behind soon! This is also a great time to start thinking about spring hair trends and how to get your lovely locks spring ready! I recently had the pleasure of updating my hair with the uber-talented Marco Pelusi at his salon in West Hollywood. Pelusi is globally recognized as a leading Haircolor Authority, renowned Platform Artist & Educator, Salon Owner, and fashion-forward Celebrity Haircolorist, so I knew I was in great hands! I also interviewed him about upcoming spring hair trends and how to achieve healthy, beautiful spring hair.
5 Tips for Beautiful Spring Hair:
BRIGHTEN YOUR HAIRCOLOR.
During springtime, most of us like to wear a brighter color in our hair – even blondes may wish to go a bit lighter. Often times lighter coppery red is a lovely choice to add into the color during springtime. Ask your stylist for a few highlights to start, even just maybe through your part, or your bang area, to brighten things up. Or perhaps add some reddish tones, if it suits your skin tone.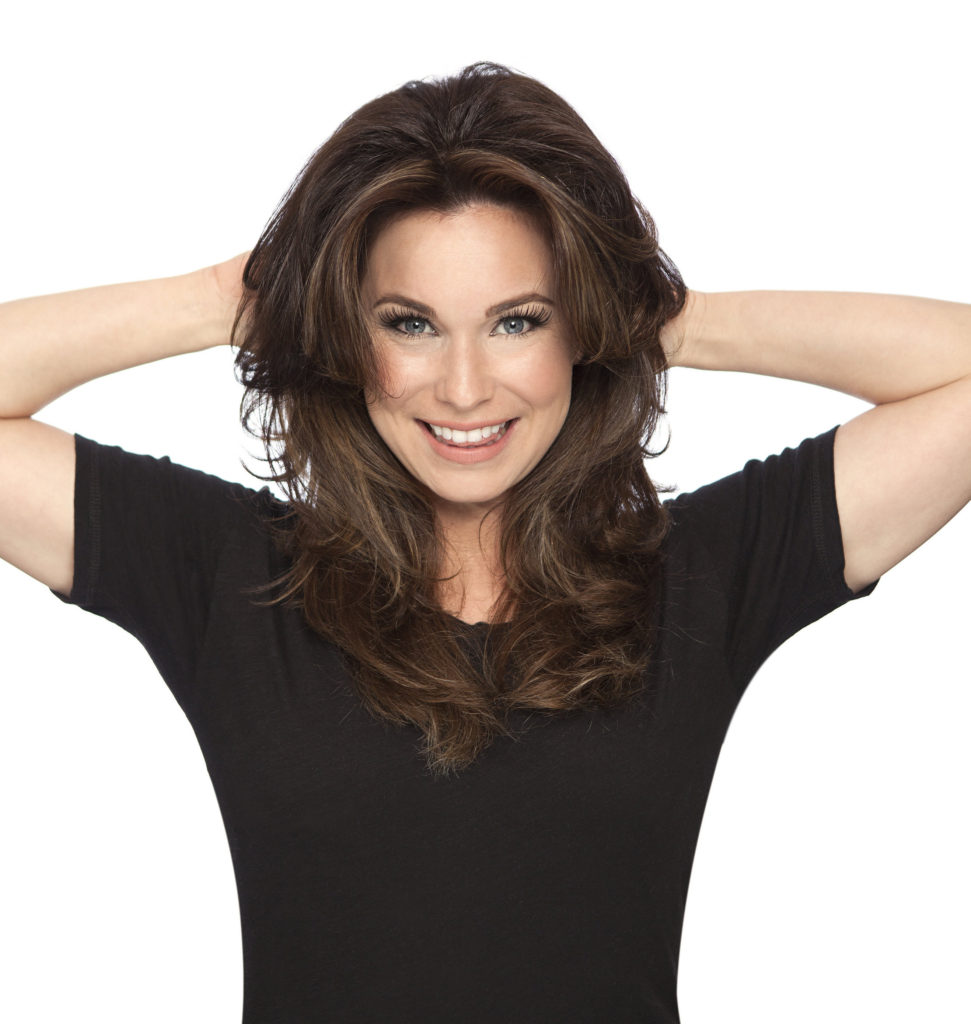 ADJUST YOUR EYEBROWS AND/OR EYELASHES.
When going lighter and/or redder during springtime, many of us have an eyebrow tone or eyelash tone that needs to be adjusted to match the new color. Go to a salon pro, rather than doing it yourself, to ensure that your color is in sync, and to ensure safety. Ask your stylist if this is a service that he/she does regularly, and if not, ask him/her for a referral to an esthetician who specializes in brows and lashes.
PREVENT DRY HAIR.
During spring, with the new elements in the air, and if we choose to lighten our previously color treated hair, we must prevent our hair from becoming dry, especially at the ends. Use restorative products – such as Marco Collagen Color Guard HairCare. Remember a basic rule of thumb – shampoo is for the scalp and conditioning is for the ends. Allow time with the conditioner on the ends of your hair. The concept is just like moisturizing your skin.
PREVENT PREMATURE COLOR FADE.
Adding reddish or lighter colors sometimes seems to fade more quickly than the regular blonde or brunette color. Ask your stylist what he/she and you can do to prevent premature color fade. This may include your stylist adjusting process time or developer choice. Together, make sure that your hair care products are specifically formulated to prevent hair from premature color fade. Even the daily application of Marco Anti Frizz Leave-In Conditioner will assist in protecting your color.
EAT HEALTHFULLY.
It's important to nourish your hair. Consider this in your daily dietary needs. Protein is always a must, as our hair is made of keratin protein. Omega-3's may help the condition of your hair, and they can be found in salmon or walnuts or flaxseed. Also, Biotin may help nourish your hair. Biotin can be found in eggs.
More about Marco Pelusi:
Marco's love for hair color began at his family's upscale chain of East Coast salons. Early in his career, he became a top Educator at one of the world's leading Italian hair color companies. Marco Pelusi then sought out to be the National Haircolor Educator for an esteemed Los Angeles-based color company. Soon after, he opened Marco Pelusi Hair Studio in the heart of the ultra-chic West Hollywood Design District on Robertson Boulevard. There, he and his talented staff of seasoned Hollywood hairstylists continue to offer world-class hair fashion to numerous celebrities and trendsetters. Some of Marco's exclusive celebrity clientele include James Brolin, Carol Alt, Eva LaRue, and Carson Kressley.
MARCO ANTI FRIZZ LEAVE IN CONDITIONER
Marco's exclusive leave-in conditioner has been showcased in Total Beauty's Top 12 Leave-In Conditioner is 2016, 2017 and 2018. This anti-frizz formula repairs, restores and rebuilds, leaving the hair and scalp comforted and protected. An ultra-luxurious, light and airy leave-in conditioner, it is expressly formulated to replenish the hair's own natural reserves to boost its condition, as well as hair color longevity, vitality and tone. Tames curly, coarse hair while allowing for easy comb-through and a smooth, healthy appearance.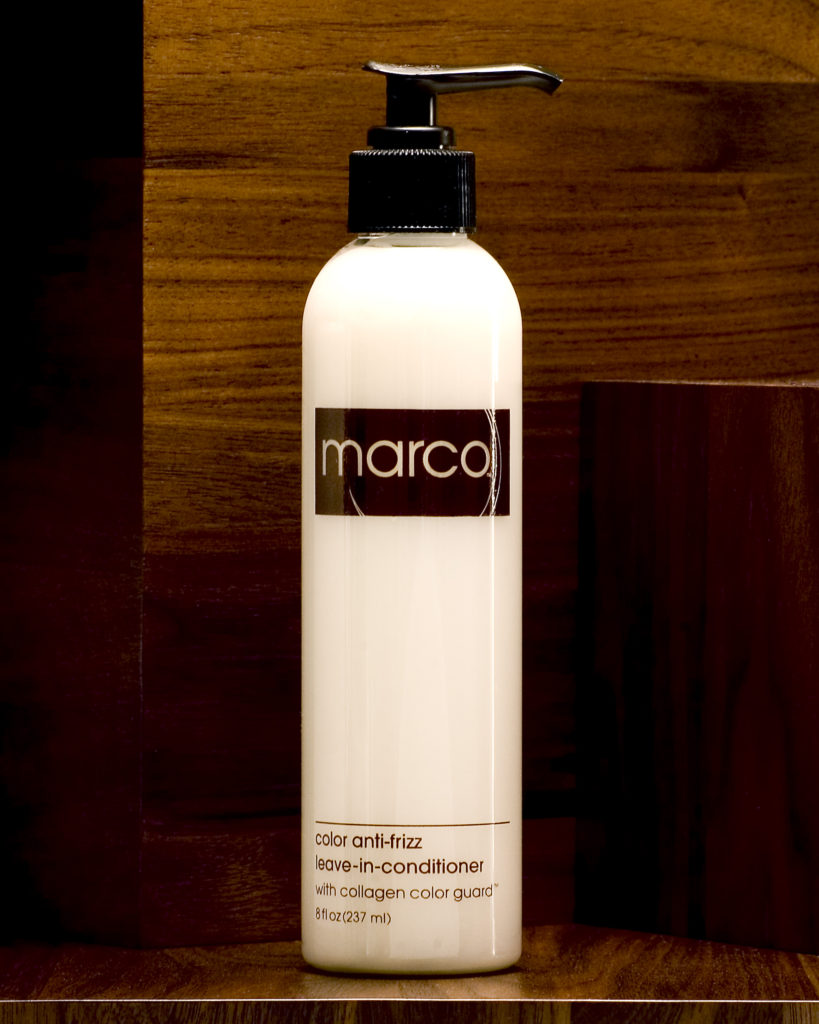 Naturally-derived from coconut, cetrimonium chloride is the most potent anti-frizz element available to moisturize and neutralize static electricity; effects last for up to 72 hours even when rinsed with water.
USP-grade vitamin E, one of the most powerful antioxidants available from nature, protects the hair from hostile environmental factors, including pollution, aging and stress.
Apricot essential oils fight dryness and cell dehydration.
Natural moisturizing factors, including sodium PCA, volumize the hair.
Are you as excited about spring as I am?? XOXO – Stuart