After the craziness of this year, I think I'm looking forward to the holidays more than ever. Can you believe we're well into the holiday shopping season? As I'm starting to make my list this year, I'm thinking about the goodies I want to get my little ones! There are so many cute gifts for toddlers this year, so I put together a quick roundup of some things that have definitely caught my eye. Plus, everything's shoppable online!
Get Creative
Art supplies and crafts are a pretty big deal in my house, so I know anything creative is a great gift idea. My little guy is obsessed with MagnaTiles like so many kids, and this CreateOn Colors With Elmo MagnaTile set is so cute! I love how it's labeled with colors too, perfect for easy reading.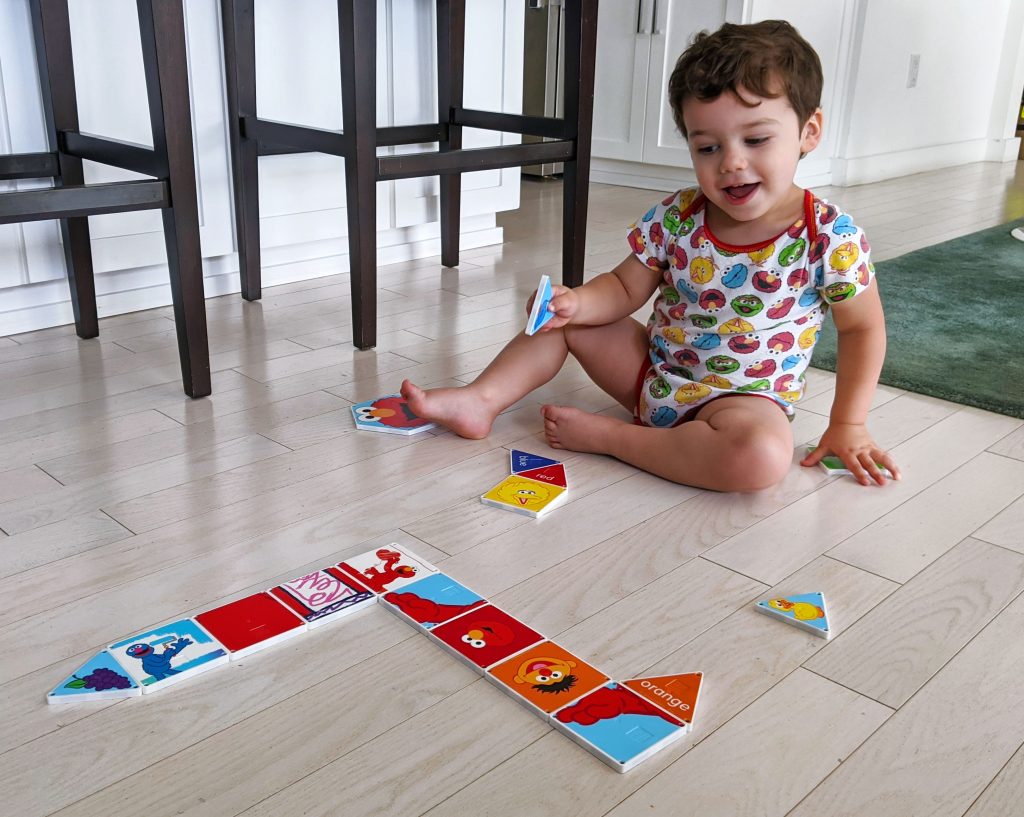 If you have a little builder on your hands, I really recommend the Axel Adventures Flower Garden Building Set. There are so many different combinations to choose from, your kids will never run out of building ideas!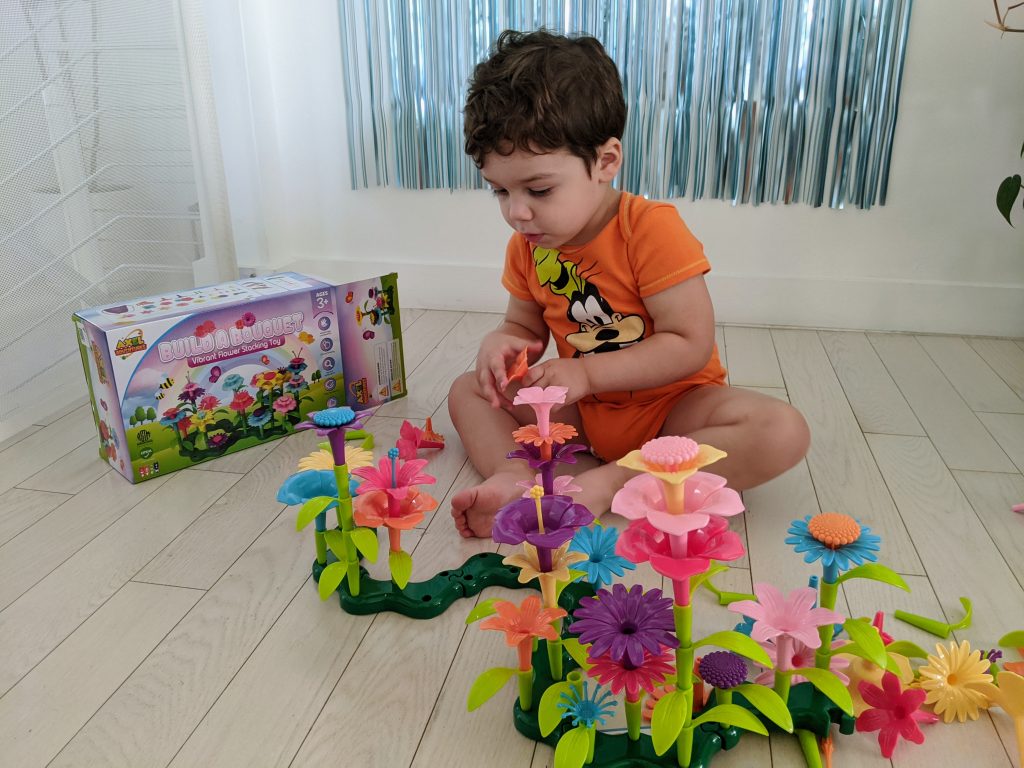 For outdoor play, I definitely want to try some of TWEE's different shapes of sidewalk chalk. The pizza slices and donut-shaped ones are so cute, don't you think? I got these unicorn horns for Asher:
View this post on Instagram
And the creativity is never going to stop once your kids get their hands on this Little Partners Tri-Side Learn & Play Art Center. It's equipped with a chalkboard, a dry erase board and a felt board, along with a roll of sheet paper, so your kids can tackle painting, coloring and so much more. I think the chalkboard side would be great for home-schooling too if that's how your family is learning this year. As you can see, Asher is unleashing his inner artist on the chalkboard!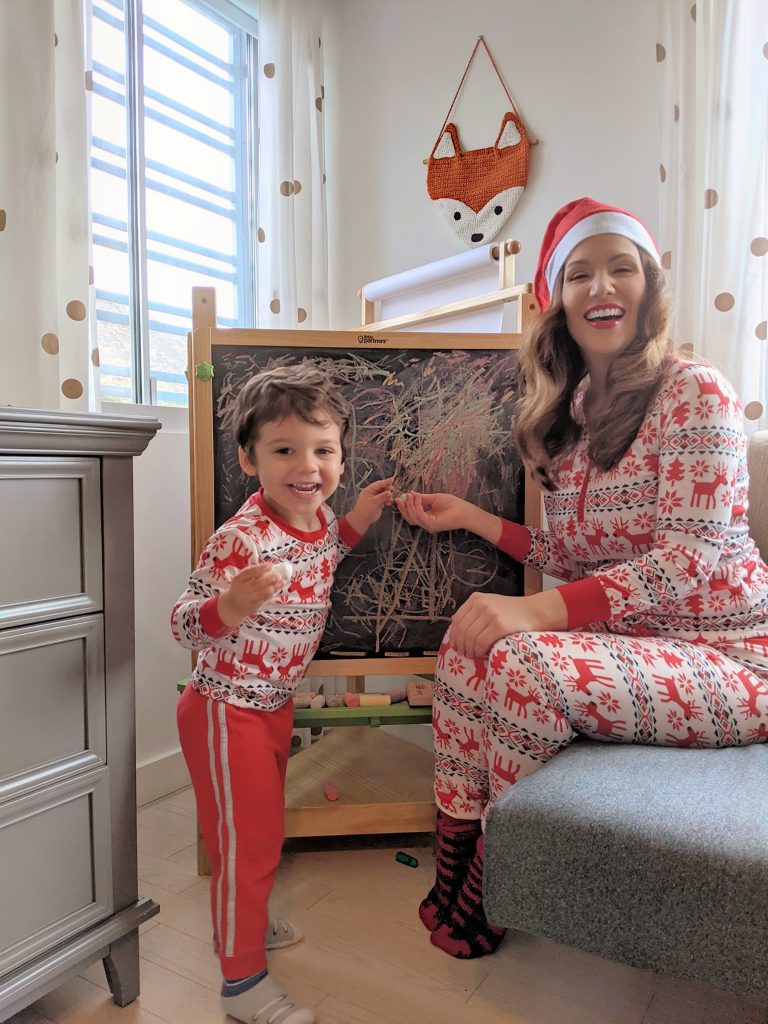 For Budding Readers
If your little ones are just starting to read, or even if they just love a good story, then a book is the perfect gift. Our family is a really big fan of Every Body is Beautiful by Makaila Nichols. While it's a really fun coloring book, it's filled with positive and important messages that every kid needs to learn.
View this post on Instagram
Another great empowering book for kids is I Am That Kid by Natasha D'Anna. It's a really special book, and I think most kids can definitely find themselves in it. The book's design layout is black and white with splashes of color to allow children to read and place themselves in the shoes of the character. I've formed an Instagram friendship with the author and she is amazing!!
I also recommend a SquarePanda subscription, especially if your family has been doing school at home this year. Anything that can help teach reading while letting your kids have fun is a gamechanger! Square Panda is dedicated to helping children worldwide across skillsets and socioeconomic backgrounds learn to read, write, and communicate, with an adaptive platform that creates a joyful learning experience based on innovative teaching practices.
View this post on Instagram
Time to Play!
Of course, new toys are definitely on the list for the holidays. My baby Xander is just getting into tummy time and floor play, and Asher LOVES being his coach. So I think the Multi Reversible Playmat from BBLuv is perfect for him! When he gets a bit bigger, he's definitely going to love the reversible roadmap side for little cars and trains.
The Axel Adventures Doctor Playset is going to have a home among our kids' dress-up stuff. Plus it comes with a handy tote bag for keeping it neat and organized. Asher is currently obsessed with playing doctor to his Elsa doll right now.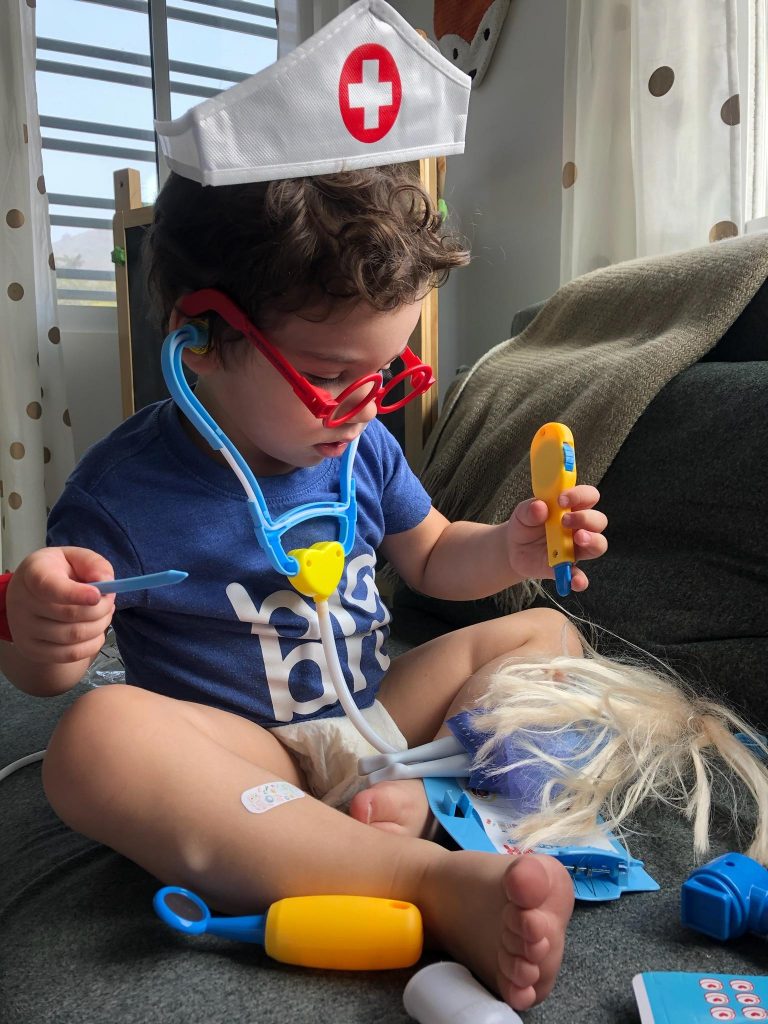 These Airplane Binoculars from iPlayLearn Toys will be so fun for playing outside and inside. Asher loves looking through them!
And I'm crazy for the YGlider Scooter! I think the Kiwi color will definitely be a hit with my boys and something they can both grow into.
What's on your kid's wishlist this year? Let me know in the comments below!