The clock is ticking down so quickly! Seriously, I could be bringing home this baby any day now and we came down to the wire with getting our new nursery ready. I'm thrilled to say we finished transforming our guest bedroom into baby boy's brand new space – while allowing us to still use it for visitors. I was so grateful to partner with The Futon Shop on this makeover. This brand has such an amazing selection of products, including lots of natural materials and made in the USA styles. You can tell The Futon Shop really cares about their customers and their families. I mean, they even made a selection of organic face masks! Now, let's have a full roundup on the furniture we picked out.
The Guest Bed
We opted for The Futon Shop's Cornerstone Wood Amish Bent Arm Mission Futon Frame in Walnut as the centerpiece of the room. It made perfect sense for us! Folded up, it looks like a perfect comfy couch for late-night feeding and bedtime cuddles. But it easily converts into a bed for when we need to use the space for guests. All of the brand's Amish Futon Frames are amazing, it was really hard to choose! But we loved the natural-looking wood finish of this style and I'm so glad we found it.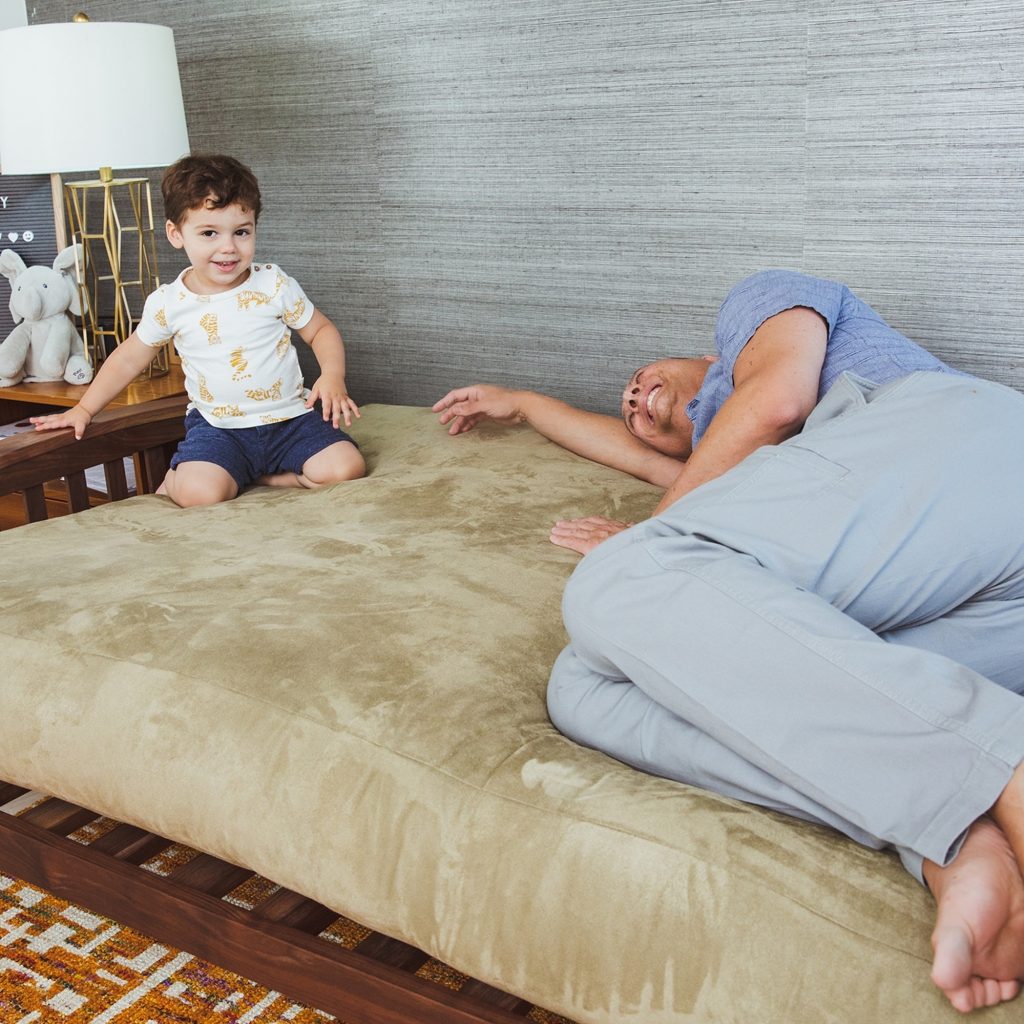 The Futon Mattress
As for the mattress, we chose the Pure Cotton Natural Cotton Mattress for the futon frame. I can't even begin to tell you guys how comfortable it is. Honestly, I could have stretched out and napped on it as soon as we unpacked it! I love that it's filled with natural fibers that are hypoallergenic and temperature regulating, plus the micro coils inside are super supportive and minimize motion. I think our guests will love it too!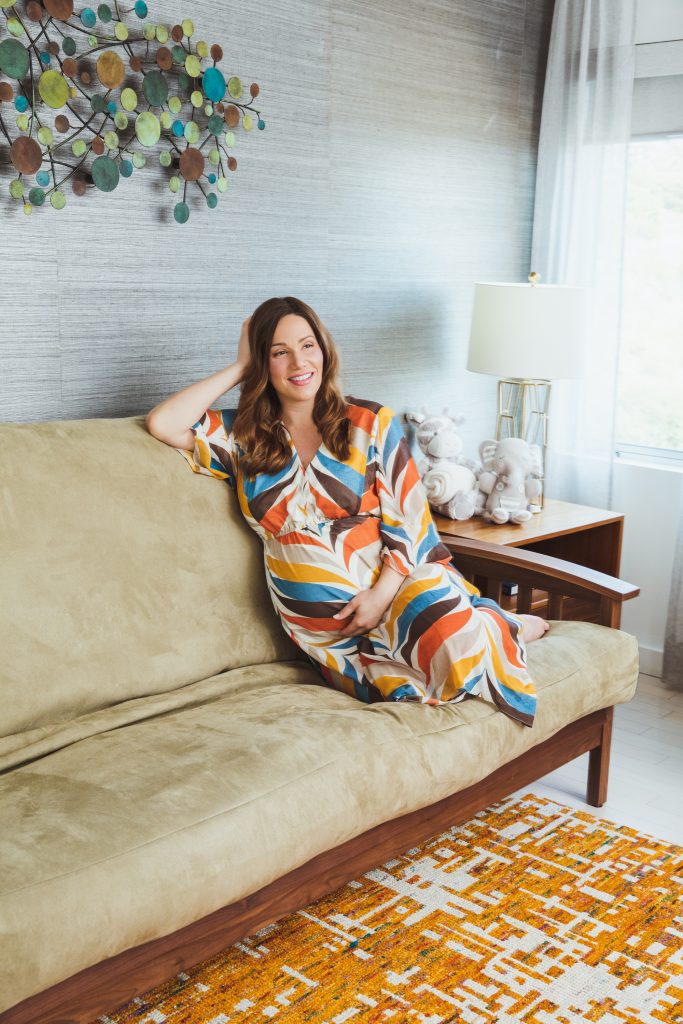 The Cover
To top it all off, we selected the Micro Fiber Futon Cover in Sage Green. The beautiful neutral color really helps tie the whole nursery together, especially with the wallpaper and other textiles we chose. It was easy to pull on and it's machine washable, so I know it's going to keep looking amazing for years to come.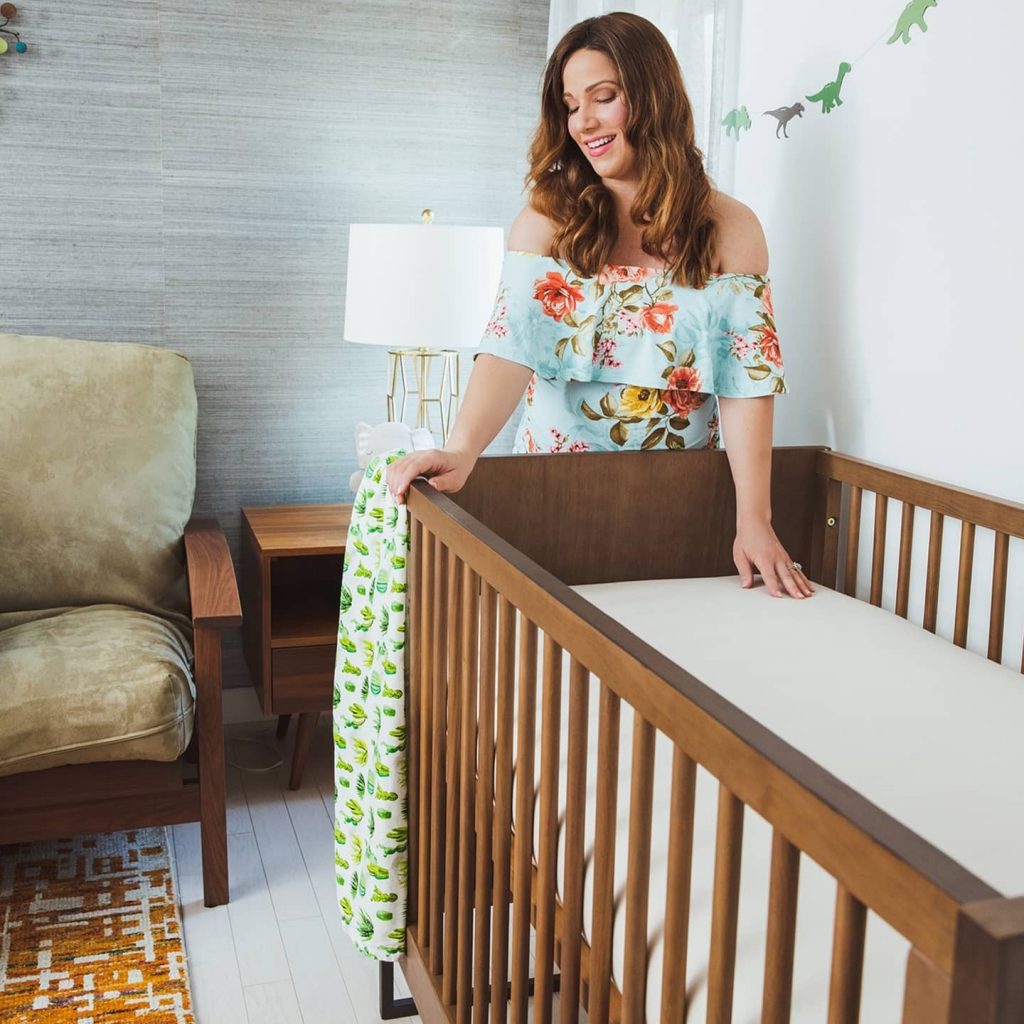 The Crib Mattress
One of the most important parts of the nursery! The Futon Shop was also helpful in finding the perfect mattress for baby boy's crib. Their entire selection of organic crib mattresses is really top-notch. For us, we decided on the Sweetpea Chemical Free Coconut Crib Mattress. It's made from high-quality natural materials. Plus it has a firmer side for infants that flips over to a softer side for toddlers. I love that we'll be able to use it for the next few years.
What's your favorite part of the nursery? Let me know in the comments!
Also read my online maternity store favorites.
XOXO,
Stuart